Freebie Fridays is a weekly feature on Little Gold Pixel in which I share a free printable or design resource — art printables, wallpapers, etc. — for you to download and enjoy.
Did you know that I have a YouTube channel? I've had it for a while now, but I'm starting to get serious about adding content every week. Mostly I'm focusing on process videos and tutorials to accompany the posts you see here on the blog.
I almost have these things down to a science. Allllmost.
Except this morning I hit one snag after another. I had to stop filming several times. Distractions, computer problems = such is the life of a work-from-home mom.
I tell you this not to complain but so you can see the effort behind the facade. The video turned out pretty smooth comparative to the entire process. I mean, I managed to whittle it down to less than 2 minutes when in actuality it took me FOUR HOURS to complete.
Four hours is a really long time, guys. I never spend that much time on a single printable.
In fact, I almost said to hell with it. Maybe this Scandi leaf design in my head was just not going to happen. But I latched onto my stubborn nature and finished it, cursing under my breath and all.
If you could find it in your heart to give this video a thumbs-up and/or share it, I might just find the strength to carry on and create another video next week. I jest, of course, but seriously. 👍
Scandi Leaf Free Printable
Art is a high-res 8.5×11. This free version is watermarked with the Little Gold Pixel logo. It's for personal use only. No redistribution, selling, shady business or other mean stuff, mmkay.
Tools used: Adobe Illustrator, Adobe Premiere Pro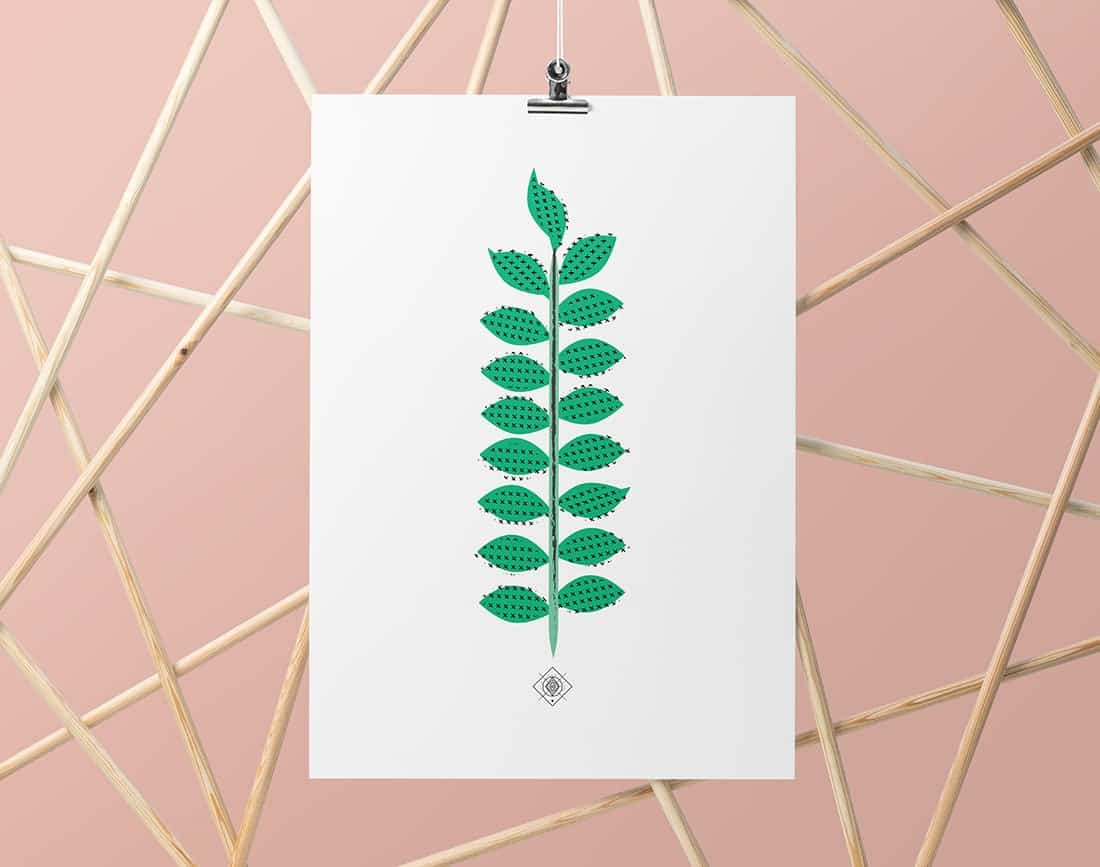 Scandi Leaf Printable: Premium Version
This watermark-free and high-resolution download comes with six sizes/dimensions, up to poster size!
If you like this, check these out:
Bookmark for later: