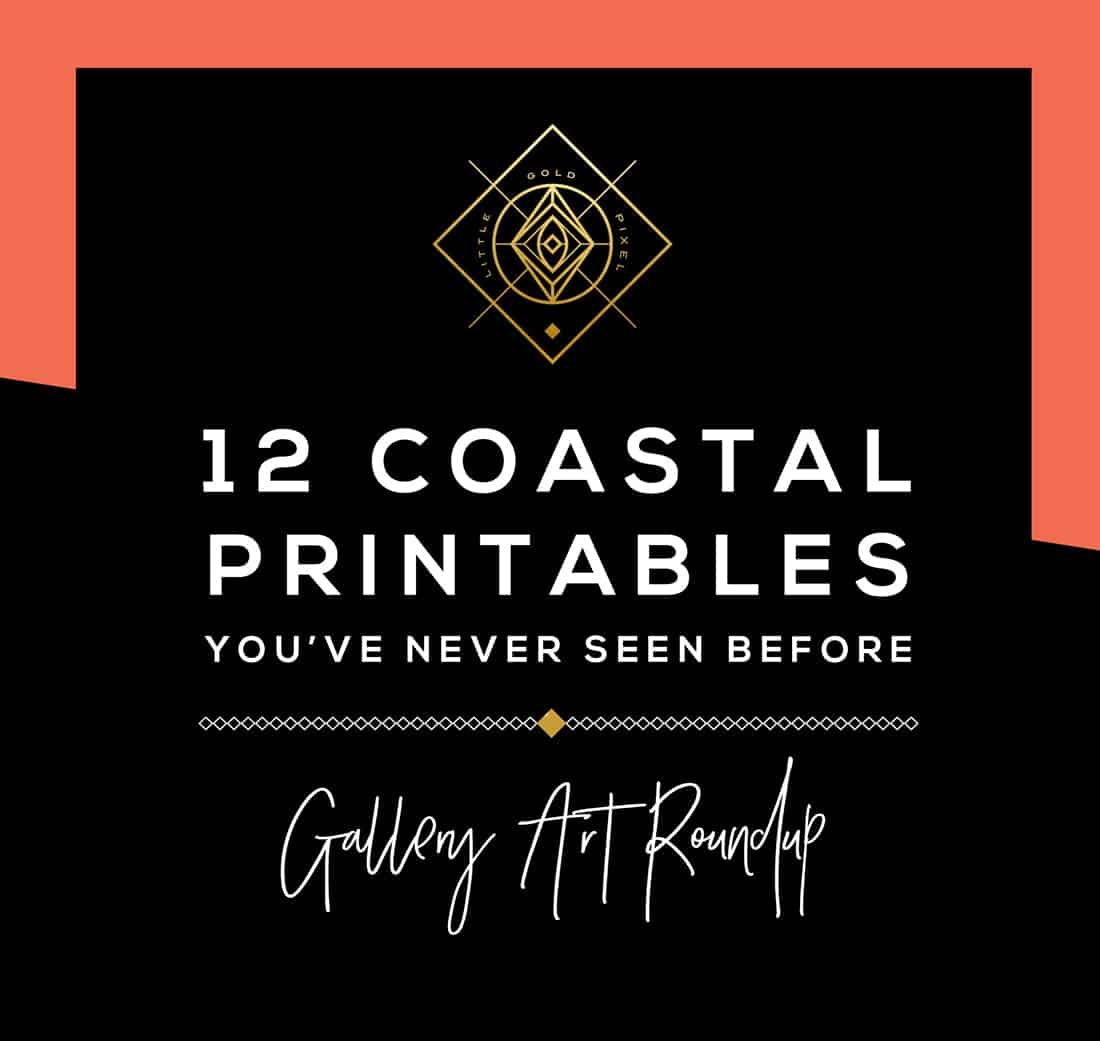 After a vacation by the sea, I've been inspired to further expand my coastal printable selection in the shop. Then I realized that I rarely show you any of the Little Gold Pixel premium printables for sale, and that I ought to do so more often.
Consider this your first introduction to some of my favorite beach and coastal printables. You can find them in what I call the Saltwater Collection. This collection continues to grow and grow because I can't help myself. I love the ocean, the beach and all things coastal.
It's definitely the season for coastal-inspired decor — what with the temps being nearly as hot as the surface of the sun! (At least they are here. Whew.)
Any of these modern coastal designs would look great in your bedroom, living room, beach house or bathrooms. Simply purchase, download and print to your heart's delight!
And, because you're my friend and I love you, I will leave this coupon code here for you: PIXELBLOG
It's good for 20% off any order over $10. Just paste in the coupon code during checkout to apply!
12 Coastal Printables You've Never Seen Before: Bright Collection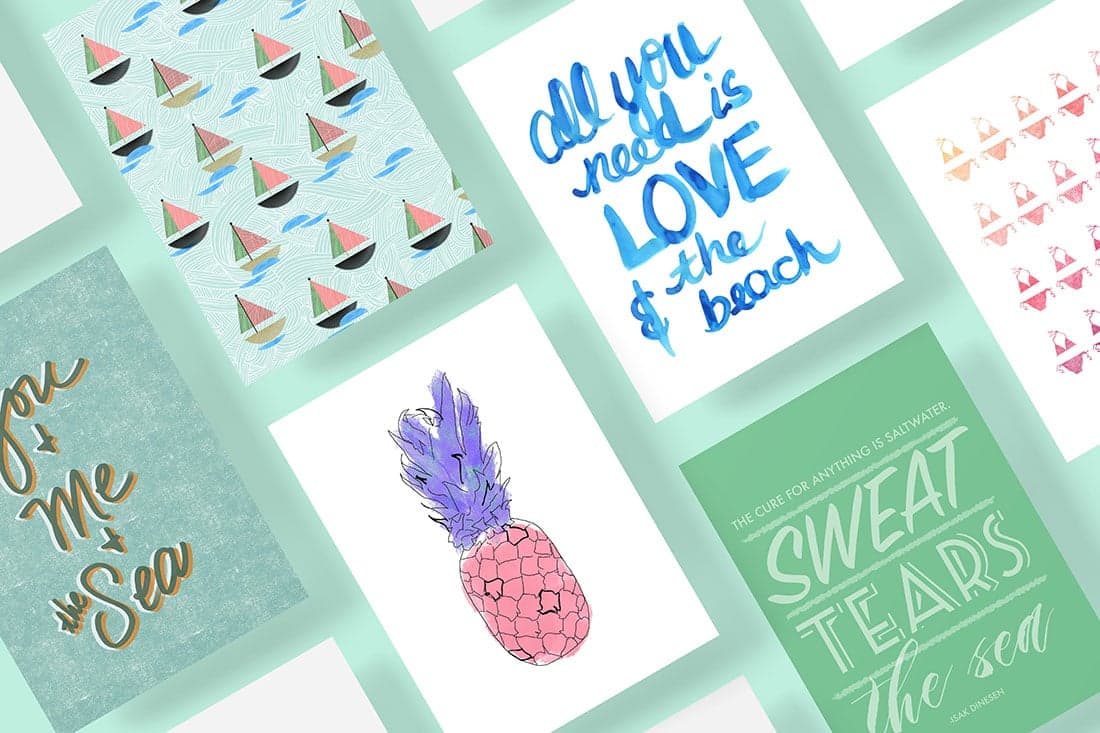 One of my big goals for the shop this year is to curate several ready-made gallery walls for you to download. This Bright Coastal Collection will be the first one. (I'll update with a link here when it's ready. Until then, click beneath each individual printable to purchase!)
The bright collection is focused on pop art, punchy colors and tropical themes.
01 – You + Me + the Sea
02 – Sailing
03 – Tropical Pineapple
04 – All You Need Is Love & the Beach
05 – Saltwater Cure
06 – Pop Art Bikini
12 Coastal Printables You've Never Seen Before: Moody Collection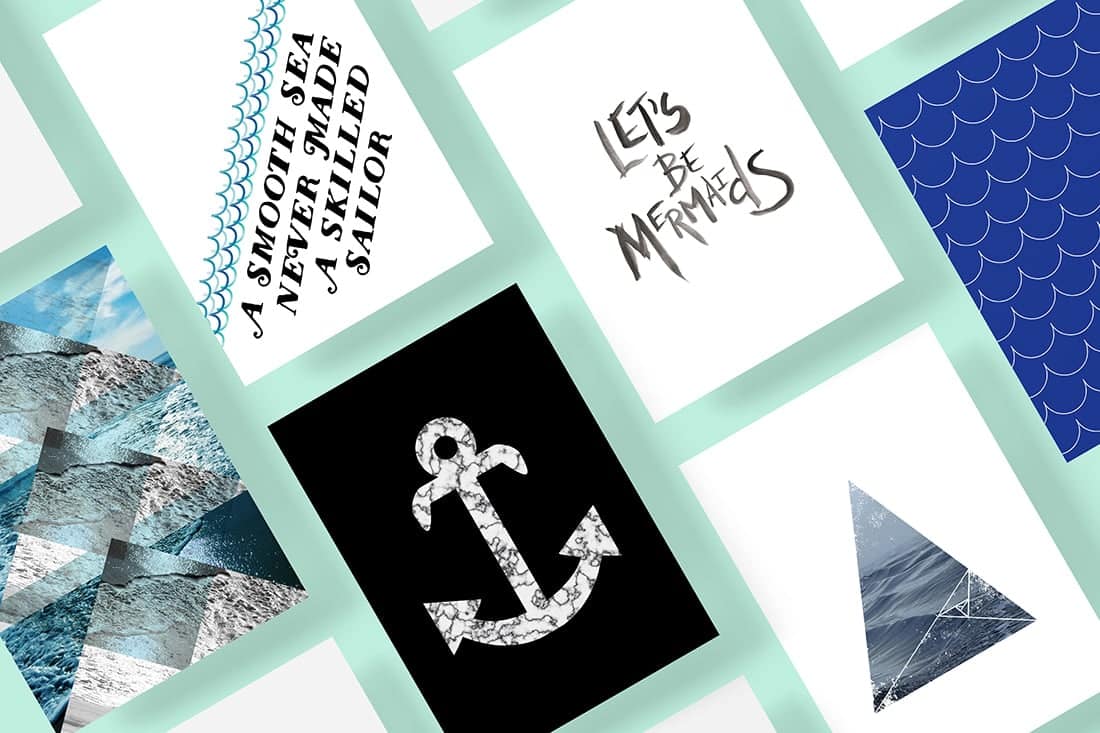 The Moody Collection is focused on more graphic, modern and minimalist coastal printables, with a heavy emphasis on black, white and deep blue.
07 – Geometric Sea Collage
08 – A Smooth Sea Never Made a Skilled Sailor
09 – Marble Anchor
10 – Let's Be Mermaids
11 – Sacred Geometry Ocean Waves
12 – Minimal Waves
Bookmark for later: