This is Vol. 2 in my free prints series. Because one was just not enough!
You know that feeling, when you mention something off the cuff … like sea otters, for instance … and then all of sudden sea otters are popping up everywhere. They're mentioned on the radio, you see commercials on the TV, etc.? This happened to me after I posted about printables for wall art a few weeks ago.
I kept coming across even more fun, free prints. I couldn't ignore them anymore, so I started setting them aside in a folder. Now I have enough to share with you. We're going to have more gallery walls than rooms in the house if we don't watch out. And sea otters! There will be sea otters if I have to make a printable myself.
*Note to self: Make a sea otter printable.
Psst, a quick aside — Did you find this post via Pinterest? If so, nice to meet you, and thanks for stopping by! I hope you have a few minutes to click around so we can get to know each other better. A few good places to start: There is a
freebies page
I think you would like, as well as my
About page
and a roundup of my
Favorite Posts
. Looking for help planning your gallery wall? Book one of my
gallery wall consultations
. I sell my best printables on
Etsy
, and my best designs are on
Society6
.
---
Free Prints, Wall 1
I call this gallery wall Camera Group Hug. The cameras from Design Editor (top row) are super large, and they would be really awesome printed out oversized. Have you ever heard about the blueprint method? The quality will not be archival, of course, but if you want archival art, you should buy directly from the artist. For our gallery wall purposes, a blueprint will do just fine.
When I was placing the "Keep the Wild In You" art below, it came in sideways like that. I nearly turned it right side up before I realized how exciting it was sideways! And it goes with the sentiment of the phrase.
Don't be afraid to crop and/or try untraditional framing and placement of your art. Hanging something a little askew or cropped can mean the difference between ho-hum and wow. (For reference, I also cropped in on the solar system art below. The rest of free printable is cool, too, but there was a certain segment of the drawing that spoke to me.)
Free Prints, Wall 2
I call this collection The Sea vs. TCB. Lots of wild fun, plus lots of inspiration to get to work.
And, if we're playing a game of "this is not like the others," yes, I mixed in a Led Zeppelin concert poster. I love the look of a well-designed and framed concert poster hanging out with other artwork.
P.S. I tracked down the Max Wanger beach image just for this post because I downloaded it a while back and it has been my desktop image ever since. I absolutely love it. Highly recommended. If you want a large, print-quality version of Splash, you can buy it from Max's store.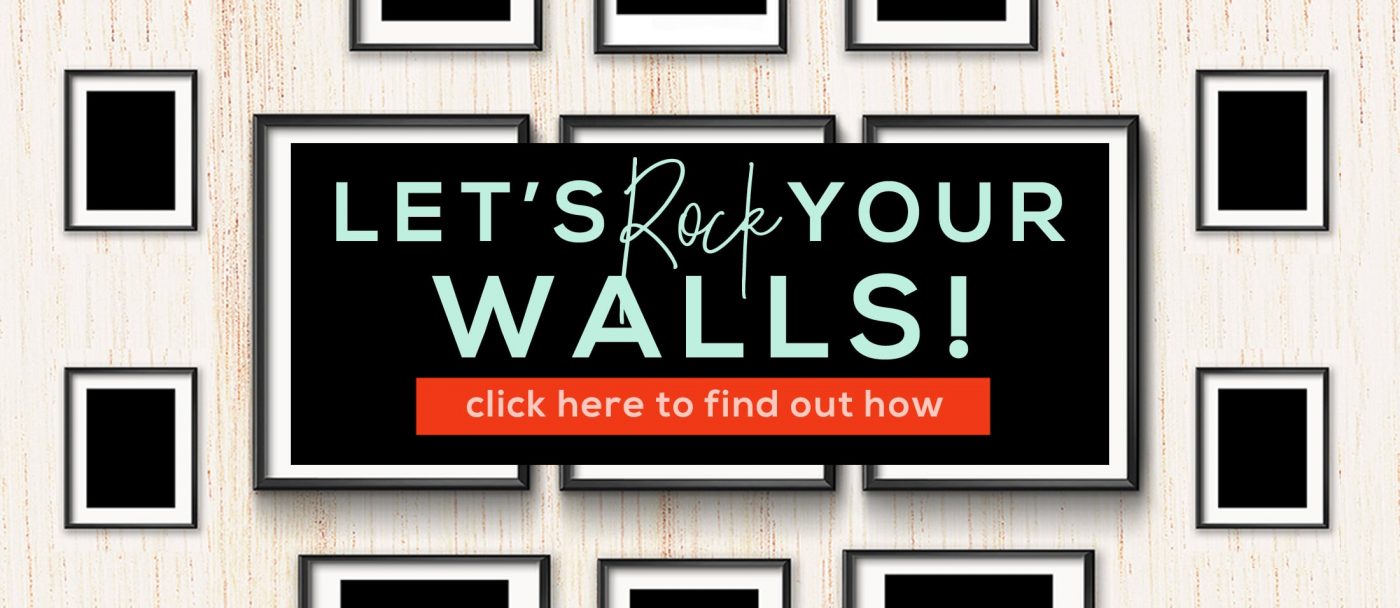 ---
Resources for free prints
---
But wait, there's more

---
Pin this Post:

---