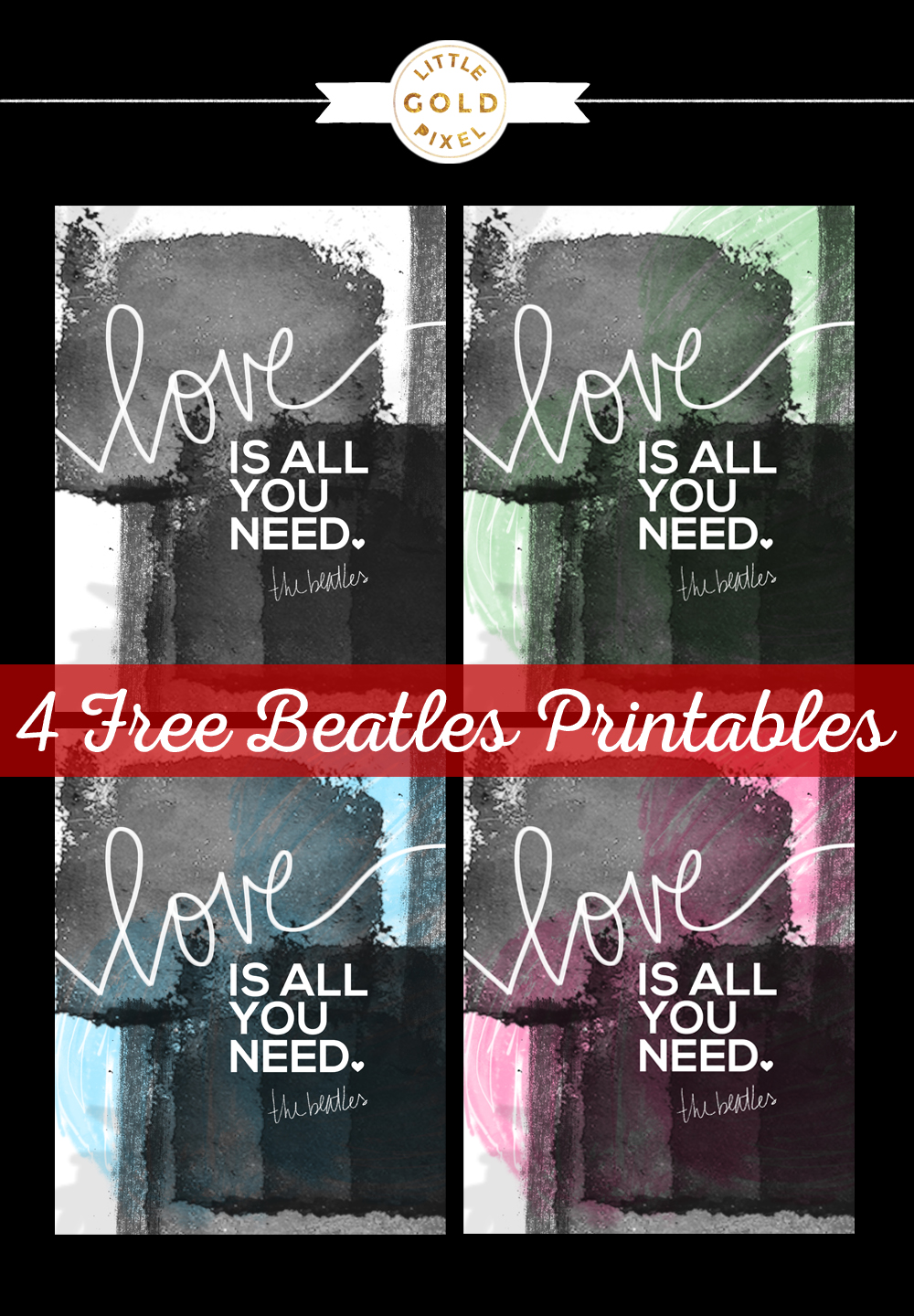 Every time we hear the song "All You Need Is Love," H and I have the same conversation.
♫ All you need is love, all together now, all you need is love, everybody ♫
H: Well, no, I mean, you need money and shelter and food.
V: And a car, usually.
H: But money can't buy you love.
V: Neither can a car. Although if you love someone, you'll let them drive your car.
H: Baby, you can drive my car.
V: That must mean you love, love me, do. You know I love you.
H: So I stand corrected. All you need is love.
V: … And money.
H: That's what I want.
And so on and so on. Why gather concrete evidence when you've got Beatles song lyrics to back you up?
In that spirit, I created some free Beatles printables for you (perhaps it could join the others I suggested for your gallery wall), and in four different colors, too.
Free Beatles Printables for You, Because I Get By With a Little Help From My Friends
Right click + save target/link as on DOWNLOAD button under each. Printables are high-res in 8.5×11 format.
Remember to play nice. For personal use only. Not for use in commercial projects. Feel free to share, making sure to credit/link back to this post. If you hang one of these on your wall, tag @littlegoldpixel on Instagram so I can see it!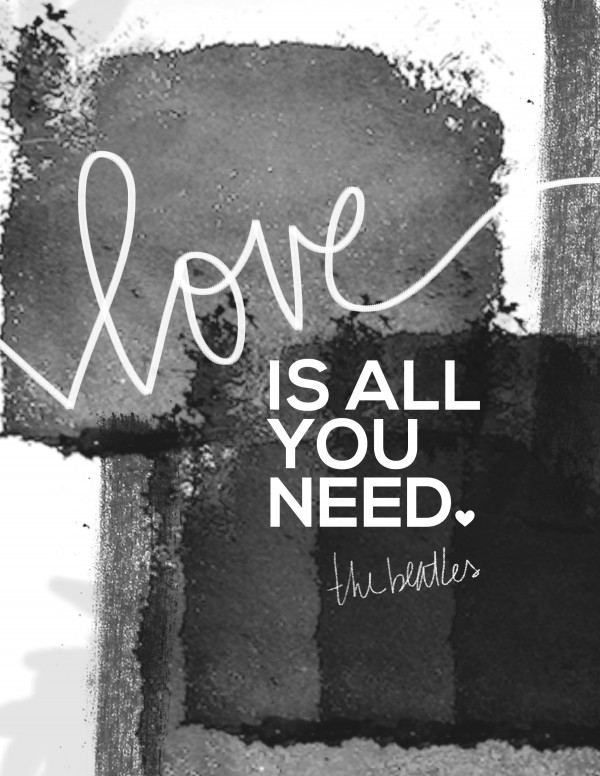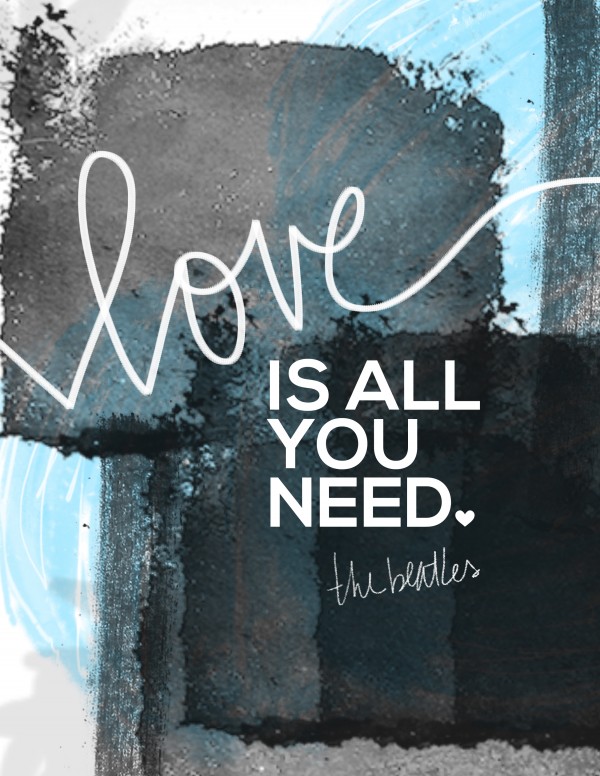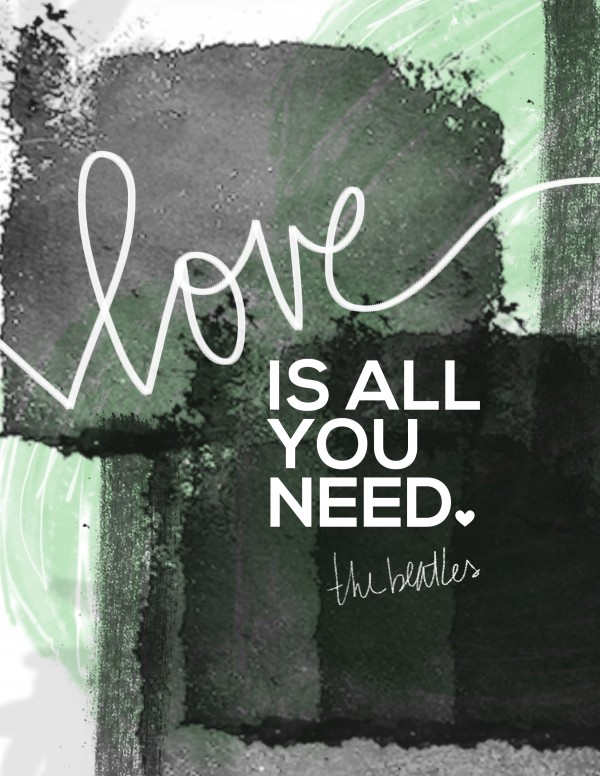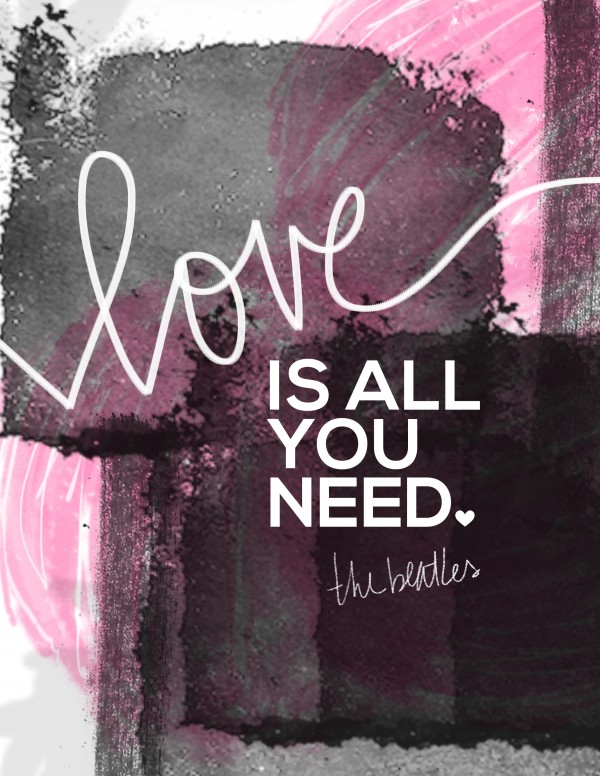 Now in the shop
I've created a premium version of this printable for those of you who want a little more of a minimal vibe. Contact me for custom colors!