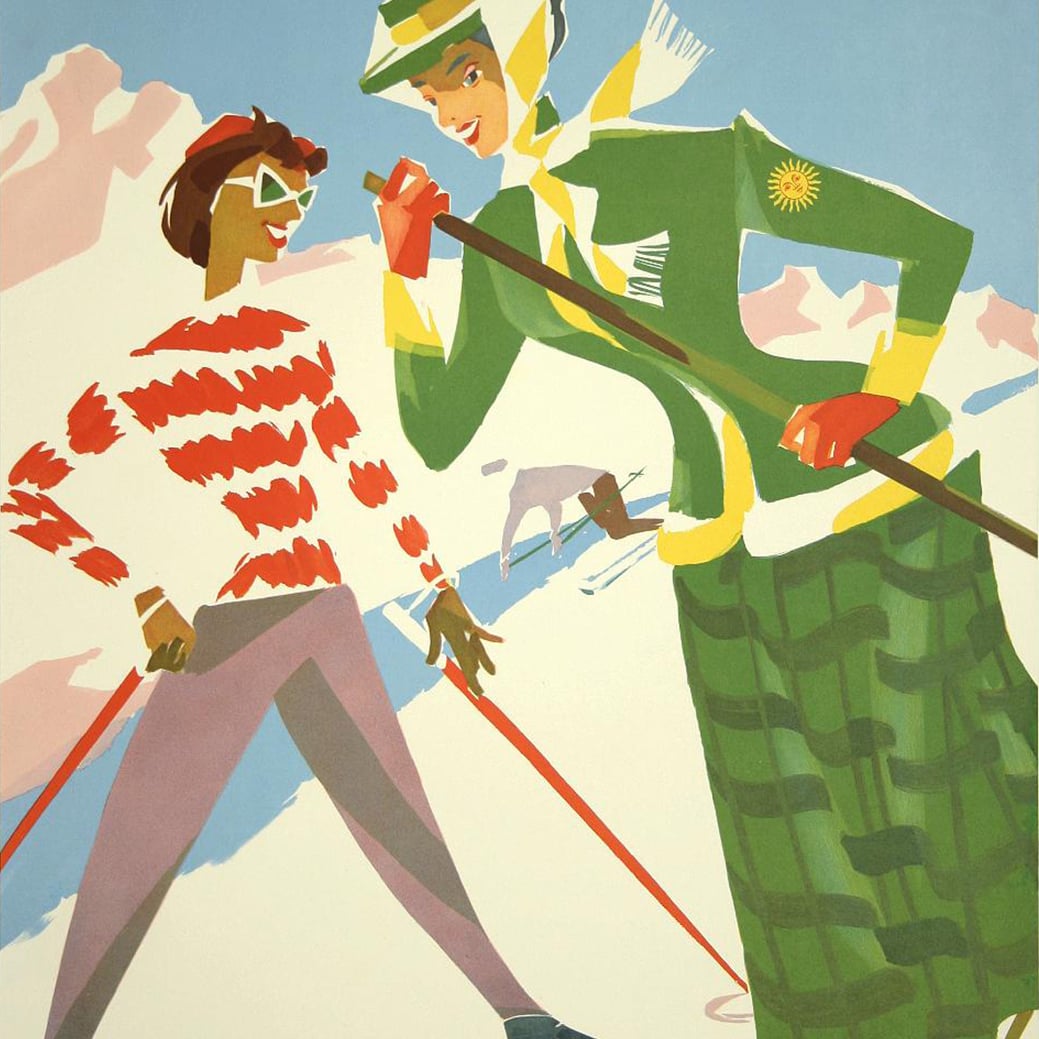 Tell me all about your favorite winter Olympic event.
Is it: figure skating? snow boarding? luge? slalom?
I watch it all, but the alpine skiing — slaloms in particular — is one of my favorites. High speed, down a mountain, weaving between flags. What could go wrong?
Anyway, I was thinking about skiing because the Games start on Thursday (yay!), and my mind meandered to those old vintage travel posters. I wondered if I could find some free vintage Olympics posters. Honestly, I was underwhelmed by the possibilities. (Reproductions are available for purchase here and here.)
But then it occurred to me: free vintage ski posters! Perfect vibes for winter, especially an Olympics winter.
Free vintage ski posters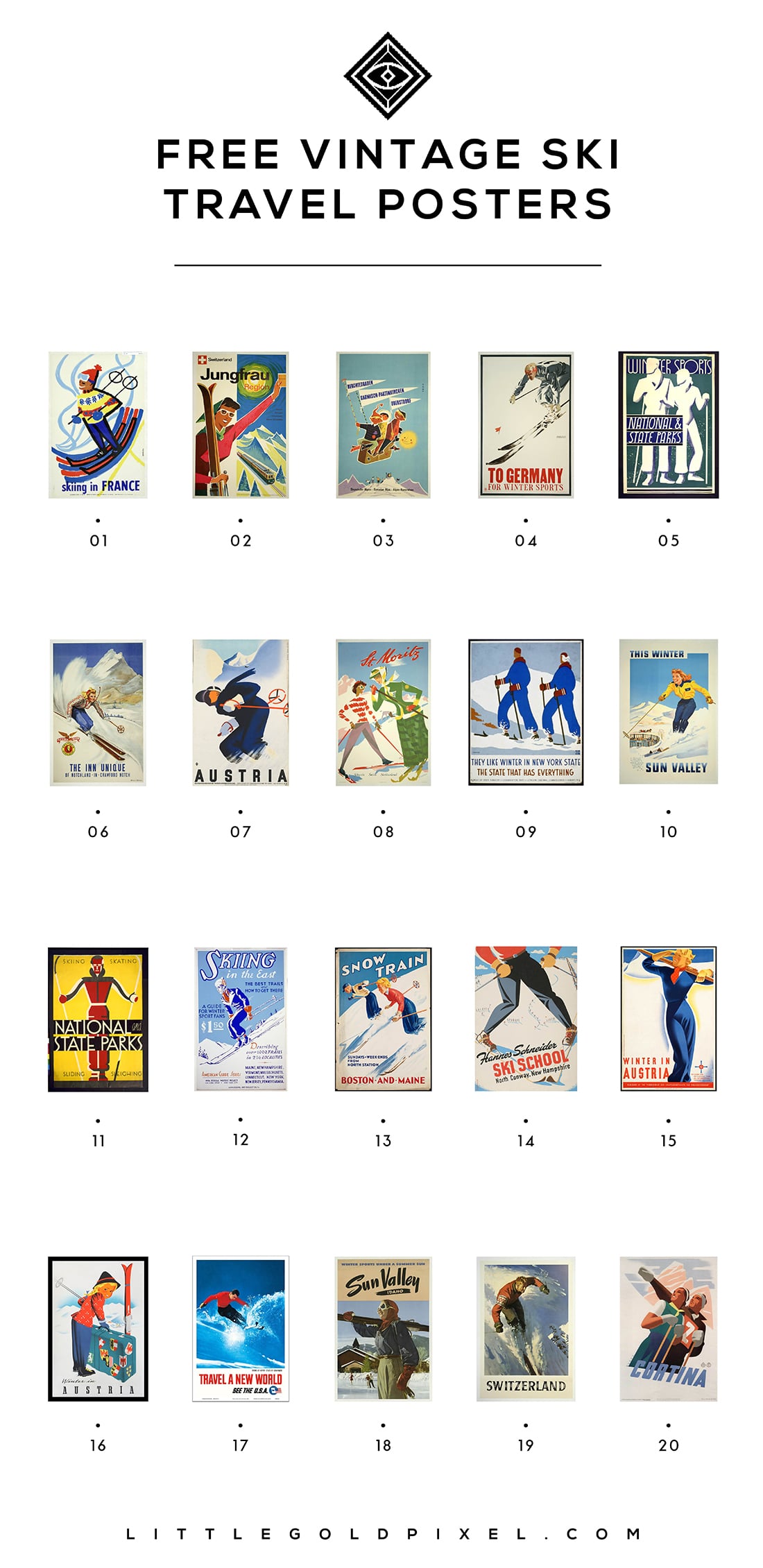 Match the number with the link, then go to the original download page to find the free vintage ski posters.
P.S. Take a look at the South Korea posters. A few of them are pretty rad!
Bookmark for later