Some people welcome fall with pumpkin spice lattes. I welcome it by mocking up a fall gallery wall. Potay-to, Potah-to.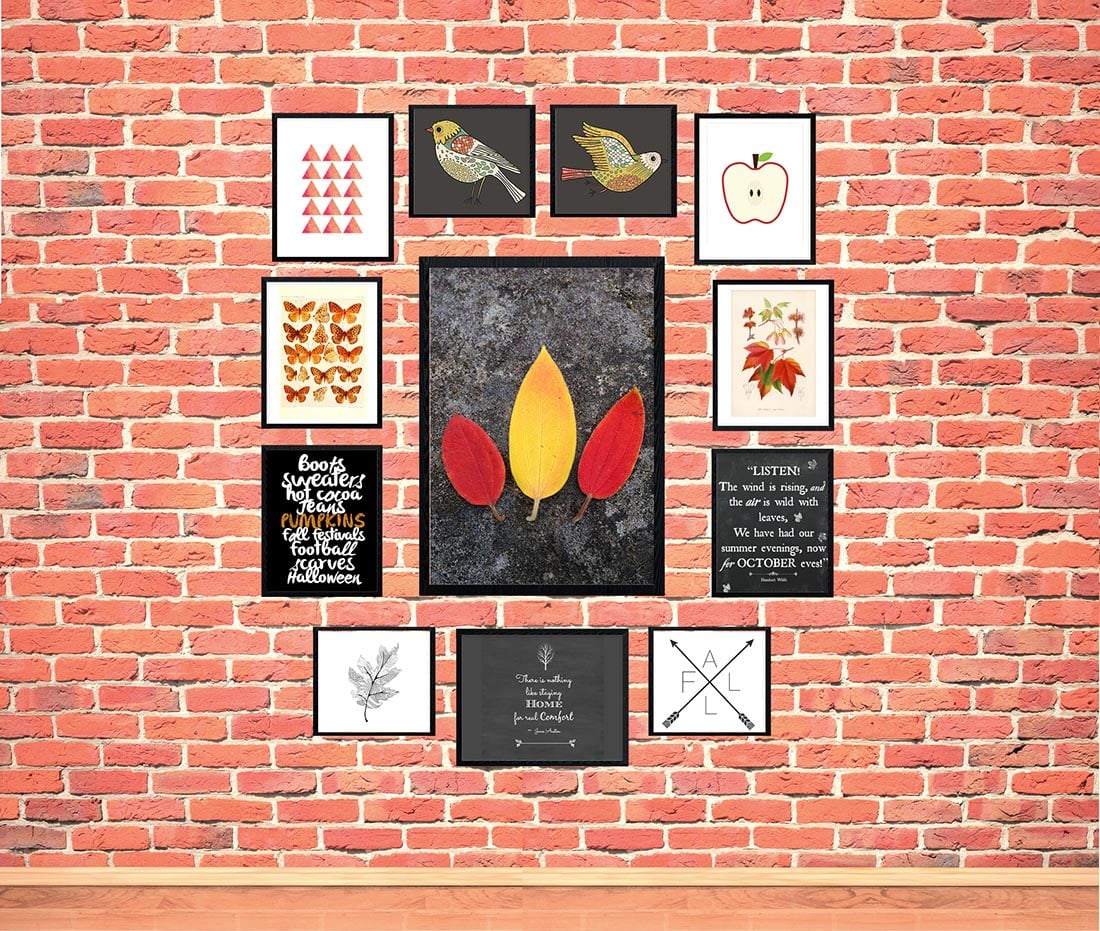 This is my favorite time of the year to decorate. Maybe it's the memory of taping skeletons to the front window when I was a kid. Or the 1970s wicker cornucopia that came out every fall season in our house.
My tastes have changed somewhat since then.
I love the idea of modern holiday-neutral fall gallery wall. One that brings in the traditional reds and burnt oranges of the season … but without hitting you over the head with Halloween and Thanksgiving.
Finding free offerings that fit this criteria takes a little bit of finesse. You may or may not be surprised how many of the fall printables skew sepia and dated — which would look excellent with that wicker cornucopia and a candy dish, I suppose. Just not the look I was going for.
Traditional nontraditional. A slightly more unexpected look.
Here are 12 free printables that work together to fit that description.
Fall Gallery Wall: 12 Bold & Modern Free Printables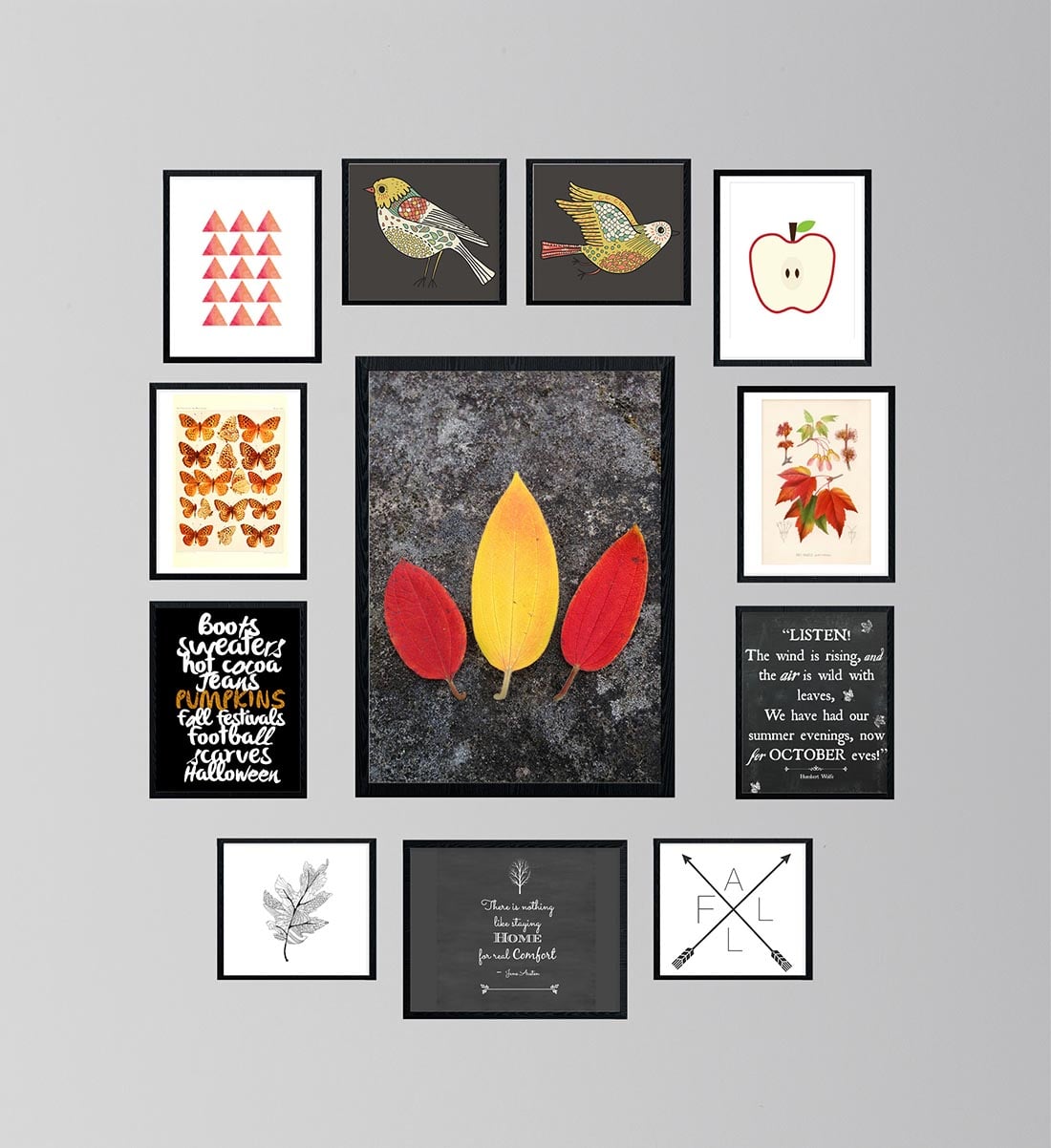 Triangles • Birds (+ more) • Apple (+ more options!) • Butterflies • Maple Leaves • Three Leaves • Fall List • Listen! Quote • Coloring Page Leaf (4 options!) • Jane Austen quote • Fall Arrows
Why this works: There's a balance of printables with a lot of white space and some with a dark background, which adds a layer of moodiness that I always equate with fall. Also, I tried to balance the saturated colors with a neutral B&W for a modern sensibility.
How to make this work for Halloween: Switch out the October quote and Fall List with some creepy skeletons or skulls, with a black background if possible. (Try: Halloween Movie Quotes and Geometric Halloween Printables)
How to make this work for Thanksgiving: Switch out the October quote and Fall List with Thanksgiving-themed printables with gold or bold elements and a light background. (Try: Gather & Be Grateful and So Thankful)
Bookmark for later: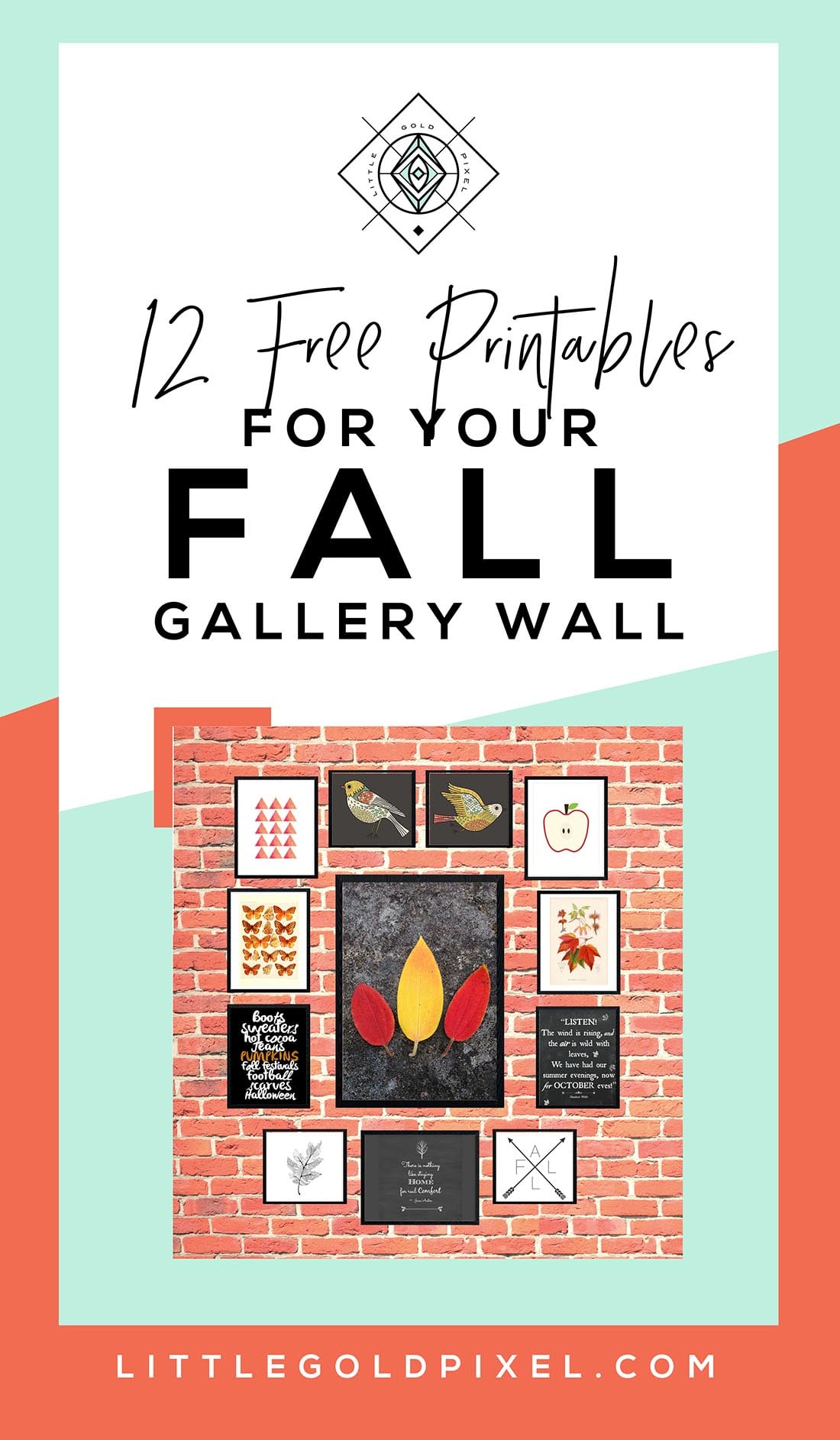 P.S. 20 more awesome free fall printables. Also, my Halloween roundup from last year.