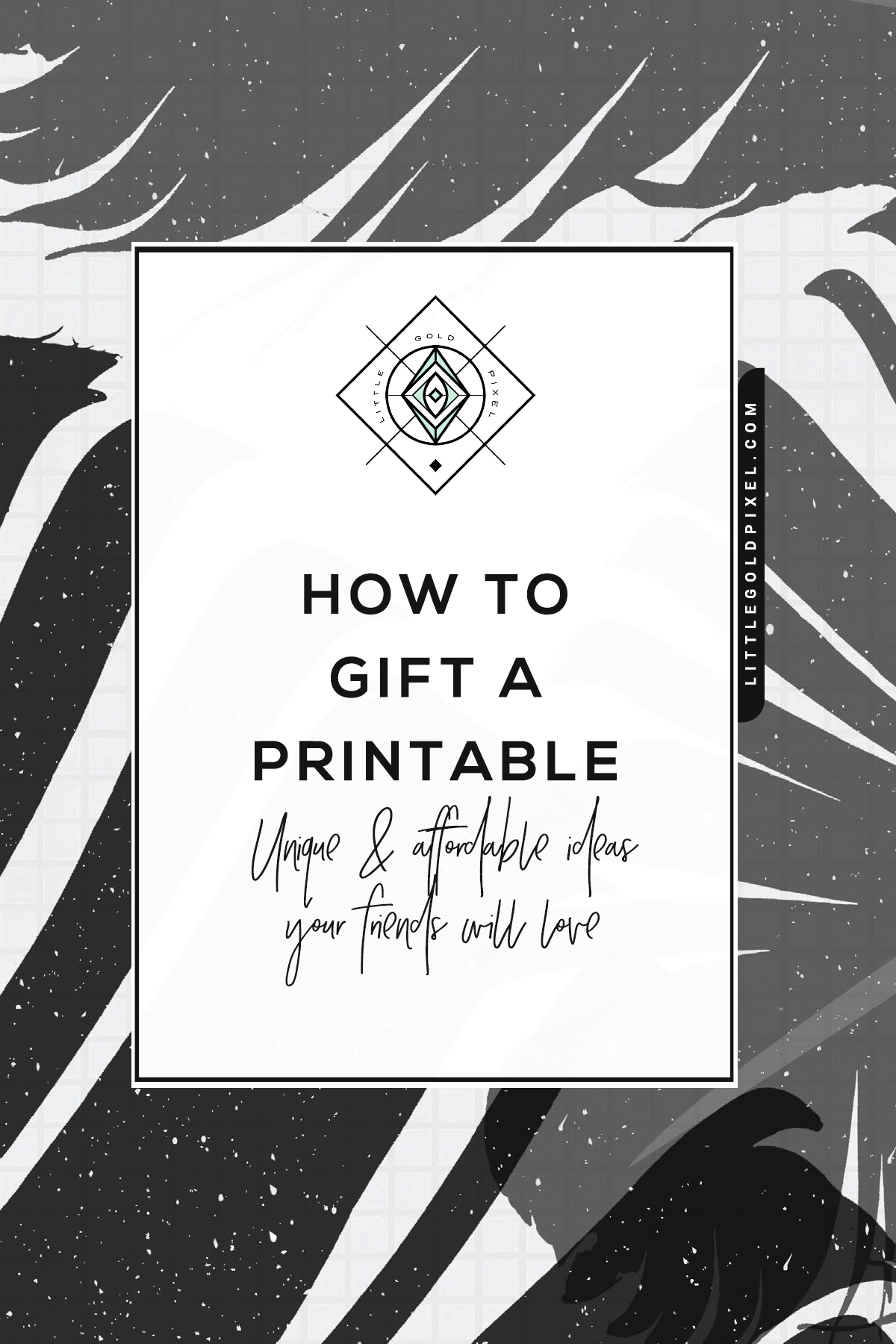 You like the idea of giving a printable as a gift, but it's not something you can totally wrap your mind around.
It's like, "Happy birthday, here's something I printed off the Internet. Hope you like it." Womp, womp.
Well, when you put it that way, it does sound kinda lame.
But the cool thing about the printables I sell in my shop is how personal they can be for a certain person or situation.
That's why I wanted to share a few real-life examples of how to gift a printable in way that will make them say "OMG, you're so thoughtful/amazing/definitely not lame!"
Gift a Printable BFF Style
For your best friend who you don't get to see as often as you'd like — and you really want to encourage a girl's night in with your favorite movie, a bottle of wine and an at-home mani-pedi — try this:

• Shine On printable art
• Project 62 gold frame
• Essie nail polish
• Unicorn corkscrew
Gift a Printable Sister Style
For your sister, who has an entire desert's worth of succulents in her living room, try this combo:

• Crazy Cactus Lady printable art
• Classic black frame
• Ceramic planter
• Saguaro pin
---
Hope these combos kick-start your gift-giving creativity.
The best part, as you can see, is that you can put together a few inexpensive items and still make the gift memorable and personable. It's the sweet spot!
You're giving your friend a gift of the warm & fuzzies — a gift that says "I KNOW YOU." And that goes a lot further in my book than any expensive trinket.
If you need gift help for a particular friend or loved one, contact me, and I'll see what I can come up with!