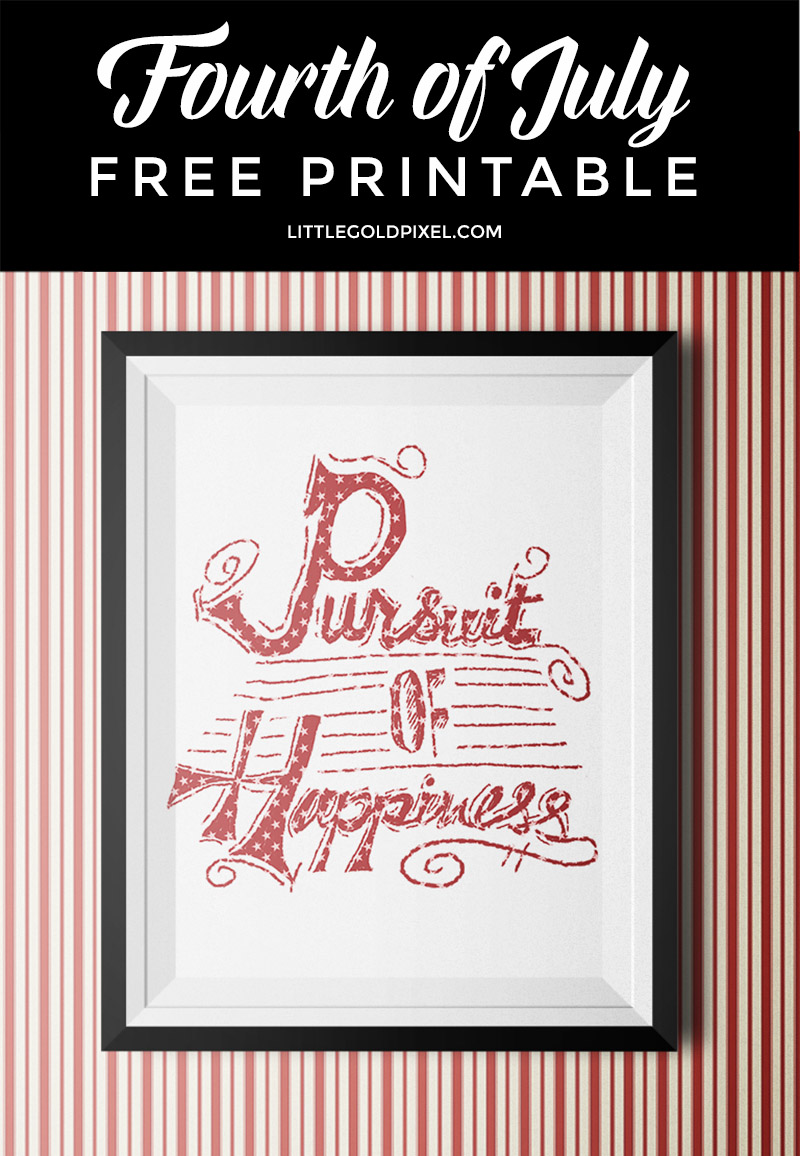 We hold these truths to be self-evident, that all men are created equal, that they are endowed by their Creator with certain unalienable Rights, that among these are Life, Liberty and the pursuit of Happiness.
— Declaration of Independence preamble
I've been thinking a lot about happiness lately — or Happiness with an uppercase H as our Founding Fathers wrote.
It's one of those elusive concepts, isn't it? People are always asking you if you're happy or commenting that you don't seem happy, like happiness is something you can grab onto for dear life or are able to sustain for an indefinite amount of time.
I'm pretty certain that this isn't the case, and that more often than not we are happier pursuing Happiness than we are actually being happy.
Oomph, that sounds like a contradiction, doesn't it?
But consider the studies that have shown how people are happier planning and anticipating their vacations than they are during or after those vacations, and you'll start to see Happiness as the "catch me if you can" taunt that it truly is.
It is good to have an end to journey toward; but it is the journey that matters, in the end.
― Ursula K. LeGuin
We've been working for the past few months toward streamlining our home to better suit our needs. In general, this has meant a lot of upheaval. Closets overturned, nooks and crannies examined, storage solutions MacGyver'ed.
It has oftentimes been a mess, but a rewarding mess. Because once we finish a project, I feel complete for a moment (dare I say happy?) and then I start looking around. What's the next project? What's the next goal? How can I pursue Happiness in my home next weekend?
I'm starting to see that perfection/happiness/completion is not in our human nature. It's in our bones to move forward, to constantly pursue Happiness.
Thomas Jefferson et al. got it right.
July Fourth Free Art Printable: Pursuit of Happiness
In the spirit of the Fourth, I made a printable for you. My handwritten script style is still a work in progress, so it's very much in the spirit of the Happiness pursuit. Art is an 8.5×11 PDF. For personal use only. Play nice. Do not do anything with this printable that our forefathers would frown upon, like taxation without representation.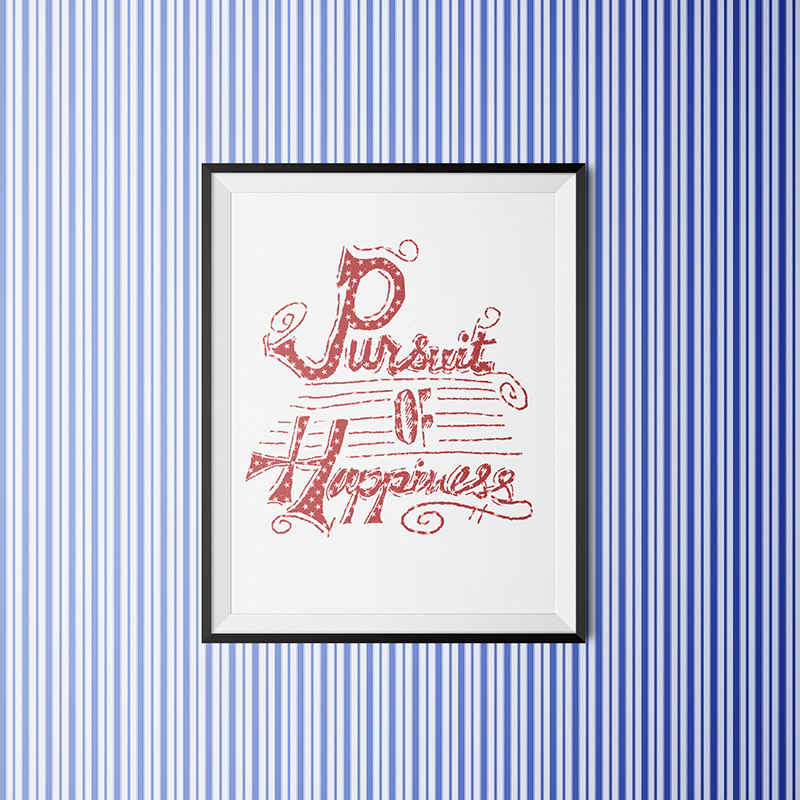 P.S. 16 stylish flag-inspired looks for July Fourth.
P.P.S. Plan the perfect low-key Fourth. (We're probably going low-key again this year.)