Welcome to my first "backstage" post. The is the first video I've ever made (surprise! welcome to 2007!). And I've finally created a YouTube channel.
If all goes well, and assuming I don't fall down a rabbit hole of editing videos, I'll try to share process videos — and eventually tutorials — often.
For this cactus art printable video, I just hit "record" and started creating something from scratch. I sped up the video substantially so you wouldn't die of boredom or roll your eyes while I change fonts 60 times.
If you're really paying attention, you'll notice that I switched fonts one more time after ending my video. Chronically indecisive, that's me.
The printable is available for download in the stop. Oh, and make sure to subscribe to the YouTube channel to stay up to date on future videos.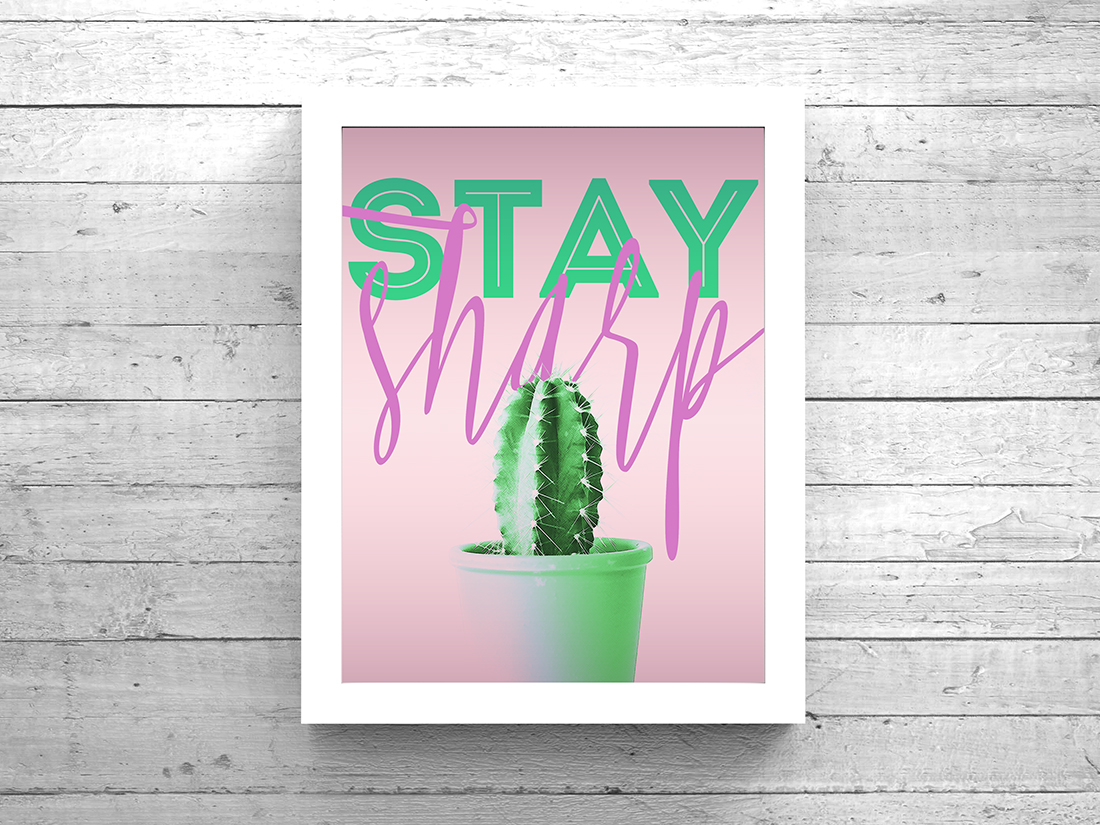 And one more thing …
Get Your Questions Answered
Now that I'm creating videos, I thought this would be a good time to open up the floor for questions. Do you have any design problems you'd like to solve? Anything you'd like to see explained in a tutorial?
Feel free to ask questions in the comments below or fill out the contact form here.