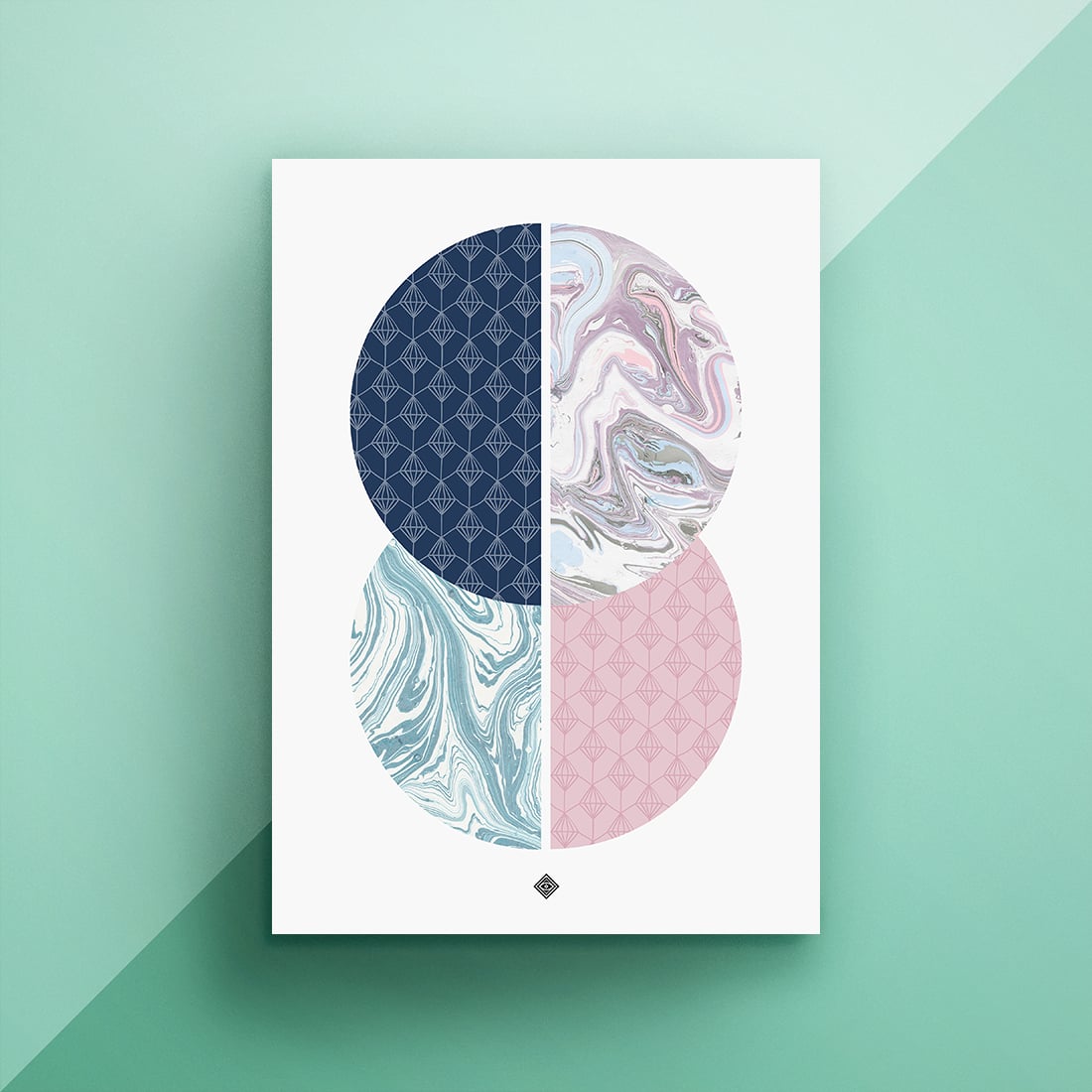 Freebie Fridays is a weekly feature on Little Gold Pixel in which I share a free printable or design resource — art printables, wallpapers, etc. — for you to download and enjoy.
I have this fuzzy memory of being about 10 years old and going Black Friday shopping with my mom and grandma.
In the midst of the frenzy, they paused over a sweater. Not just a sweater, I suppose. THE sweater.
It was made of soft, fuzzy material the same texture and hue of an albino rabbit, interweaved with gold and glittery thread. Geometric appliques littered the front in cotton candy hues of peach, aqua, dusty rose (aka millennial pink) and violet. Can you picture it?
This sweater was the thing of legend.
So legendary, in fact, that all three of us came home with one in our respective sizes. I was forced to wear this sweater on special occasions because it's super cool to dress just like your mom and grandma when you're in your formative years, natch.
The point of this story: the colors. The colors in this printable are just like the ones in that sweater. They're also some of the colors that are supposedly hip for this very year. Everything old is new again. Enjoy!
Marble Circles Free Printable
Art is a high-res 5×7. This free version is watermarked with the Little Gold Pixel logo. It's for personal use only. No redistribution, selling, shady business or other mean stuff, mmkay. Feel free to share on social media (tag me: @littlegoldpixel so I can see, too!). I just ask that you do not crop out my logo.
Tools used: Photoshop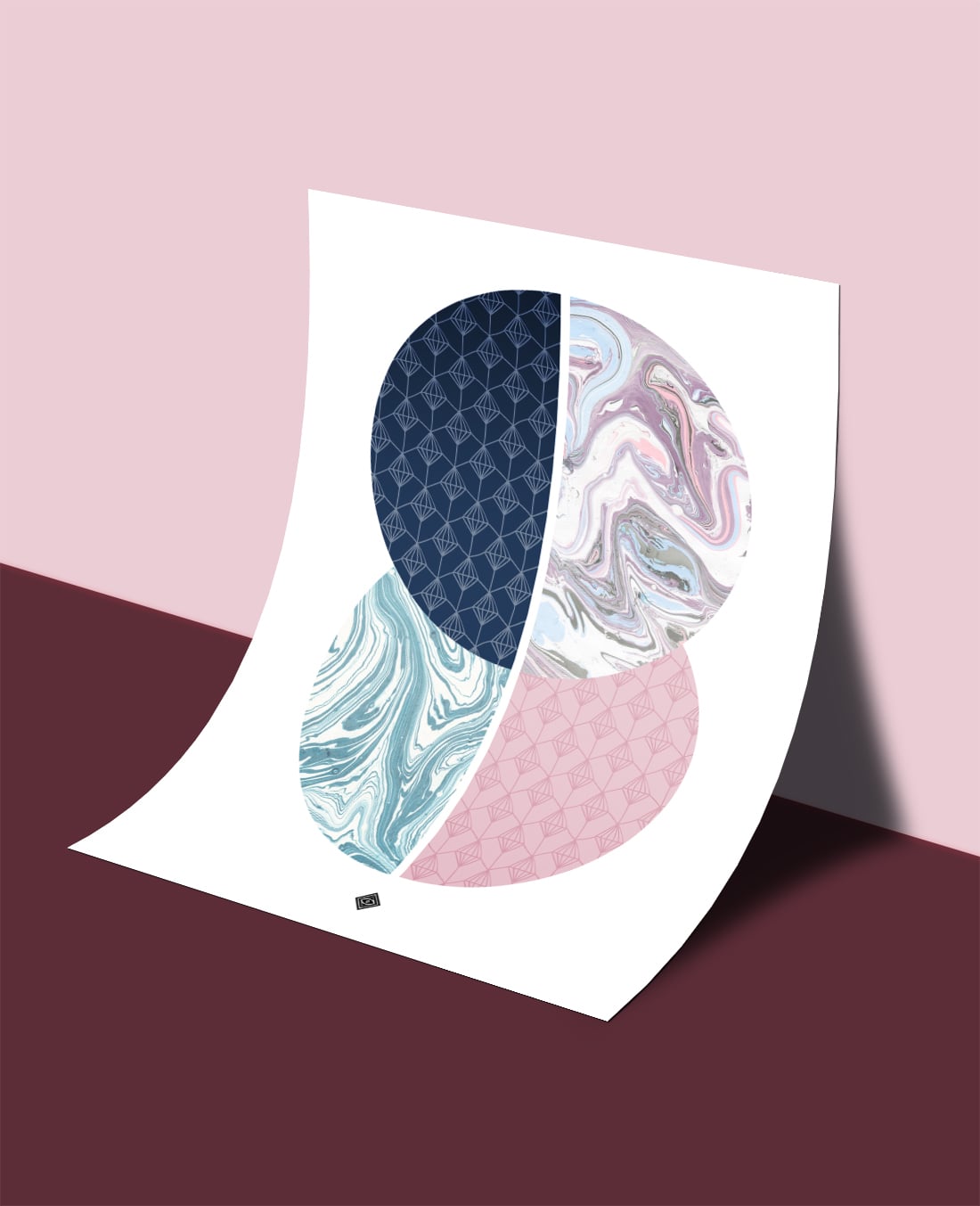 If you like this, you might like:
---
---

Pin the Marble Circles Free Printable for later: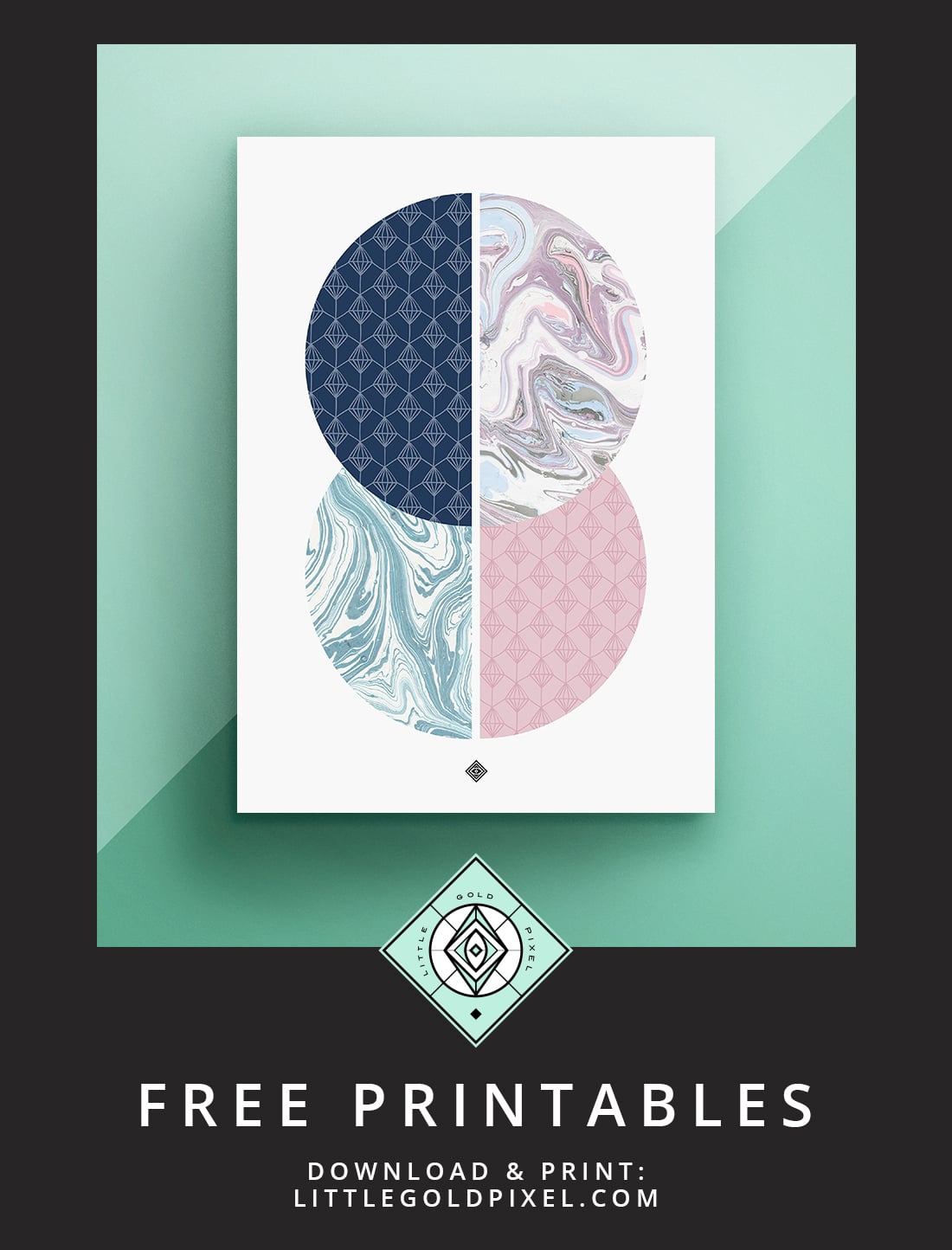 P.S. All the freebies are here.
---