It was the last day of our Hawaii vacation a few years ago. We were reluctantly packing all our belongings and cleaning the condo we rented, the door to the lanai open as we breathed in those last sweet breaths of tropical air. We were just about to head outside and wait for the airport shuttle when it happened.
"Have you seen my phone?"
H was searching the very tidy condo. I wasn't concerned. Surely it would show up. There were very few places it could hide, after all. The countertops were clean, the bed was made, there was zero clutter.
Ten minutes later, the mild concern turned into a utter dismay. Where could it be? It definitely wasn't in the room, even though H had just been taking farewell pics and video moments before.
We walked down the hall to search the garbage bin we had just discarded. Not there. Nor was it in the dishwasher, under the bed or in all the nooks and crannies we prodded.
Time was out. We had to catch our shuttle.
As we waited for our flight, H called and emailed the owners, telling them his predicament. Asking whether the cleaning crew would send him his phone if they found it. I considered it lost for good. I tried to prepare him for this truth when …
They found it. But the kicker is WHERE they found it: Sitting atop the white countertop in the kitchen, in plain sight.
*Cue Twilight Zone music.*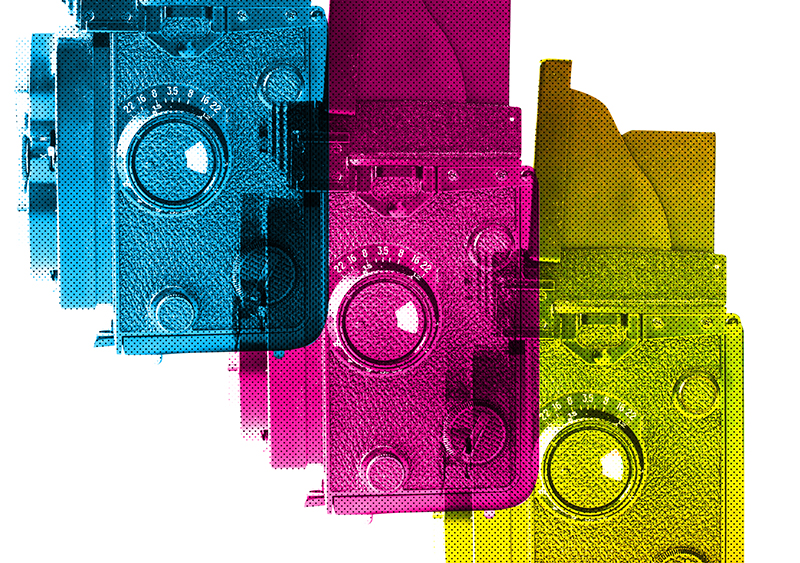 What does this have to do with a camera printable, you might ask.
Well, when H thought his phone was missing, he wasn't concerned about losing his private information or having to pay for a new phone or simply being phoneless for a few days. He was worried about all his vacation photos, the countless (electronic) clicks of time recorded of our good time.
He was happy to pay out a huge finders fee because, as he said, it was a small price to pay for the memories.
Tri-Color Cameras Free Art Printable
Art is a high-res 8×10 pdf.
Vintage camera stock art: Death to the Stock Photo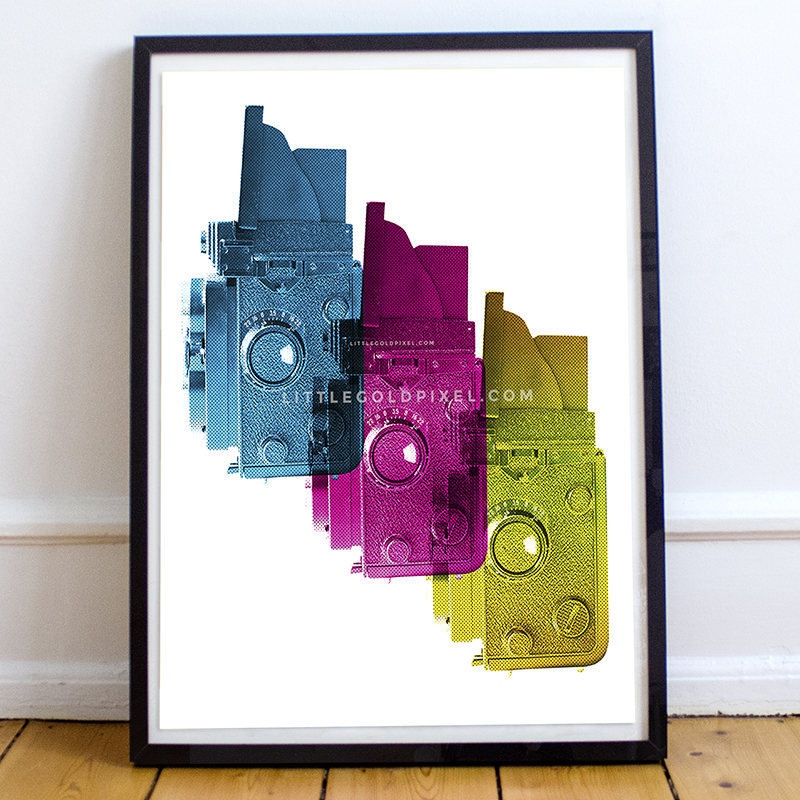 THE FINE PRINT: As always, play nice. For personal use only. Give credit where it's due. Share with friends. It warms my heart to see my printables on social media, so please tag me @littlegoldpixel on Instagram so I can see the art in action.
P.S. More freebies!
P.P.S. Ever think about making your own printables? Here are some resources to get you started.
P.P.P.S. Linking up with A Simple Pantry.