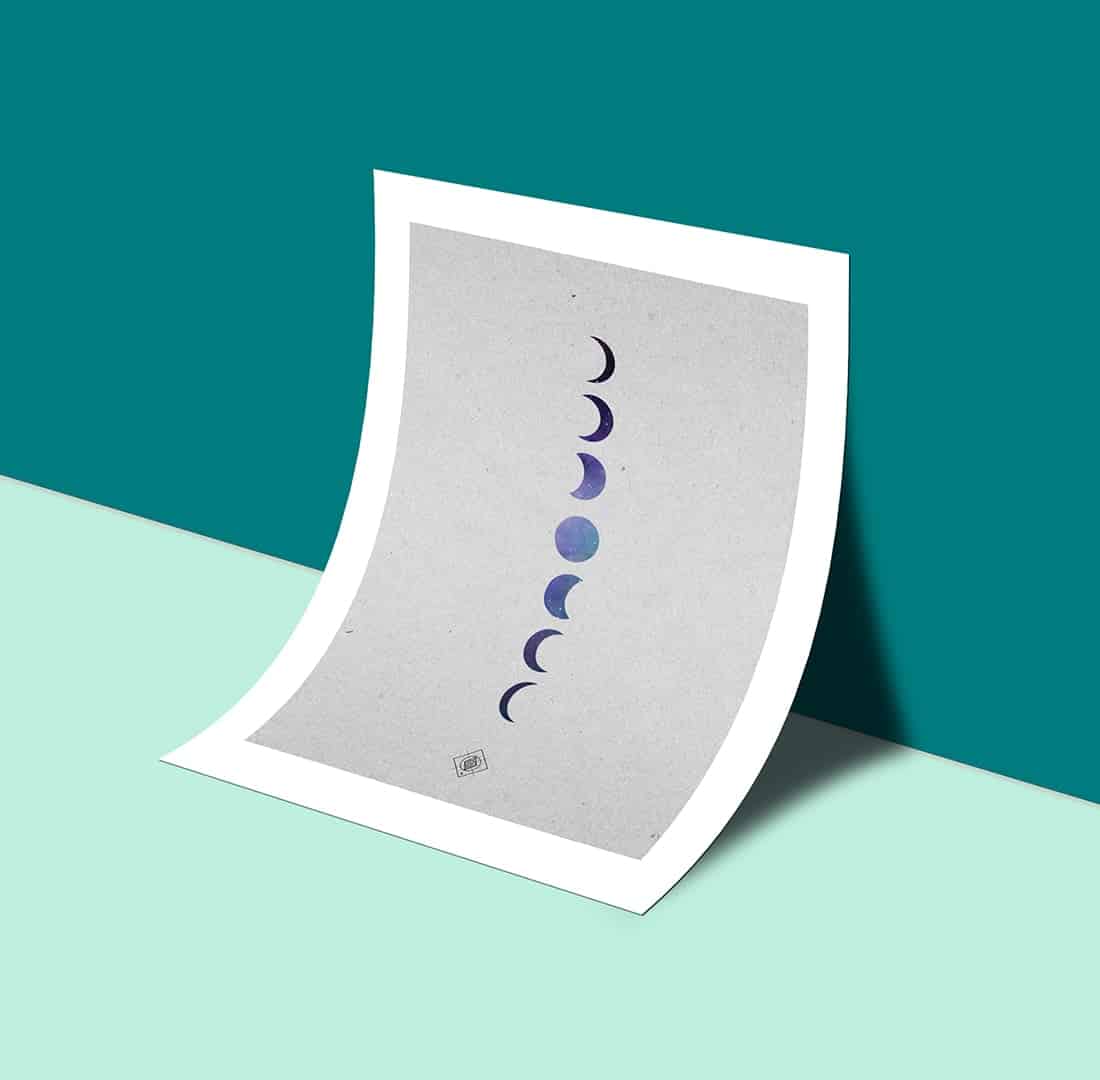 Freebie Fridays is a weekly feature on Little Gold Pixel in which I share a free printable or design resource — art printables, wallpapers, etc. — for you to download and enjoy.
This moon phases printable is in response to several reader requests.
I have a file about a mile long of printables I should create based on feedback. So do not be disheartened if you do not see me get around to a request right away!
Know that I'm squirreling them away for when there's time. (Same with the Frame Games, although my list for that is so long that I'm not accepting any more pro bono commissions. Find out how to get your very own gallery wall consultation.)
So, yay! I got to mark a printable off my to-do list today. I wanted to put a galaxy spin on the moon phases, so I applied a clipping mask from textures I've accumulated. You can find these kinds of textures on places like Creative Market and FontBundles.net.
Watch the process video below to see what I mean:
Galaxy Moon Phases Free Printable
Art is a high-res 5×7. This free version is watermarked with the Little Gold Pixel logo. It's for personal use only. No redistribution, selling, shady business or other mean stuff, mmkay.
Tools used: Adobe Illustrator, Adobe Premiere Pro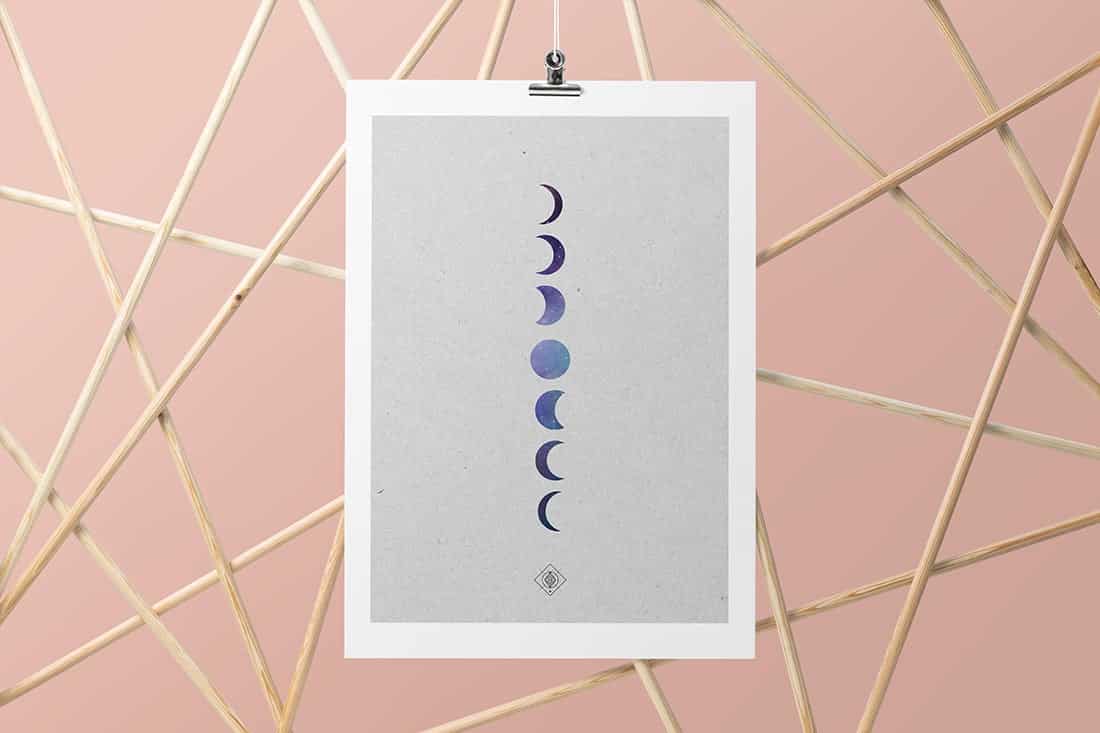 Moon Phases Printable: Premium Version
Get the full version, in six different sizes (up to poster size!) and without a watermark.
If you like this, you might like:
---
---

Pin for later: