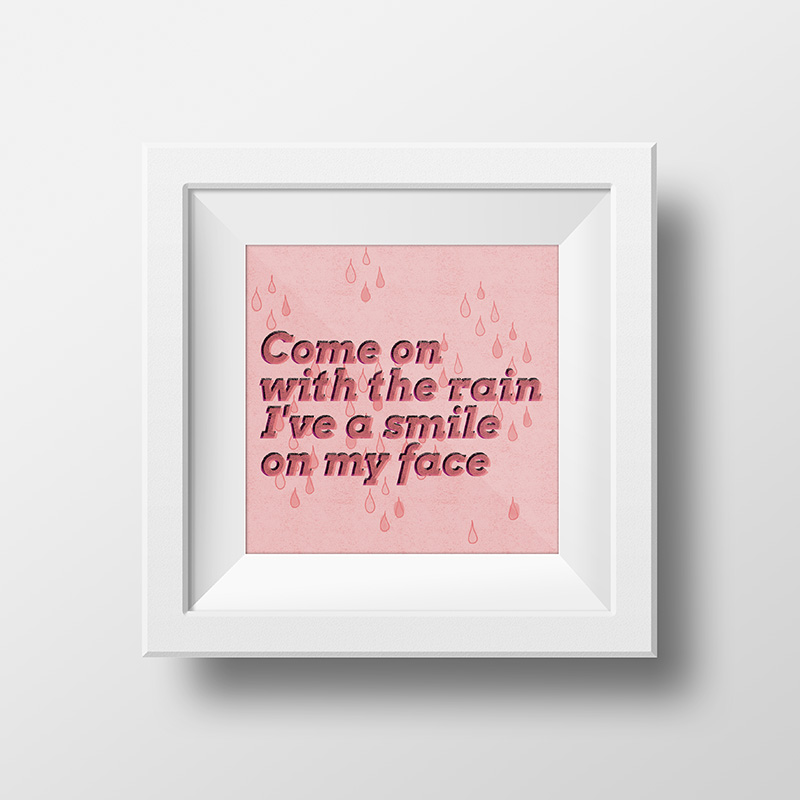 If you ask me what I miss the most about the Midwest, I'd rarely ever answer "the weather."
Especially in the spring, when tornado season flairs up. Or the winter, when ice storms are a threat. Or the summer, when the hot wind whipping through the air slaps you across the face like an oven vent from hell.
But I do miss one thing weather-related: rain and/or thunderstorms.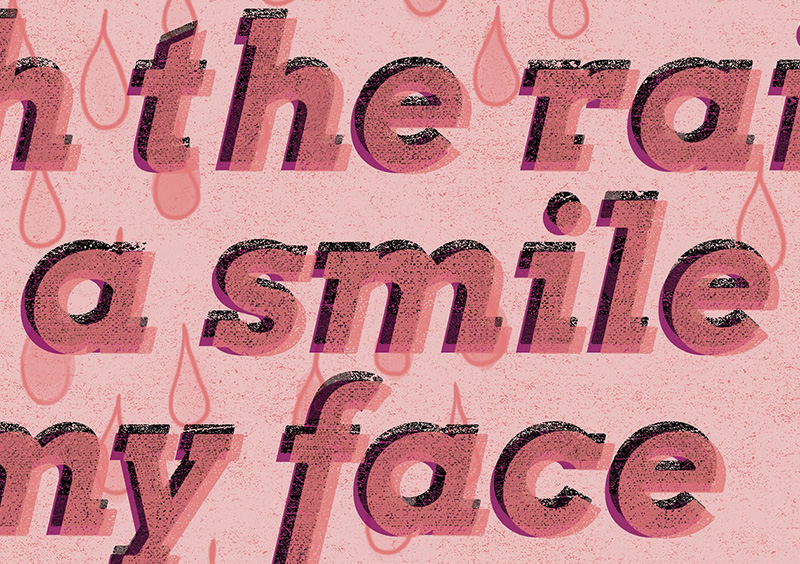 There's something glorious (dare I say exciting?) about watching the clouds build up in the distance, watching the lightning flair up and hearing the low rumble of a storm rolling through.
That was spring to me as a kid and teen.
Especially when there was no threat of lightning or tornado. I would walk outside in a light rain. Arms outstretched, splashing in puddles in my Doc Martens and in general just being alive.
Much like that iconic scene in that classic film. You know the one:
Free Singin' in the Rain Printable
This weekend I drew a raindrop printable for everyone who subscribes to the Little Gold Pixel newsletter.
I wasn't quite done with my raindrops, so I played around a little more to make another printable for you.
High-res PDF in 8×8 format.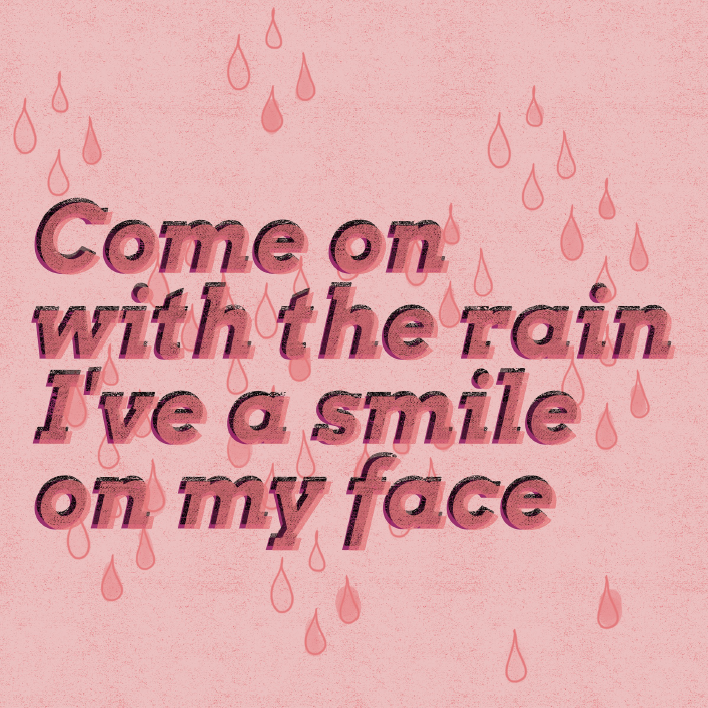 Premium Printable: Singin' in the Rain
A premium version of this printable is now available in the shop. This one boasts a bounce script font that happens to be one of my favorites. (It's Bebby Washington, if you're interested.)
---
THE FINE PRINT: As always, play nice. For personal use only. Share with friends. It warms my heart to see my printables on social media, so please tag me @littlegoldpixel on Instagram so I can see the art in action.
P.S. More freebies!