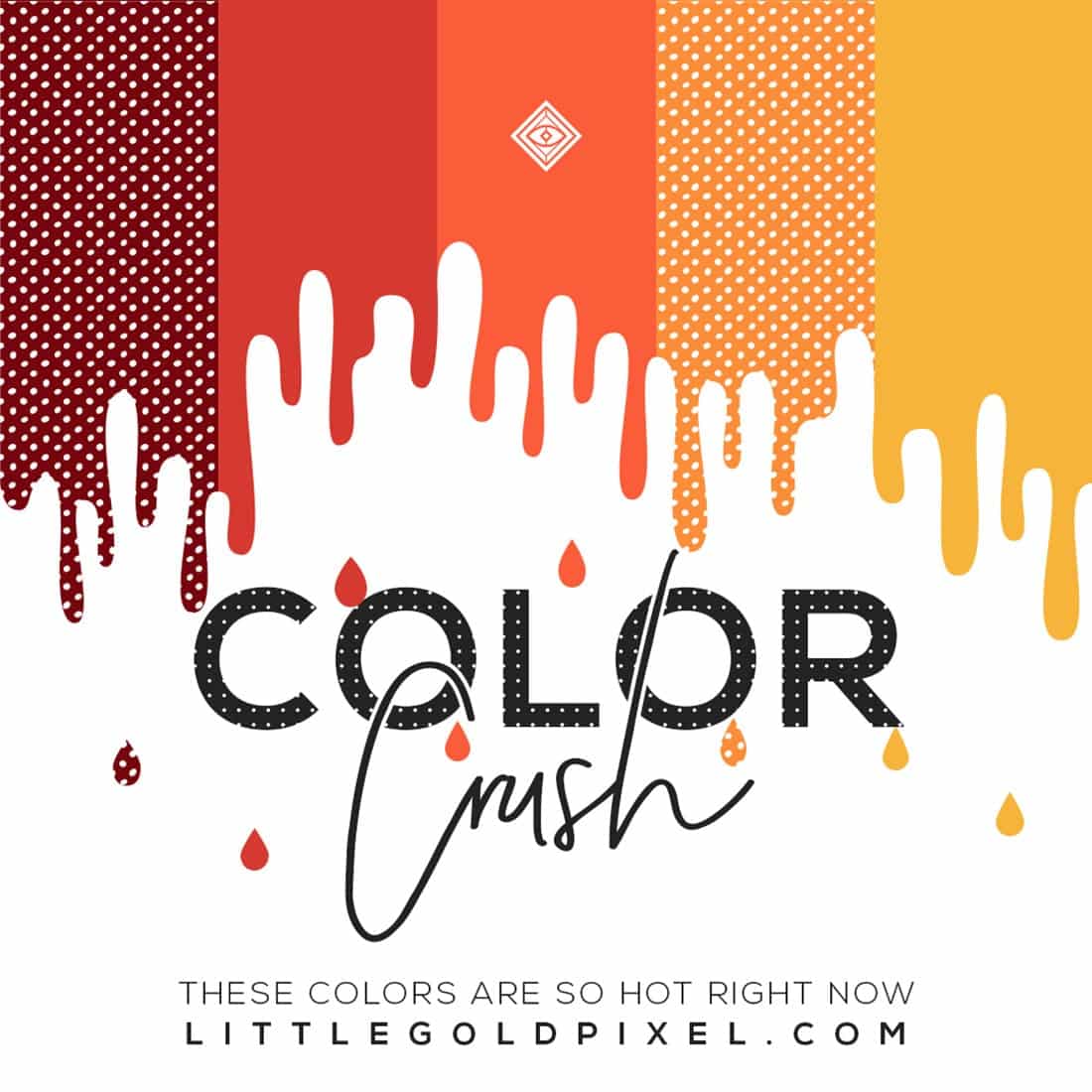 Welcome to Color Crush, where I identify the color palette I'm seeing everywhere this month and share a few examples. If you're a designer, you could find fresh color perspective on a project. If you're a shopper, you might find yourself noticing color trends when you're at your favorite store. Either way, it's eye candy.
This month: Summer Sunset Color Palette!
You know once the stores stock the school supply aisles, summertime is almost up. Didn't it just start?
Yes, yes it did. And it's still 100 degrees everywhere. But some jerk decided to start school the second week of August, and to that jerk I say what the ever-loving hell?
I guess it wouldn't be America if you didn't sweat in fall clothes the first month of school.
Don't let the SUUUUUUN go down on summer …
The base color is what I call Maroon Thrive. Haha, see what I did there? Anyway, this is that deep red that you see in summer sunsets.
This color seems to be having a moment in the fall clothing lines, taking me all the way back to 1993, the last time this color was everywhere, from lipstick to dresses. I would show you the photo of me dress for the fall formal dance, but I have a little bit of pride left.
The second and third colors play off each other. Let's call them Burnt Sienna and Neon Orange. They're the absolute prettiest colors in the sunset, in my humble opinion. They're also popping up in designs as summer transitions to fall.
I call the fourth color Orange Glow. During the sunset, it takes up the majority of the sky. And the fifth color is the sun, obviously, but I'll name it Colonel Mustard for our palette. The deeper the mustard, the better this fall.
Wanna see them in action?
Color Crush: Summer Sunset Color Palette
This is a hybrid summer-fall palette so I obviously had to come up with a swimsuit AND a chunky cardigan.
Shop these items via the links underneath the images.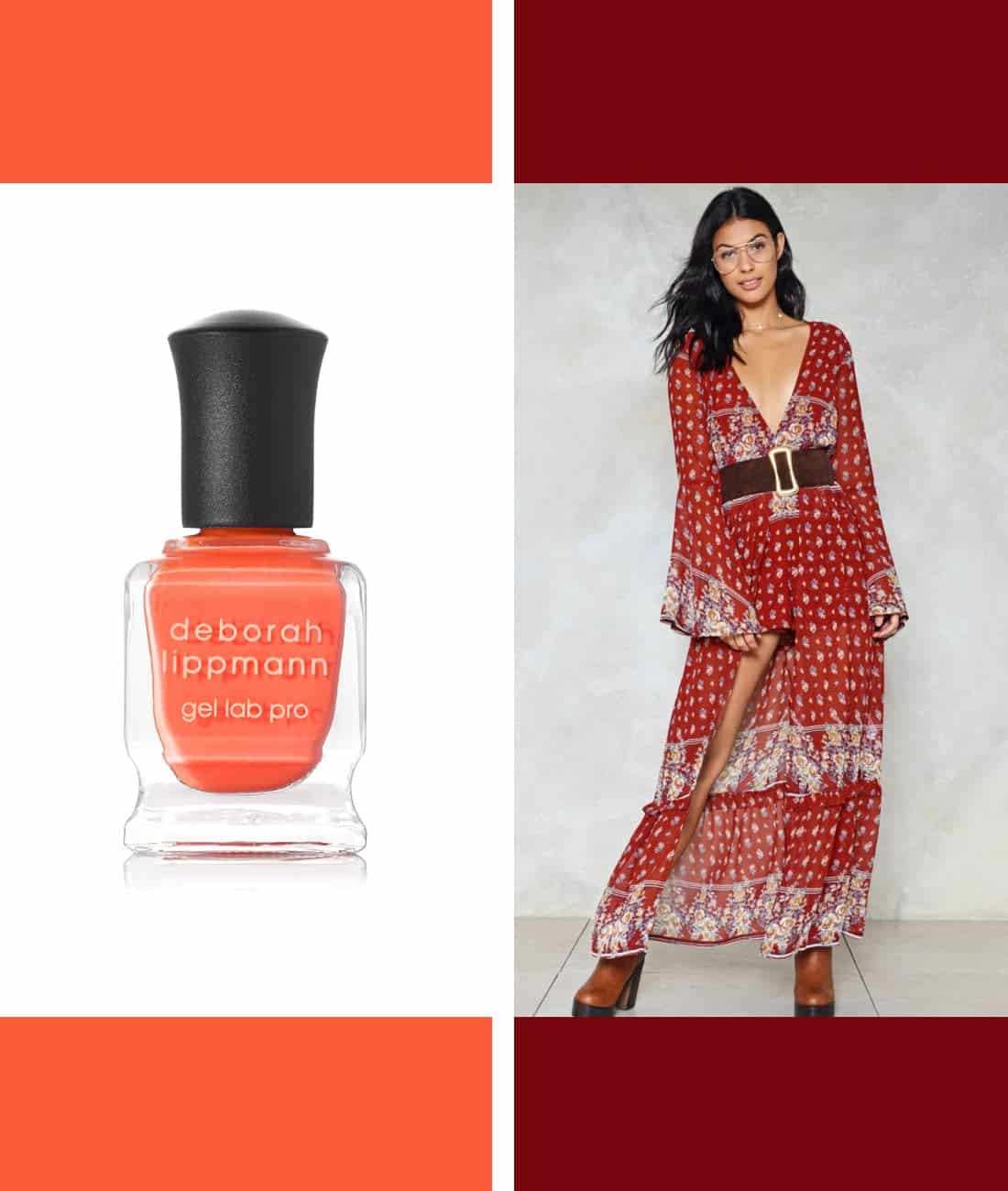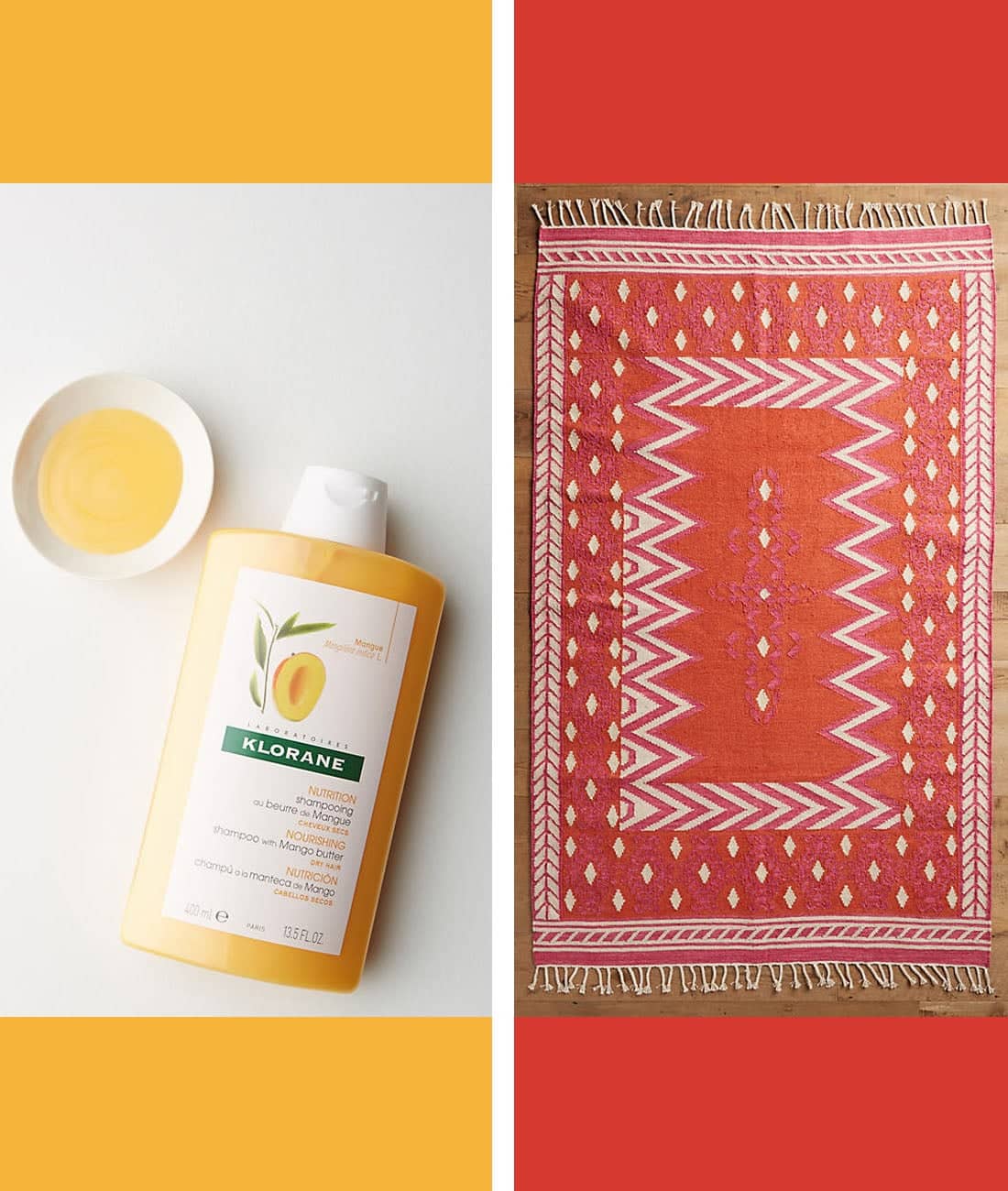 Mango Butter Shampoo • Anthropologie Rug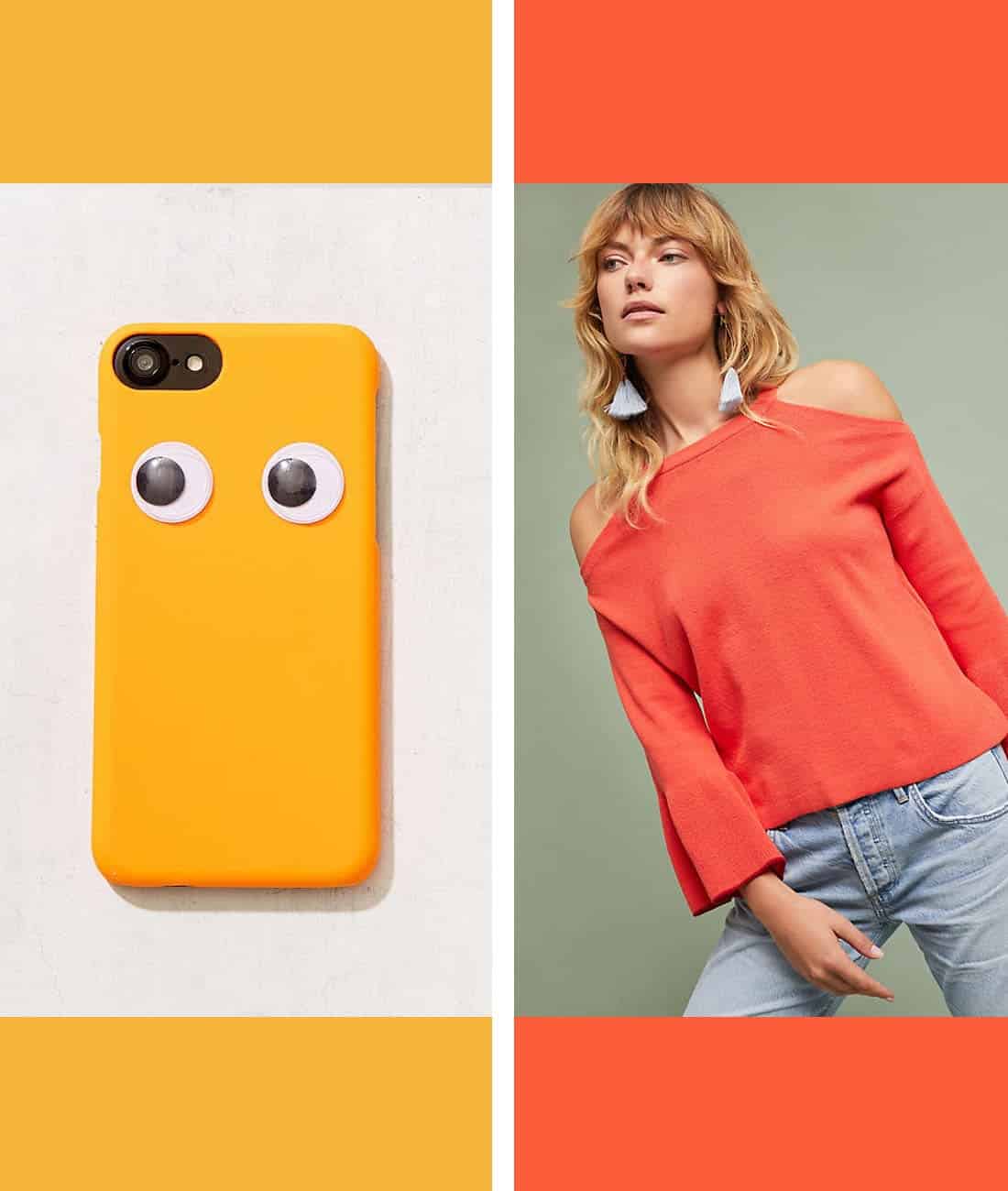 Mr Peeper Case • Leandre Open-Shoulder Top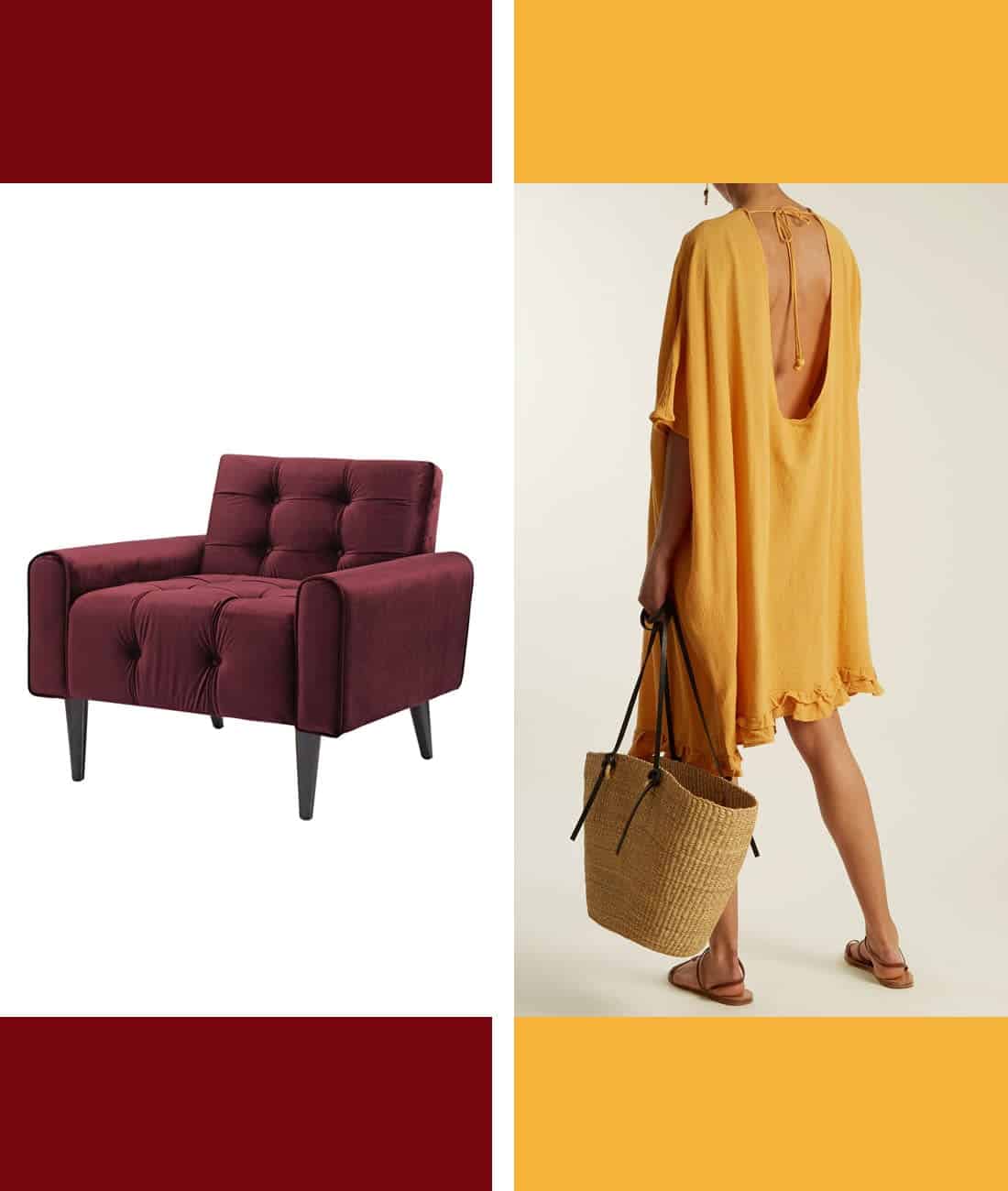 Delve Armchair • Open-Back Kaftan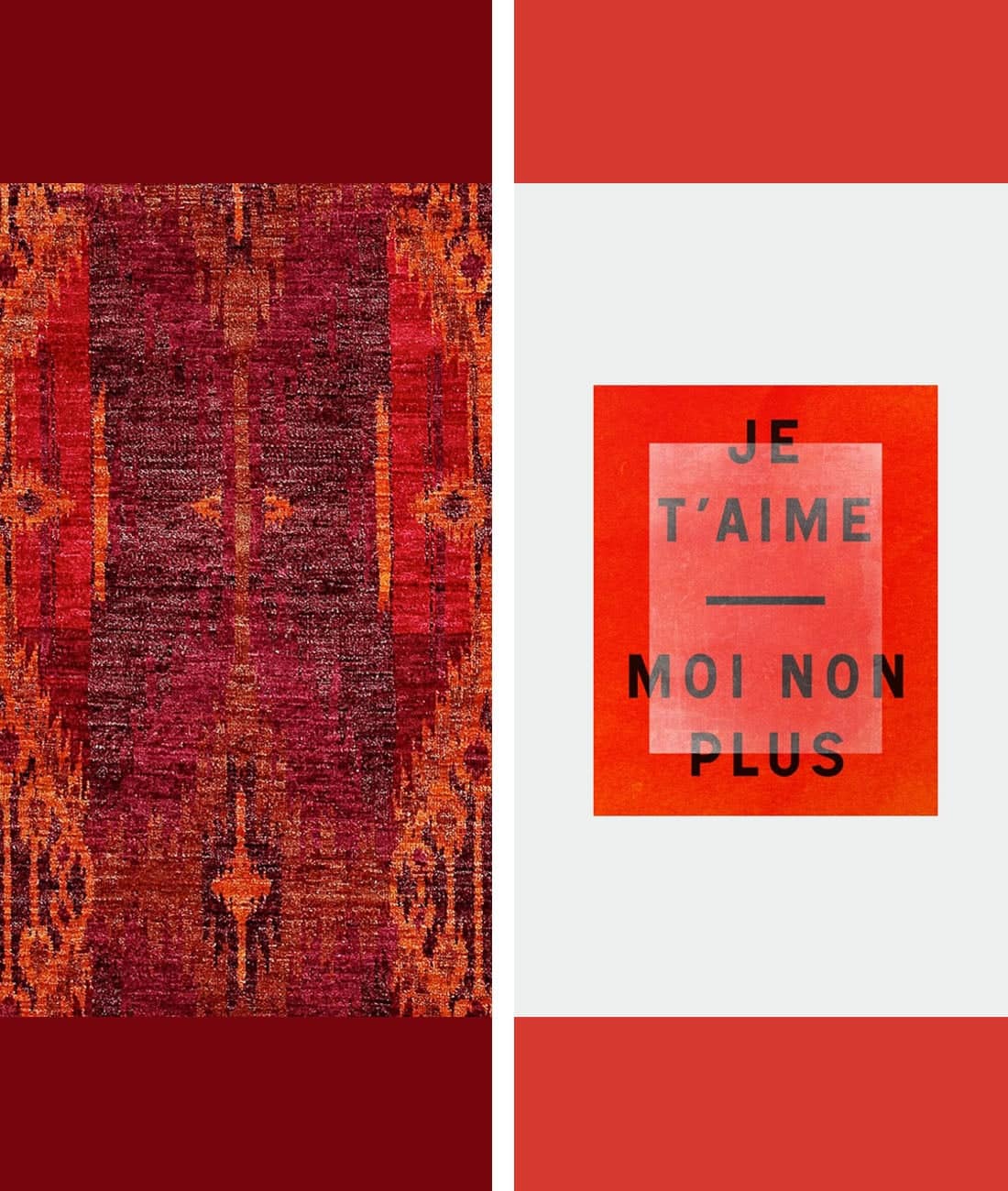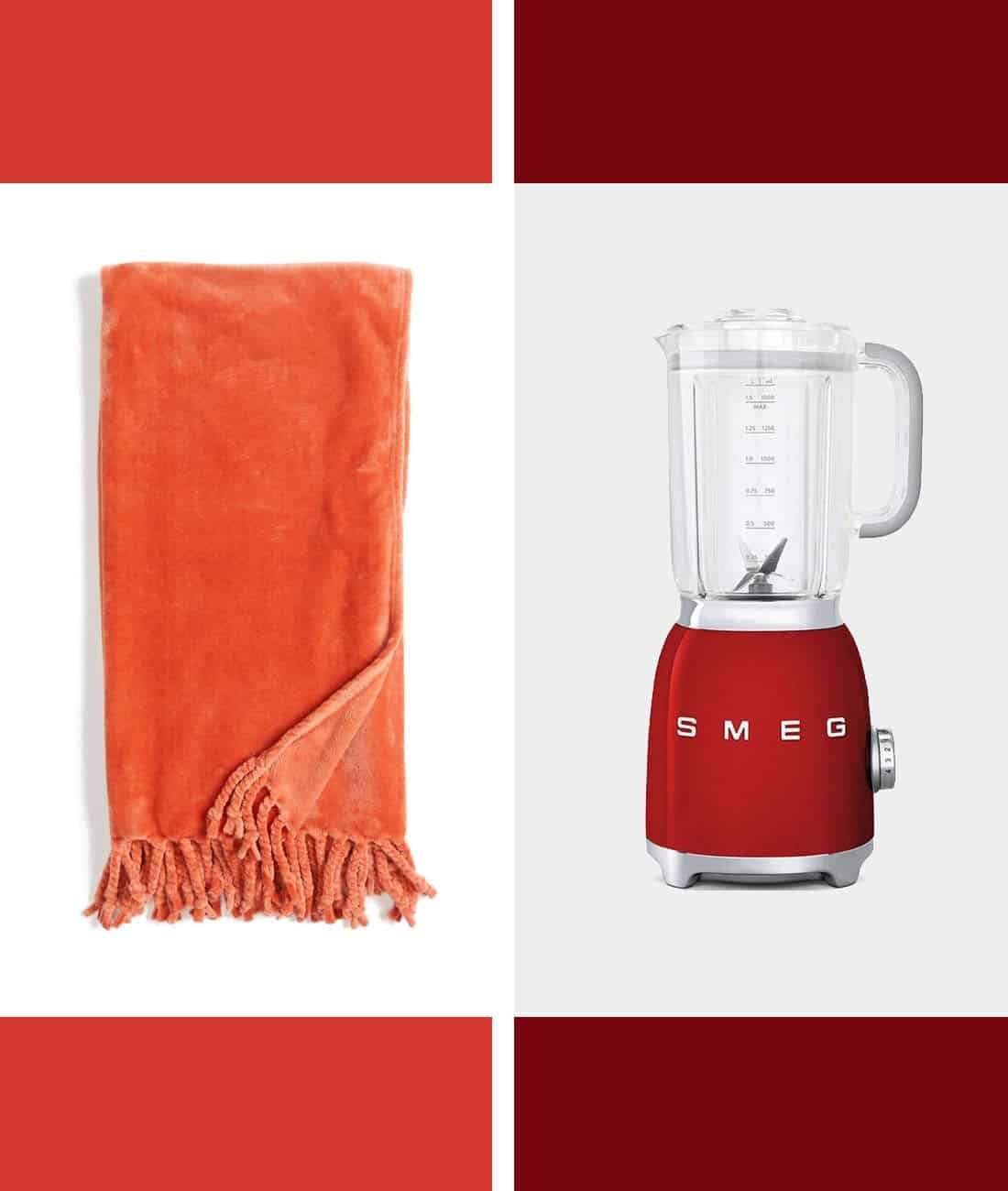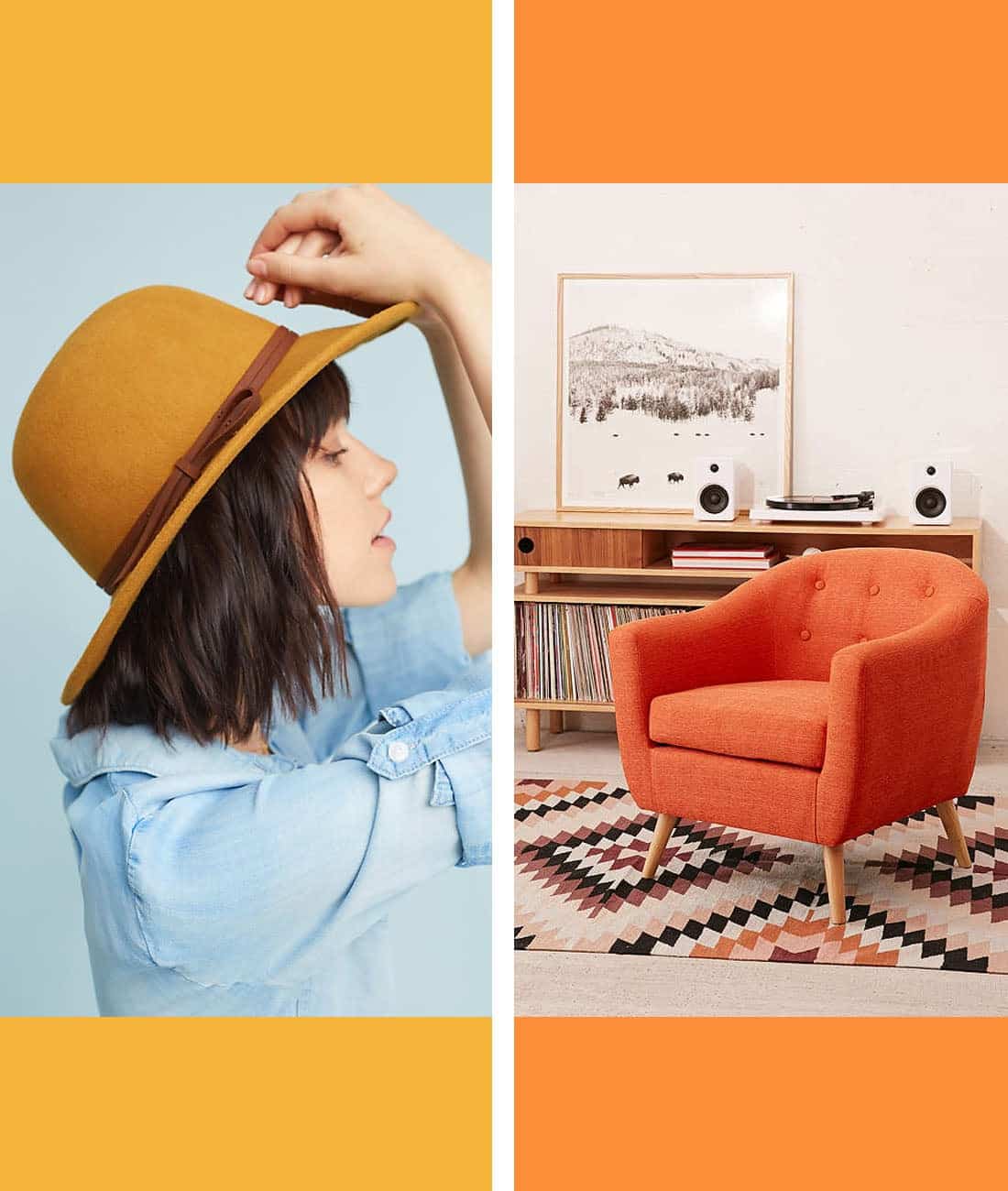 Angelina Floppy Hat • Rockwell Arm Chair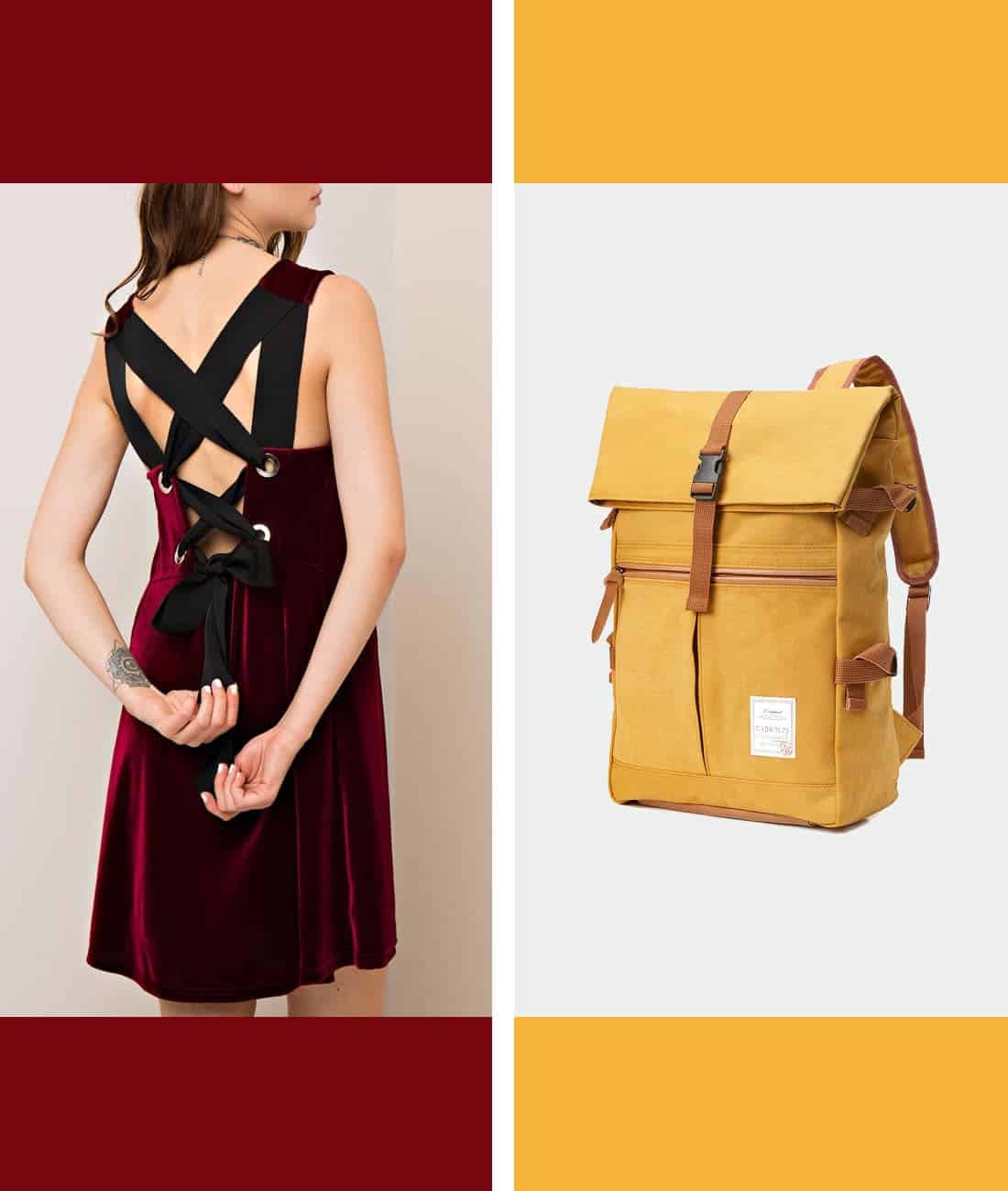 Alastair Velvet Dress • Backpack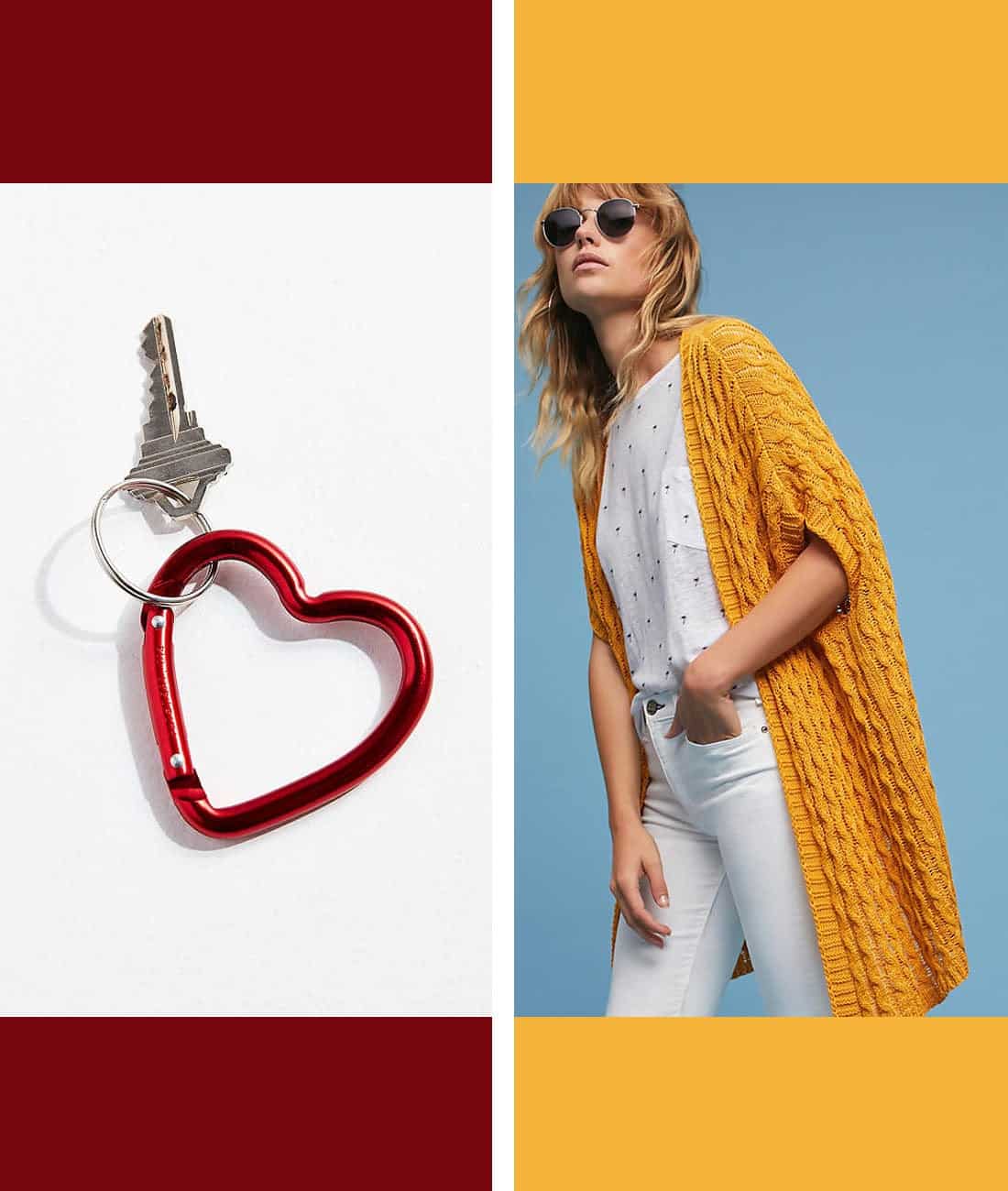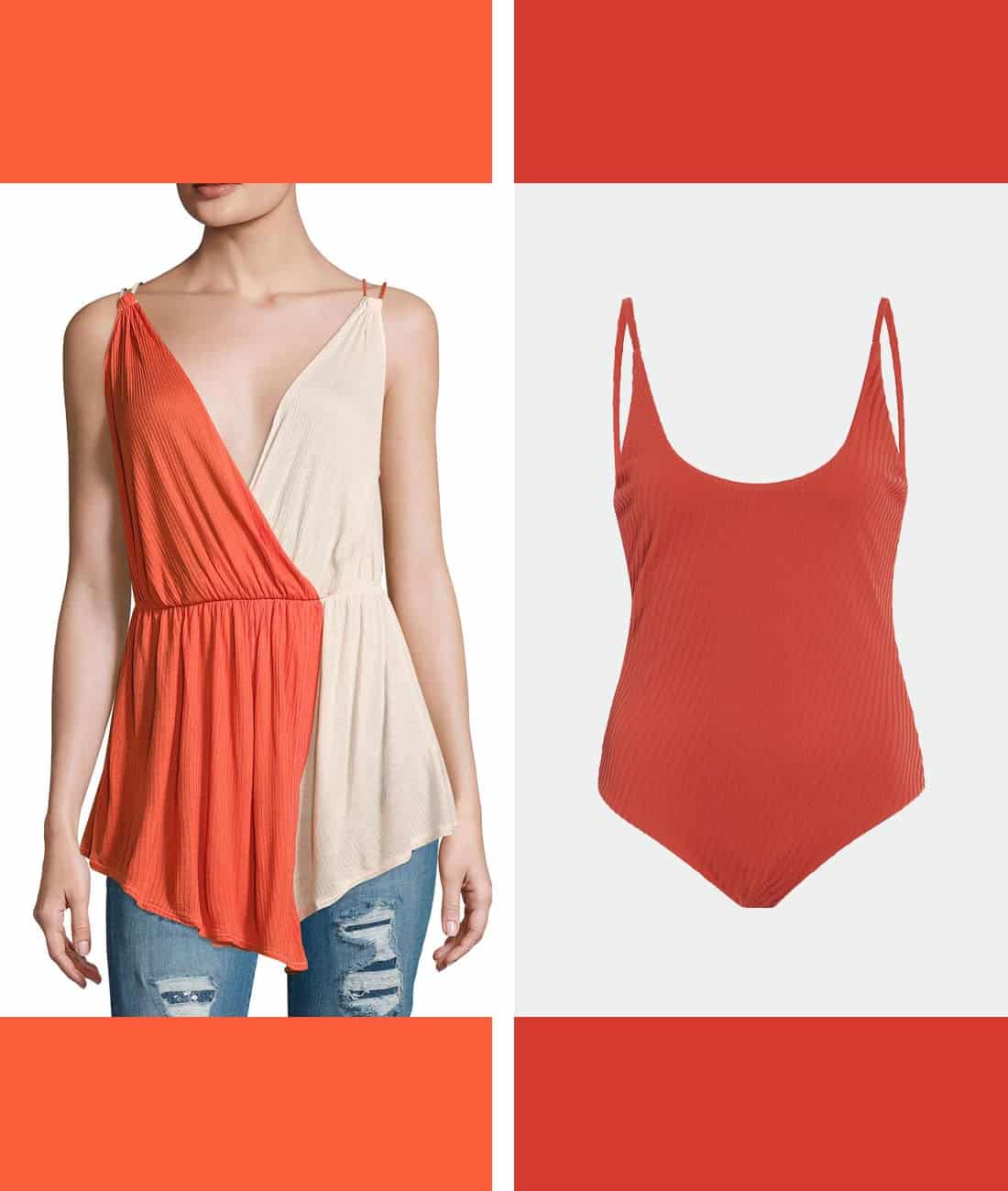 Shop the widget:
Which of these Summer Sunset Color Palette colors are your fave? Share in the comments!
Bookmark for later: