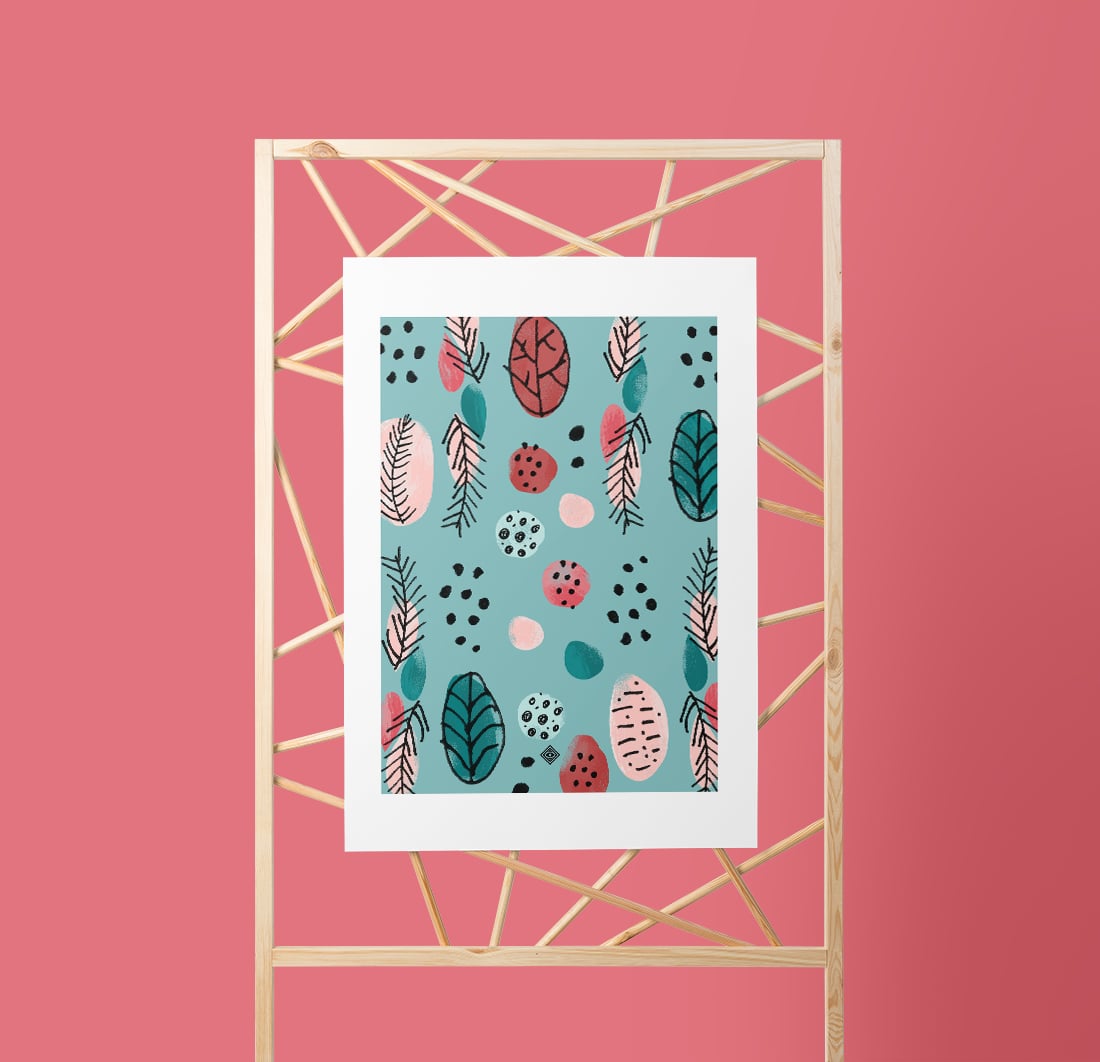 Freebie Fridays is a weekly feature on Little Gold Pixel in which I share a free printable or design resource — art printables, wallpapers, etc. — for you to download and enjoy.
Every week I set aside an hour to learn something new.
Sadly, this hour often gets shoved aside for other, more pressing work, and then turns into 10 minutes. The good news is that it's totally possible to learn something new in 10-minute increments, especially with Skillshare.
I highly recommend the class I took this week: Pattern Play (sign up via this link to get 2 free months!).
The instructor, Dylan, breaks down some techniques that I hadn't thought of before. That's one of the cool things about learning from fellow artists — everyone has their own unique workflow, and you can learn something new from everyone.
In my case, I learned a simpler way to import my sketch work into Photoshop without having to delete a ton of artifacts. I'm all for simple, friends.
Today's freebie is an example of some of the techniques I learned in the Pattern Play class. The entire class is 1 hours and 40 minutes, but it's broken down into chunks less than 15 minutes long. It's even shorter if you listen/watch at 1.5x speed like I do!
Mid-Century Illustration Art Printable
Art is a high-res 5×7. This free version is watermarked with the Little Gold Pixel logo.
It's for personal use only. No redistribution, selling, shady business or other mean stuff, mmkay.
Feel free to share on social media (tag me: @littlegoldpixel so I can see, too!). I just ask that you do not crop out my logo.
Tools used: Photoshop, Illustrator, Pattern Play on Skillshare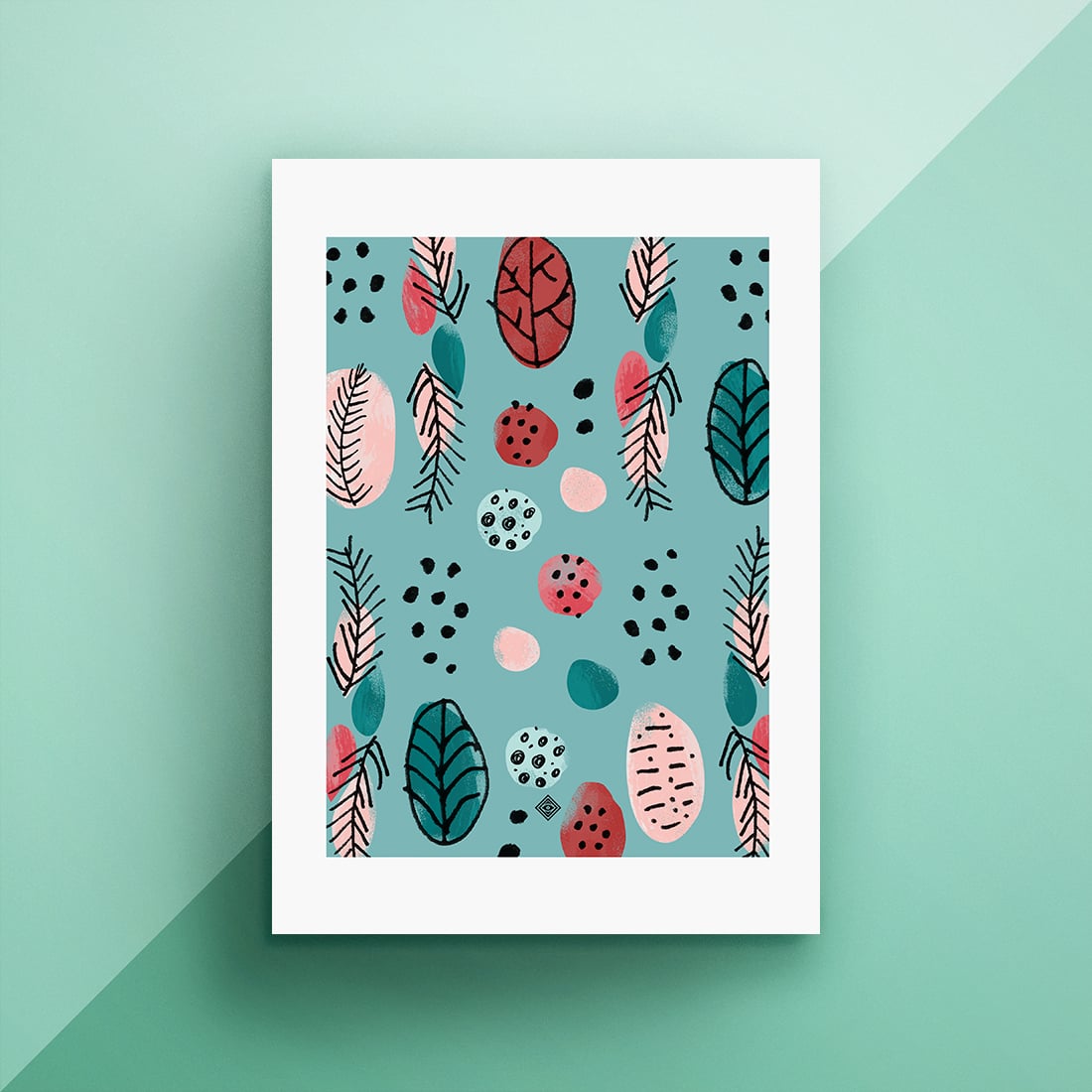 If you like this, you might like:
---
---

Pin the Free Deer Wall Art Printable for later: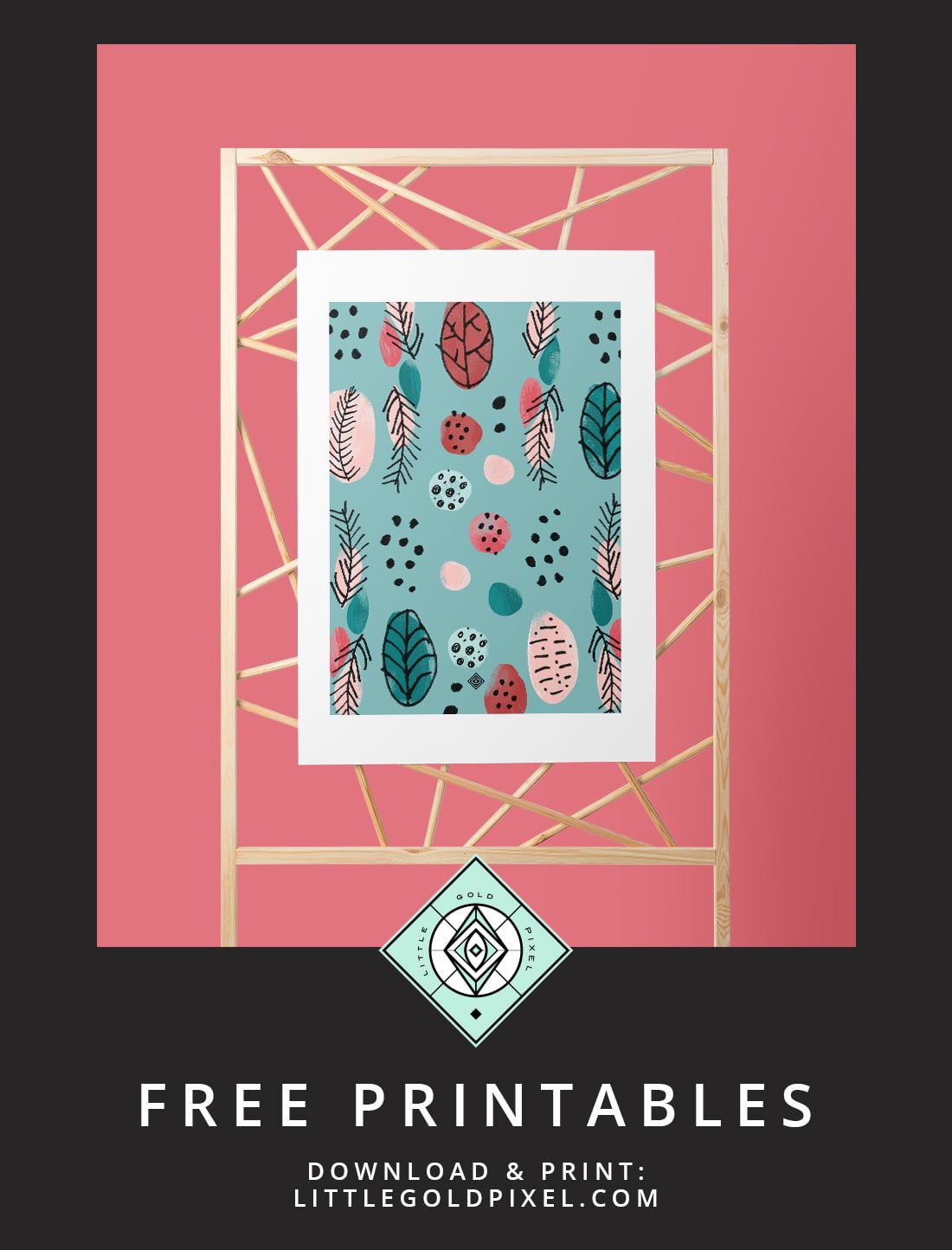 P.S. All the freebies are here.
---