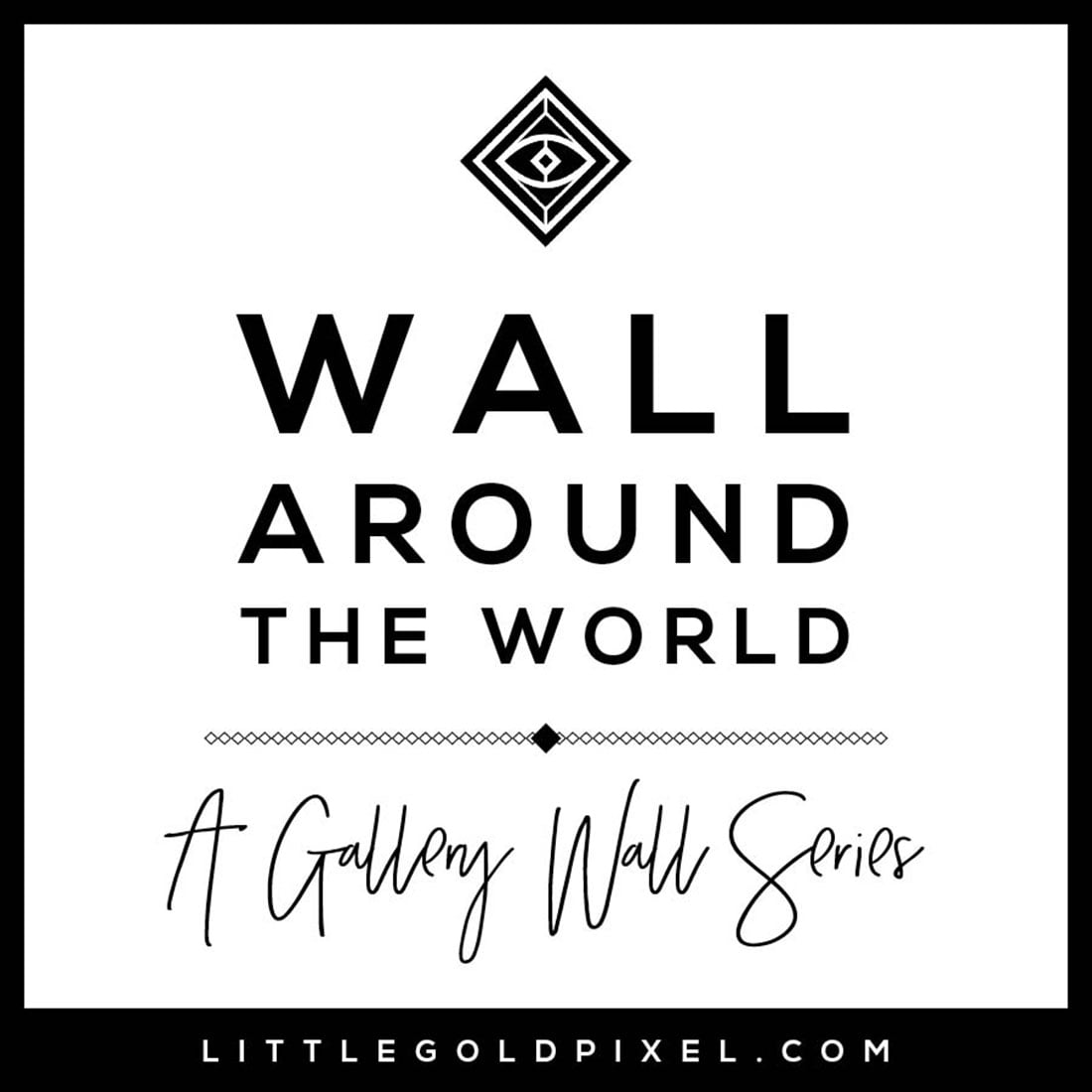 Welcome to the second installment of the Wall Around the World series, where we go inside the homes of some amazing gallery wall stylists and get the inside scoop on how they choose their art and decor. Check back every Tuesday for the latest virtual tour!
Today's wall comes from the UK, where Nicola Broughton lives in a small village north of Leeds with her husband and two boys.
Here, Nicola shares the secrets to her home style, including her affinity for dark, cozy spaces, and how she sources a lot of her decor and art for her maximalist gallery walls via Instagram.
On where she lives
I live in a small village just north of Leeds in West Yorkshire in the UK. The Village is on the edge of the Yorkshire Dales, so there is lots of scope for country walks with my children. Yet we are only a 15-minute train journey from the heart of a vibrant city.
Our home is a Victorian terrace set over three floors (there are actually 5 if you count the loft and basement), with 6 bedrooms and 2 bathrooms. It is at the centre of the village on a sweeping terrace that runs from the park at one end to a lovely local deli at the other. The local school is 5 minutes' walk and so we are really ideally placed for the family. This was one of the reasons we chose this home.
We've lived in this house for 13 years, and it has enough space that we've never felt the need to move.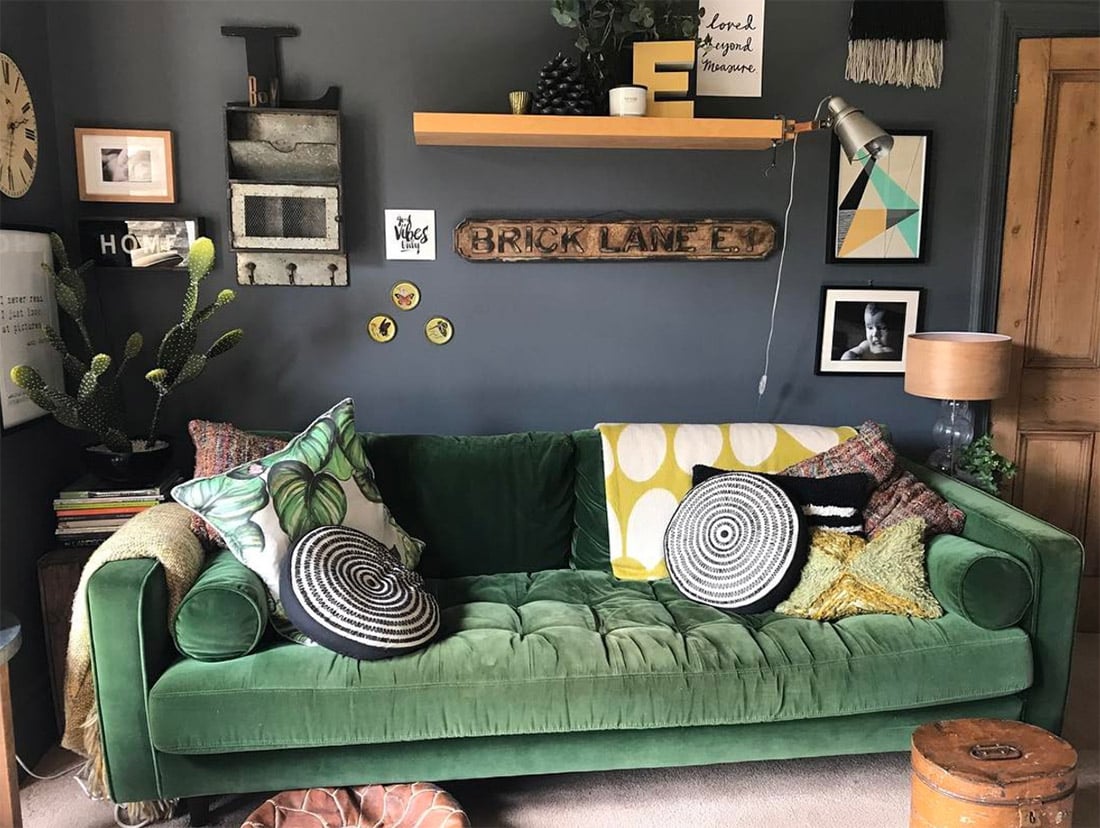 That said, we'd like a bigger garden (we have a small back garden typical of these style houses), but this is countered by having a park two doors away.
We'd like additional downstairs space, another living room for the kids to use.
Our home is quite "top heavy" with lots of bedrooms and bathrooms but smaller downstairs in the main living areas, but then now the kids have gotten older and we have less plastic bulky toys, this need has gone away somewhat.
The best bit about this home is its character. We felt it the minute we came to view the house, seeing the light streaming through the stained-glass windows.
We have high ceilings and original floorboards and fireplaces, and the rooms are all a very good size.
Fantasy house guest: I'd love to invite Ellen Degeneres around for drinks. Not only is she incredibly funny, but her house has been featured many times and I love that she has a passion for interiors, similarly for Brad Pitt.
On her maximalist style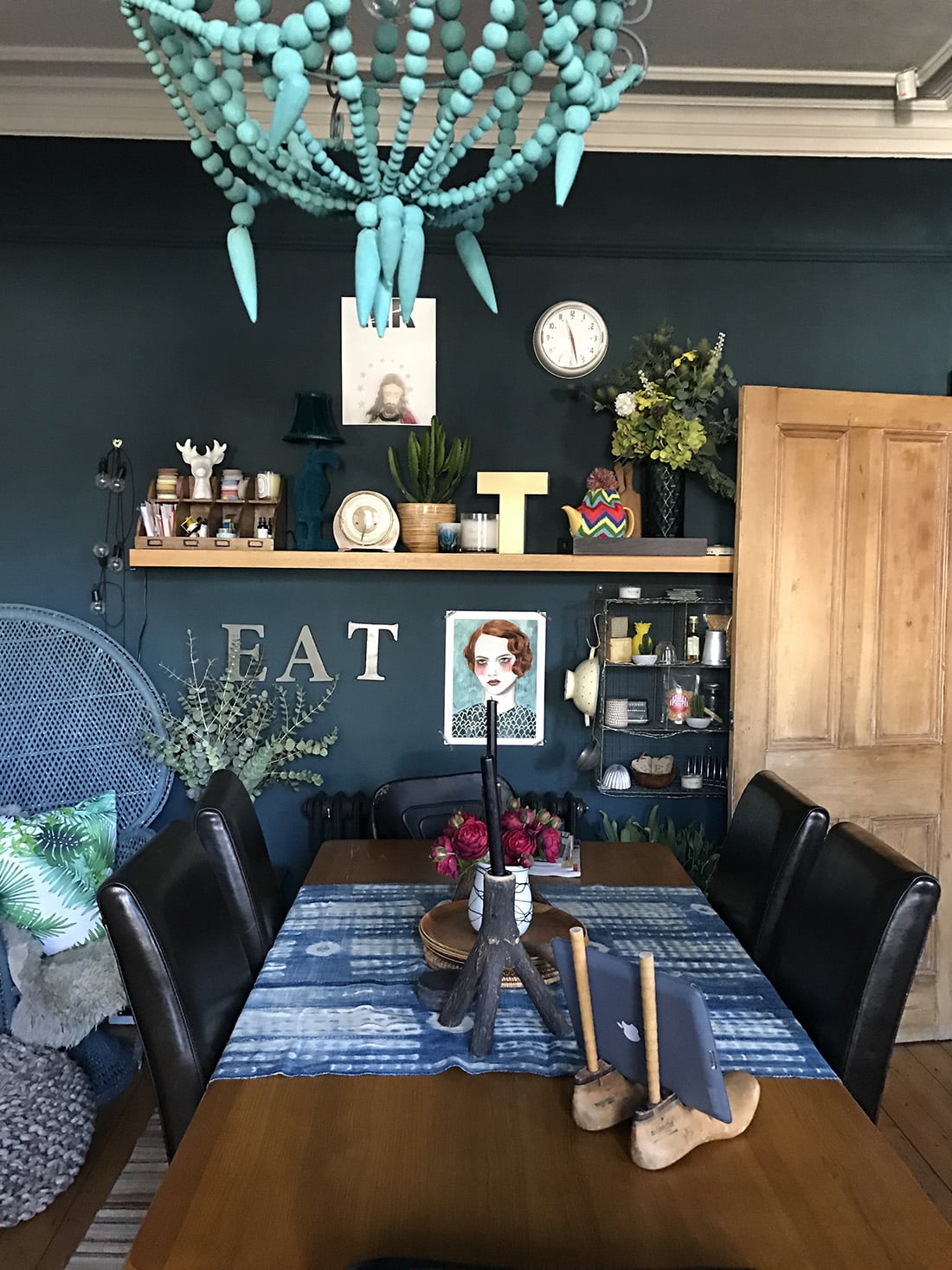 Dark, eclectic, boho, maximalist.
In other words, I like stuff!
I haven't always gravitated to this style. My home was originally painted in bright, light colours, always with an eye to selling the house.
But I've gotten bolder in my choices once we realized that we were not about to move anytime soon.
On making decor decisions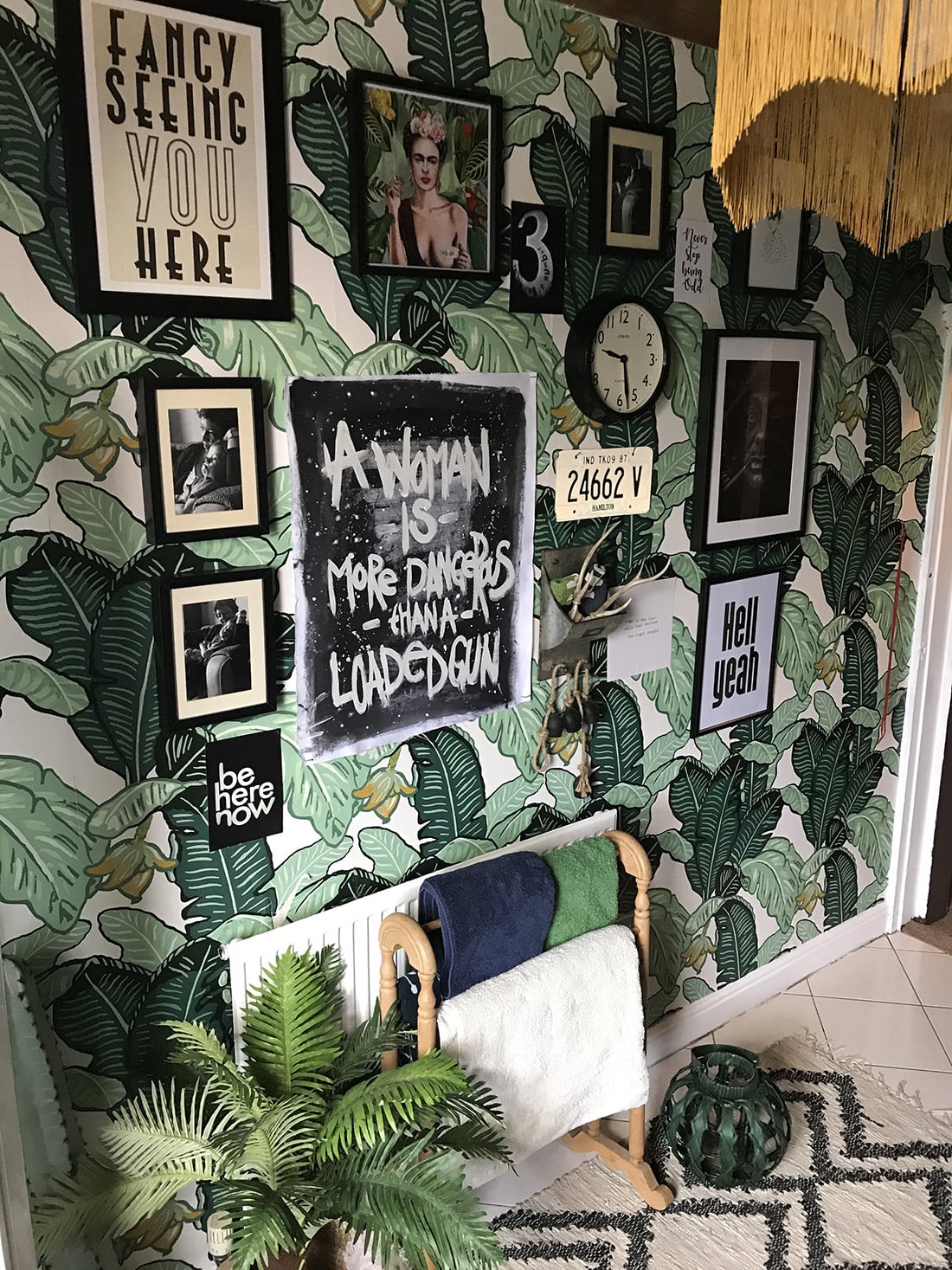 Inspired by Abigail Ahern, I've gone darker, loving the way it makes the rooms cosy, and I've long since been a collector of thrifted items.
Favorite shops: Abigail Ahern, Rockett St George, Rose & Grey, Made. But I source a huge amount from independents on Instagram.
Finding inspiration: I am constantly inspired by a whole host of people on Instagram: @cowboykate_, @artynads, @jazzierere, @liz_kamarul, @fleamarketfab. I love a mix of styles and so look to a variety of sources for my inspiration.
On the gallery wall process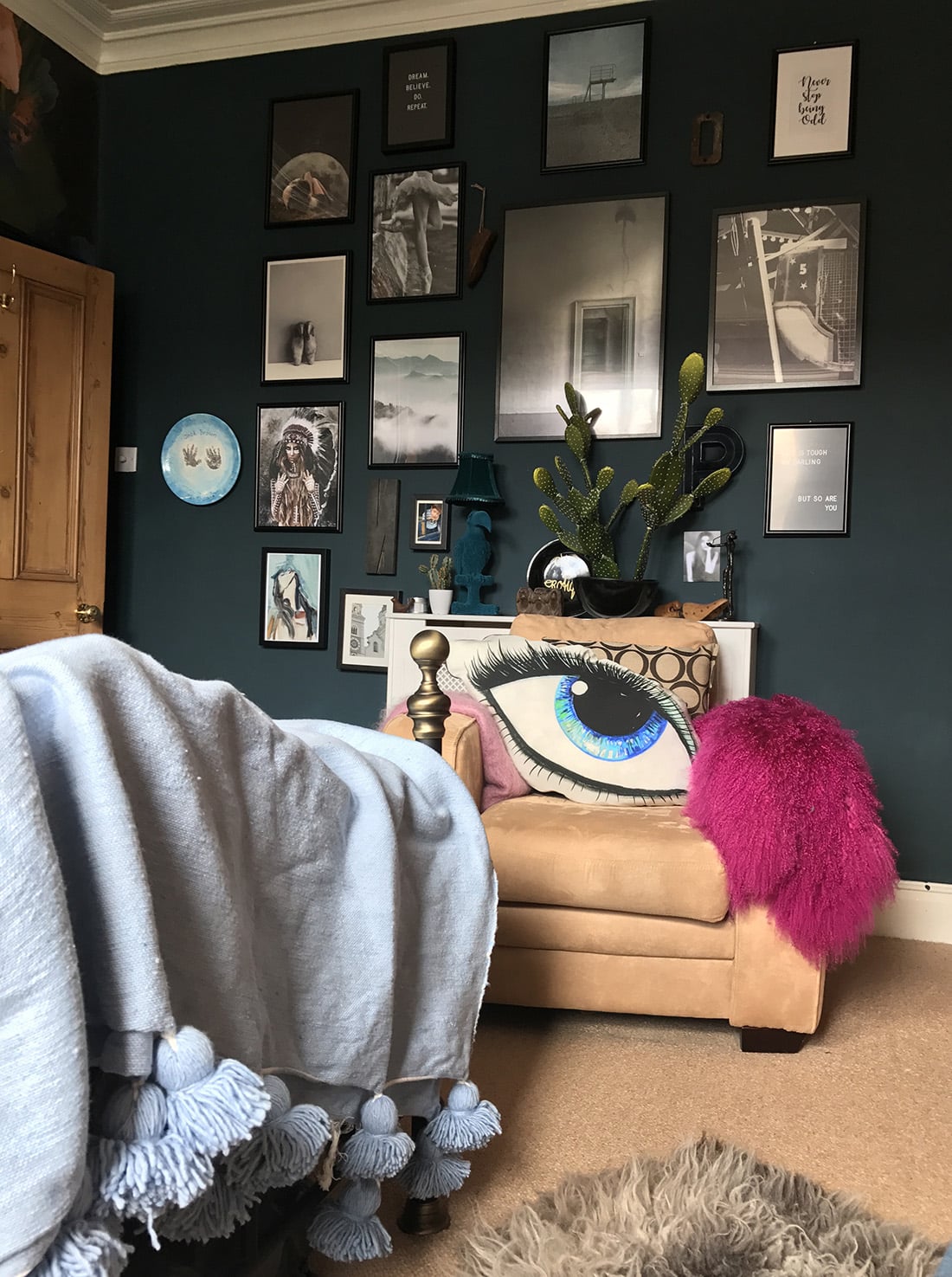 I am constantly changing my gallery walls as I find new art to feature.
I also get sent a lot of art to feature in my home, so I revolve pictures when I get bored.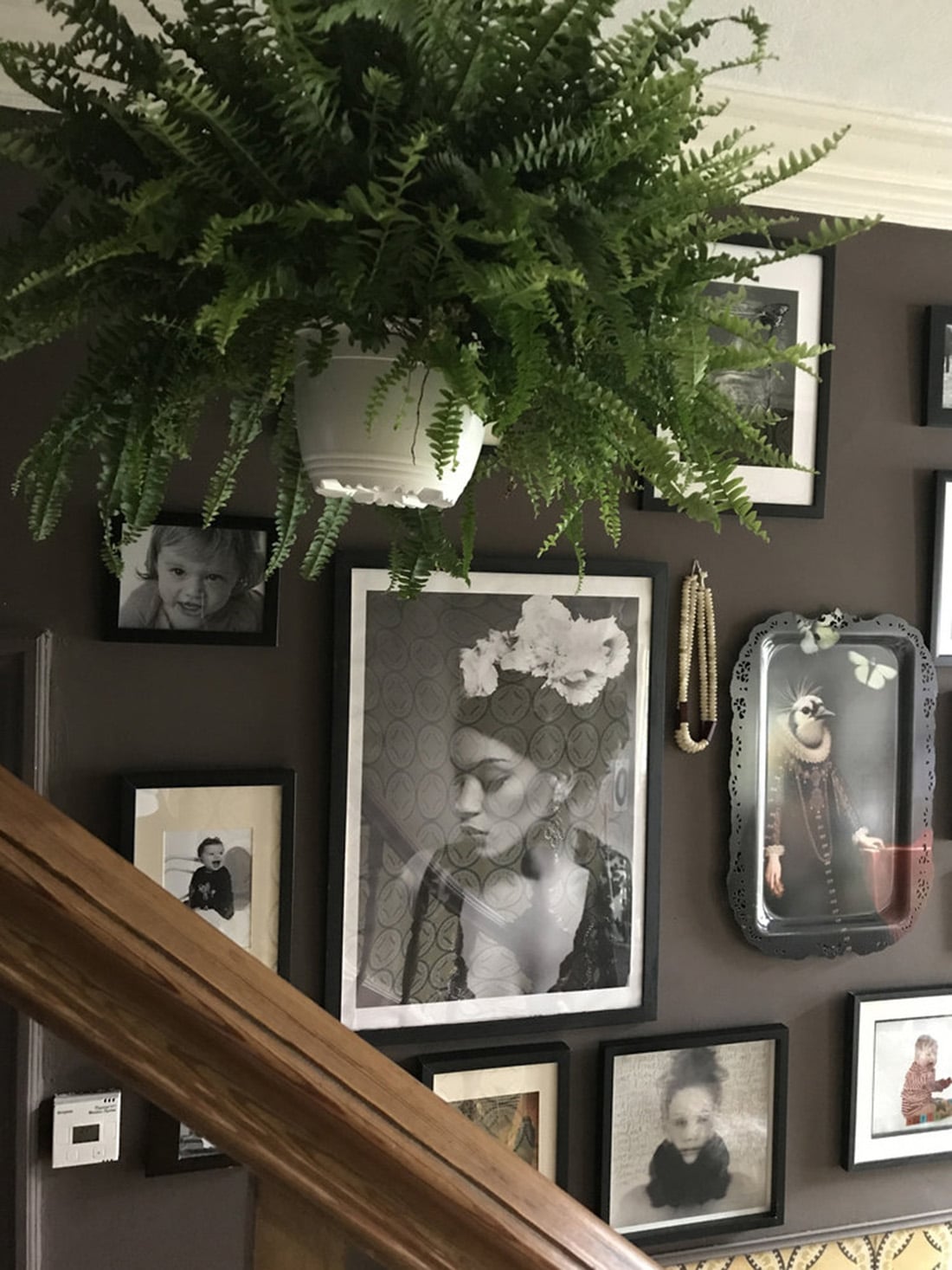 I like to have a mix of old and new art if I can, but the wall comes together entirely by eye. There is no planning; I have to work visually, so I just put the first few pictures up and then try other around them.
Gallery wall advice: If I have any tips, it is to start with a large picture in the center and then place one or two around it. The rest fit in like a jigsaw.
On her favorite wall art pieces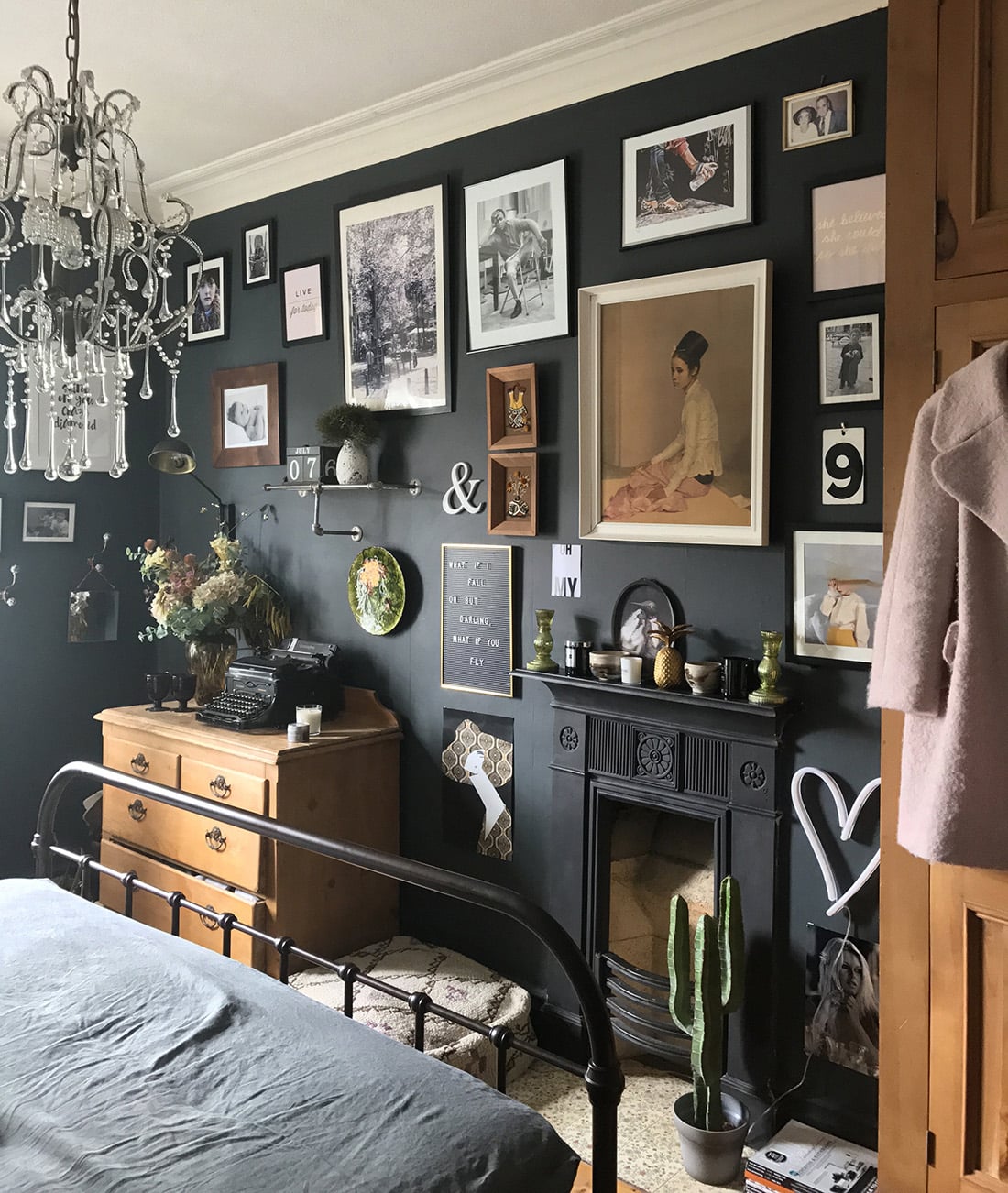 Gerald Kelly find: I love my Gerald Kelly picture in my main bedroom gallery wall, which I stumbled across on ebay. The rich brown and pink colours and the white frame work really well against the dark, almost black wall.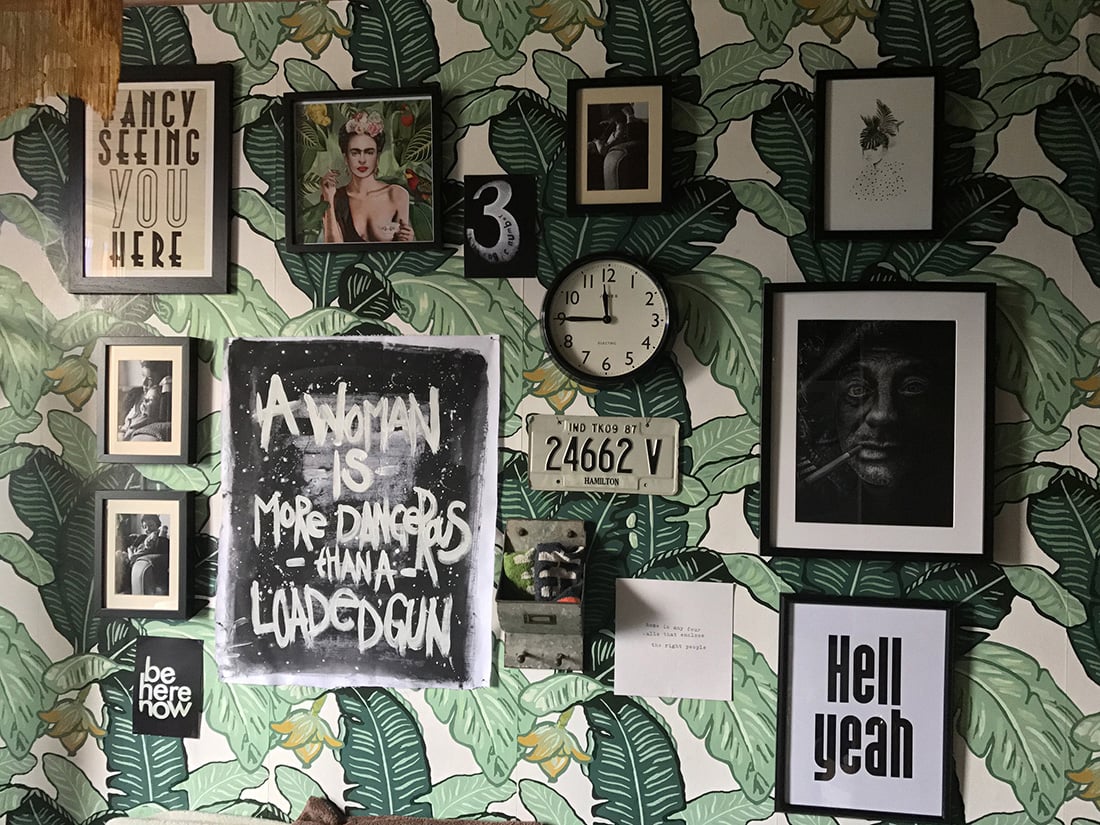 A dangerous woman: I love my "a woman is more dangerous than a loaded gun" canvas in the bathroom, which I sourced from @houseoffiv on Instagram. She creates the most incredible plates and art, cool and challenging!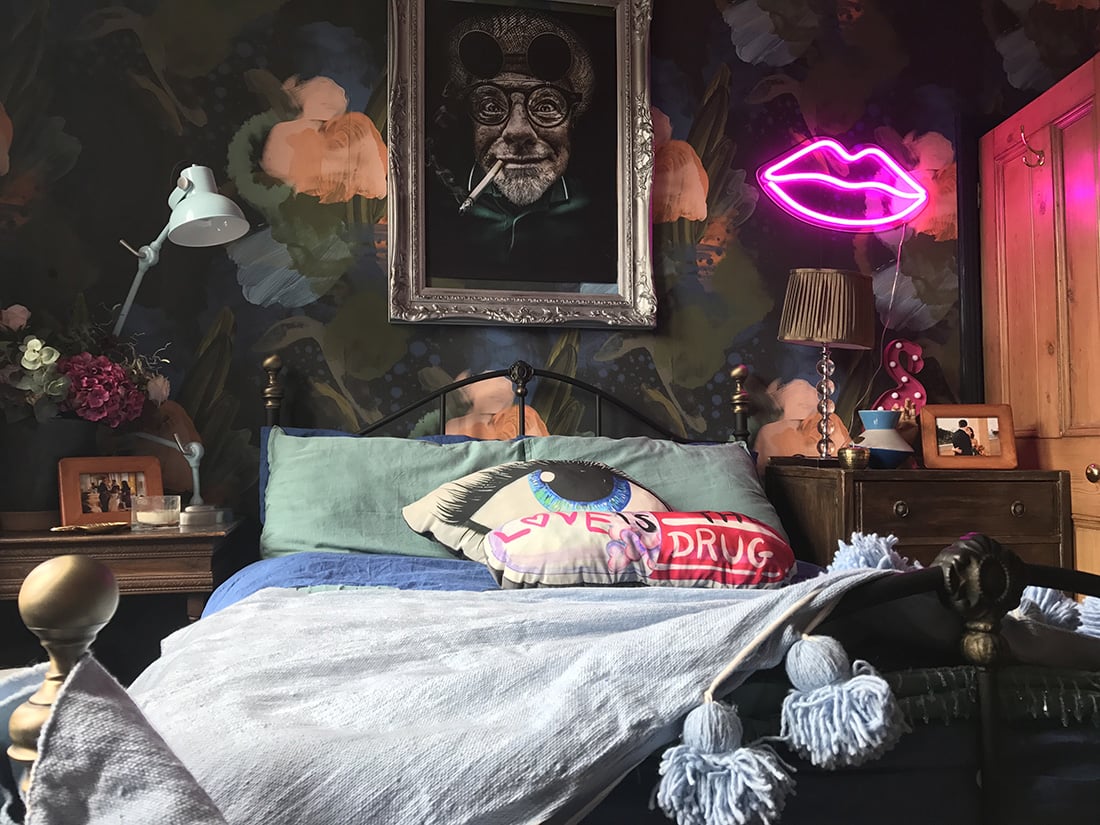 An eye for photography: And I love the photography by Pati Robins. She has the most amazing eye for capturing people, see in the large photo in my guest bedroom, behind the bed.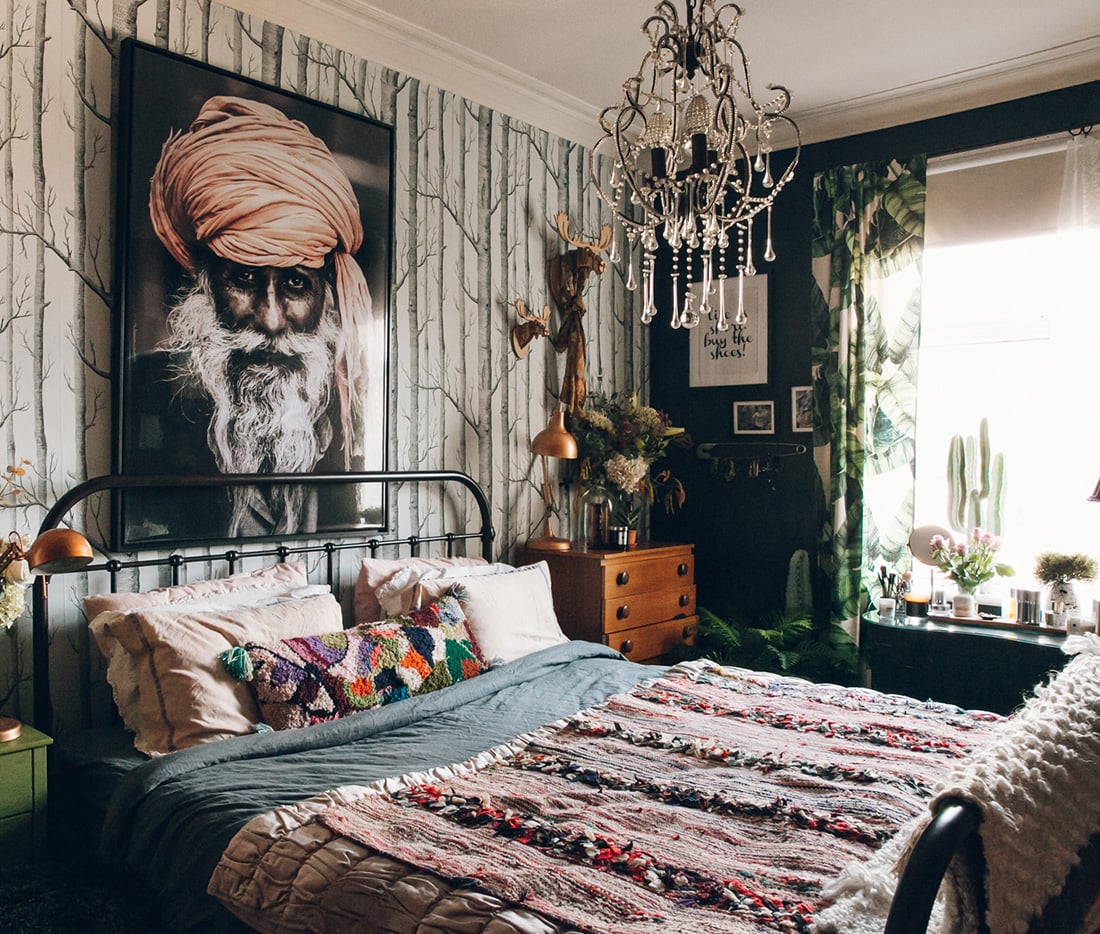 The focal point: The main picture behind the bed in the main bedroom is another favorite of mine. It's huge, a real focal point which draws you in. I got this from Hilary & Flo. Other artists I love include @georgiestclair and @tipperleyhill.
---
Nicola blogs at The Girl With the Green Sofa, where she writes about her home and how she created it, and the independent creatives and homes that inspire her. You can also find her on Instagram daily: @the_girl_with_the_green_sofa.
---
P.S. Read previous Wall Around the World posts.
Bookmark Maximalist Gallery Walls for later: