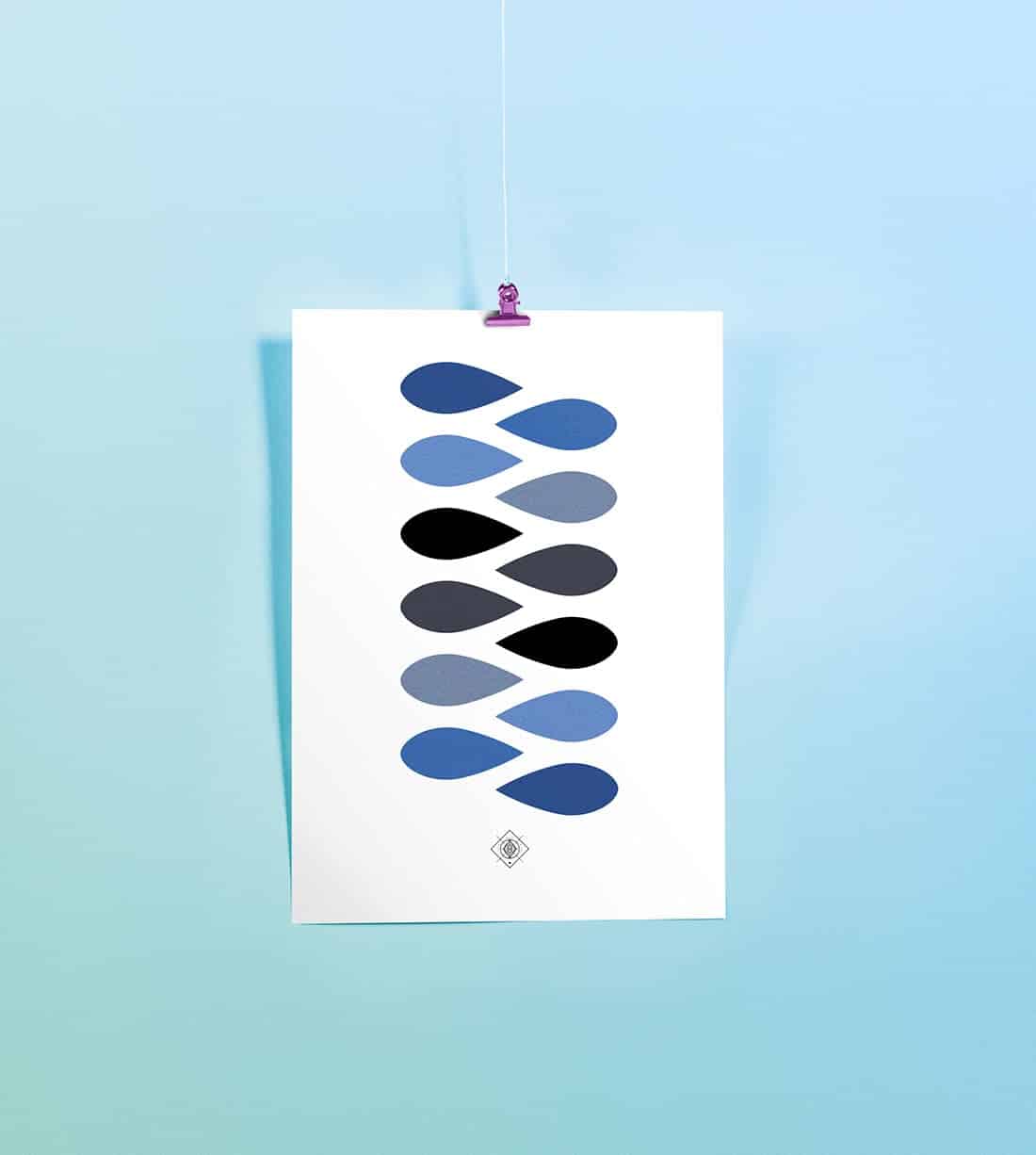 Freebie Fridays is a weekly feature on Little Gold Pixel in which I share a free printable or design resource — art printables, wallpapers, etc. — for you to download and enjoy.
I've been meaning to make one of these midcentury teardrop printables for a long time now.
They are so simple and pleasing to the eye, yet can be customized any number of ways using colors.
I knew it wouldn't take long for me to do. But still I kept putting it off. It's on the first page of my printable sketchbook (which is inches deep with printable ideas I haven't made yet), so when I say long time, I mean years.
You're probably wondering: Why were you putting it off?
I put it off because I saw other artists make them, too, so I wrote it off as an unoriginal concept.
But I'm still drawn to them, and I wanted to create my version, so I thought it would be worth it if I could show you a simple way to draw your very own color palette straight from a photo.
Watch the process video below to see what I mean:
Midcentury Teardrops Free Printable
Art is a high-res 8.5×11. This free version is watermarked with the Little Gold Pixel logo. It's for personal use only. No redistribution, selling, shady business or other mean stuff, mmkay.
Tools used: Adobe Illustrator, Adobe Premiere Pro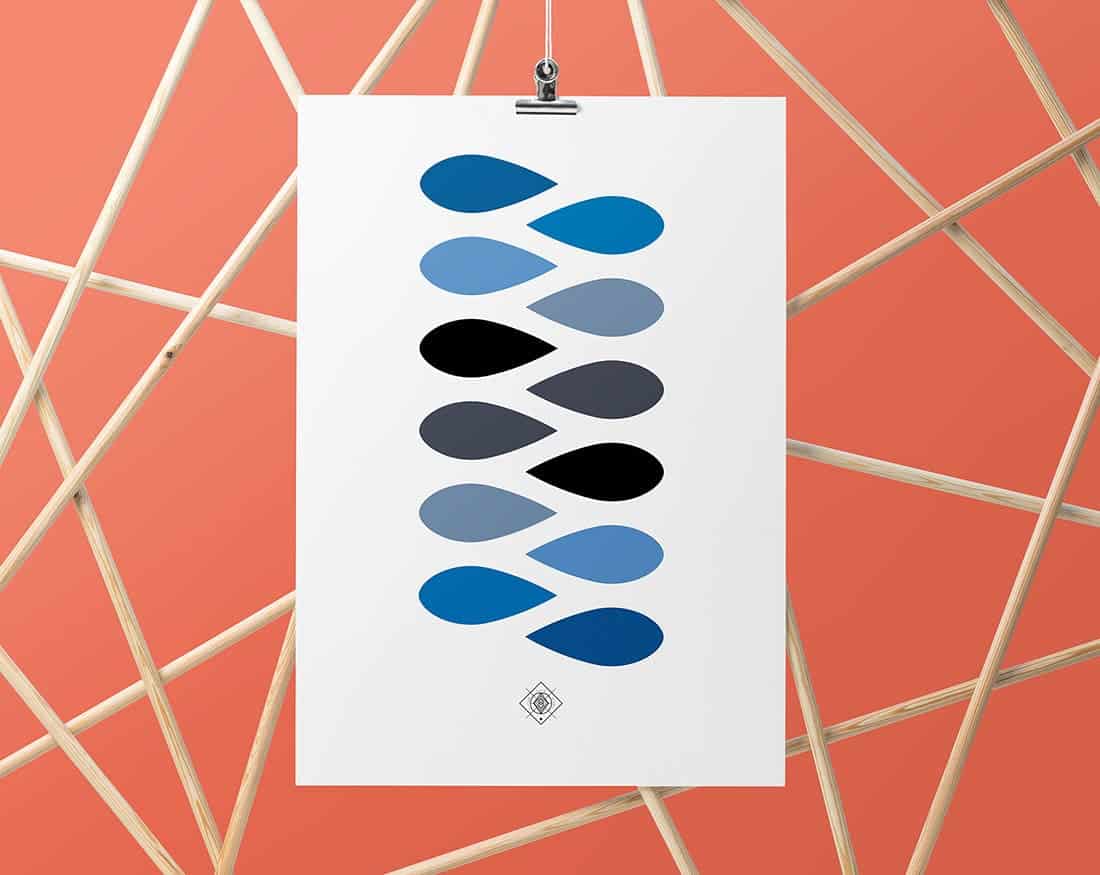 Midcentury Teardrops Printable: Premium Version
This watermark-free, high-resolution printable comes in six different sizes/dimensions (up to poster size!) for one low price.
If you like this, you might like:

Bookmark for later: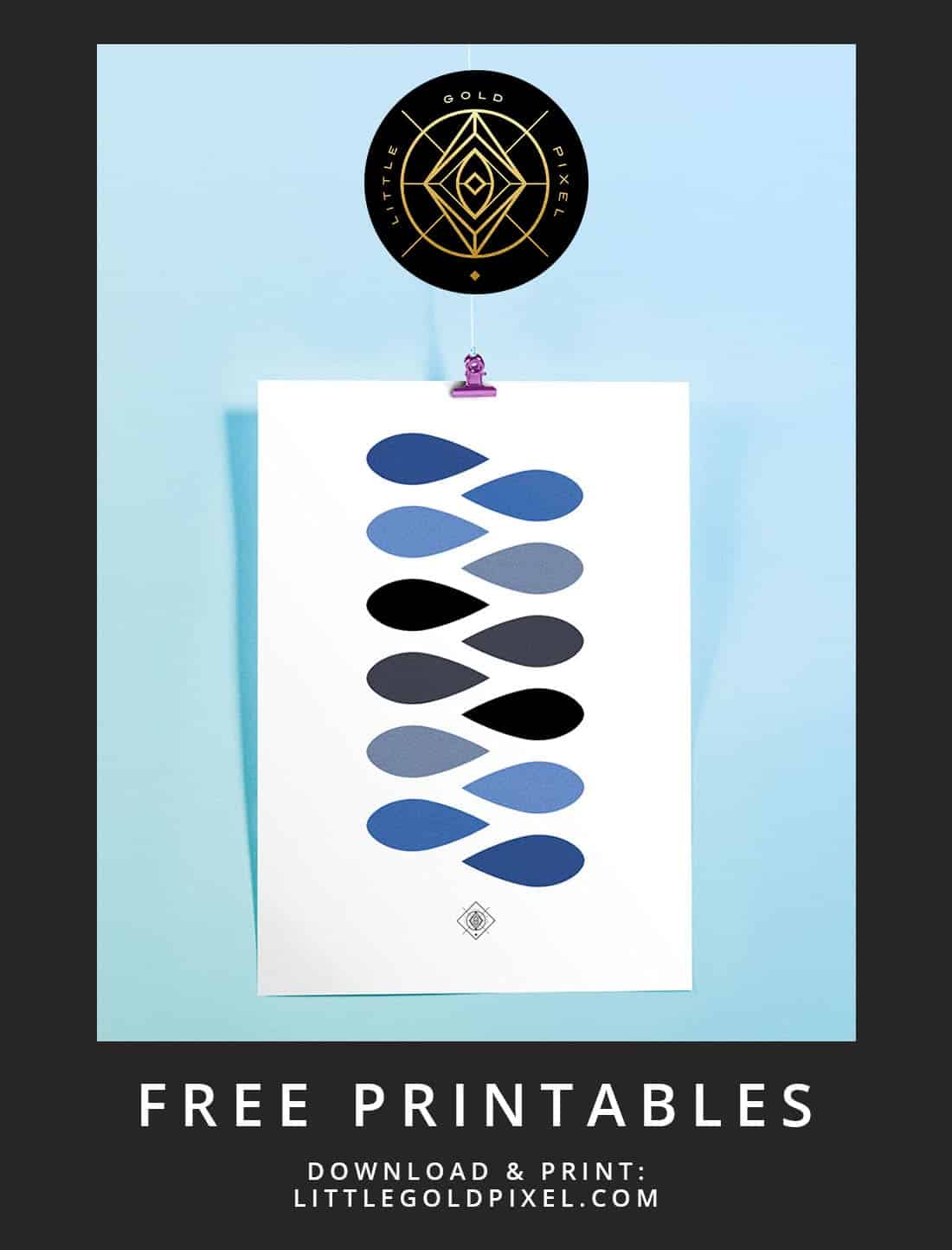 P.S. All the freebies are here.