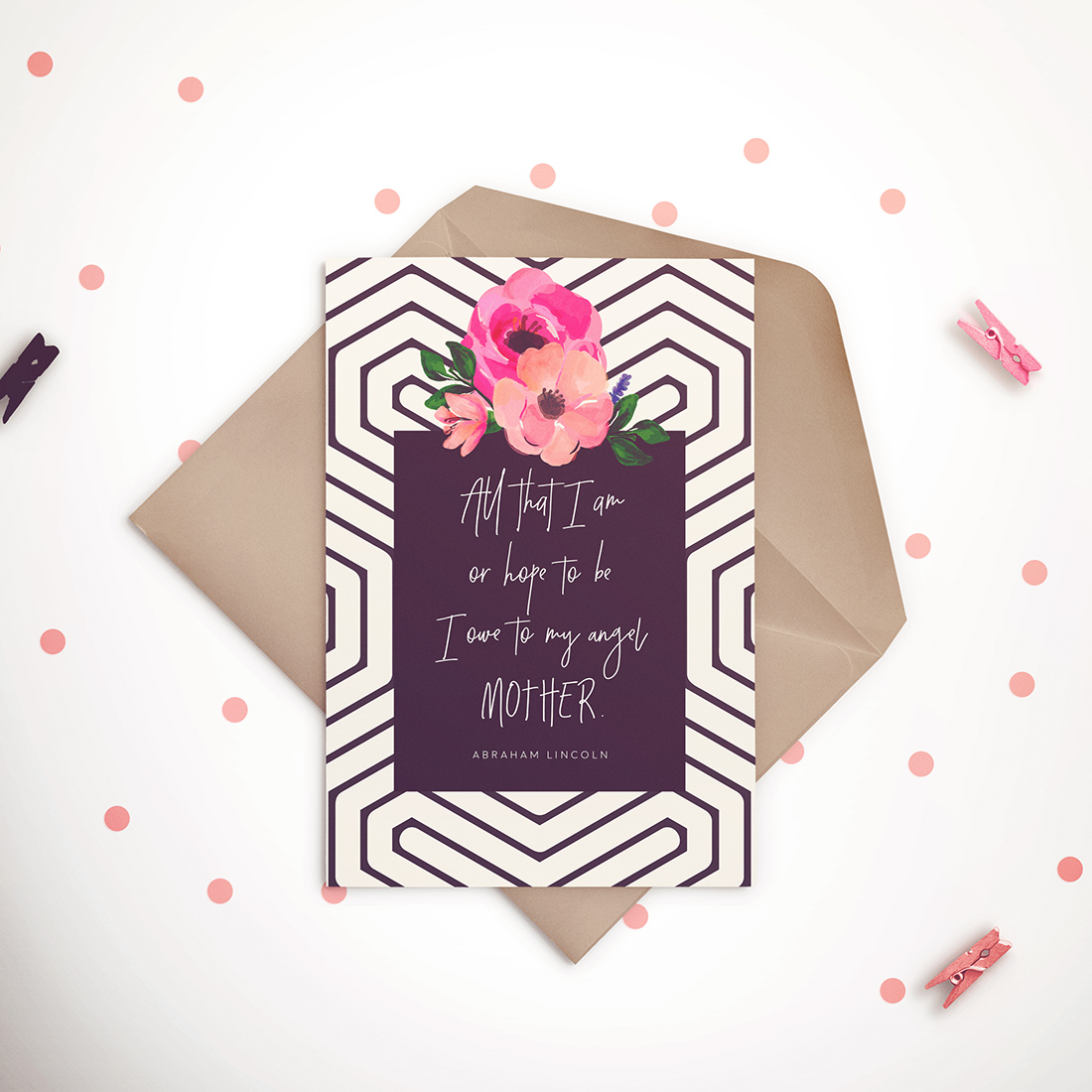 Free Mother's Day Card Lincoln Quote
Printable is 5×7 high-res PDF. Could be printed out on cardstock to create a beautiful card for your angel of a mother. For personal use only. Play nice!
Download
---
Happy Mother's Day, all my mama friends.
I came across this quote by Abraham Lincoln, who lost his mom at the age of 9, and it hit me like a ton of bricks that it has been almost eight years since I last saw my own mom, hugged her and felt the warmth of her love.
A lot has changed in those years, and I know that I often think about what she would think of my news/accomplishments/life events. Every action I take I think about her and how she would handle it, what kind of advice she would give me. Sometimes I see glimpses of her in my own daughter. Most times I see giant chunks of her personality in myself.
---
P.S. Also: You Are So Loved