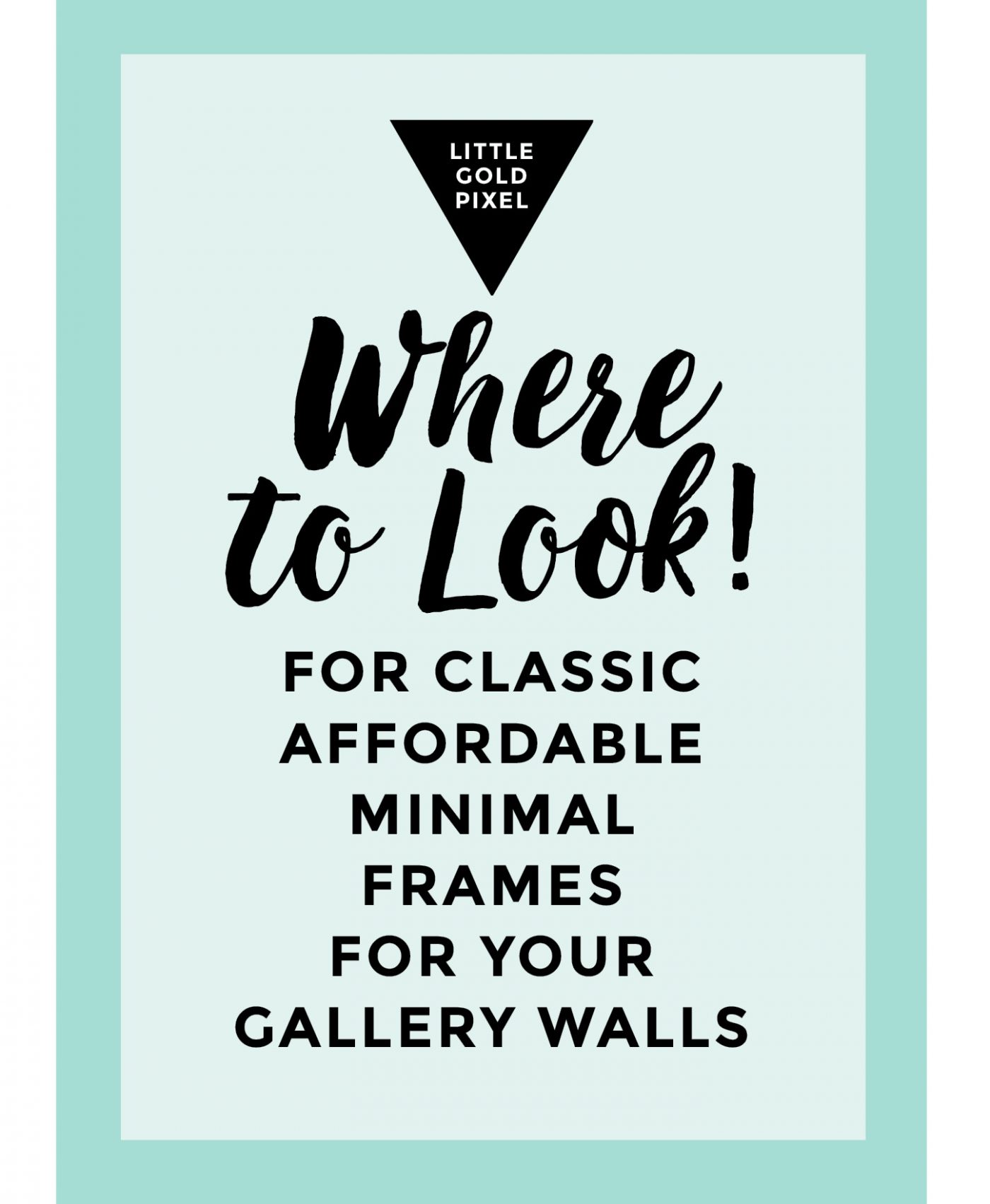 One of the questions I get asked the most is: Where can I find classic black wall frames for my prints that aren't super expensive?
Framing can be pricey, for sure, and you probably aren't going to like my go-to answer for this question because it involves a bit of hunting and playing the waiting game: THRIFTING.
I make it a habit to stop by the thrift store every few weeks to paw through the selection of frames because you just never know what you'll find. Again, the biggest caveat is that you're at the mercy of the selection of the store. Sometimes you'll find suitable frames in 8×10 when you're looking for 16×20, or it'll be all 18×24 when you need a 5×7.
My advice is to pick up the good deals when you see them, even if you're not sure you need that frame size. Those of us who love gallery walls can always find a way to use our frames. If nothing else, you could always use the frame to create a special gift for a friend or loved one.
But, Vanessa, I'm in a hurry and need a reliable frame source, stat!
I got you. Here are 5 classic affordable black wall frames that won't break your budget.
Guys, Ribba is my jam. Starting around $5 for the smallest frame and maxing out around $18 for a giant frame, you really can't go wrong. I have these frames all over my house in various sizes. They have a classic gallery wall feel to them, very subtle and chic.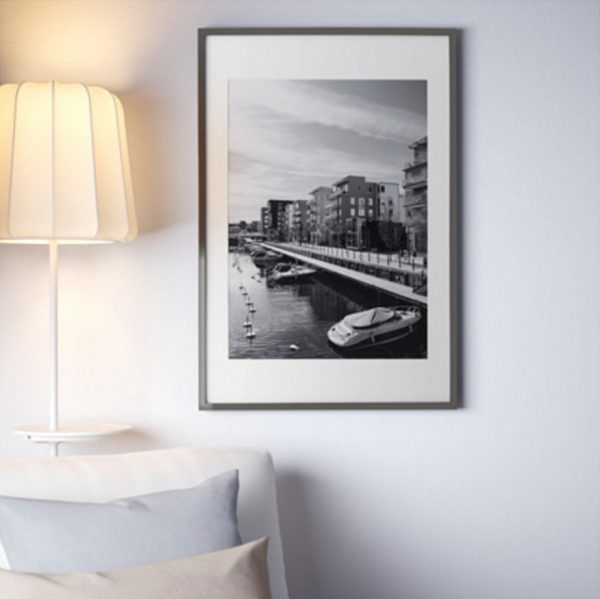 I came across this frame during a random Michaels run last year, and I made note of it as being the perfect size for a standard sheet of paper, which is perfect for printable art with no trimming necessary! The $5.99 price tag is super affordable, too.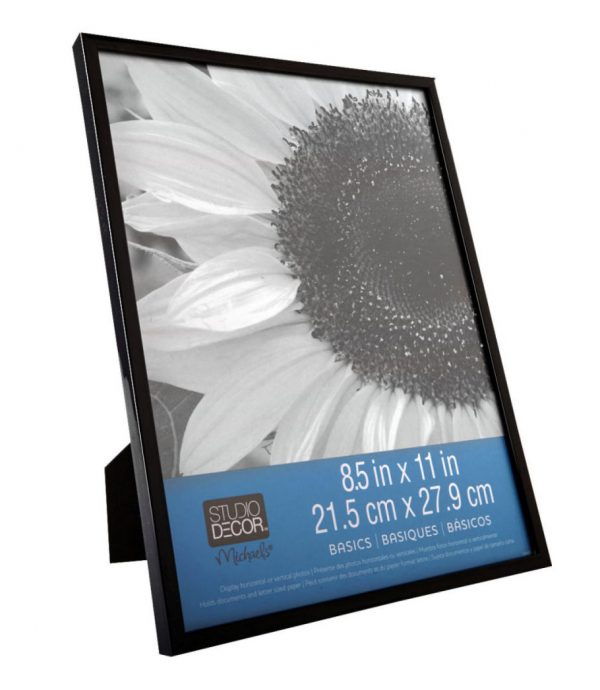 I've noticed that Target has been killing it lately in the home goods department, and the frames are no exception. They're starting to offer frames in more sizes and better price points and in simpler styles (like this one, for $12.99).

I'm not a huge fan of Walmart, nor is it even remotely convenient for us to shop at one, but you can't deny that two 8×10 frames for $17 is a good deal!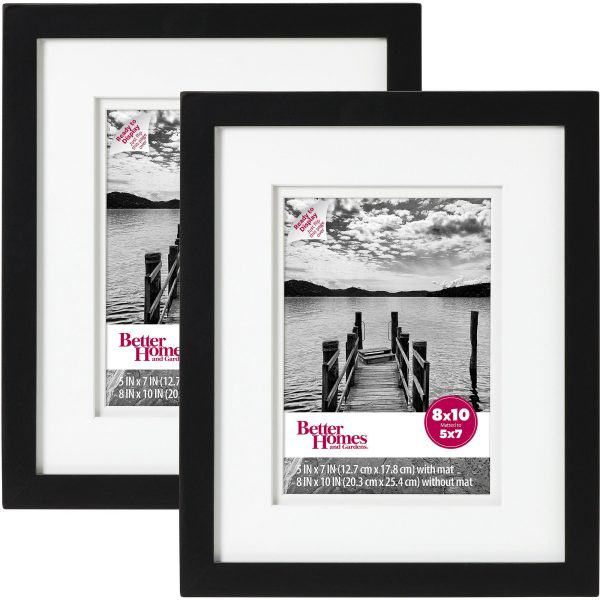 My new favorite way to hang everything is with wooden poster hangers. It's so much easier for large or unusual print sizes, and completely affordable ($12-$20).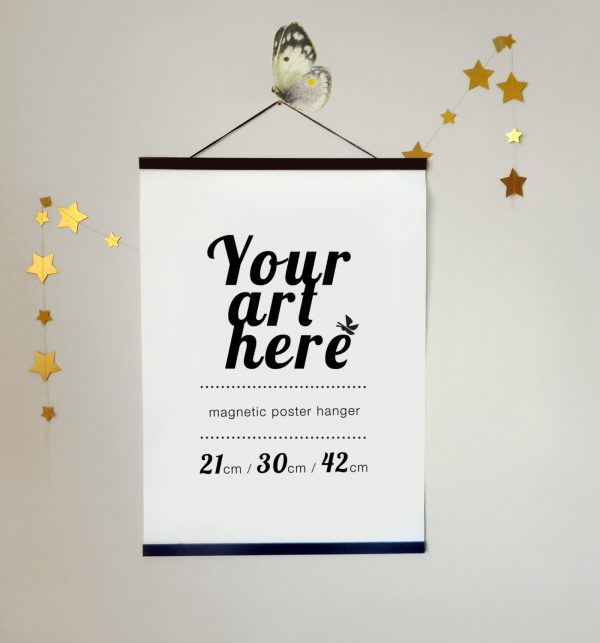 There you have it — 5 classic affordable black wall frames. Don't forget to bookmark or pin this page for reference. You never know when you'll need to grab a good inexpensive frame quick!