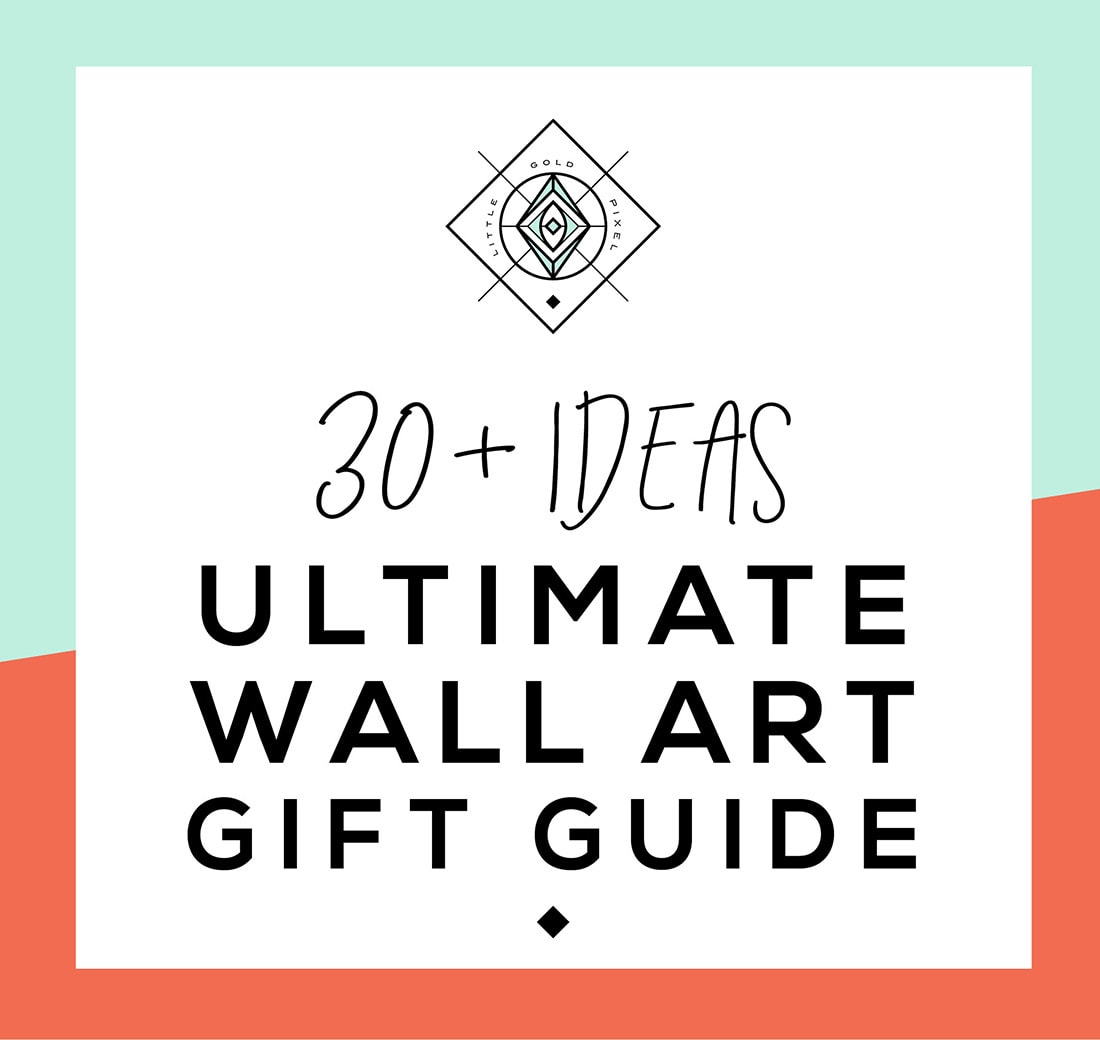 How did it get to be Dec. 20th already? I meant to post this year's Ultimate Wall Art Gift Guide last week, but here it is, the day when every store is sending out "absolute LAST DAY to shop before Christmas" emails, and here we are, with ideas for wall art gifts, most of which you won't be able to get before Dec. 25.
You know what, though? I get emails about last year's guide pretty often, so I realize that the guide comes in handy more than just during December.
My birthday's in February. Hint, hint.
And maybe you'd like to treat yourself with some cash Santa leaves in your stocking. Hint, hint.
Ultimate Wall Art Gift Guide Vol. 2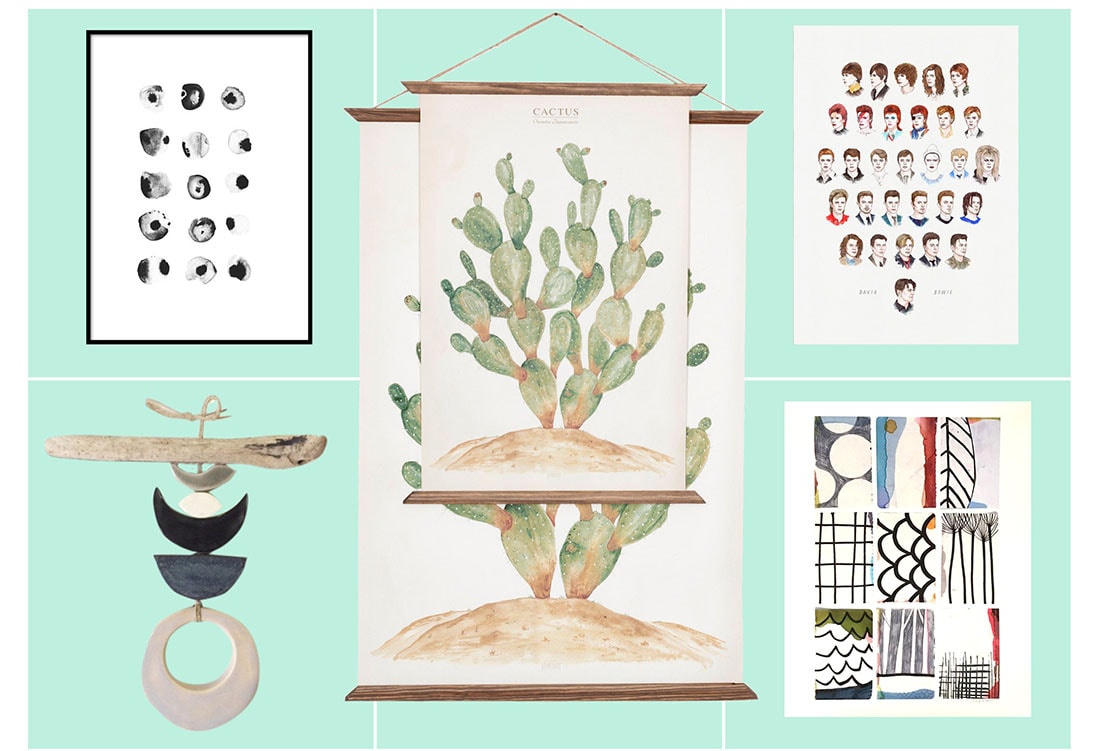 For your cousin who is so minimalist he barely has a chair to sit on: Ink Circles
For your friend who is always heading to the desert for festivals: Cactus Wall Hanging
For your friend who is still mourning the death of David Bowie: Time May Change Me
For your cousin who hunts for sea glass on the weekends: Crescent Moon Tide
For your brother who doesn't want to scare off dates: Coastline 3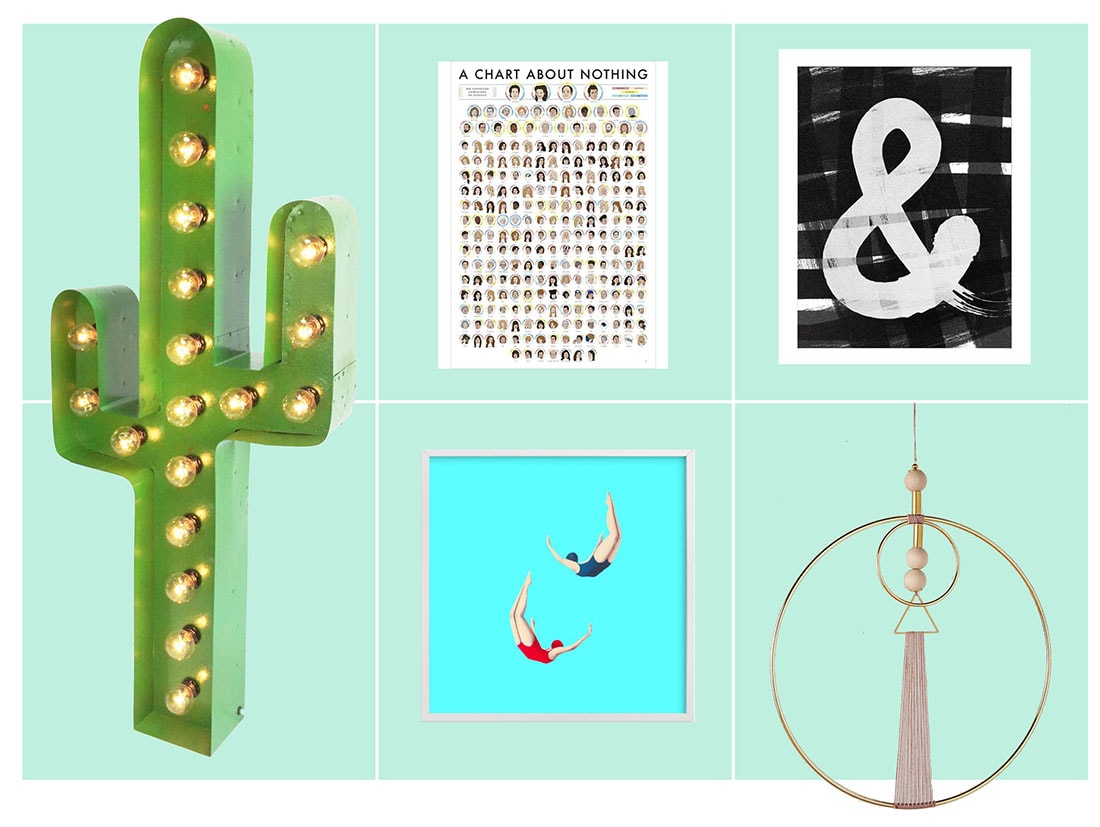 For the friend who is always trying to talk you into watching westerns: Cactus Marquee
For your friend who is working on feats of strength for Festivus: The Connected Characters of Seinfeld
For your friends who just had a wedding devoid of mason jars (thank god): Ampersand Brush
For your friend who lives in a swimsuit all summer long: Duet
For your aunt who has impeccable taste: Solar System Wall Art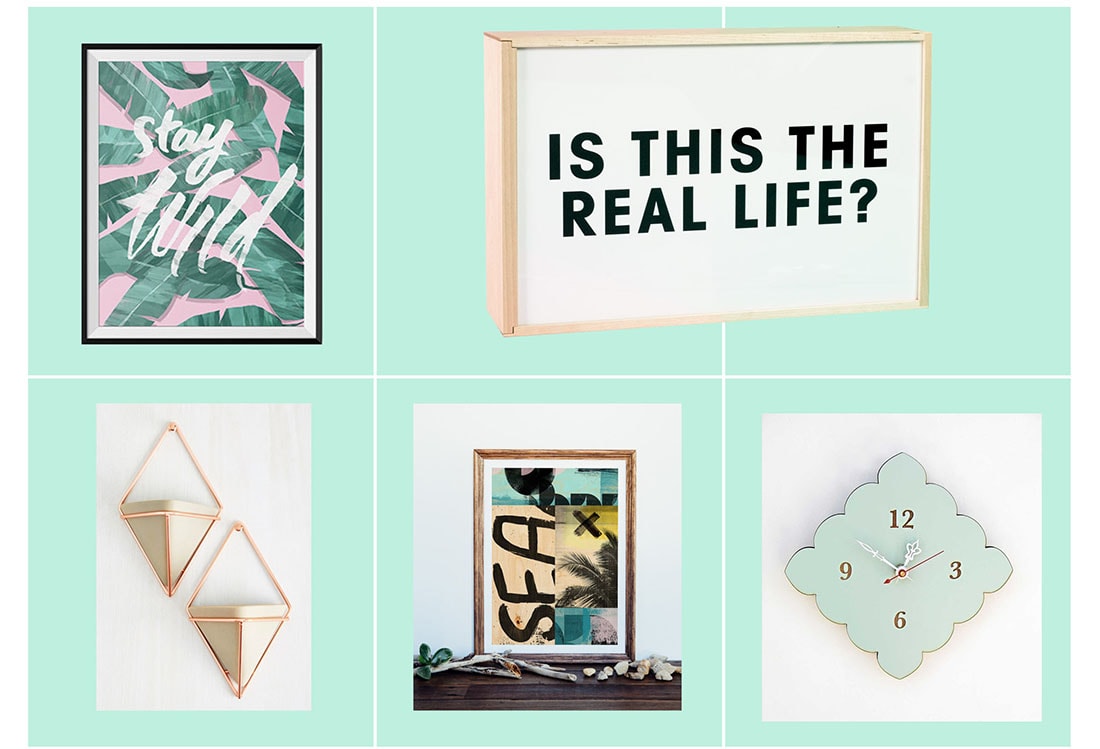 For your college friend who still has incriminating photos of you in Cancun: Stay Wild
For your high school friends to commemorate all the times you sang Bohemian Rhapsody in the car: Lightbox
For your sister who has the greenest thumb: Wall Vase Set in Rose Gold
For your friend who dreams of retiring in Hawaii: Sea Art Print
For your friend who just bought a Smeg fridge and thinks it's 1955: Tiny Scallop Clock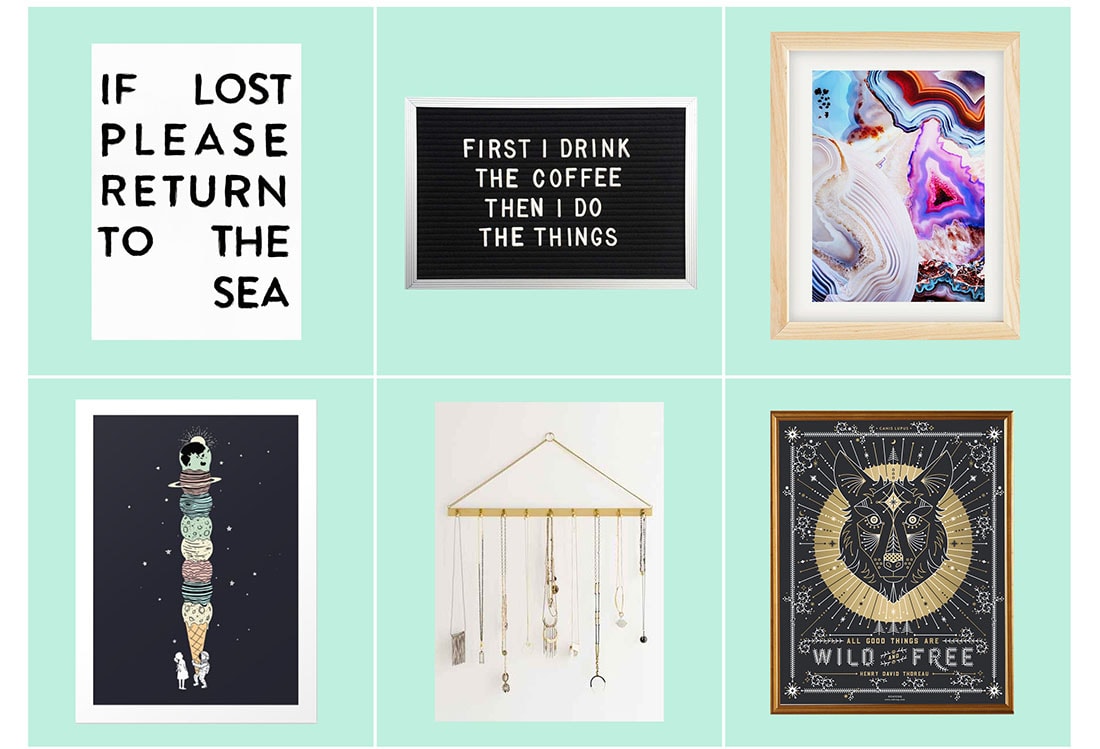 For your mother who wakes up early on vacation just to watch the sun rise over the ocean: If Lost
For your husband so you can leave each other love notes and silly jokes: Letter Board
For your BFF who has the exact same taste as you: Agate Art Print
For your husband, who likes alien-theory TV shows and ice cream almost equally: You Melt My Heart
For your friend who has the most bangin' collection of baubles: Camille Hanging Jewelry Bar
For your friend who camps all the time in the mountains, even when there are wildfire reports nearby: Wild & Free Wolf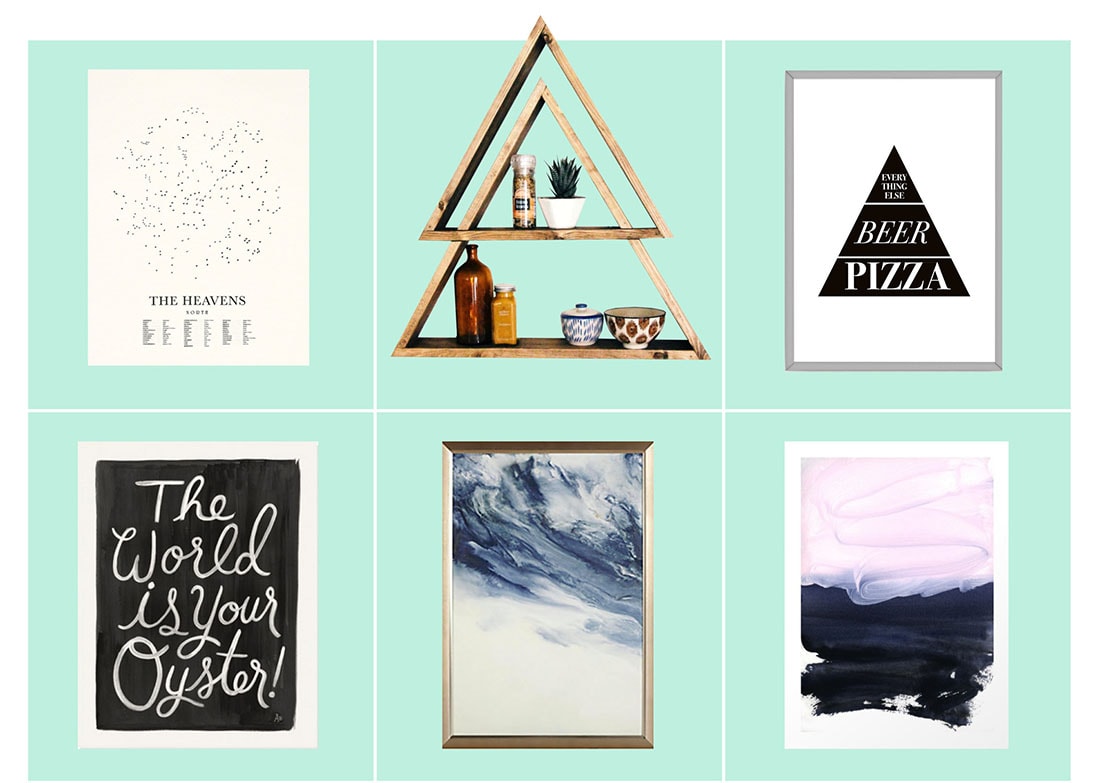 For your uncle who taught you how to spot the Big Dipper when you were a kid: The Heavens
For your little sister who just moved into her first apartment: Stacked Triangle Shelf
For your dad, who taught you to never turn down a good pepperoni pie or pale ale: Beer & Pizza Food Triangle
For your cousin who just graduated from college: The World Is Your Oyster
For your significant other, on the eve of moving in together: Anticipation
For your friend who does yoga and thinks there's nothing better than a spa day: Pink & Blue
For your brother who would practice gangster rap with you on long road trips: How You Like Me Now
For your bohemian friend who has been planning a trip to India for three years: Macrame Wall Hanging
For your friends who decide to drive to San Diego at 1 a.m. just to do something unexpected: A Certain Kind of Magic
For your L.A.-based pals who are forever complaining about the 405: I Love Los Angeles
For the childhood friend you used to spend lazy summer days by the pool with:  Synchronized Swimmers
Pin it for later: