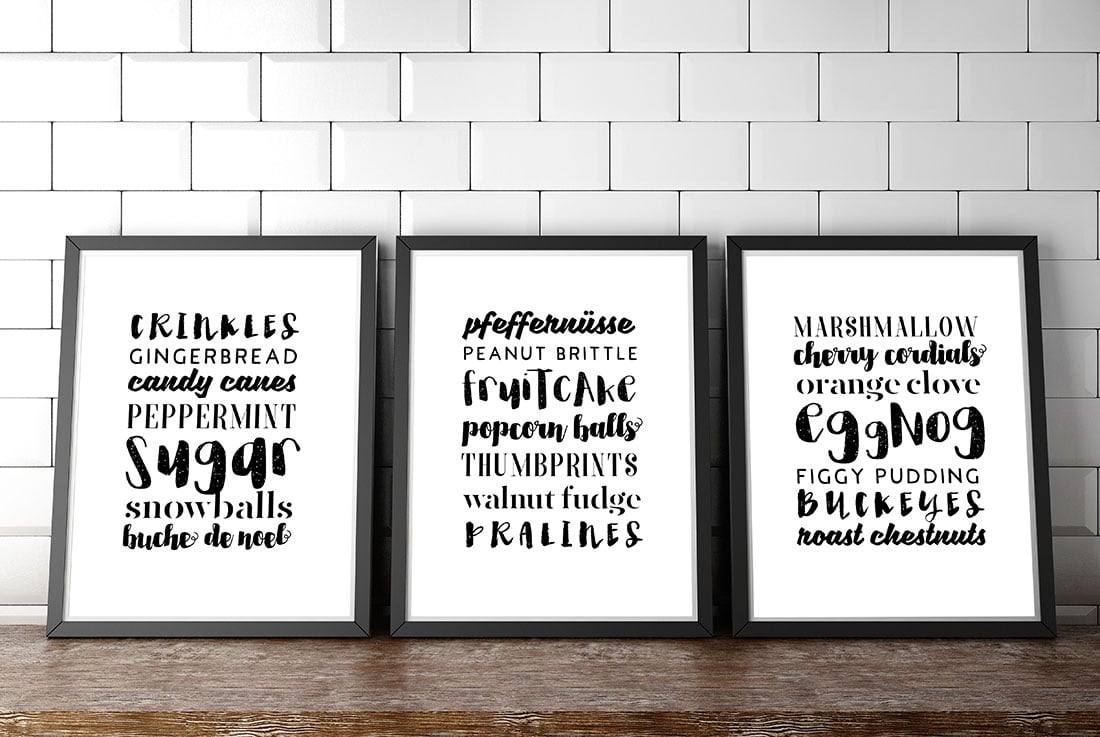 Today I'm sharing my latest mini collection with you, and just in the nick of time! (Get it, St. Nick? Har har har.)
I call it Christmas Confections. There are three versions, each with typography of holiday-themed treats on them, including eggnog, gingerbread, popcorn balls, cherry cordials and other things I don't know how to make but love to eat.
Back in the day my dad used to make a wonderful concoction called Cherry Mash, which is similar to the candy if you've had one of those. It was my absolute favorite thing about Christmas, but finding cherry chips is rather difficult if you don't live in the Midwest. At least that's been my experience.
So for all these years, Dad's Cherry Mash has been nothing but a fond memory in the corner of my mind.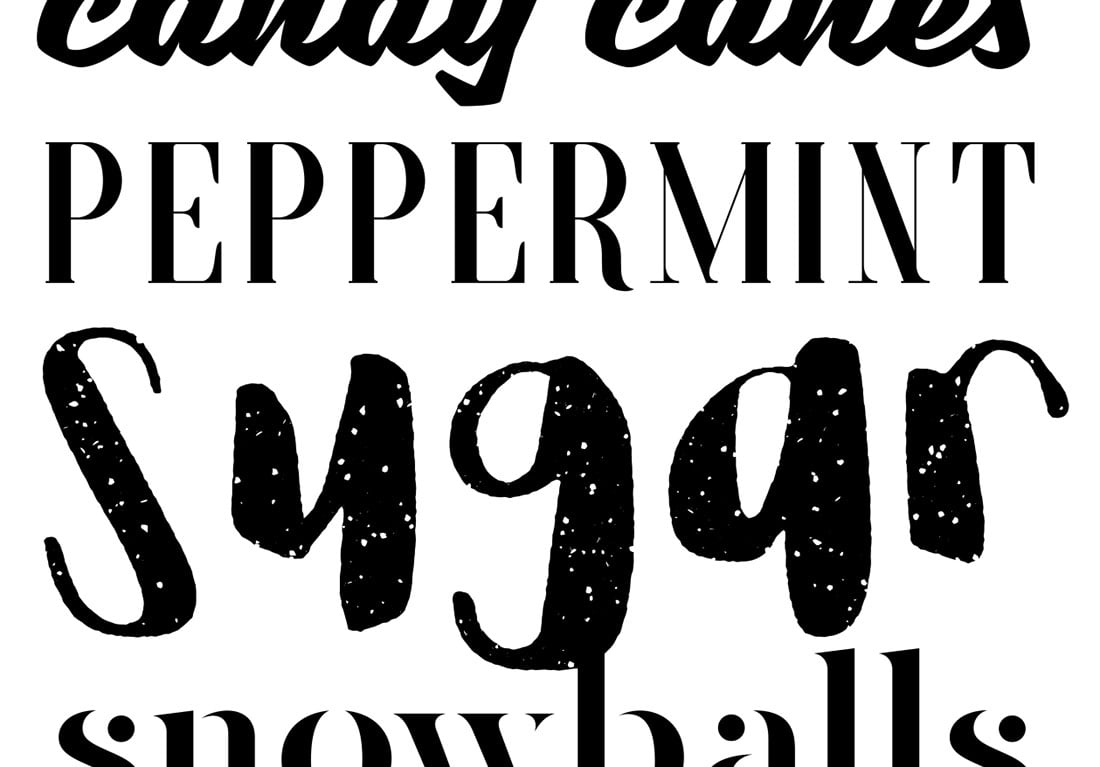 But I'm having an a-ha! moment over here today. One of the commenters on this recipe suggested adding cherry extract to white chips (and food coloring) to mimic the look and flavor of the cherry chips. Genius!
There may be Cherry Mash for me in the near future, friends. It's a Christmas miracle.
What's your favorite Christmas candy/cookie? Does it have a family history behind it? I'm always curious about these things.
Christmas Confections Free Art Printable
All three unwatermarked versions of this printable are available in the shop. I'm sharing a watermarked version of the "Sugar" one with you here today.
Art is a high-res 8×10 PDF. For personal use only. Do not repost or pass go. Remember, Santa knows if you've been bad or good, and yadda yadda yadda.
Resources: Adobe Illustrator
Fonts: Snowberry, Jimmy Script, Sweet Sorrow, Morva, Ornette, This, Sortdecai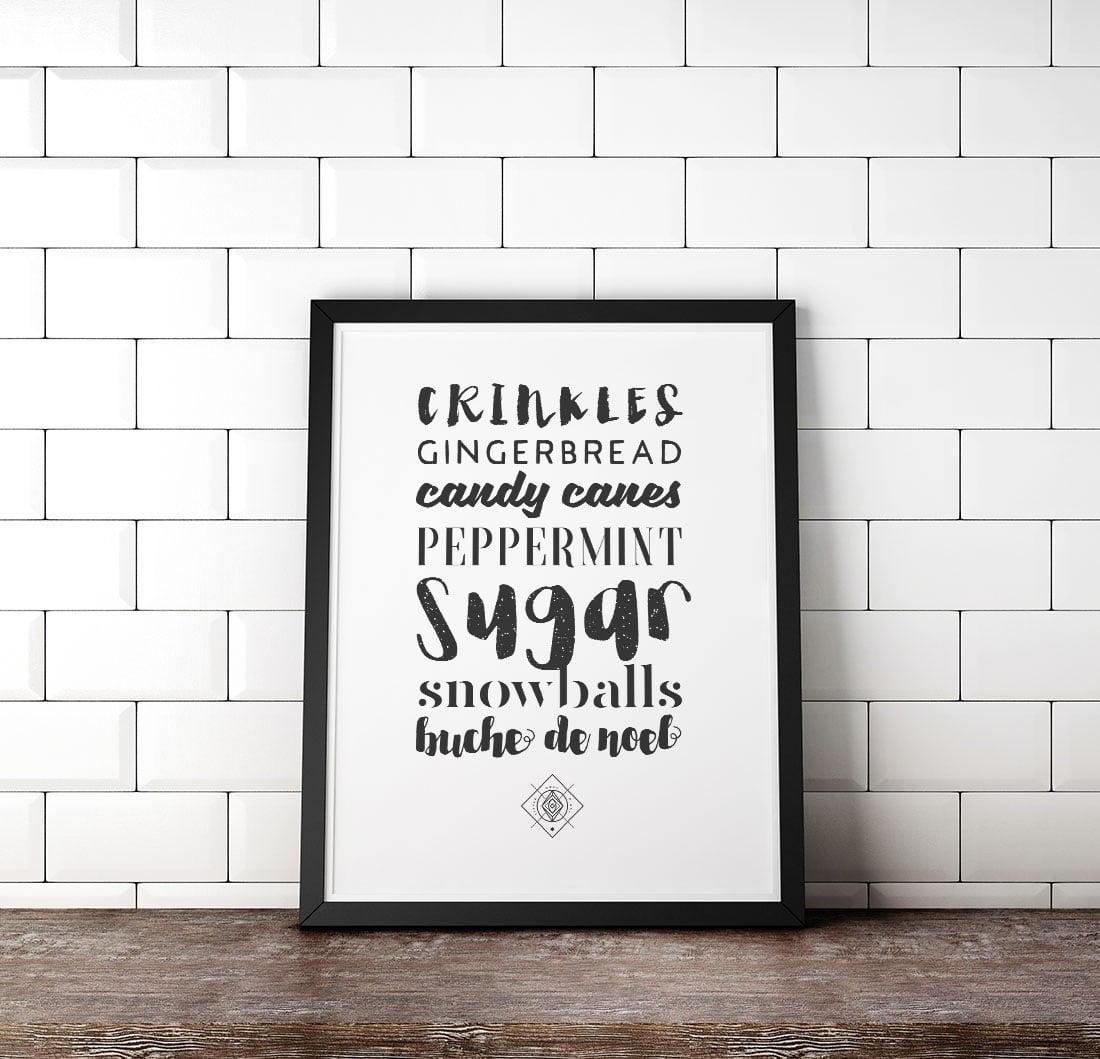 Download Watermarked Version
Buy Full Versions
P.S. Check out my past Christmas posts.
Bookmark for later: