Do you have a favorite color? It's one of those questions you get asked all the time when you're a child, yet when you're an adult no one cares anymore.
In third grade it was not cool to like green. I don't know who decided this, this arbitrary rule of coolness that was passed along like the plague. It was a well-known fact that when it was your turn to jump on the merry-go-round you should avoid jumping on the green section because "snot" because "cooties" because "you're it."
Green is a gorgeous color, of course. It's never been my favorite, though, and I wonder if my third-grade experience has something to do with that.
My favorite color is red. So it should come as no shock to you that I enjoyed coloring in my red trees very much.
But just so the other colors wouldn't feel neglected, I made some more trees. Blue, orange, pink — that last one is for my little girl, who always tells me her favorite color is pink.
And, if you look closely, maybe you'll even spy some green.
Retro Trees Free Printables
Images are high-res 8×10 jpgs and should fit in a standard frame.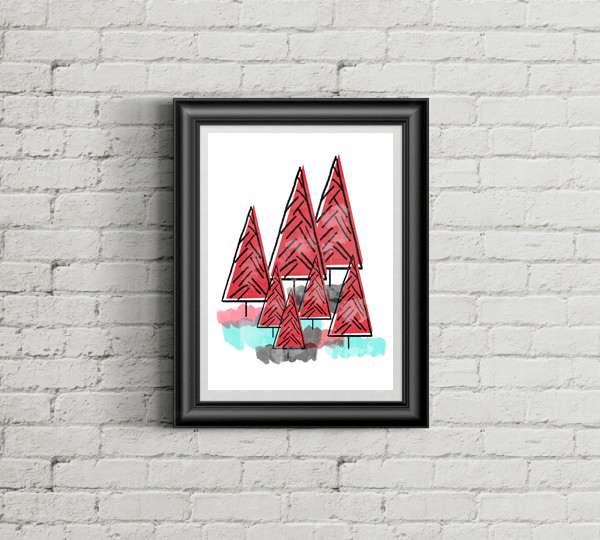 Right click + save image as …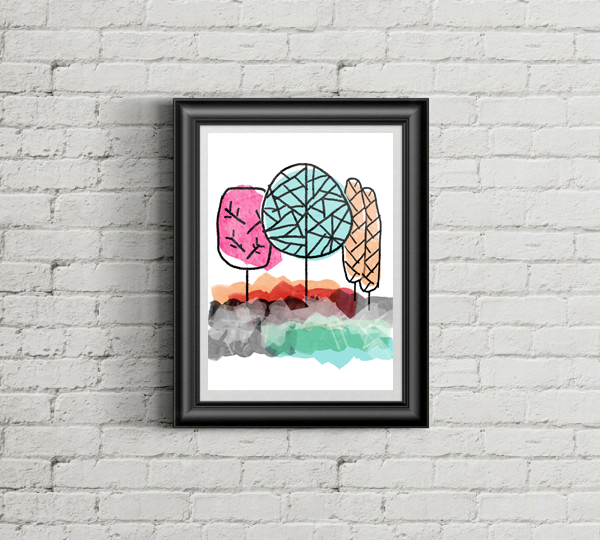 Right click + save image as …
THE FINE PRINT: As always, play nice. For personal use only. Share with friends. Tag @littlegoldpixel on Instagram so I can see where you're hanging your print!
P.S. More freebies!