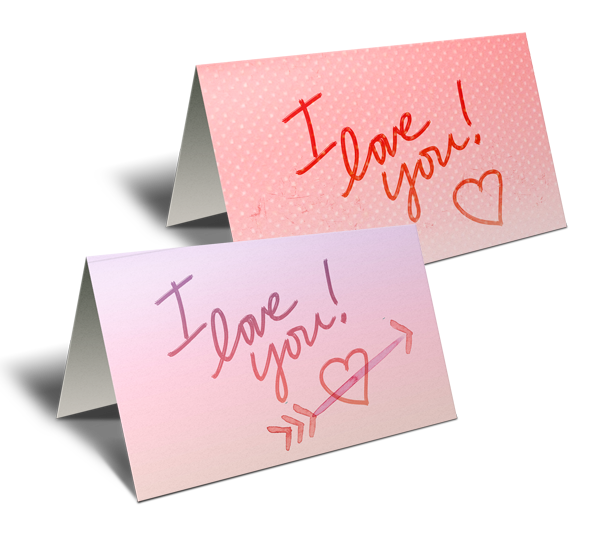 Valentine's Day, eh? It's so divisive. Some people love it, some people hate it, some people are indifferent because they love their loved ones every day of the year (ahem).
It's not like I'm going to turn down a box of chocolates or a thoughtful greeting card. But I'm not on the edge of my seat, waiting to judge H's gift like it's a some kind of symbolic temperature gauge for our relationship.
In other words, it's not like I'm the horrible people in that horrible movie … what is it called? Oh, yeah, Valentine's Day.
If you're a fan of that movie, I'm not sure we can be friends.
Well, maybe we can be friends. But only if you buy me some chocolate first.
(I like truffles.)
Anyway, funny story about these cards. I was snooping around in my old computer folders, tossing things and rearranging things when I found this scrawl, one of the first things I wrote after receiving a Wacom tablet as a surprise Christmas gift.
I love that tablet almost as much as I love chocolate truffles.
Here are a few simple V-Day cards for you to print out at home. Scribble your sweet nothings inside and leave it for your special someone. I'm certain he/she won't care it's not from Hallmark. Especially if you leave a suggestive comment inside or a coupon for a lengthy foot massage (that gets 'em every time, wink wink).
I Love You Free Printable Valentine Cards
High-res PDFs in 8×10 format, easy to print on 8.5×11 paper. I recommend cardstock for this project. Fold on line for traditional card experience. Another idea: Fold on line and glue together for a postcard presentation.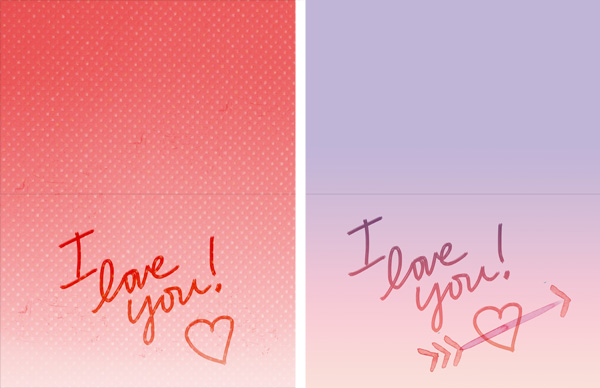 Download Red Download Watercolor
THE FINE PRINT: As always, play nice. For personal use only. Share with friends. Tag @littlegoldpixel on Instagram so I can see the cards in action!
P.S. More freebies!