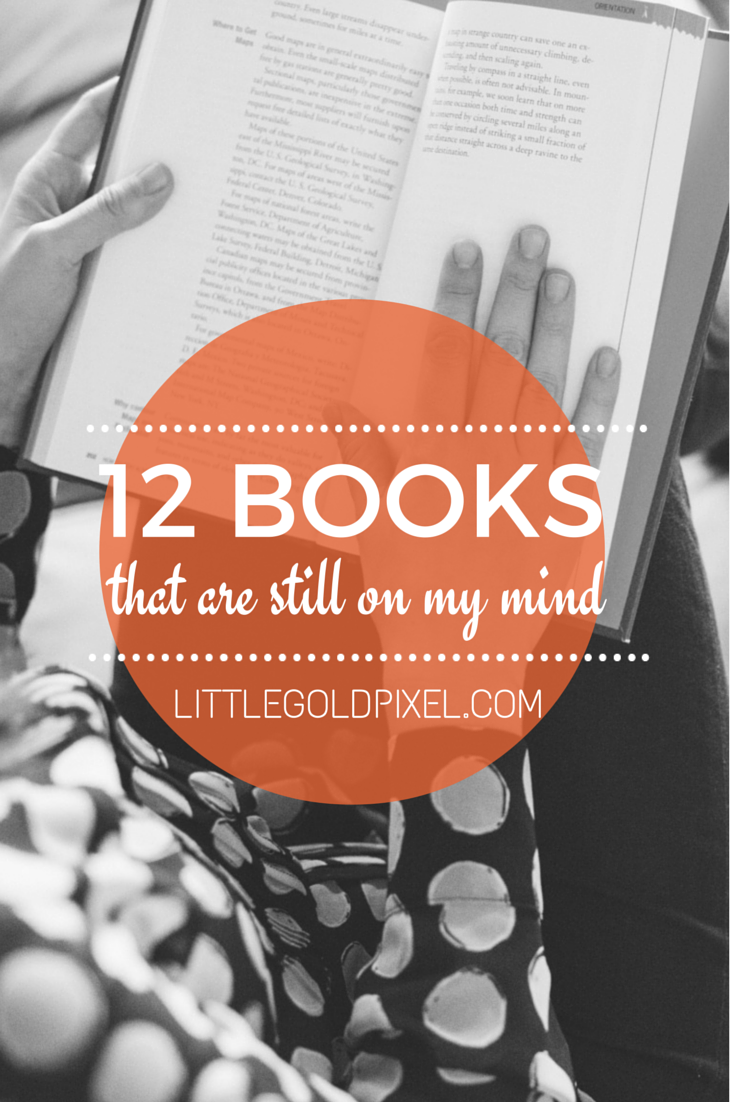 Last week when we were staying in the hotel, I awoke in the middle of the night completely disoriented, thinking I was someone else and somewhere else. As I eased back into sleep I realized I had been dreaming about a book I read nearly a year ago.
Has this ever happened to you? Do you ever find yourself thinking about a book long after you've read it?
Maybe it's not the characters you're thinking about. Maybe it's one scene, or a line that resonated with you so much it shook you to the core. Or maybe the themes are mirroring your life in an eerie way?
If so, you'll understand the list of 12 books that are still on my mind.
But first …
In preparation for this post, I had fun breaking down the 77 books I read in 2014 into different categories and charts. Bear with me while I get into a bit of geekery before I get into my list.
By rating
First, I was happy to see that I read more good books than bad books this year, at least according to my Goodreads ratings. A huge chunk were 5-star books (including the 12 I'll mention in this post). Happily, I only gave out four 1-star ratings, which means I didn't finish the book because it was that bad/boring/horribly written I couldn't bear it.
In case you're interested in my rating system:
5 stars = LOVED it // 4 stars = Really liked it, but … // 3 stars = It was OK // 2 stars = Meh, but I finished it // 1 star = Did not finish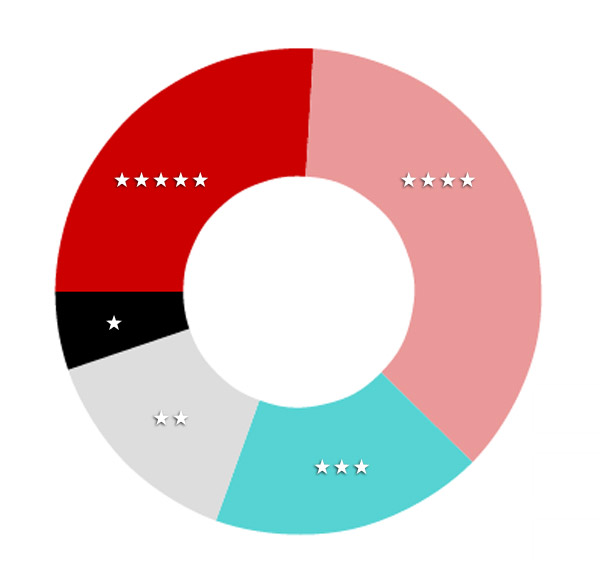 By gender
In a twist, I read wayyyy more books written by women (61) than by men this year, a sharp contrast with 2013, which was more even.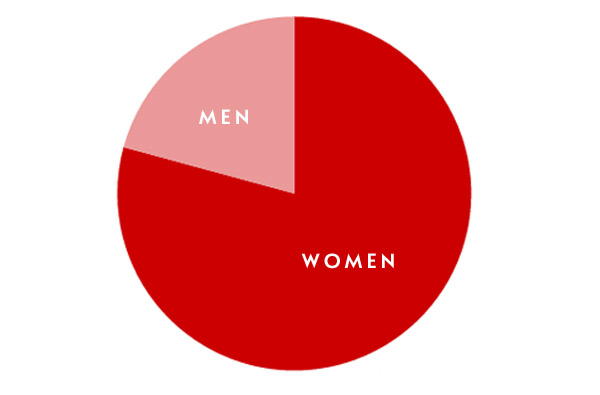 By genre
I'm a bit of a sucker for suspense, apparently. This is my definition of suspense, which might vary from the bookstore's definition, by the way.
I read so many WWII books in 2013. It was funny to note that I didn't read a single one in 2014. I actually stayed away from All the Light We Cannot See because … I just can't read any more depressing war stories right now. Eventually …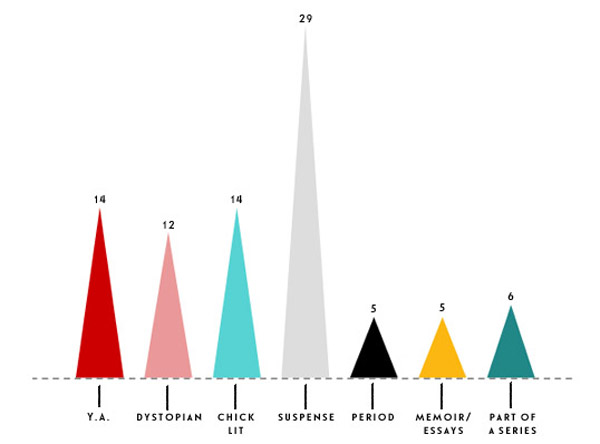 By author
Not counting series, these are the authors I read multiples of in 2014. It's worth noting that I hated both Megan Abbott books and will no longer seek out her work. Donna Tartt, Jennifer McMahon and A.S. King — well, I'll line up to read anything they write.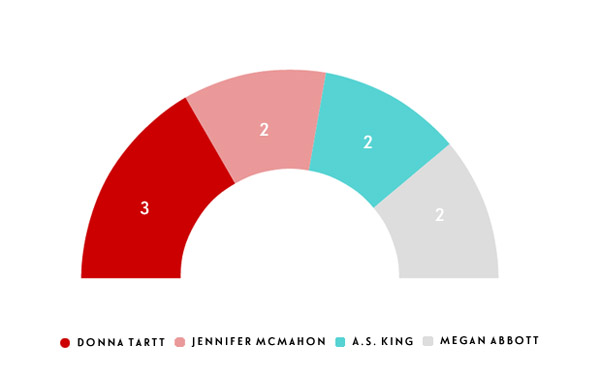 Do you notice trends in your reading? Do you gravitate toward the same genres, authors, etc.? I'm going to try to step out of my comfort zones a little more in 2015. One caveat, though: My to-read list is too long to suffer things I do not appreciate.
12 Books I'm Still Thinking About
(2014 edition)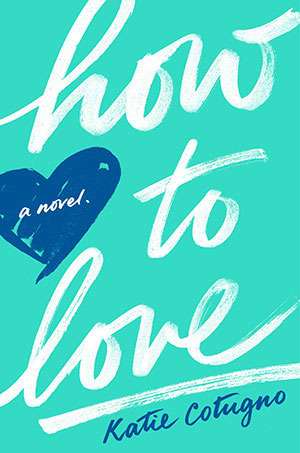 How to Love / Katie Cotugno
File under: Young adult, romance, coming of age
Plot: Teen mom comes to grips with her life and expectations when her baby daddy rolls back into town.
What I'm still thinking about: How beautifully done the entire book was, beginning to end. A happy ending that doesn't feel forced is a rare thing! 
Amazon Goodreads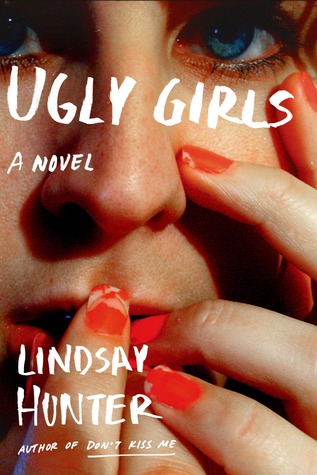 Ugly Girls / Lindsay Hunter
File under: Pulp fiction, trailer trash, black comedy
Plot: Two nasty teen girls seek escape from their tragic existence by committing petty crimes — until it catches up with them.
What I'm still thinking about: How tragic all the characters were, and yet I feel like I recognized them in certain situations and people I knew from my hometown.
Amazon Goodreads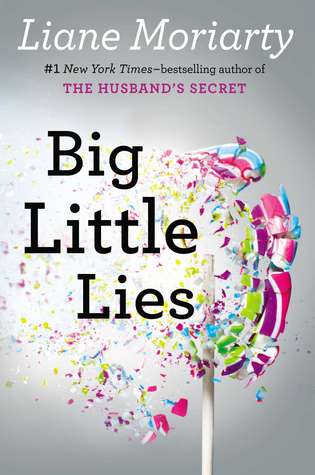 Big Little Lies / Liane Moriarty
File under: Suspense, mystery, chick lit, mama drama
Plot: Kindergarten moms are at odds with one another after what appears to be a clear-cut case of bullying in the classroom, but everything comes to a head when someone winds up dead at a school fundraiser. Whodunit and why?
What I'm still thinking about: The way this story unfolded like layers of an onion, and how Moriarty can so effortlessly write about lives of quiet desperation in a way you say to yourself, "No way would this ever happen to me … but maybe it could."
Amazon Goodreads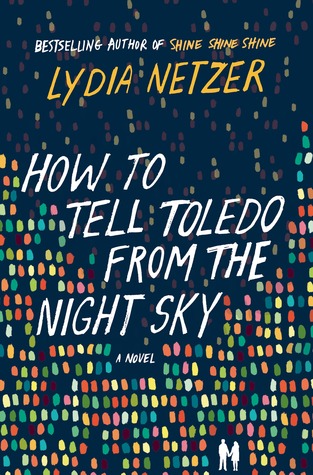 How to Tell Toledo From the Night Sky / Lydia Netzer
File under: Literature, mystery, romance
Plot: The love story of astronomers George and Irene, whose astrologist mothers plotted their births and lives so they would be a perfect match for each other … and they are. Or is it all smoke and mirrors?
What I'm still thinking about: How much smarter I feel when I read Lydia Netzer's novels. You can take the story at face value, and that's great enough already, or you can read between the lines to really THINK. It's brilliant.
Amazon Goodreads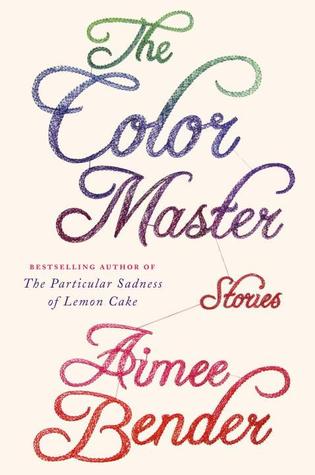 The Color Master / Aimee Bender
File under: Literature, short stories, whimsical
Plot: A collection of short stories that alternates between hyper-realistic and fairytale.
What I'm still thinking about: That story about the ogre. Seriously.
Amazon Goodreads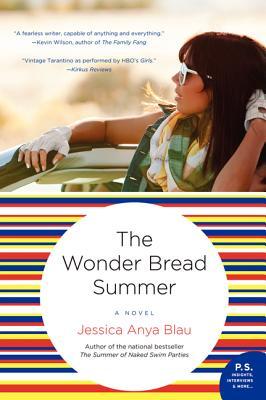 The Wonder Bread Summer / Jessica Anya Blau
File under: Literature, summer read, travel, adventure
Plot: Highly improbable things happen when a college student steals a Wonder Bread bag full of cocaine in 1983.
What I'm still thinking about: How I want to read another book just like this. Get on it, Jessica!
Amazon Goodreads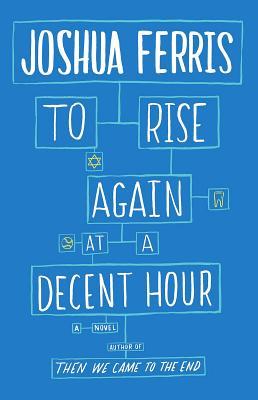 To Rise Again at a Decent Hour / Joshua Ferris
File under: Literature, smarty-pants, humor, philosophy
Plot: An atheist dentist struggles to reclaim his identity when someone uses his name to spread religious messages online.
What I'm still thinking about: How easy it is to be lonely and disconnected in a world that's constantly connected.
Amazon Goodreads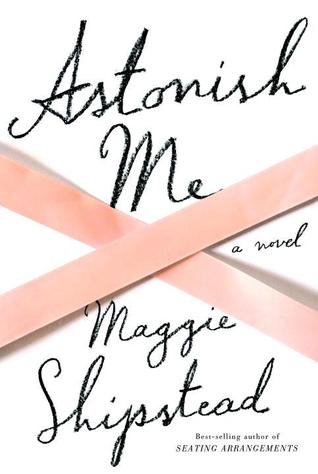 Astonish Me / Maggie Shipstead
File under: Literature, dance, broken dreams, broken hearts
Plot: Joan is a good dancer, but not good enough. Her obsession with perfection leads to a brief relationship with a world-class dancer, the ramifications of which reverberate through her life for decades to come.
What I'm still thinking about: How much of our destiny/lives/personalities is nature vs. nurture, and whether you can ever feel fulfilled if you're never "good enough."
Amazon Goodreads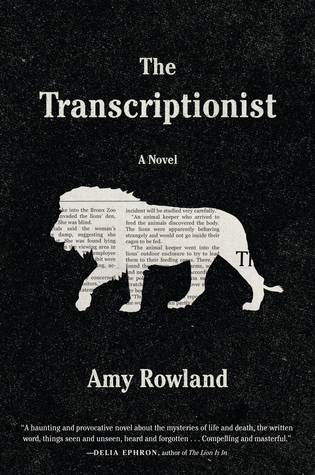 The Transcriptionist / Amy Rowland
File under: Literature, philosophy
Plot: Newspaper transcriptionist unravels after an acquaintance commits suicide by lion.
What I'm still thinking about: How well Rowland described the plight of the newspaper industry, and how I saw so many of my peers in her writing.
Amazon Goodreads
Z: A Novel of Zelda Fitzgerald / Therese Anne Fowler
File under: Historical lit, Lost Generation, 1920s
Plot: A fictionalized account of Zelda Fitzgerald's life, from her perspective.
What I'm still thinking about: How perception is everything. One person's crazy is another person's genius is another person's muse.
Amazon Goodreads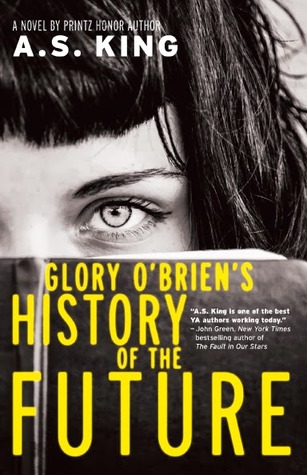 Glory O'Brien's History of the Future / A.S. King
File under: Y.A., coming of age
Plot: Teen girl drinks a bat and can see everyone's pasts and futures just by looking at them.
What I'm still thinking about: That time I rode the subway in New York City a few weeks after I graduated high school and contemplated not getting on the plane home. That feeling of being on the verge of life and not knowing what the hell to do with myself.
Amazon Goodreads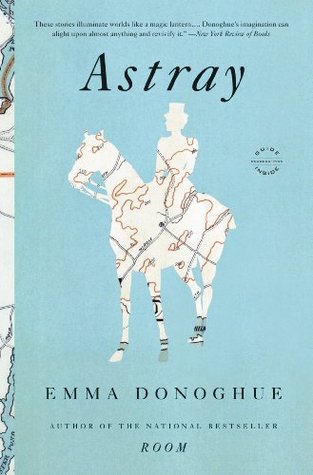 Astray / Emma Donoghue
File under: Short stories, historical literature
Plot: A collection of stories that all stem from enticing and/or mysterious historical news/documents about people who are either about to take on or finish a journey.
What I'm still thinking about: What would my story look like if Donoghue were to write it? Am I living a life worthy of documentation?
Amazon Goodreads
P.S. Check out all my book reviews.
P.P.S. My favorite books ever.