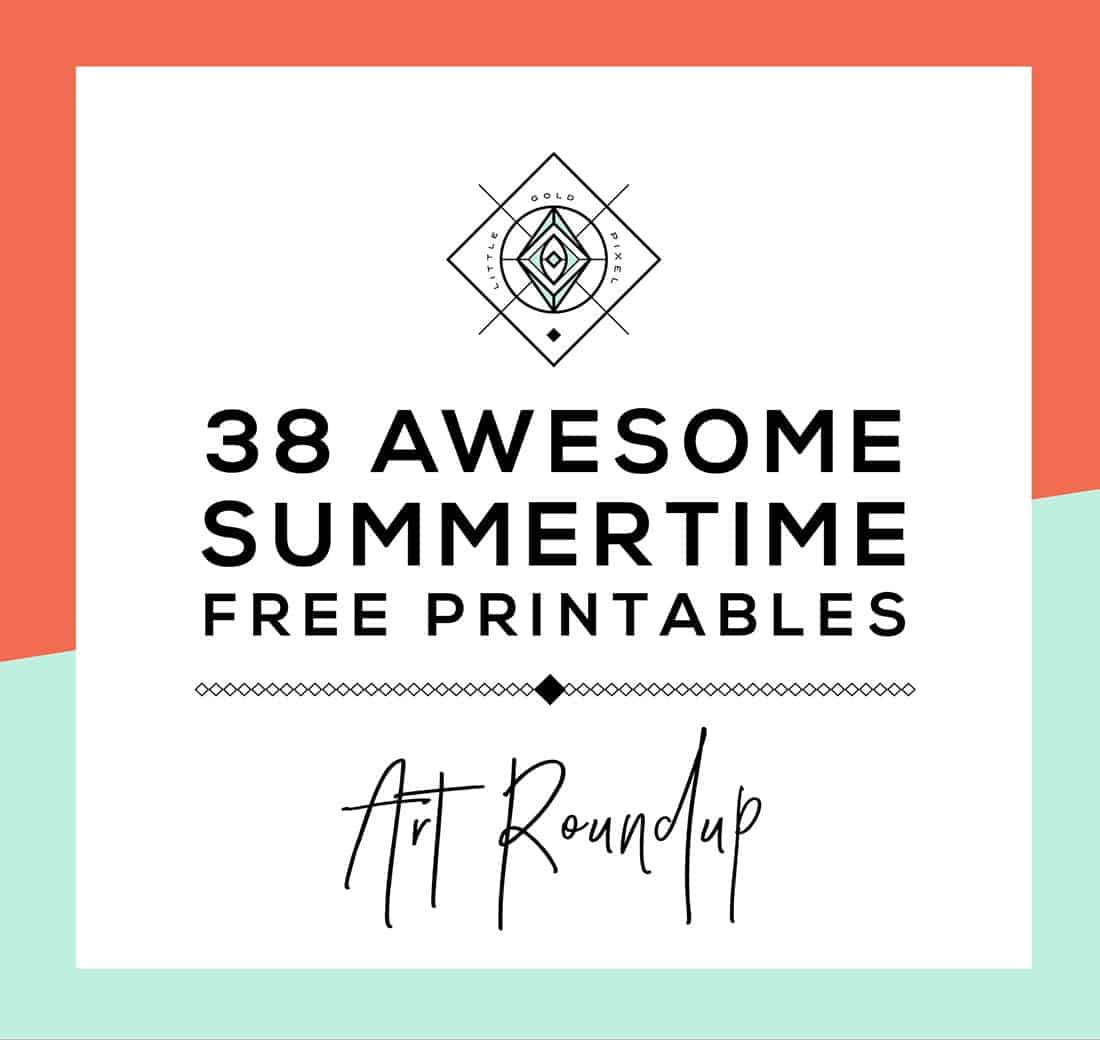 Consider this to be Part 2 of your free summer printables series. Part 1 was a few weeks ago, when I broke out the popsicle and ice cream printables. Now for everything else!
Some of these speak right to my nostalgia for summers past: sweet drinks, watermelon, good tunes, road trips, chasing fireflies.
On the good tunes front, we have: Seals & Crofts lyrics from "Summer Breeze"; the Porgy & Bess standard "Summertime," which I always imagine with Janis Joplin's vocals; Lana Del Rey's "Summertime Sadness"; and the classic that is Nelly's "Hot in Herre," which still reminds me of one particular summer of bar-hopping when I lived in Myrtle Beach.
Janis! I bow to you.
Now onto the freebies. Find the corresponding numbers, click on the links and go to the original artist's download pages to get the art.
38 Free Summer Printables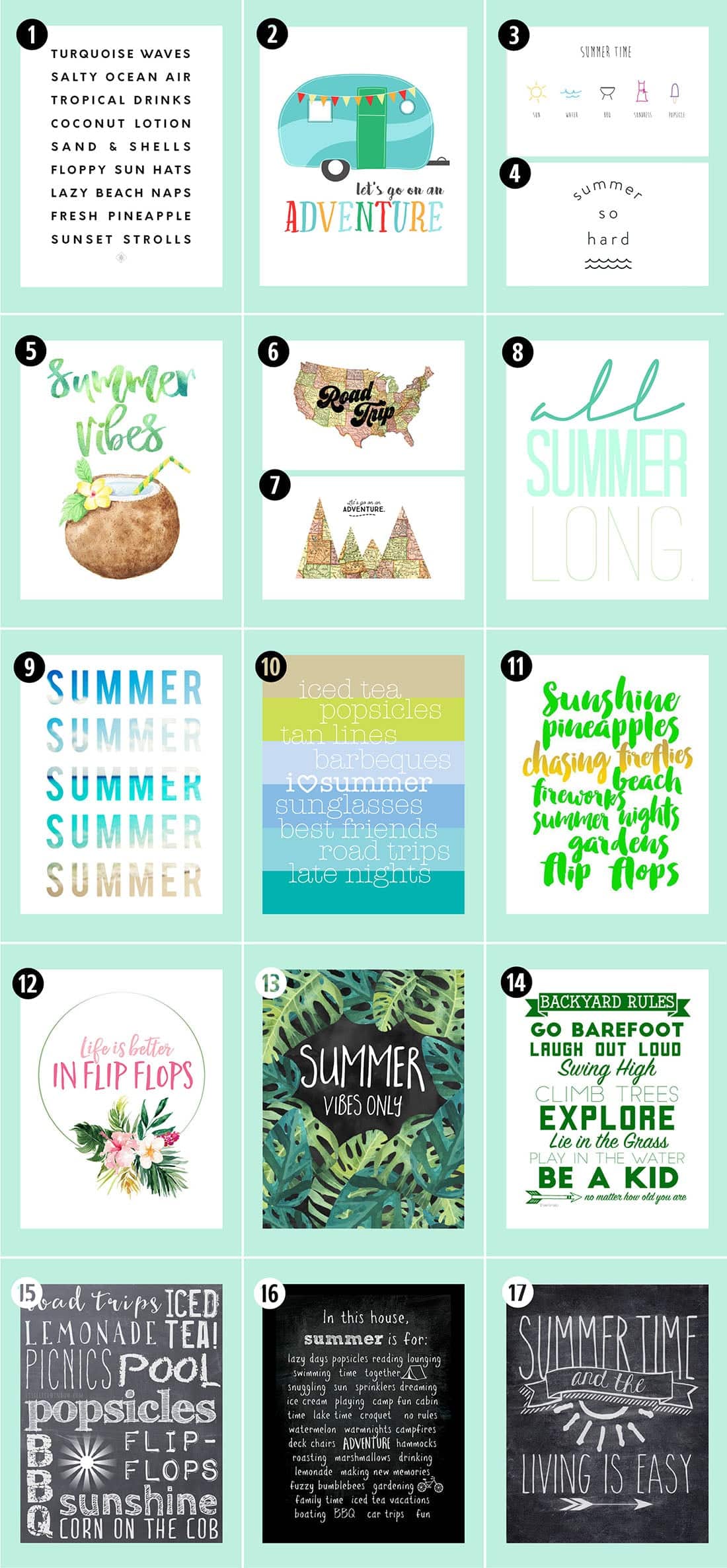 Pin me for later: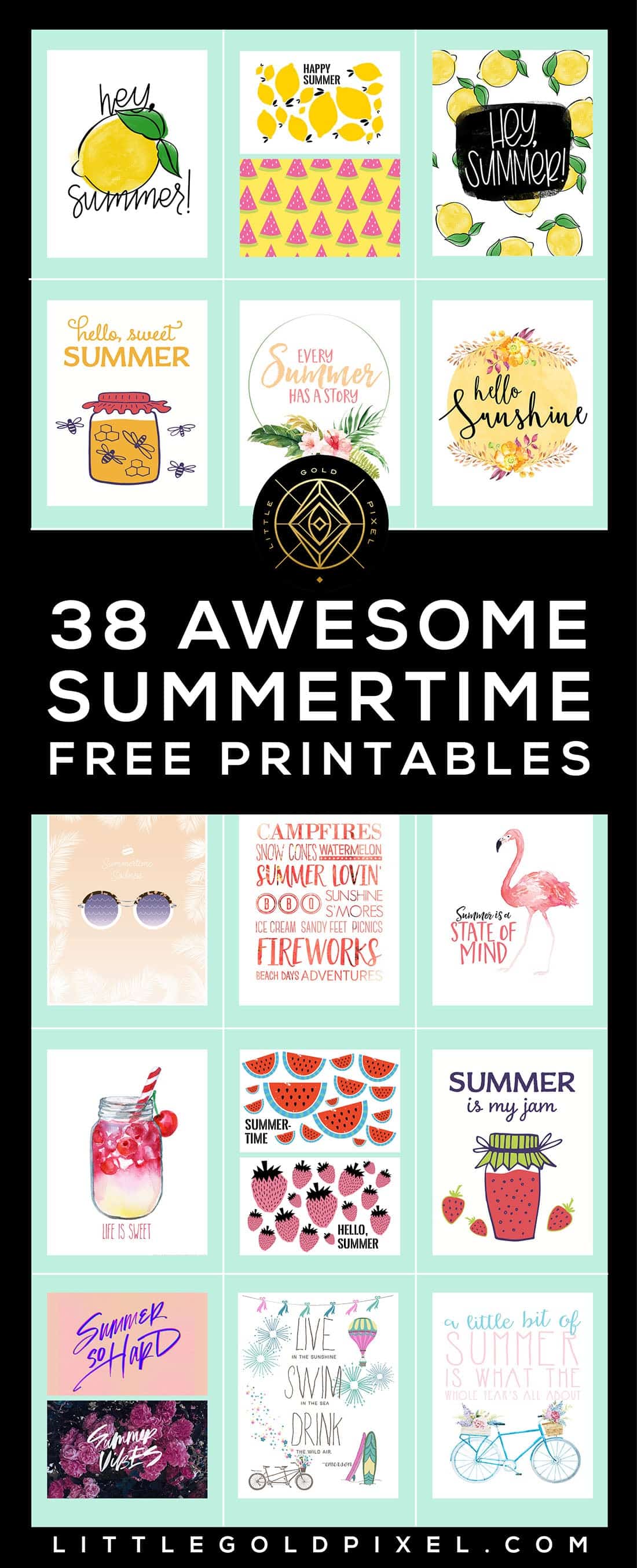 ---
P.S. I forgot to include this printable in the roundup!
P.P.S. A summer sunset color palette.
P.P.P.S. Summer ice cream printables!