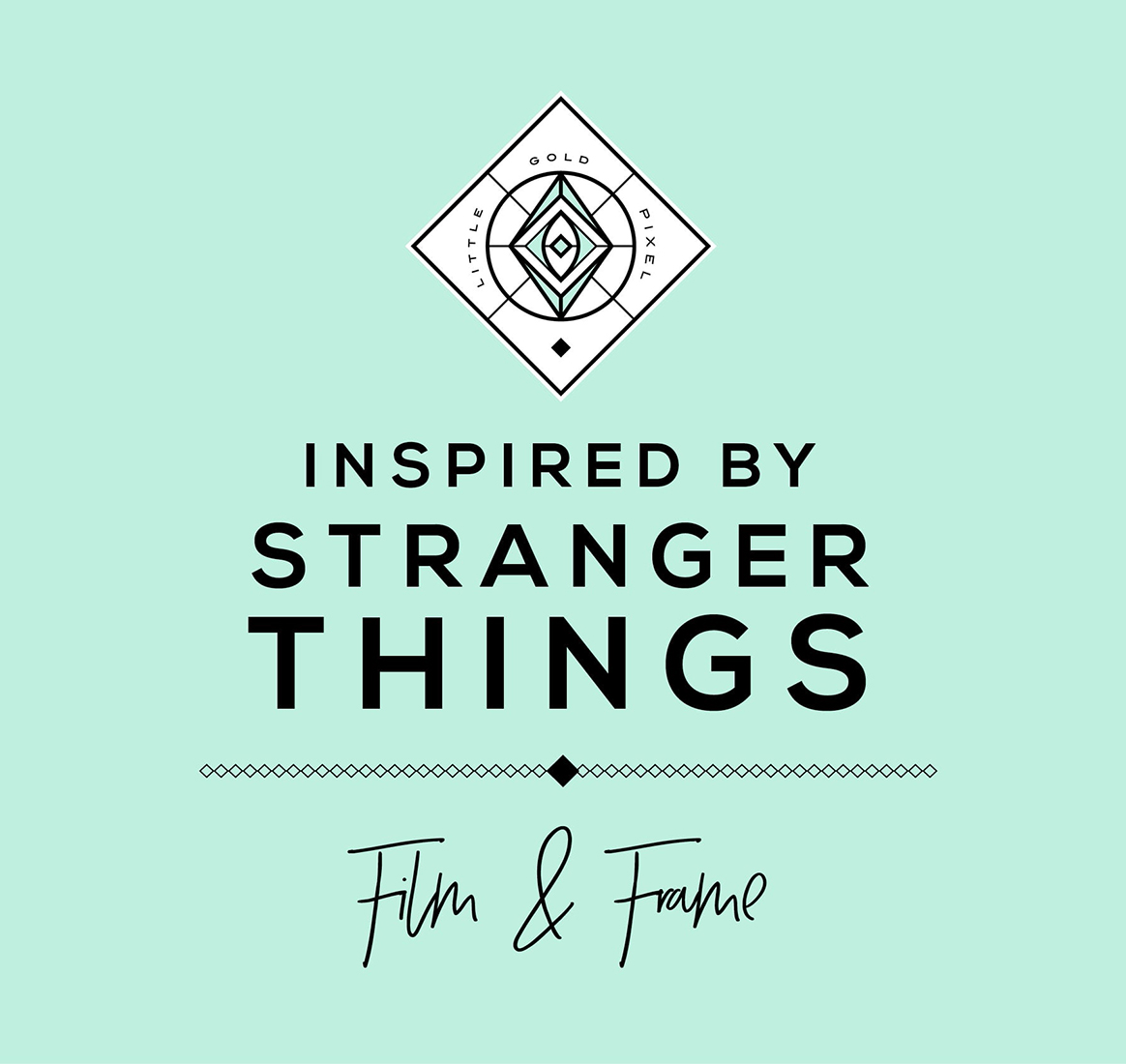 Welcome to Film & Frame, where movies meet free printables. This is the feature where I create a printable that suits a fictional character or show. Today I'm sharing a Stranger Things free printable. (Keep reading & scrolling to download.)

If you tell me about a movie/show that begins with friends riding bikes in the dark in 1980s suburbia, chances are I'm going to have to watch it. I really don't even care if there is a faceless monster (there is!) or Winona Ryder (double cool!).
There's just something about stories that harken to my youth. To that blissfully carefree world of riding bikes, and "be home by dinner," and no adults keeping tabs on you at all times. Never mind that no child had any business riding a bike on an empty road after dark, near a potentially creepy wilderness.
… Not that I would know anything about that …
I grew up a block from an overgrown wasteland we called "the Big Ditch." If that didn't sound ominous to me at age 7, it certainly sounds ominous at age 37.
Anyway, if you haven't already, watch Stranger Things on Netflix. It's eight episodes, which means two nights of binge watching in my world.
First, let's dig on these vibes to get us in the mood: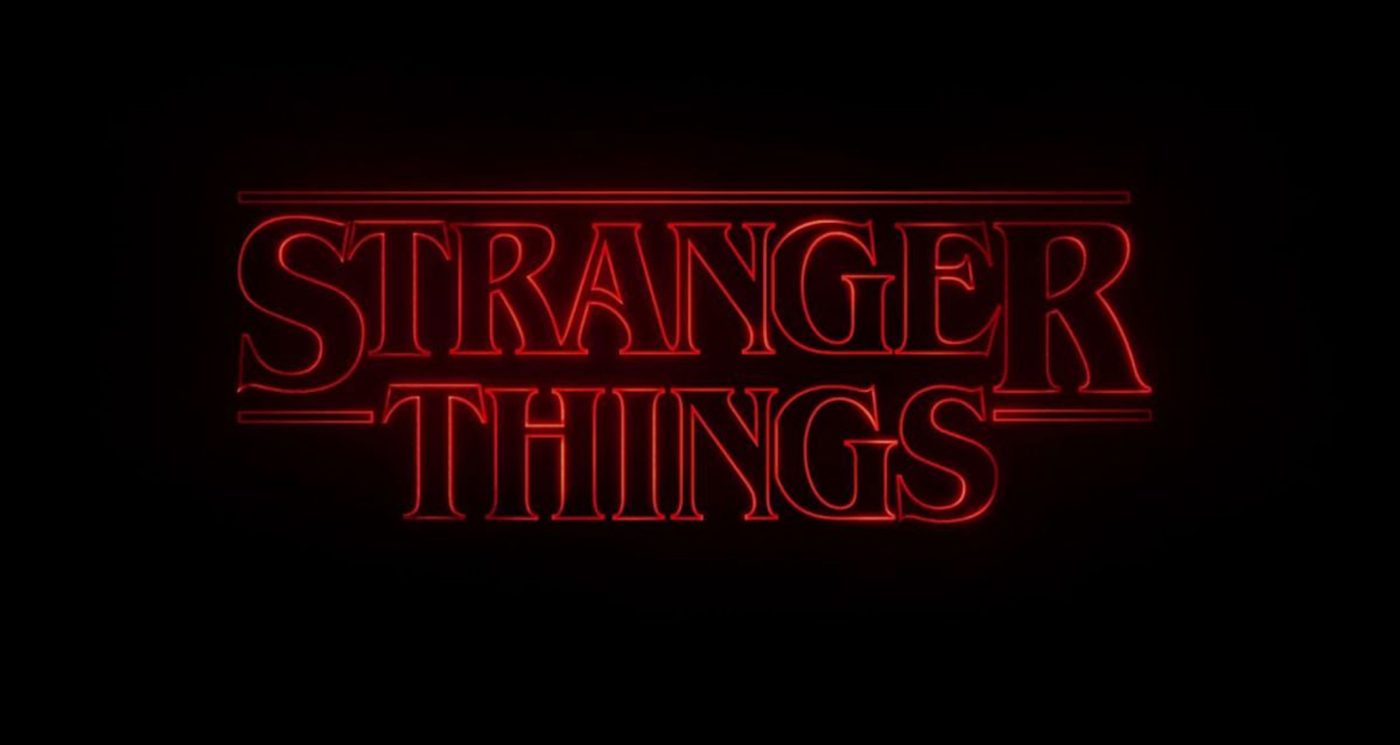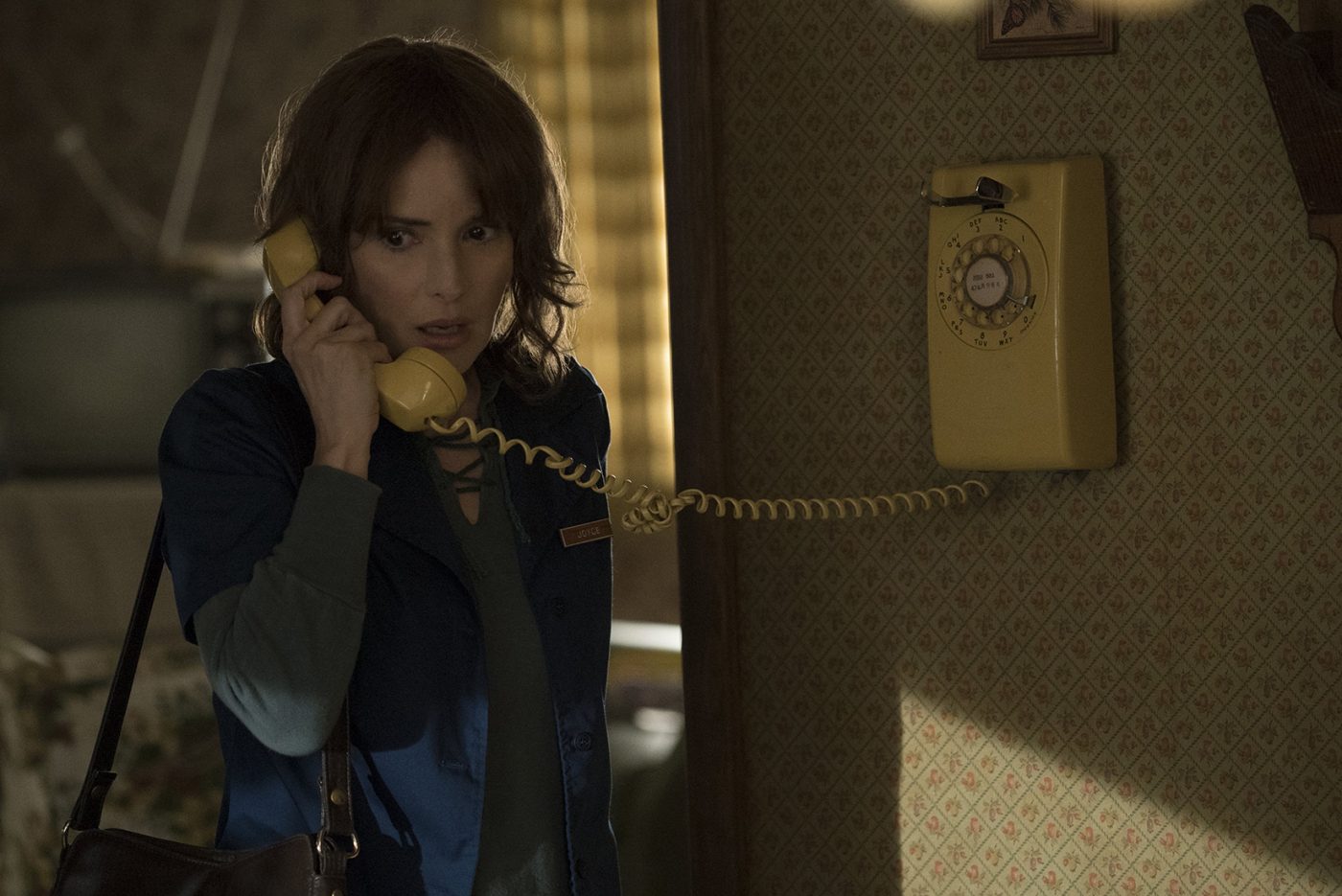 Normally this is where I'd leave you with a free printable, but I felt like shaking things up a little bit and re-creating a little bit of the Stranger Things early 1980s home decor. Nostalgia overload? Nahhh, no such thing.
Home Decor Inspired by Stranger Things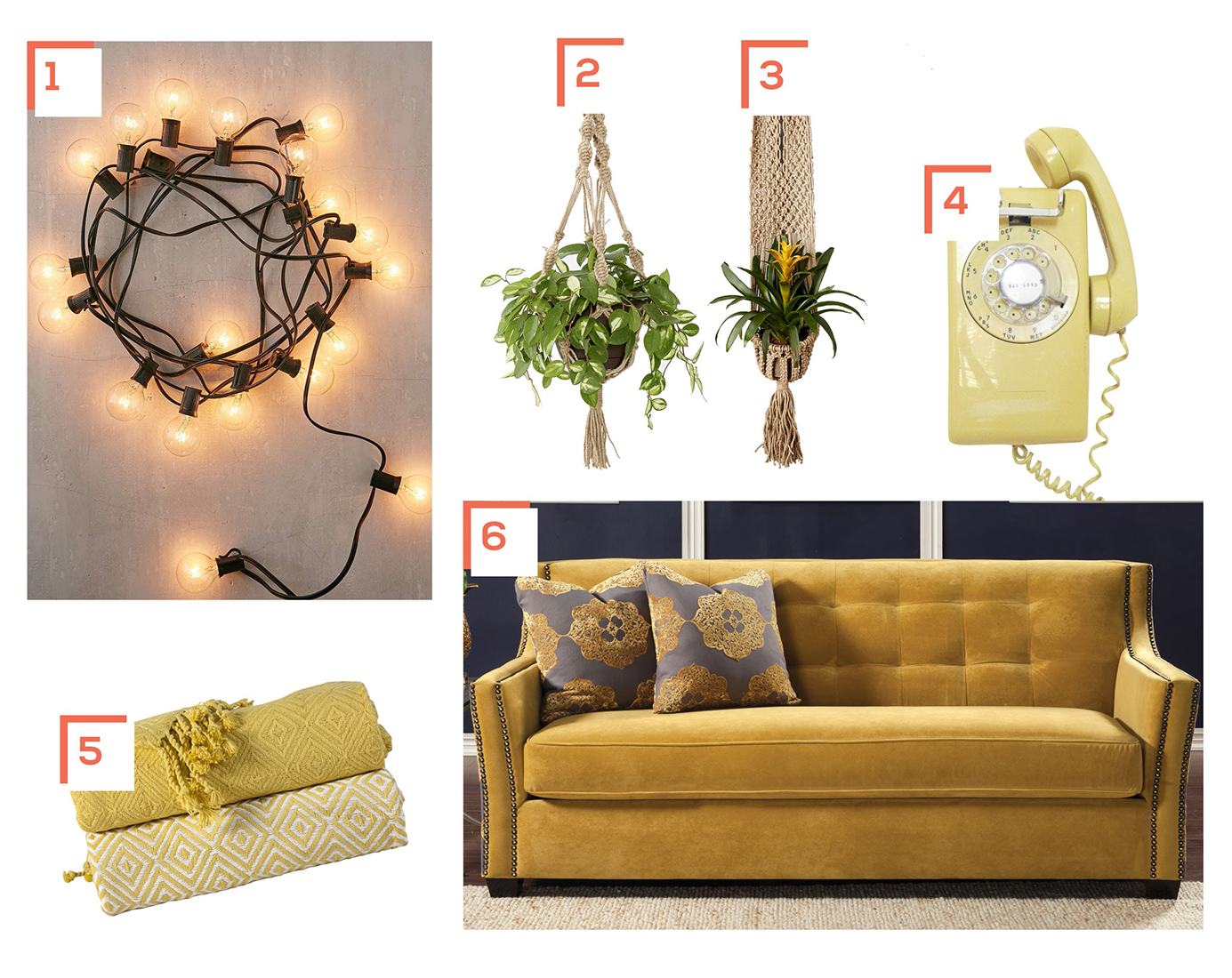 (1) String lights for speaking to the Upside Down • (2) Macrame plant hanger because this is what we did in the Eighties • (3) Another macrame plant hanger so you look like you have a real green thumb! • (4) Rotary wall phone for obsessively calling the police • (5) Cozy yellow blanket for those sleepless nights • (6) Tufted sofa that looks like something you wish you had from your grandparents' house
Wall Art Inspired by Stranger Things
In my obsessive Stranger Things internet searching, I found so many pieces of fan art that I absolutely had to share some of them. Also found? Free compass art. We're going in circles!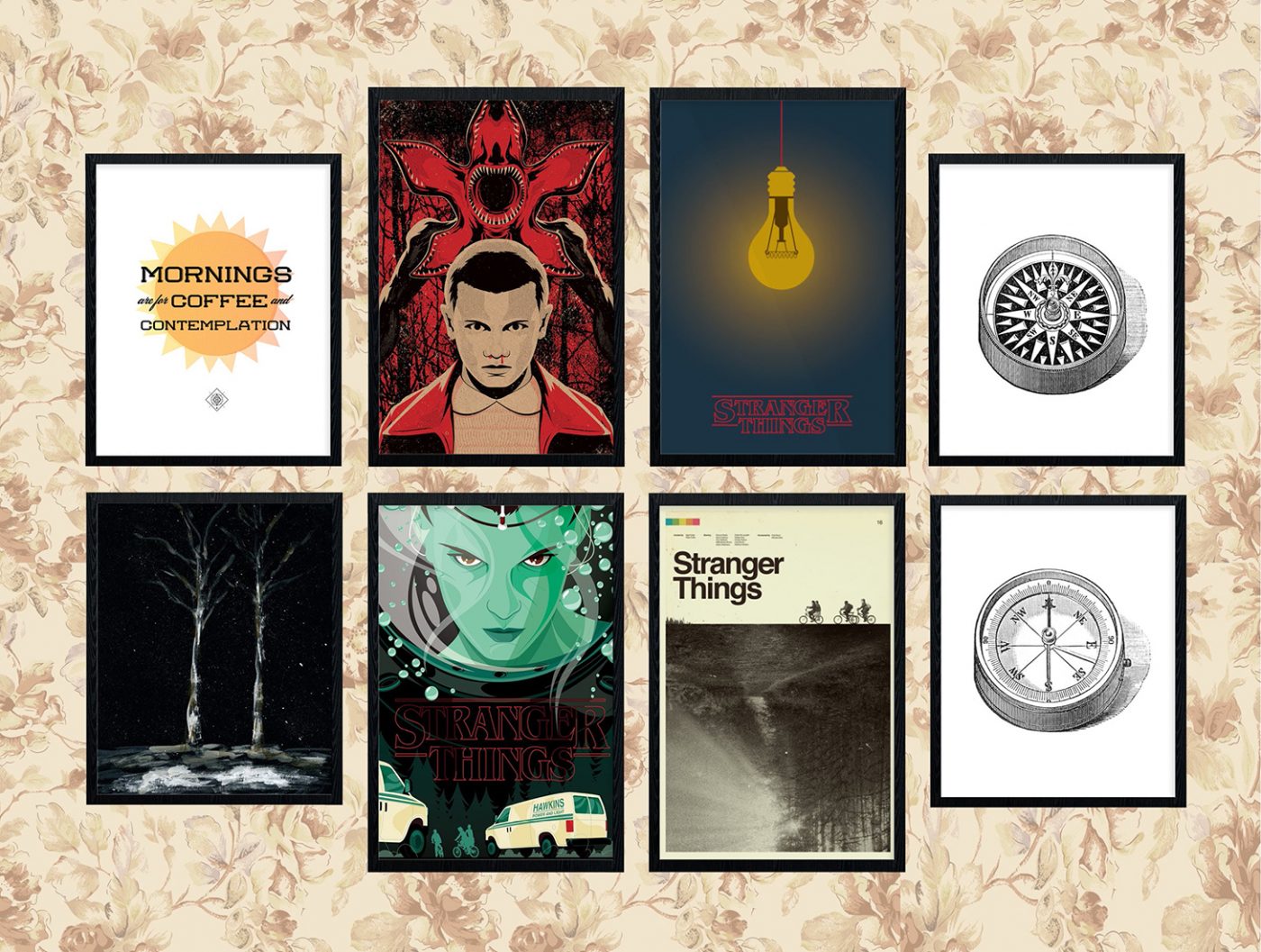 Mornings Are for Coffee and Contemplation (made by me, free download below) • Red Eleven • Lightbulb • Compass (link works for both) • Night Dreams • Turquoise Eleven • The Upside Down
Stranger Things Free Art Printable (Mornings are for Coffee and Contemplation)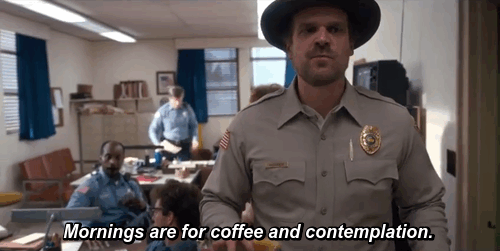 I got a chuckle out of Sheriff Hopper's wise words. Of course this needed to be my Stranger Things free art printable.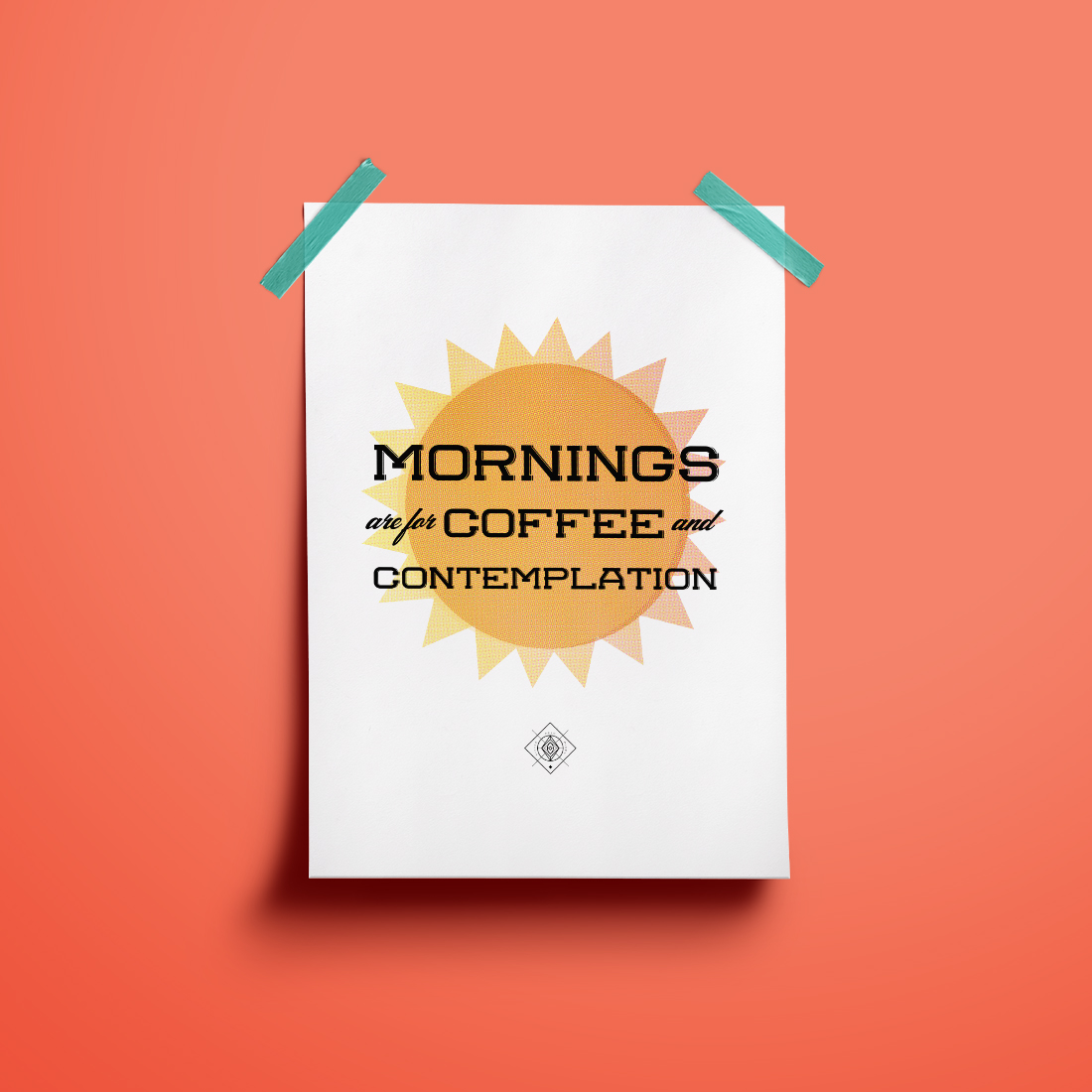 This freebie includes a watermark. For personal use only. You may not redistribute or do anything the faceless monster would do. For watermark-free versions, head over to the shop.
Typefaces used: Molesk & Matador
Download Here
Bookmark this post for later: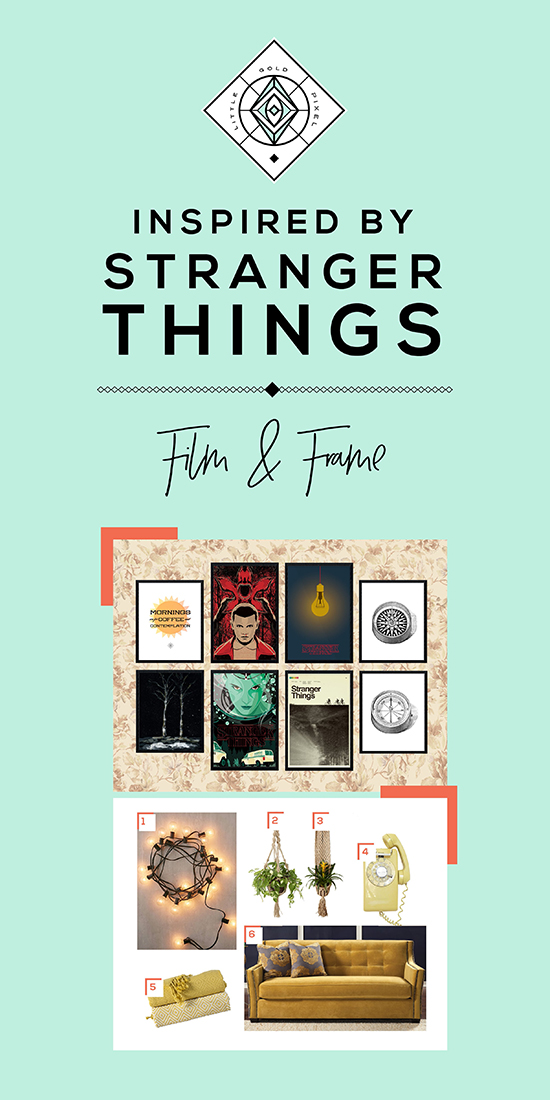 ---
P.S. Come over here for a library of my free printables! Bookmark and share!