Have you ever downloaded a freebie and found out that it was an awkward size? For example, 8×14 instead of 8×10. Or 8×11 instead of 5×7. Or some random size like 9×12.
Yikes. You're definitely going to need to crop and resize these to get them to fit into your standard-size frame.
I've heard from many of you who are looking for an easy solution to resizing a printable without using paid apps like Photoshop
. I admit, Photoshop
is my go-to for resizing and cropping files.
But I recognize that sometimes you need free. Sometimes you need the on-the-go luxury of using web-based apps.
So today I'll show you how to work with PDF printables to resize for a standard frame, using two very easy sites: PDF 2 JPG and Canva.
How to Resize Printables Using Free Tools
I've noticed that free printables come in odd shapes when they're vintage images or clip art, like my favorites from The Graphics Fairy. In fact, I'm going to grab this gorgeous tropical leaves printable from The Graphics Fairy to use as a demonstration.
We lucked out, and it's a standard 8.5×11 size. But, alas, I have a 5×7 frame.
The first thing to do is go to PDF 2 JPG and follow the instructions to convert your file into a JPG (you cannot upload a PDF into Canva, where we're going next). Make sure you choose the "Excellent – 300 dpi" JPG option to ensure a crisp, high-res JPG.
Let's move over to Canva, starting on your "create a design" page. Take a look in the upper righthand corner and select "use custom dimensions." Type your dimensions (don't forget to change the units to inches). Ta-da! You've created a template in the correct size for your frame.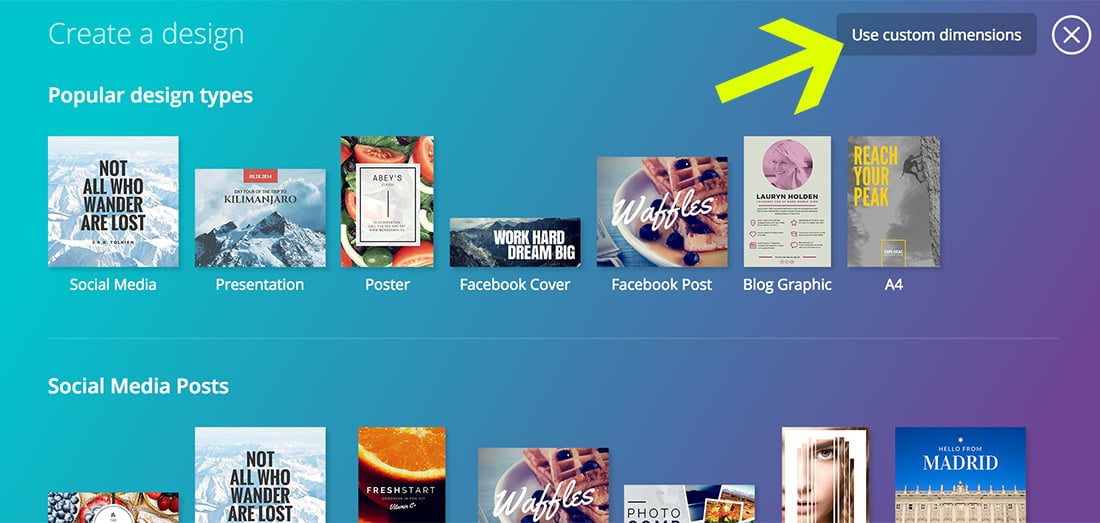 Next, upload your newly created JPG. Then drag and drop onto the template, and resize by manipulating the corners of the image.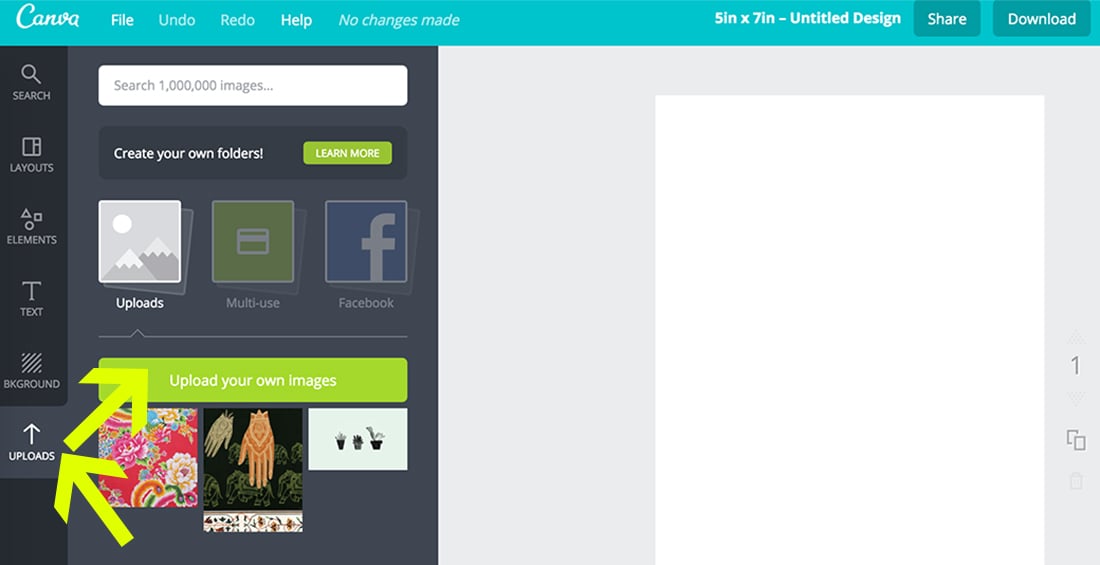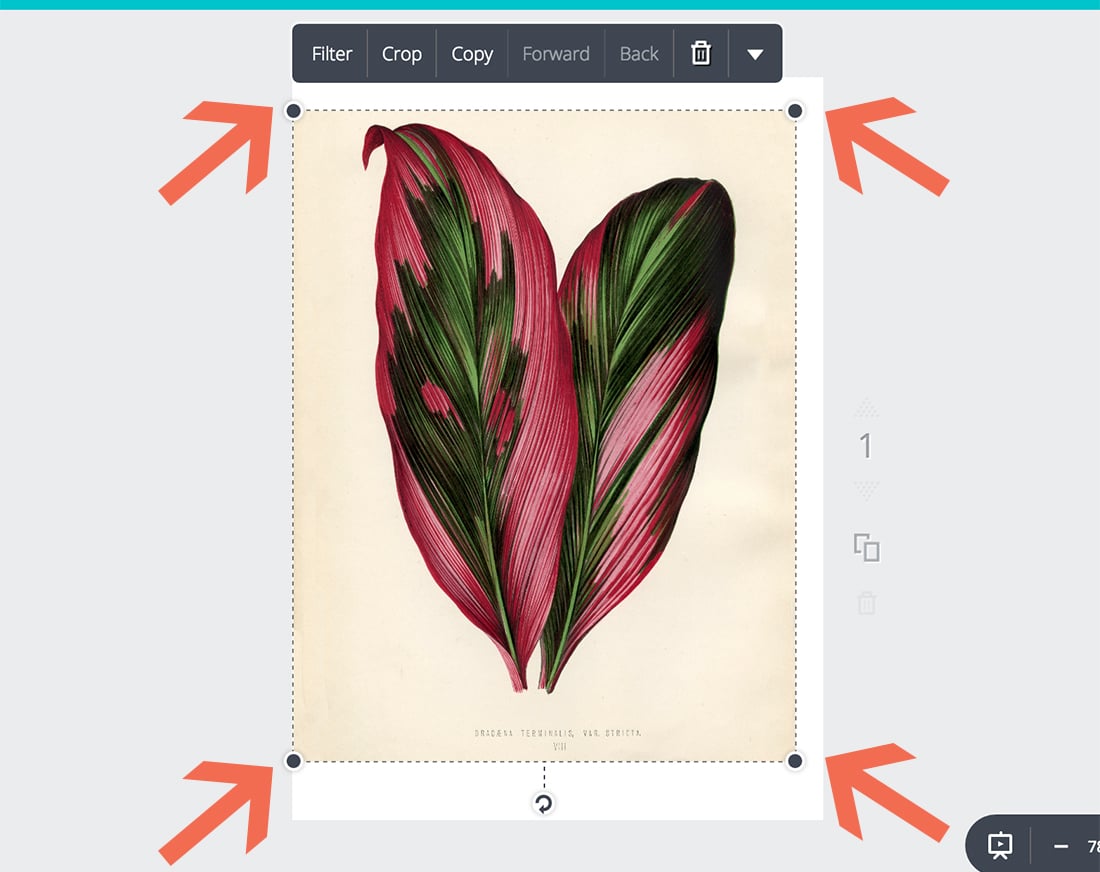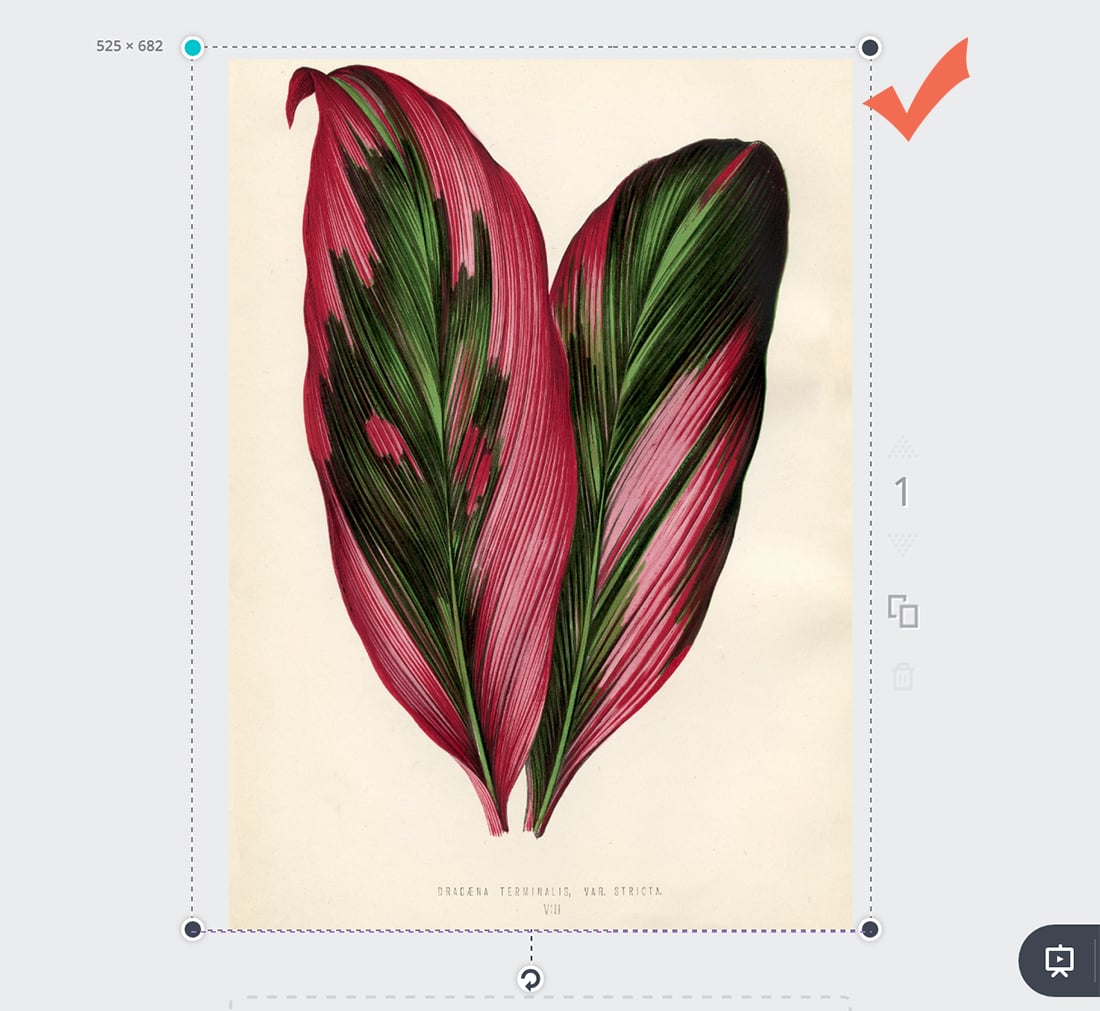 Last, download as a PDF: For Print.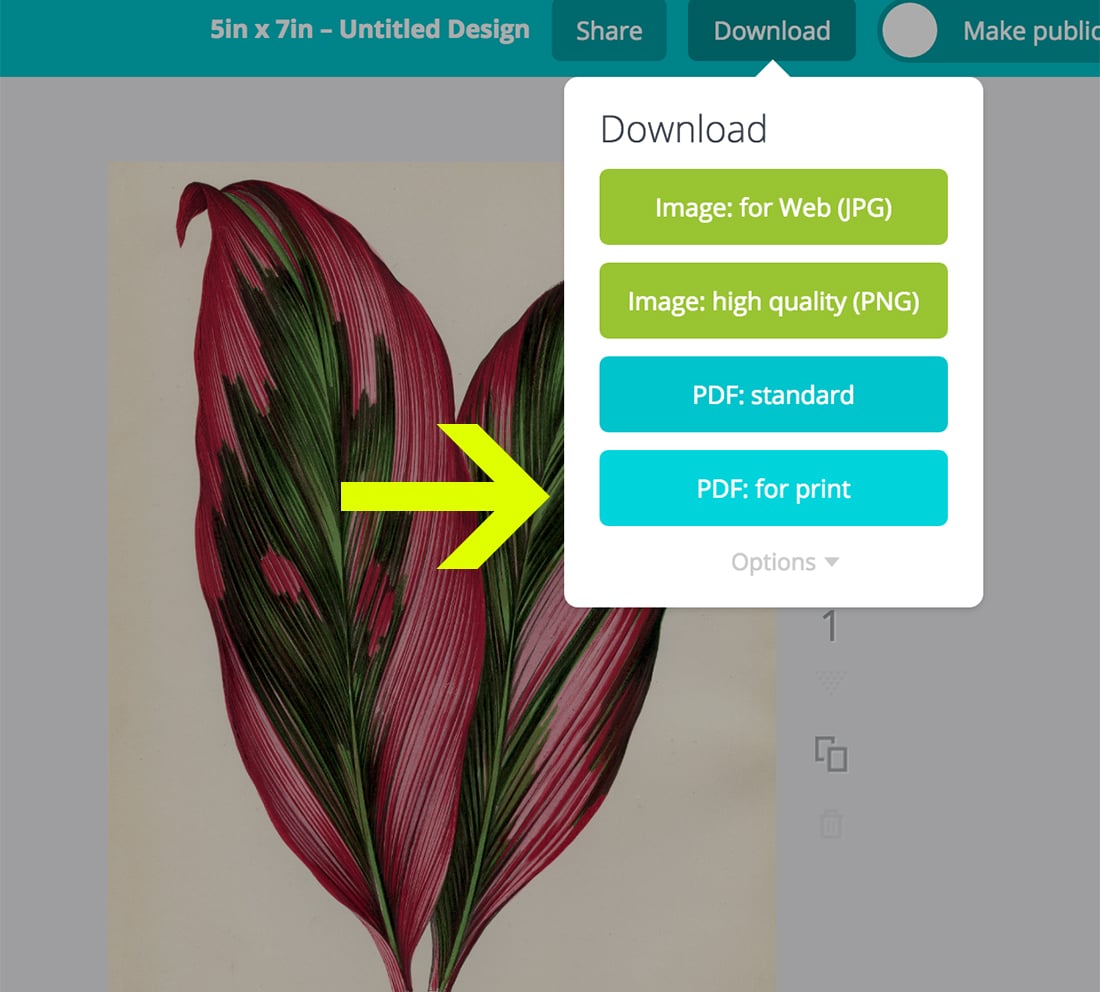 There you go! Now all you have to do is print and frame — and you did it all for free.
Pin it for later!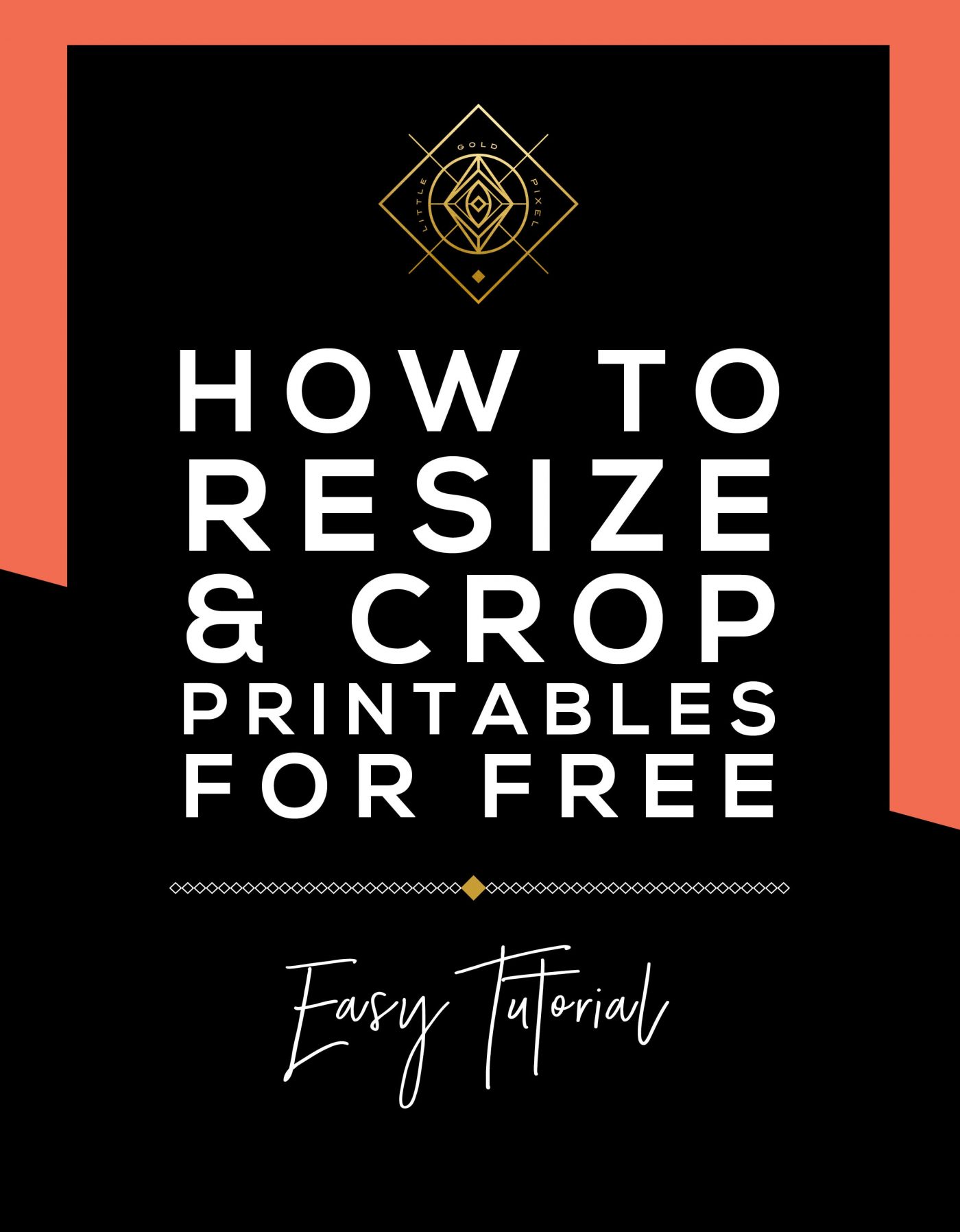 P.S. Like these easy design tutorials? Try making a circle photo.
P.P.S. Learn even more cool stuff on Skillshare.