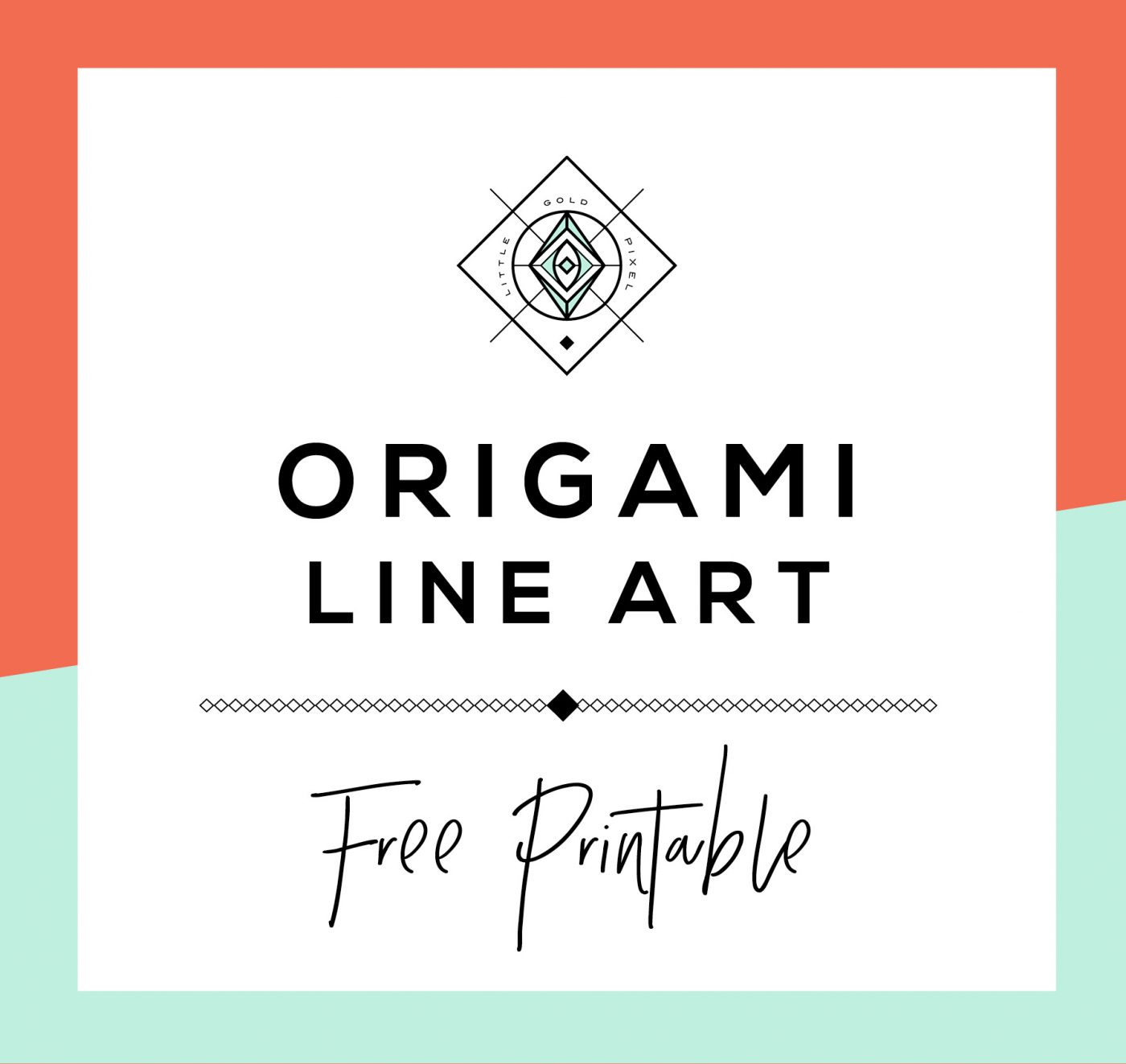 Q: What's simultaneously the most excruciating and most cathartic task?
A: Cleaning off your desktop and organizing your computer into folders.
Am I right!?
The only thing that even comes close to the same agony/ecstasy is deleting emails till you have a clean inbox.
Whew, boy.
I just sorted my desktop and downloads folder, and I found a ton of projects that I'd forgotten about, including this origami line art that I created in Illustrator when I was fooling around after taking a few Skillshare* tutorials.
Have you ever taken a Skillshare course? The thing I like the most about them is that there are so many short, 15-minute tutorials in literally any topic you're interested in.
So far I've taken lots of Illustrator and Photoshop courses (there are always more shortcuts to learn!), as well as calligraphy and entrepreneur training. The best part? I've only spent 99 cents on all this quality training — seriously, three months for 99 cents.
If you click on this Skillshare link and sign up, you also can get three months for 99 cents. So worth every penny.
Anyway, back to the origami art I unsurfaced. This was a fun, who-knows-where-this-is-going abstract project that turned out better than I expected it to. Couldn't you see it hanging in a chic minimal living room … perhaps even your room?
Origami Line Art Free Printable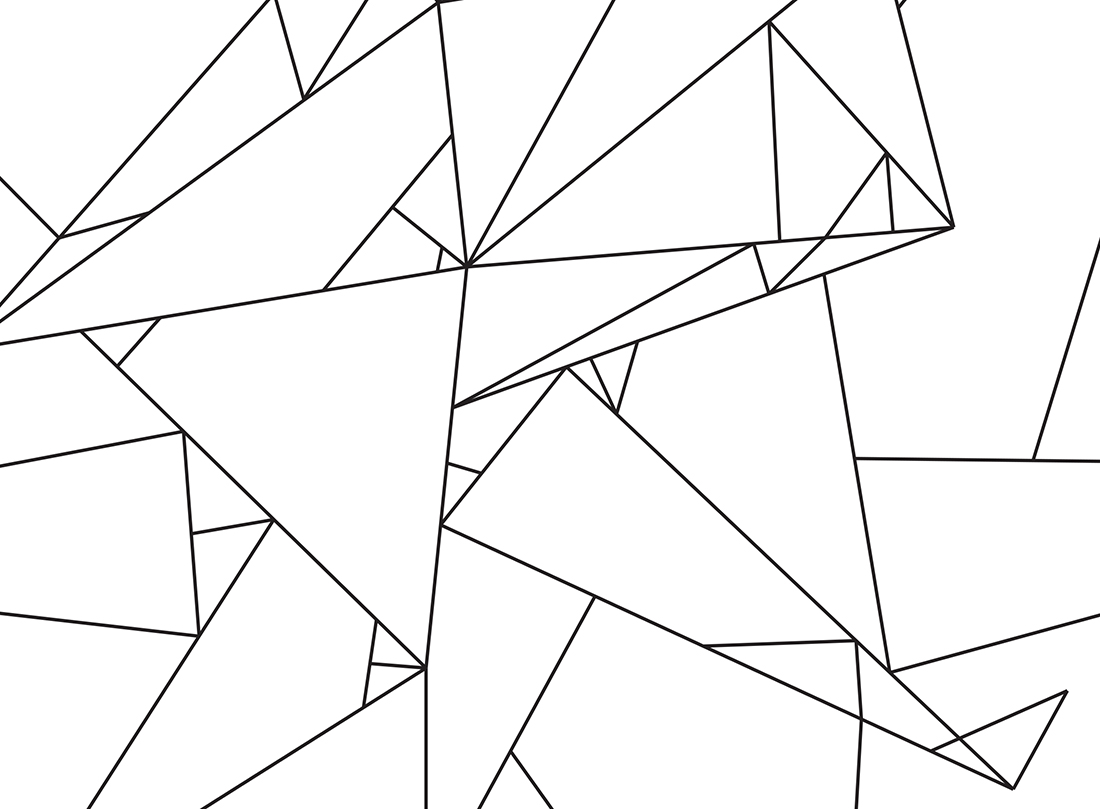 Free download below is a high-res PDF. Note that free download includes a watermark on the bottom. Watermark-free versions of my printables are available in the shop.
Fine print: Personal use only. Play nice, yadda yadda yadda, do not attempt to sell or pass off as your own. © Little Gold Pixel LLC
Tools: Illustrator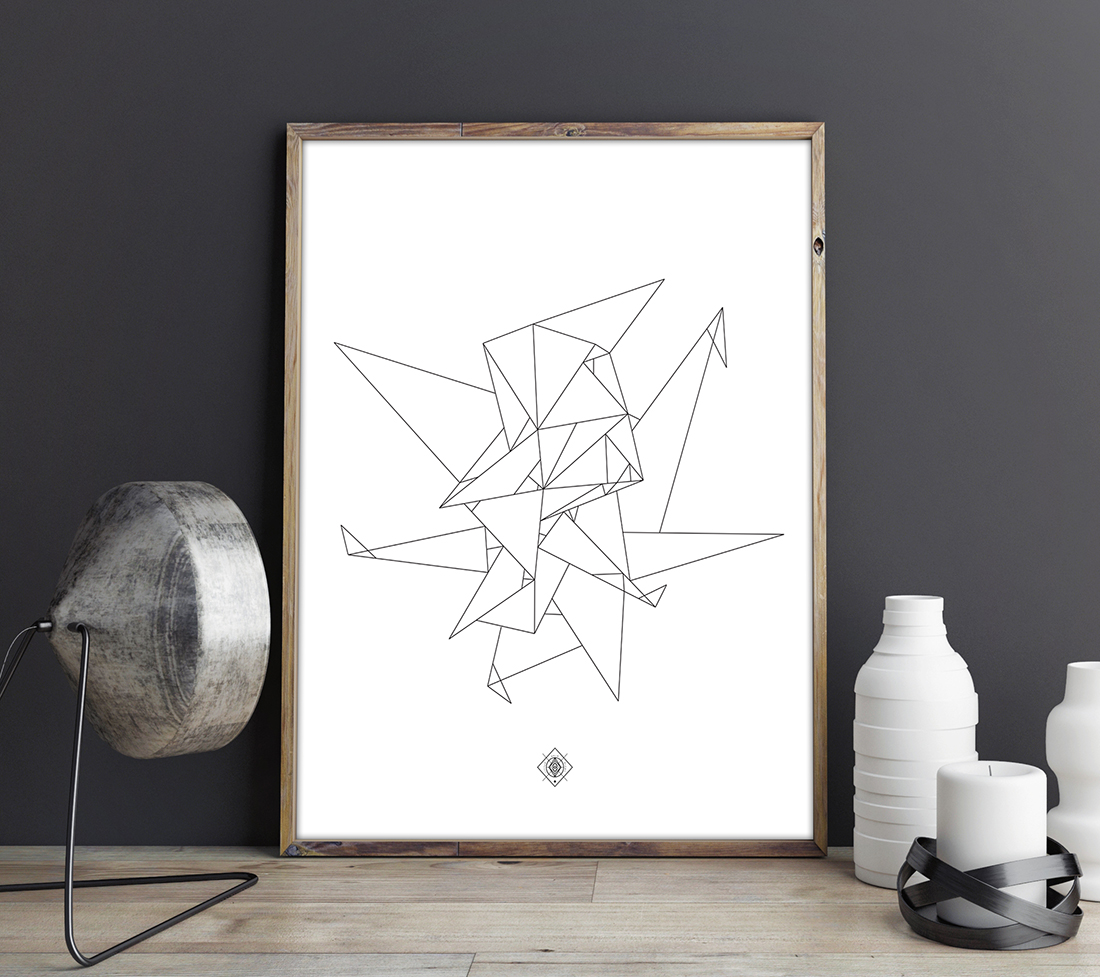 Download
Download Premium
Pin it: