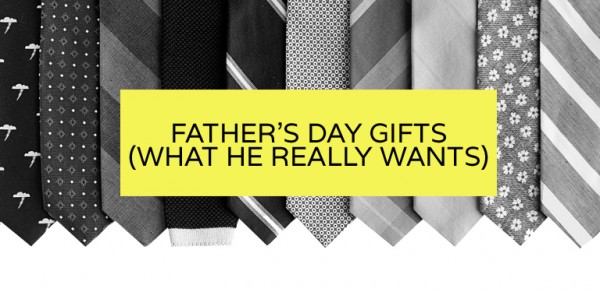 I could've used a Father's Day gift guide to give me some clue as to what to give my dad for the holiday during my formative years. I can't recall what I ever managed to scrounge up for him, but I can guarantee it was nothing actually worth recalling. It's always been (and still is) exceptionally difficult to buy gifts for him.
H is a little easier to read, and I thank my lucky stars that I've been saved from a lifetime of picking out funny desktop calendars or neckties as a last resort.
H is so good at telling me what he wants that he can also tell me what other men want.
After I sifted through a few entries from other Father's Day gift guides, I tried to get a sincere read on whether H would like a cutting board in the shape of California.
"Um, no," he said, scoffing at the thought.
"Why are there so many bad ideas for Father's Day gifts?" I said/whined.
"You want to know what dads want? I'll tell you what dads want."
And that's how a list of big (way, way big) and small delights was born. The sky was the limit! Money was no object! Read on for H's dream Father's Day gift guide for all dads, and why dads would like each item.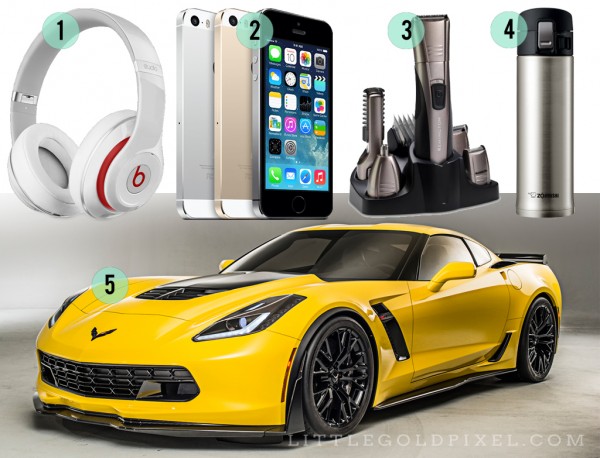 1. Beats by Dre headphones. Why? Because a man needs to block out annoying coworkers.
2. iPhone. Why? Because a man needs the best technology at his fingertips.
3. Grooming kit. Why? Because a man's gotta look good for the ladies … in his life.
4. The best travel mug. Why? Because a man needs to sip on some hot coffee on the way to work.
5. Corvette Z-06. Why? Because every man needs 650 horsepower.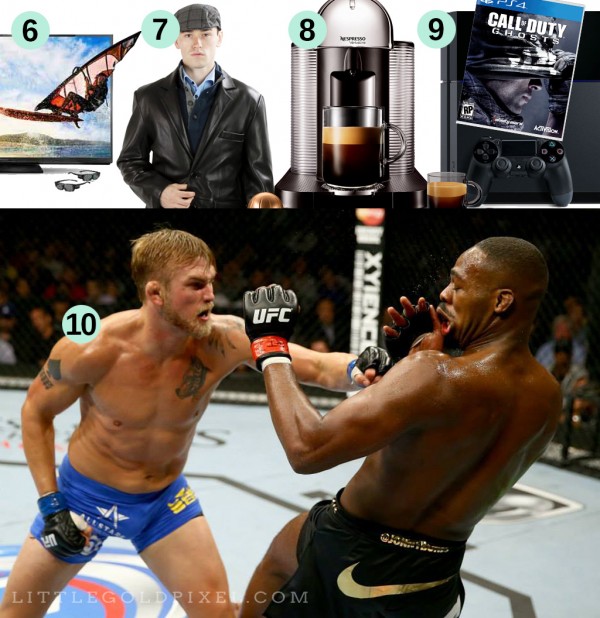 6. 70-inch 3D TV. Why? You have to ask?
7. Leather blazer. Why? Because sometimes a man wants to look sharp without really trying.
8. Nespresso coffeemaker. Why? Because a man needs to start his day on the right note.
9. PlayStation4 + Call of Duty Ghosts. Why? Because sometimes a man just need to "own some noobs."
10. UFC Gym membership. Why? Because a man's gotta work on his fitness.
Did H nail it? Any other items the dads in your life would add?