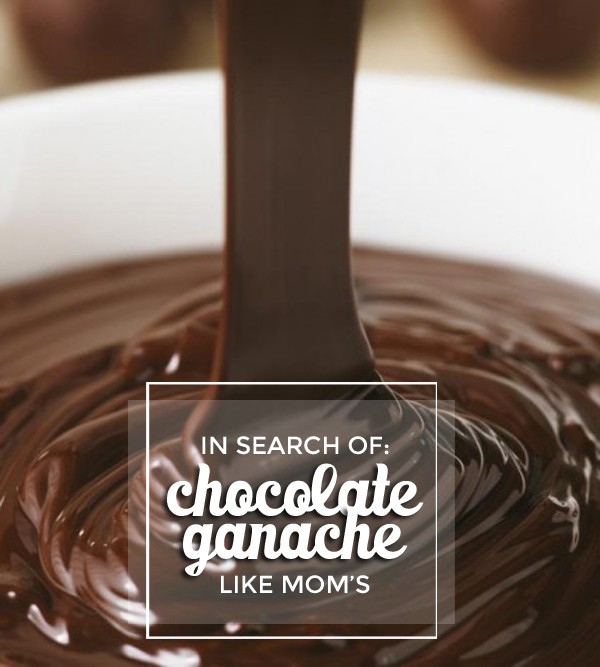 This morning my soon-to-be 4-year-old reminded me that her birthday is coming up in one week.
"More like three weeks, honey."
"Oh. Three weeks, then." She pauses dramatically, thinking on this. "Mama?"
"Yes?"
"In three weeks I have a birthday, and I get my very own cake!"
I laughed out loud, because of course.
Above presents, above parties, leave it to my child to wax poetic about birthday cakes. That's how we know she's mine. (That and the fact that she lived in my womb for nine months.)
I know that, when I was a kid, the best thing about waking up on my birthday was, hands down, knowing that my mom might be making a chocolate sheet cake with the most delectable icing on top.
I didn't know much about what went into making this icing, frosting, ganache, whathaveyou. I just knew that it was the richest, shiniest, thinnest, sugar-grittiest shell that formed over the top and seemed to permeate the entire cake with its awesomeness. There was also some boiling involved. I remember this only because I would request a spoon for licking what remained in the pot (after it cooled down).
I want to re-create my mom's cake and perfect chocolate ganache for Alexa, but I don't have a recipe.
Good thing I have a secret weapon called the Internet.
What IS ganache, anyway?
Do you know the difference between icing, frosting, glaze and ganache?
I only roughly did until I started researching this recipe. There are some serious, hardcore ways to build a cake (those of you who have seen Cake Wars know what I'm talking about). I don't want to get into all the details when others explain it so much better, so it's best to read about the different kinds of frostings from sites with names like Confection Perfection and Crafty Baking.
For our purposes, we want a ganache.
Ganache is so quaint in comparison to some of the aforementioned Cake Wars techniques. I think of ganache as the old Southern Belle who would rather things taste good than look good. "Take your fondant and shove it," she says.
Chocolate ganache needs two ingredients: chocolate and cream.
You can make additions for different results:
Oil or corn syrup for shiny glaze
Butter for shine and firmness
Alcohol/spices for flavor
Changing the ratio of chocolate : cream will either thicken or thin the ganache
So this ganache thing should be pretty simple, right?
It depends.
I am going for nostalgia here, so all bets are off. I found five methods I'd like to try to see which one comes closest to my mom's.
1. Really involved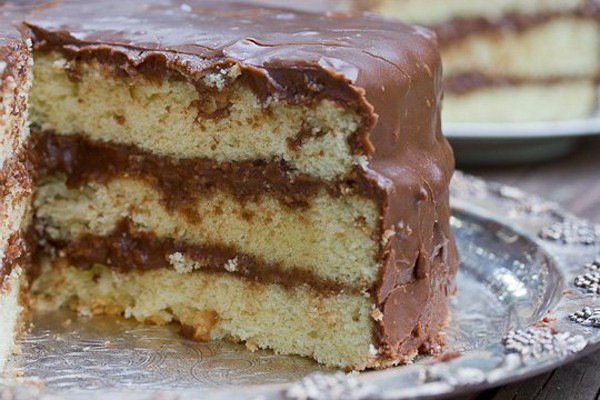 Of all the recipes I read, this one on The Kitchn seemed the most labor intensive, the most volatile … and the most delicious. Do click on that link to read about the trials and tribulations a woman had trying to re-create her grandmother's celebrated ganache. It's thoroughly fascinating. You know when someone writes "good luck!" at the end of a recipe card, you're in for a treat.
Do you see the way the chocolate cracks and crumbles a little bit in the photo? That's what I'm talking about. That's the stuff!
2. Slightly less involved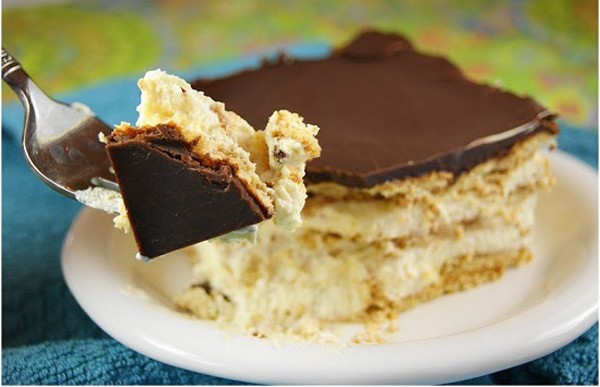 The ganache made on Inspired Craft Ideas uses cocoa instead of baking chocolate. I'm intrigued by this one because the color is more consistent with my memories. Marry the color of this ganache with the crumbles of that first ganache, and we might have perfection.
3. Super simple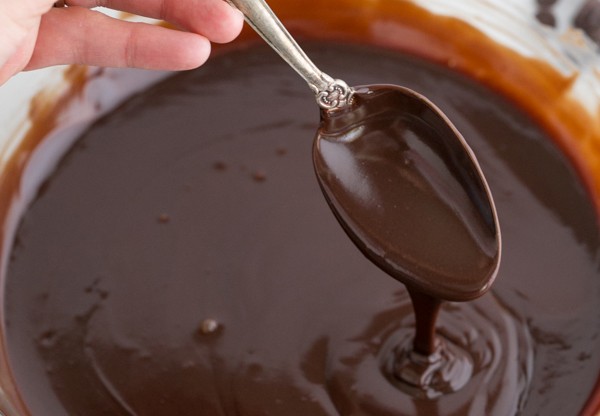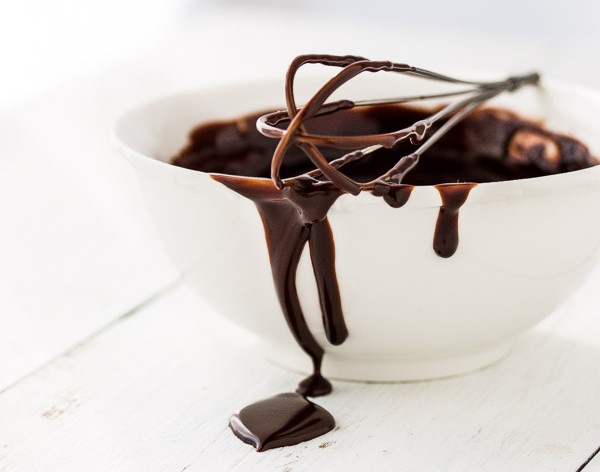 These two processes (top is from Natasha's Kitchen and bottom is from Pretty Simple Sweet) are very similar, and I like that the results look consistent between the two. Chocolate + heavy cream + a little bit of timing and don't burn it.
4. Letting ganache thicken up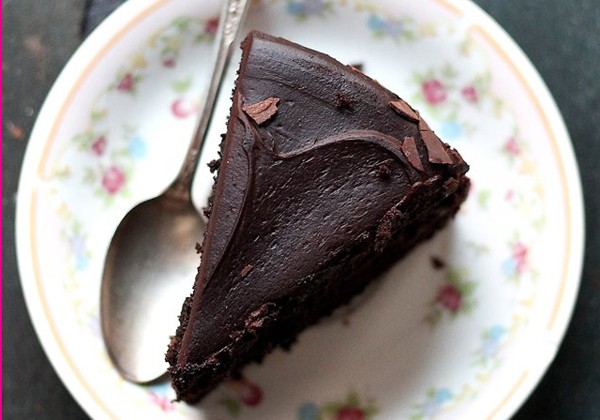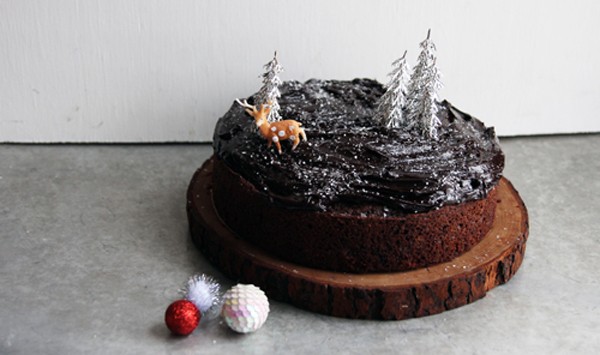 If you want more of a traditional frosting, simply cool ganache and whip it back into shape. Top is from Diethood and bottom is from Take a Megabite.
5. Microwave hack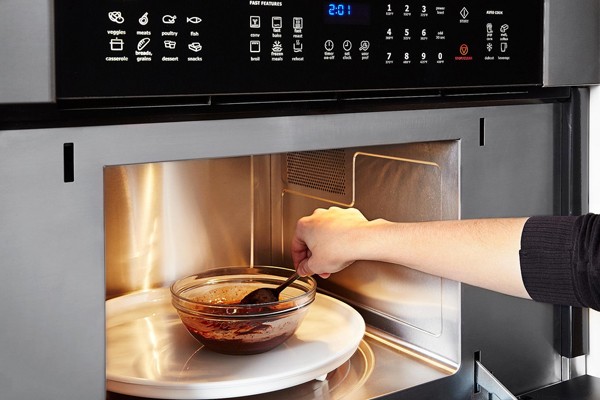 If you can't wait around for boiling, there's always the microwave method.
Which one should I try first? Any tips, family secrets? Share in the comments!
---
Lead image credit: Luisa Contreras via Wikimedia Commons; modified by Little Gold Pixel