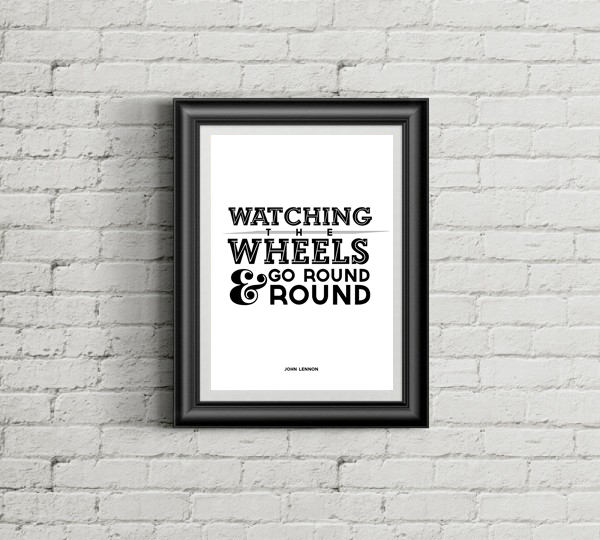 This is one of my favorite John Lennon songs:
You might say, really? How do you relate to this?
It's not like I can truly relate to the concept of leaving behind my busy lifestyle of Beatlemania and nonstop music recording, all so I can bake bread and be a stay-at-home parent.
It's just that … don't we all want this to some extent? To get off our own personal merry-go-round and not work a rigid 9-5 or be beholden to an employer or deadline or some other lifestyle constraint?
I know I do. I'd love to work from home, for example, in my yoga pants while listening to music loudly and singing along to it. And being able to spend more time with my little goose and my husband.
I realize it's easier to go rogue when you're a multimillionaire like John Lennon, but a girl needs her dreams.
In John Lennon's 1980 interview with Playboy (arguably his best ever), I love how they get right into it:
PLAYBOY: "The word is out: John Lennon and Yoko Ono are back in the studio, recording again for the first time since 1975, when they vanished from public view. Let's start with you, John. What have you been doing?"
LENNON: "I've been baking bread and looking after the baby."
PLAYBOY: "With what secret projects going on in the basement?"
LENNON: "That's like what everyone else who has asked me that question over the last few years says. 'But what else have you been doing?' To which I say, 'Are you kidding?' Because bread and babies, as every housewife knows, is a full-time job. After I made the loaves, I felt like I had conquered something. But as I watched the bread being eaten, I thought, Well, Jesus, don't I get a gold record or knighted or nothing?"
PLAYBOY: "Why did you become a househusband?"
LENNON: "There were many reasons. I had been under obligation or contract from the time I was 22 until well into my 30s. After all those years, it was all I knew. I wasn't free. I was boxed in. My contract was the physical manifestation of being in prison. It was more important to face myself and face that reality than to continue a life of rock 'n' roll… and to go up and down with the whims of either your own performance or the public's opinion of you. Rock 'n' roll was not fun anymore.
It's a great interview. Read the rest here.
And download this free printable I made for you. Hang it on your wall. Imagine the possibilities.
John Lennon Free Art Printable
Image is a high-res 8×10 jpg and should fit in a standard frame.
THE FINE PRINT: As always, play nice. For personal use only. Share with friends. Tag @littlegoldpixel on Instagram so I can see where you're hanging your print!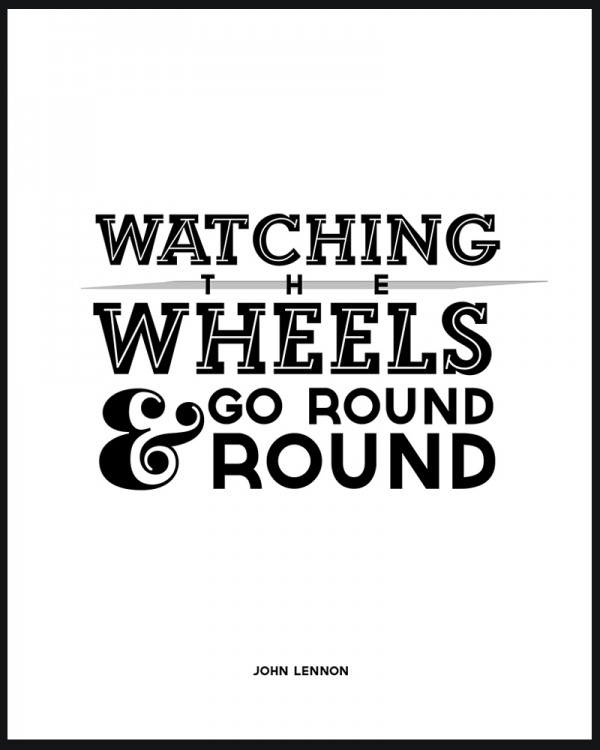 Right click + save image as …
Now in the shop
A version with premium fonts (instead of the free, trendy ones above). Classic!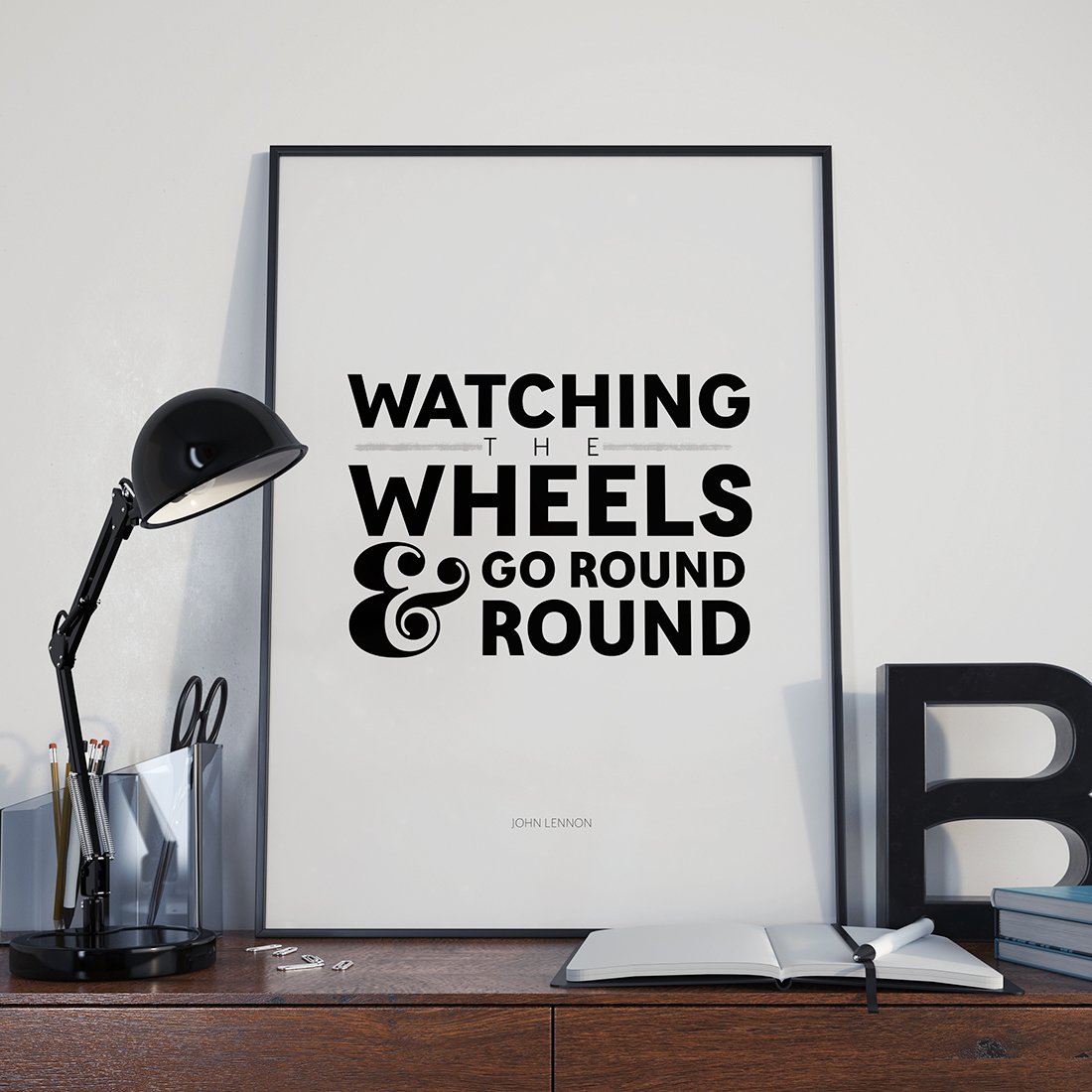 ---
P.S. All You Need Is Love & more freebies!