I'm excited to kick-start summer today with a recipe AND a printable. This post was created in partnership with Bundaberg Brewed Drinks.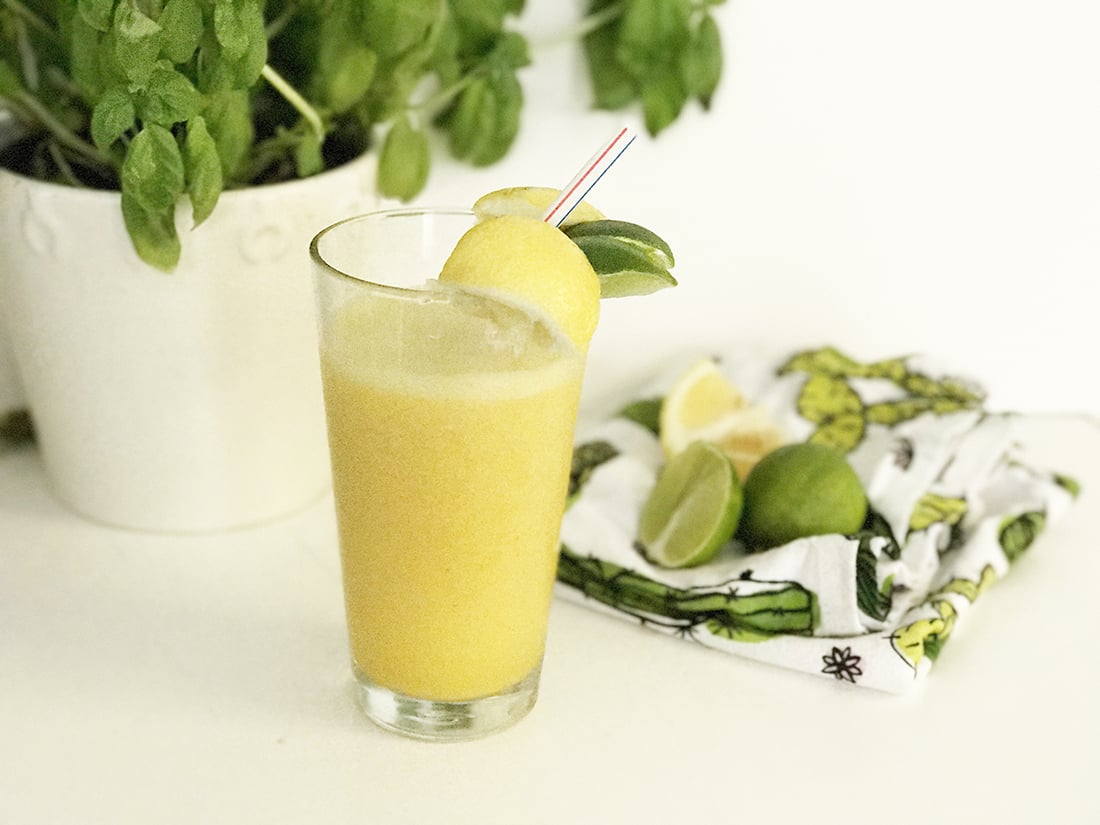 Who actually waits for June 20 to celebrate the official start of summer? Do you?
I certainly don't. My summer is bookended by the Days. As in, I'm kicking up my feet as soon as Memorial Day weekend hits, and I'm living la vida beach through Labor Day.
Give me a beach and a cold drink, and I'm happy as a clam until someone peels me away, red faced and dreamy eyed, already planning my next trip to Hawaii and overdosing on surf music. Oh, and is it five o'clock somewhere yet?
Because sometimes you need a cocktail before noon, know what I mean?
That's why I created this delicious Mango Ginger Mocktail.
The base of this drink is, obviously, a ton of mango. Frozen mango, in fact, because I like a frosty-frothy-frozen beach drink.
But the real star of the show here is the Bundaberg base flavors. Friends, I love a good ginger beer bite, and Australia-based Bundaberg has a huge advantage because it craft-brews its Ginger Beer for at least three days, sometimes up to a week.
Something I find really cool is how the family recipe has been handed down over several generations, and Bundaberg even has its own ginger farm. So yeah, it's legit.
As a designer, you know I'm freaking out about the incredibly photogenic stubby bottles (they even have rip-top caps!).
Did you know there's an opening ritual? You're supposed to "flip, rip and sip" to make sure you mix up all that good stuff before drinking.
Or, you can flip, rip and put it in the blender with some mango and banana, and let all the flavors get real friendly-like. Keep reading for the recipe!
Mango Ginger Mocktail Recipe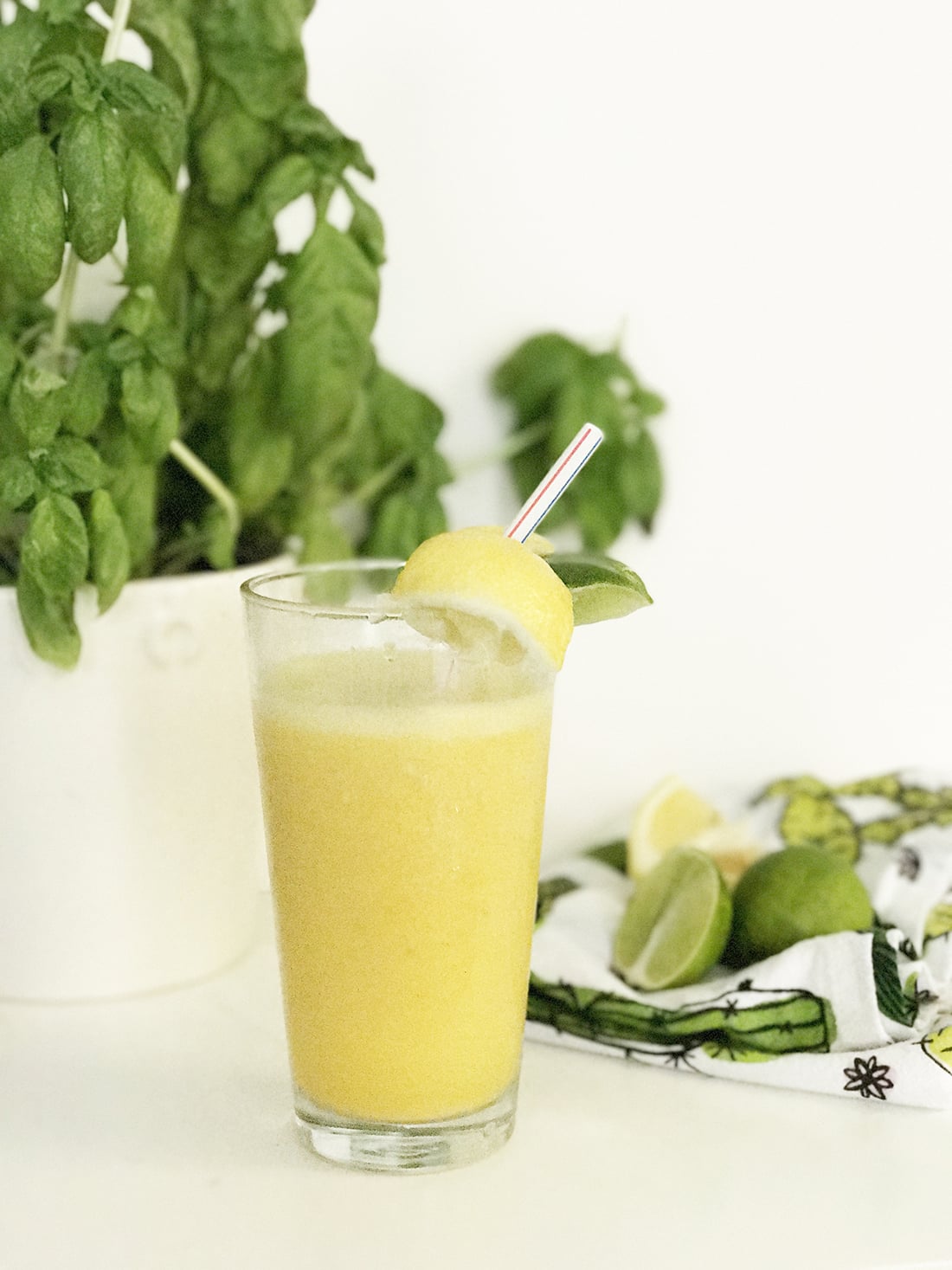 (Makes 5-6 drinks)
2 cups frozen mango
1 frozen banana
1 bottle (12.7 fl oz.) Bundaberg Diet Ginger Beer
Ice (optional, if you'd like a more frozen consistency)
Pretty simple, right? You add frozen mango and frozen banana first, then pour an entire bottle of Bundaberg Diet Ginger Beer* (or regular Ginger Beer) to the mix, finishing with 1 cup of Bundaberg Lemon, Lime & Bitters. If the blended drink isn't frozen enough for you, add ice and re-blend to your preference.
*Bundaberg Diet Ginger Beer is available in the U.S.
Summer Fun Free Printable
Now that you've got your frosty beverage, check the rest of the items off this list for a fun-filled summer.
Printable is high-res 8.5×11 U.S. letter size. For personal use only. Un-watermarked version available in the shop soon.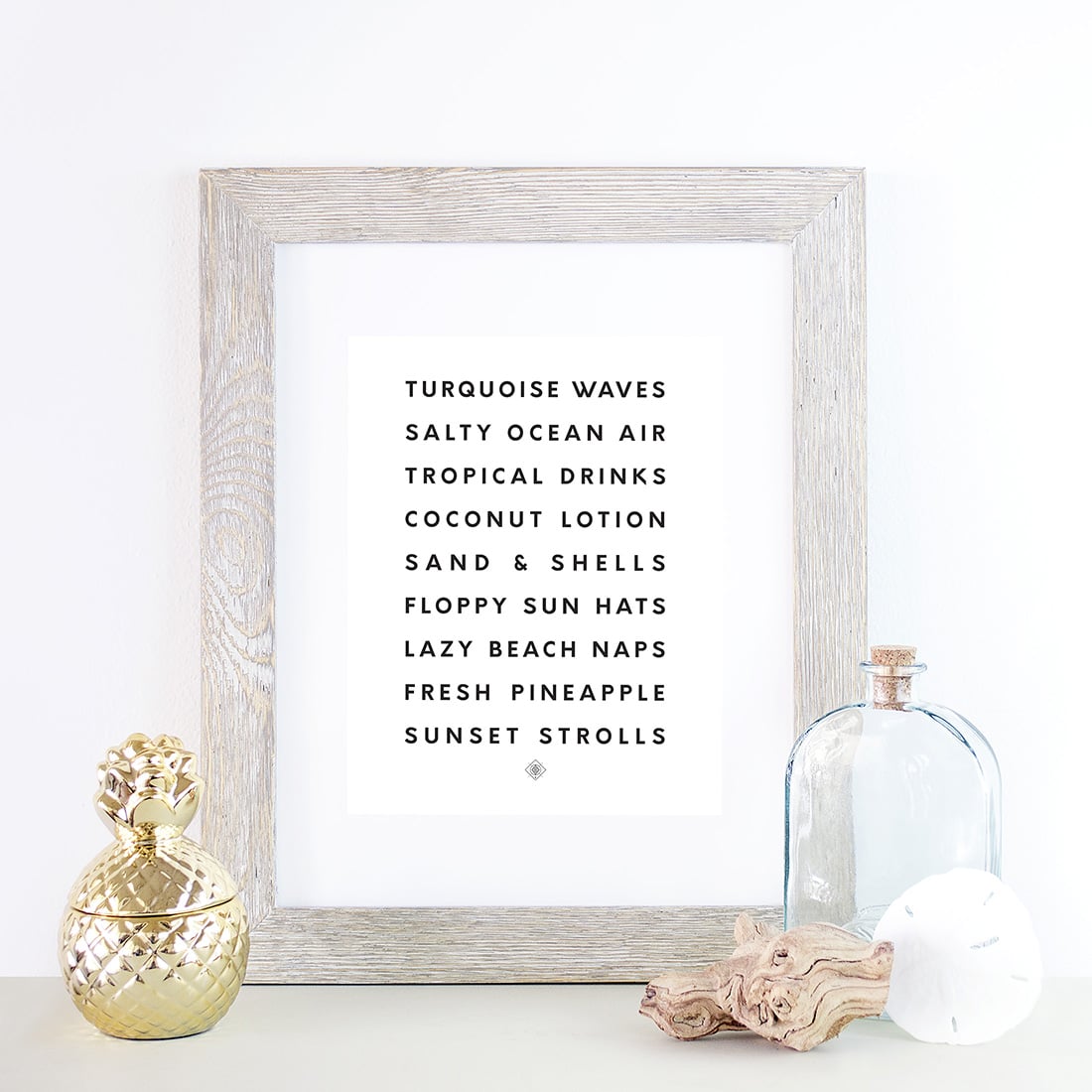 Bookmark for later:
This is a sponsored post written by me on behalf of Bundaberg Brewed Drinks. I only ever work with brands I know and love, and all thoughts and opinions are my own.