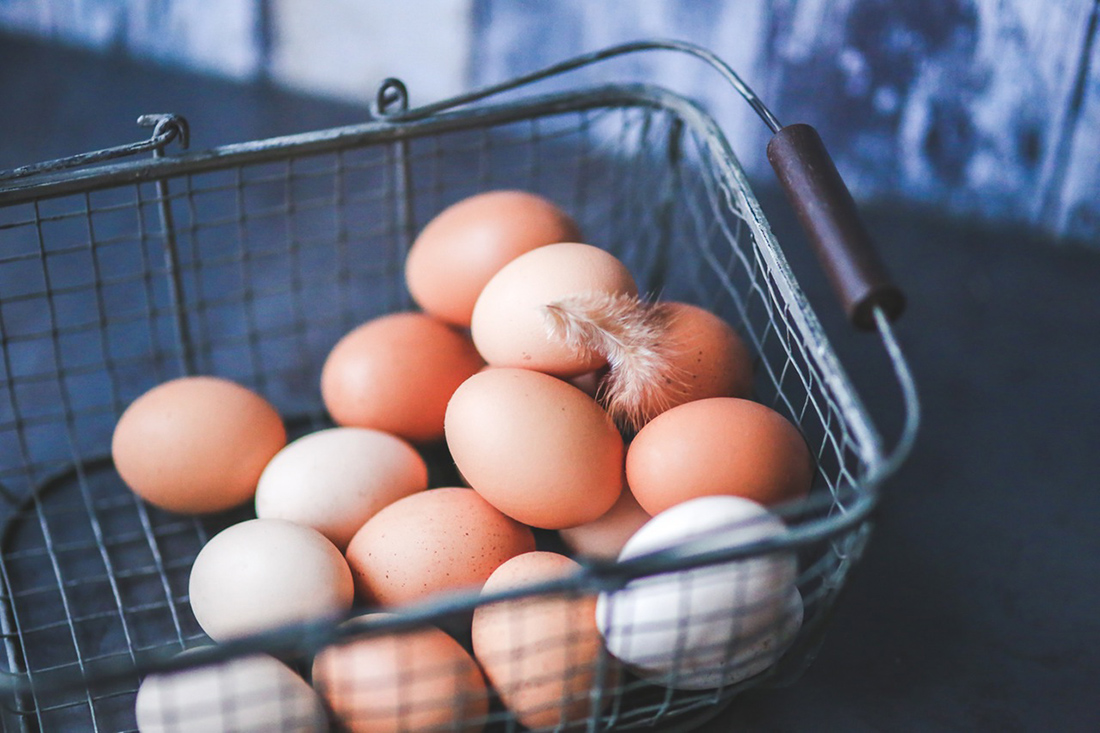 For mere pennies I scored a little egg-dyeing kit at the thrift on Easter weekend, so Husband and I had fun reverting to childhood for a few hours.
We stopped short of hiding them for a hunt, but that was only because we were distracted with thoughts of how we were going to eat hard-boiled eggs for the next week.
What to Do With Leftover Easter Eggs
The next time you find yourself with a salt shaker in one hand and a boiled egg in the other, you might want to try one of our culinary adventures, all of which we wholeheartedly vouch for.
BREAKFAST
Egg on English muffin: Exactly what it sounds like. Chop up a hardboiled egg, slather on some Laughing Cow cheese (the bee's knees!), salt + pepper, toss in toaster oven for a minute, and munch away.
LUNCH
Egg and guacamole on flaxseed bread: Pretty much the same as breakfast, only substitute the cheese with the guacamole. Add a little salsa, and you're good to go.
DINNER
Everything-in-the-pantry salad: Toss a chopped egg, almonds, red onion, corn, bell peppers, flaxseed and chickpeas (and whatever else you find in your fridge or pantry) with romaine lettuce and add some ranch dressing. So good you'd think you planned it!