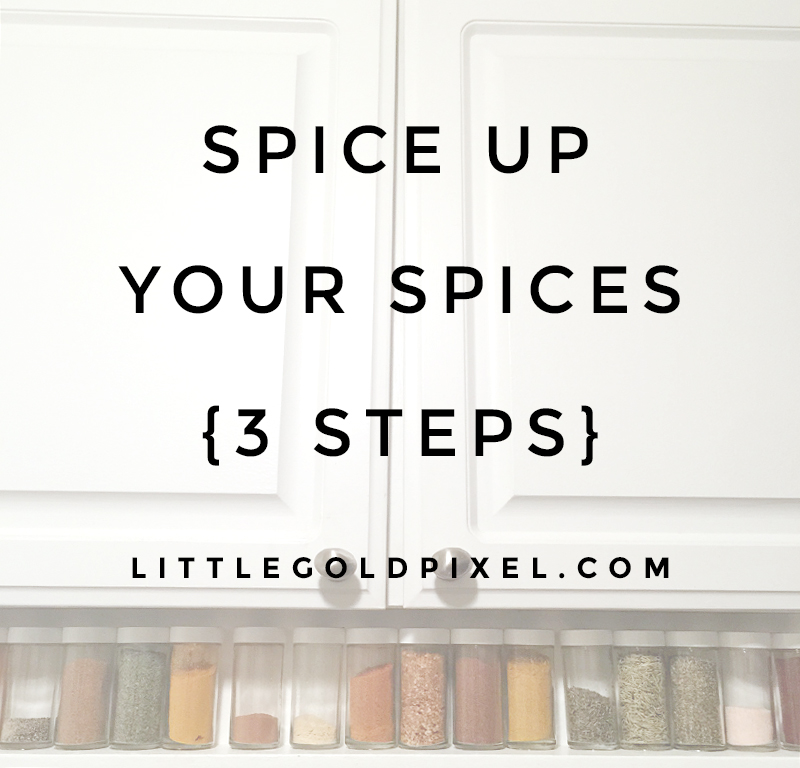 We have been making lots of changes around our house lately. I read somewhere that everything must have a place. If it does not, it will be homeless. Homeless items = clutter. Clutter = we already have enough of that with a 4-year-old and her toys.
We have been so focused on bigger-picture organization that I almost overlooked something that was an eyesore.
Before: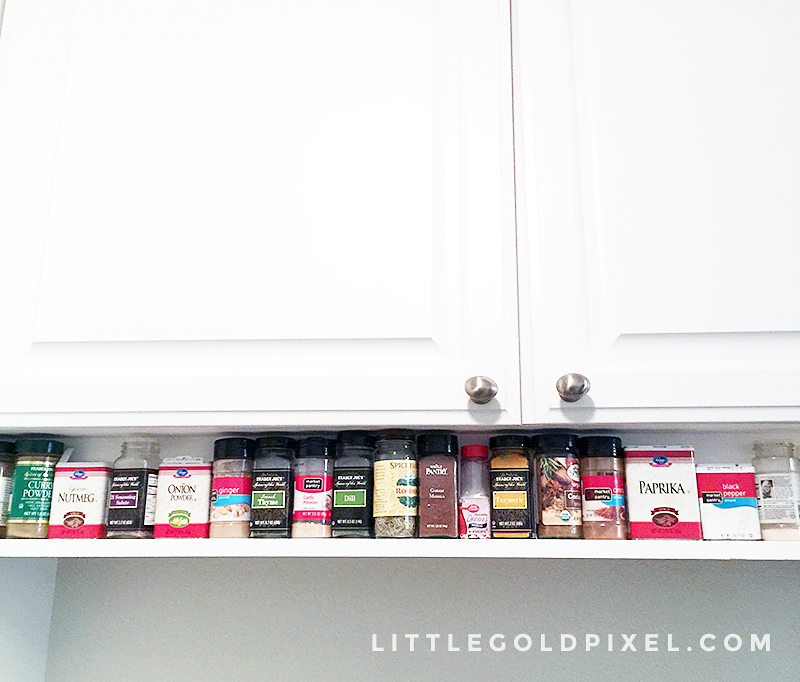 Now it's not that these spices don't have a home. They have a pretty convenient built-in home, in fact, right above the sink, but they were trashing up the joint with their mismatched labels and heights and general disheveled appearance.
They were like the neighbors who leave a giant inflatable Santa Claus on the lawn till mid-April.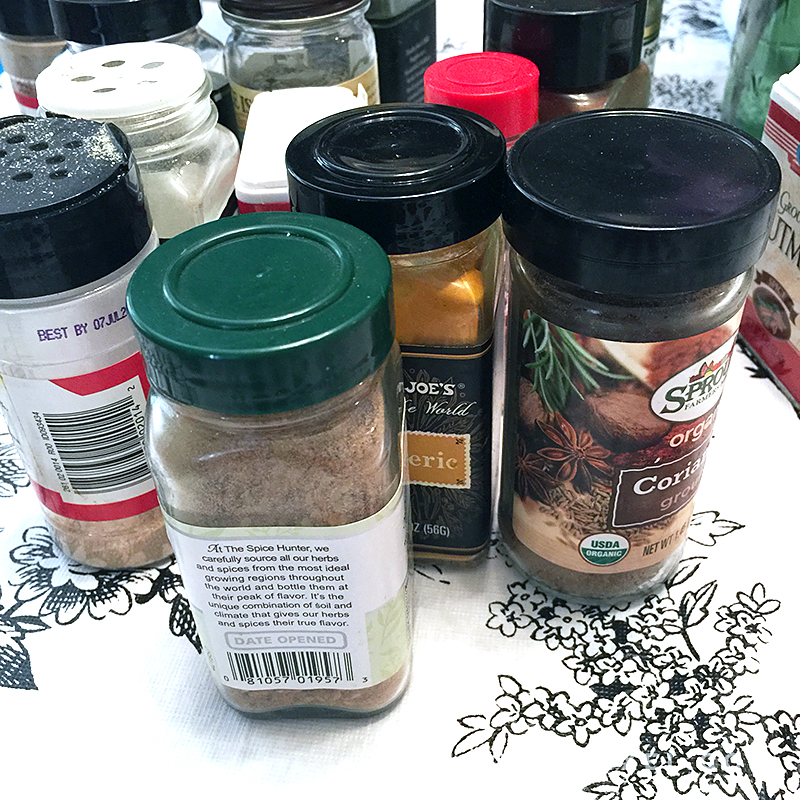 I did an awful lot of research, measuring, comparing, pricing. When I was good and ready, I ordered three items to take our spice rack from blah to bam! (Yes, dated Emeril reference, hello.)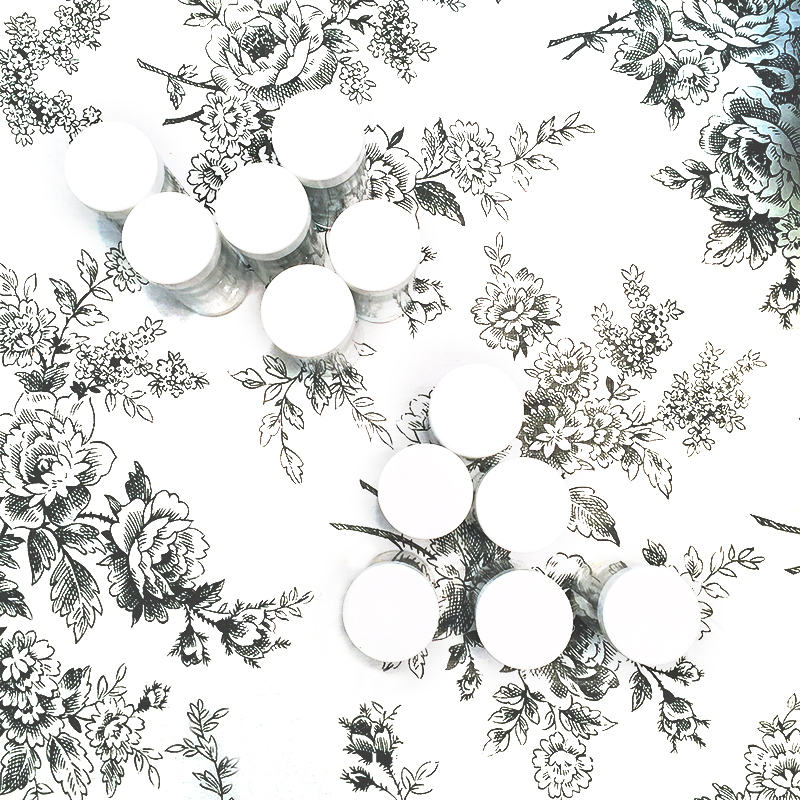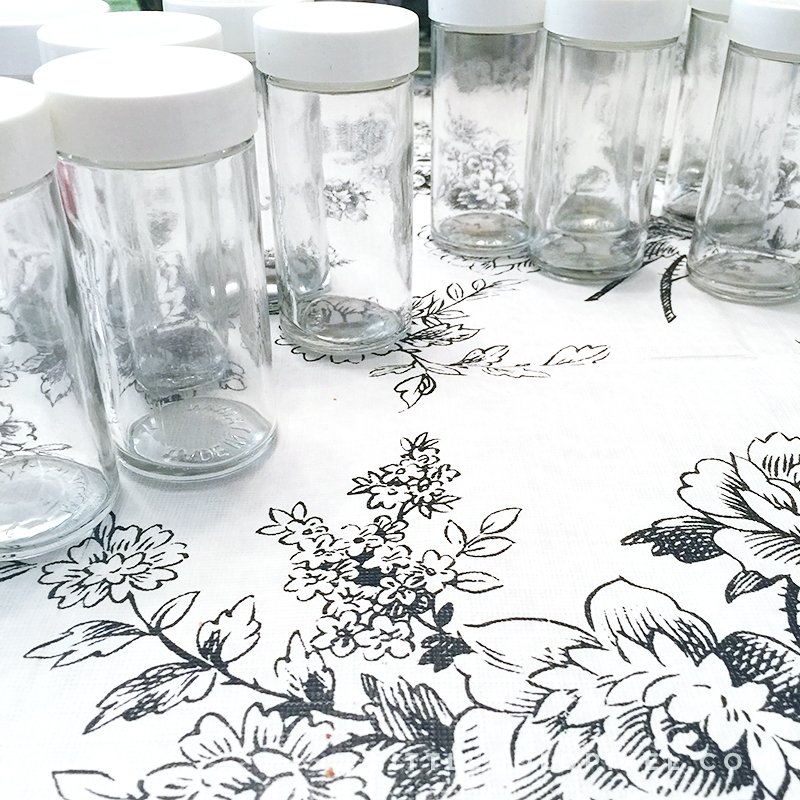 I personally vouch for these three things. They fit together, they are nice quality, and did I mention that everything fits/works together? Yes, important.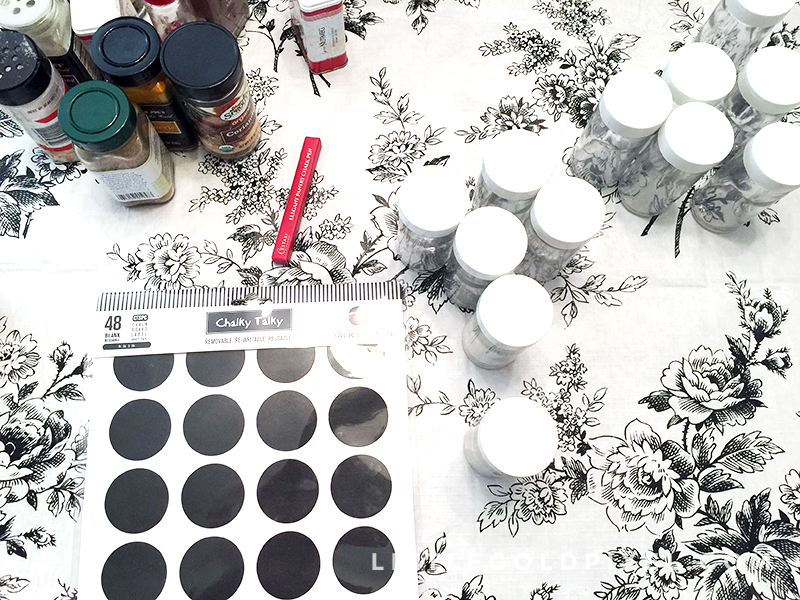 We then started the messy process of moving the spices from their ugly shell to their clean, modern shell. If you have a kitchen funnel, you are better prepared than I. The rest of us can easily make do by rolling a piece of paper into a funnel, like in grade school.
It was so easy Alexa joined in and moved several spices by herself. Half a bottle of ginger didn't make it, but that's to be expected.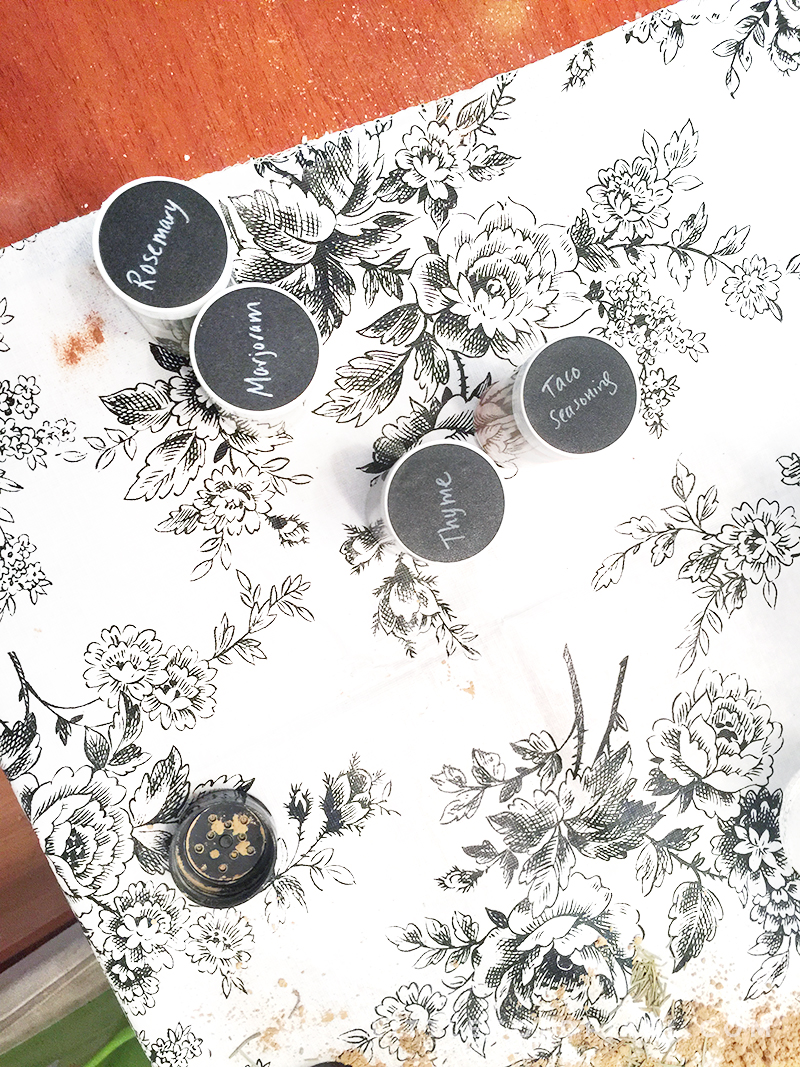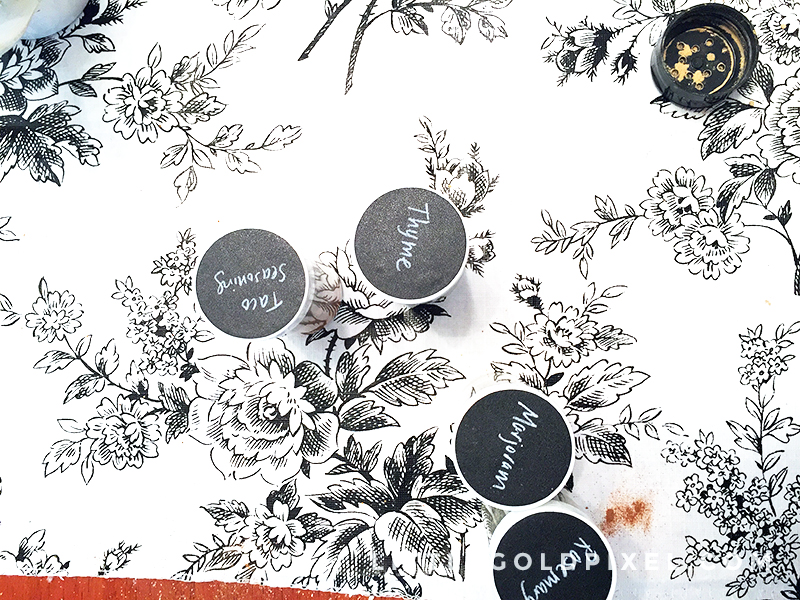 You can place the labels wherever. I decided to put them on top so that my row of spices would look clean and uniform no matter how I shoved them on the shelf. The upside to this approach is that I'm starting to know my spices by sight. It's a handy thing.
All you have to do to erase the chalkboard pen is wipe the label with a wet napkin, and it's good as new.
After: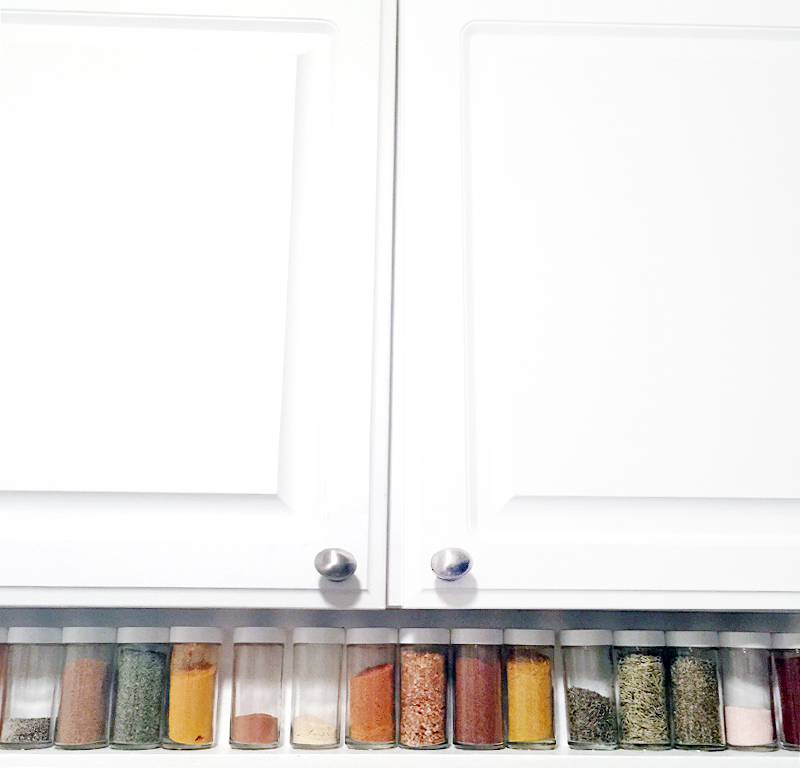 Annnnd, a month later: Success. Everything still looks neat and tidy. I need to buy more cayenne pepper and garlic salt immediately, apparently.
Oh, one more plus: We can fit more spices on this rack now that the jar size is uniform. Awesome!
You can buy the tools here:

Disclosure: Affiliate links are used in this post. I only recommend items I know, use and love. You get something cool, I get an iced coffee. Win-win! Thanks for supporting Little Gold Pixel.