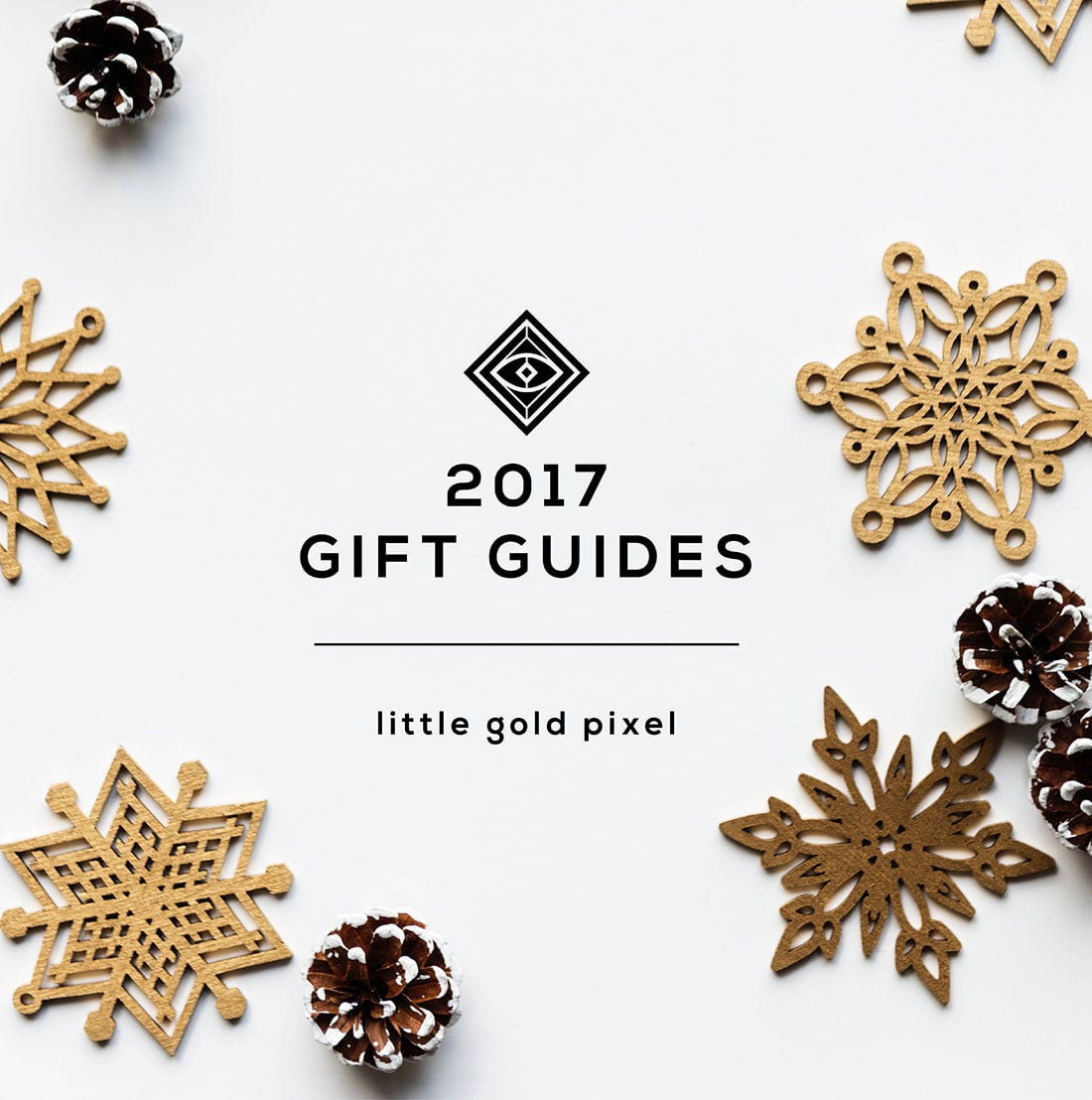 It's gift-buying time. What should you get for your:
• BFF, who just put in her two-week notice and is getting ready to kill it as an entrepreneur?
• Mom, whose recent promotion puts her in executive boss position?
• Sister, who is the most ambitious person you know and has a strict 5-year, 10-year and 15-year plan for her life?
Scroll down, I've got you covered.
Girl Boss Gift Guide (for your fave goal diggers!)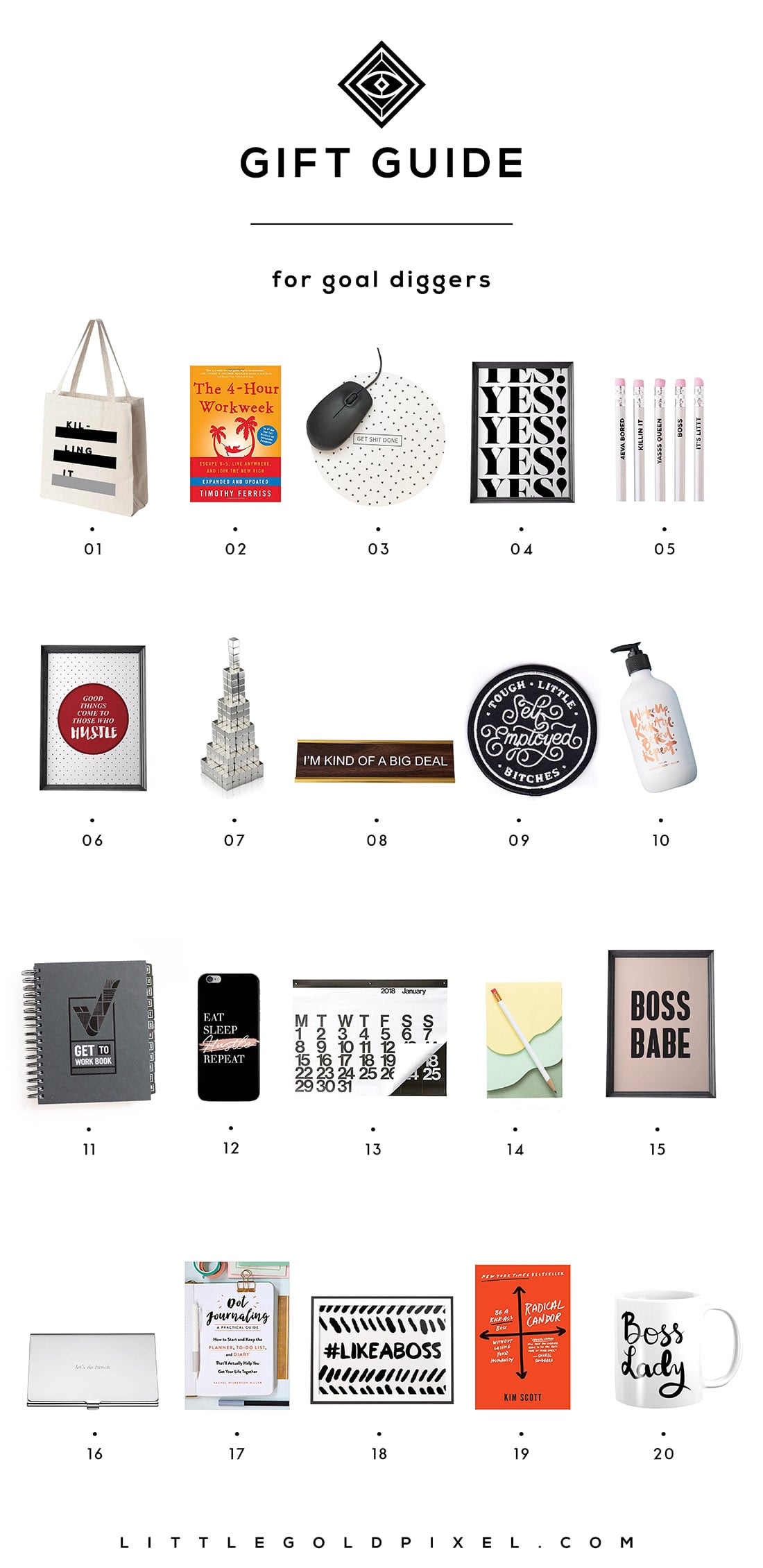 P.S. See the other gift guides here!
P.P.S. Shop Little Gold Pixel inspirational printables here.