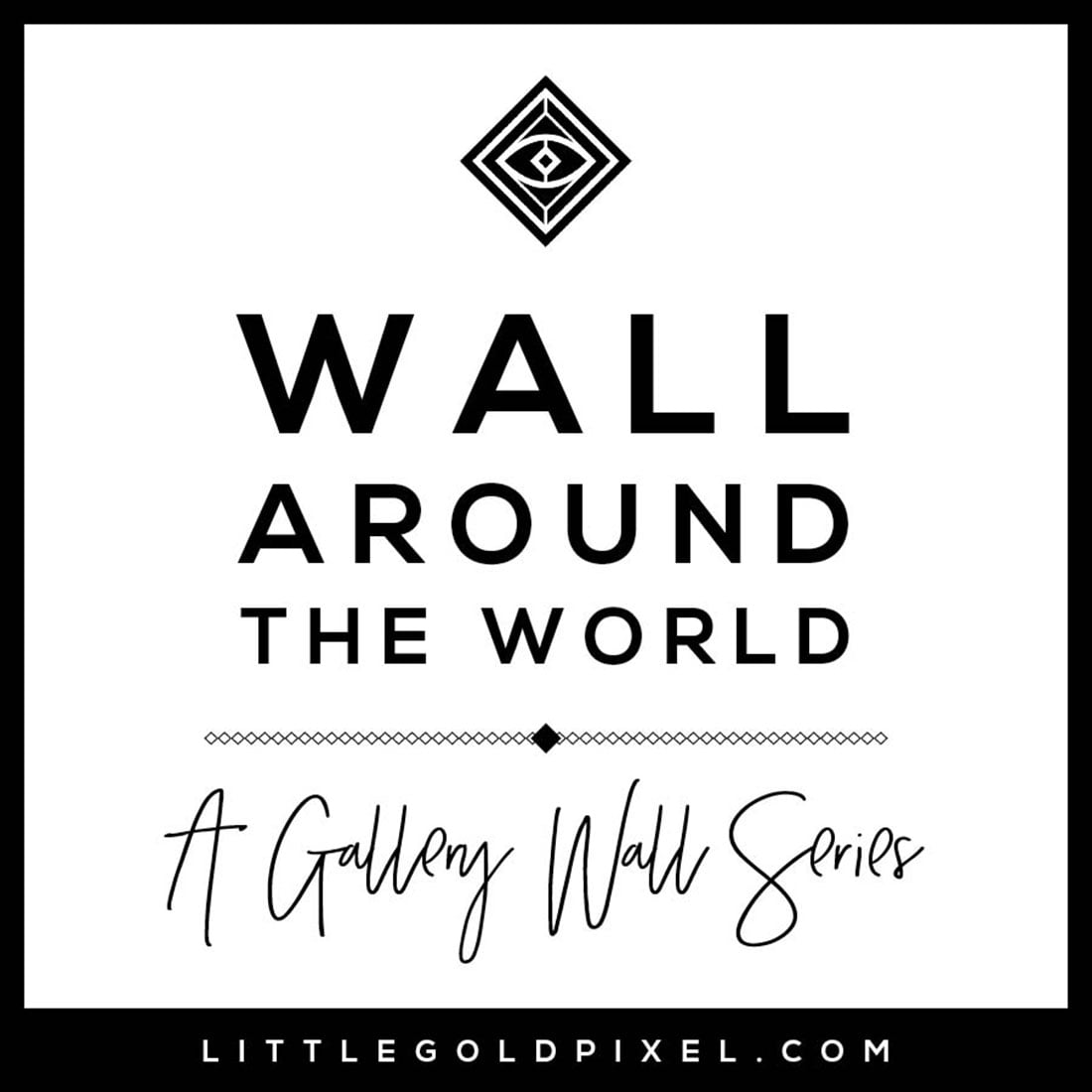 Welcome to the latest installment of the Wall Around the World series, where we go inside the homes of some amazing gallery wall stylists and get the inside scoop on how they choose their art and decor. Check back every Tuesday for the latest virtual tour!
Today's wall comes from New Mexico, where Nichol lives with her husband and three daughters who are in high school and college.
Here, Nichol shares the secrets to her home style, including her quest to simplify and the importance of having wall art with sentimental value.
On where she lives
I live in beautiful Albuquerque, New Mexico.
It's a beautiful desert with great weather! We get all four seasons, which I love. We live near our river (the Rio Grande) and an area of town that is very diverse and always bustling.
Our home is near many local restaurants, shops, and nature trails near our river.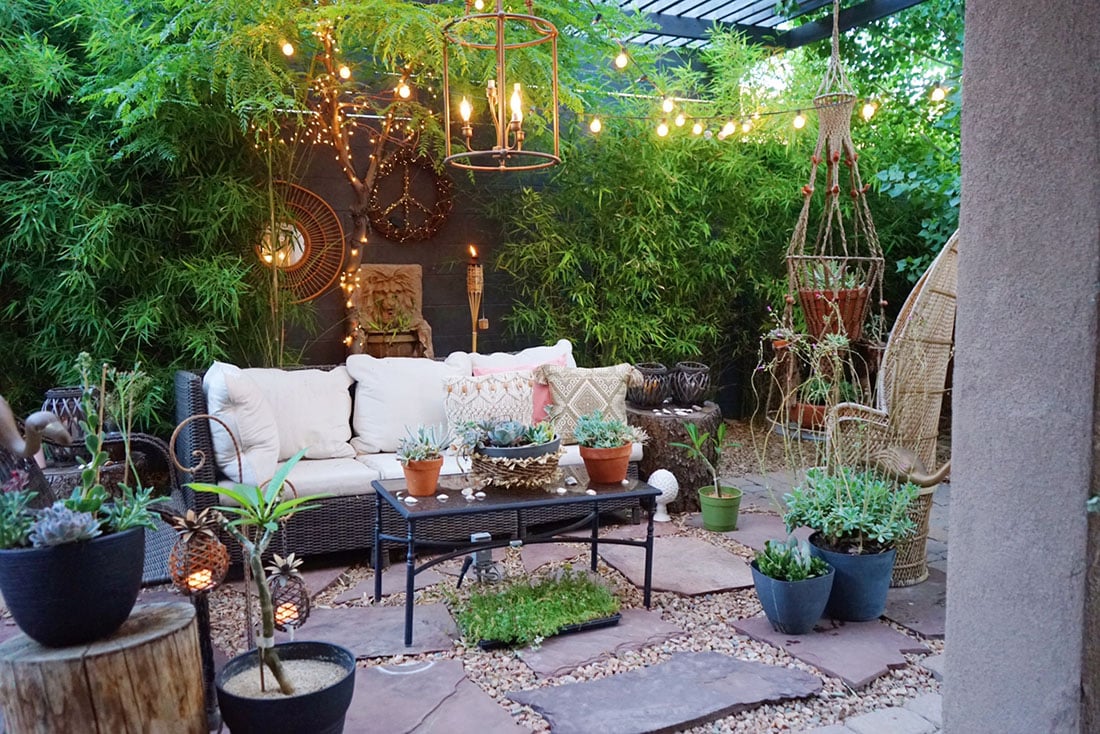 We have lived in our home for eleven years now.
It is a basic, cookie-cutter home, but we have made it ours. I love the area we live in, but we do live in a high trafficked area so the road noise is a bit louder than I prefer, but I'm not complaining because I really do love my little neighborhood.
Our house is roughly 2600 sq ft and I often wish I could transfer some of that square footage to our actual living space. We love to entertain and a little more space would be wonderful.
I do love the filtered light that we receive in our home. There's also plenty of storage, which is a major bonus. I also love the size of our bedrooms. All four bedrooms are a nice size with plenty of space.
Fantasy house guest: Instinctively, Jacquline Kennedy-Onassis comes to mind. Not only was her style impeccable, but she was the face of grace under fire. I love when people handle hardships with such grace. It's something I hope to do so myself. I read Jacqueline enjoyed a glass of champagne, so perhaps we would enjoy one together. I think Jacqueline might think my style to be a bit much, maybe too eclectic, but I'm sure she would compliment it anyway because she seemed to be too polite and well-mannered to not do so. She might find an item or piece of furniture she likes and choose to focus on that when being a gracious and complimentary guest.
On her home decor style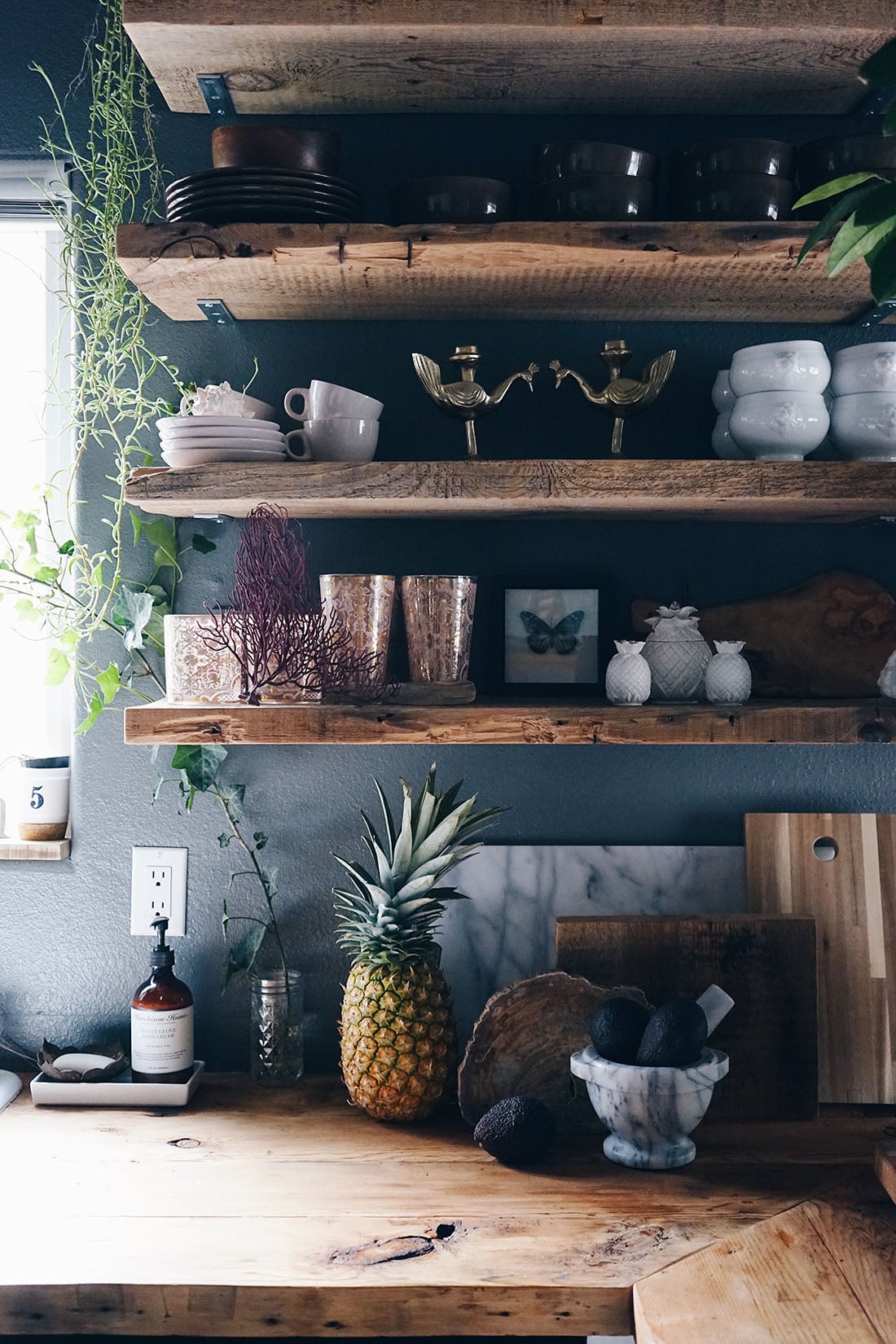 You know, for a few years now I have answered this question to the best of my ability, but really my decor style is continually evolving and I just hate to put myself in a "style box" anymore.
I have found that I have been attempting to simplify this past year.
I blogged about omitting a lot of color from my home at the beginning of 2017, and I have done so and am quite happy with my simplified palette of greys, softer pinks, and the greenery of my plants.
For 2018, I plan to continue to edit and simplify my home. I definitely love natural elements in my home, so you will notice a lot of wood/natural elements in my home.
On making decor decisions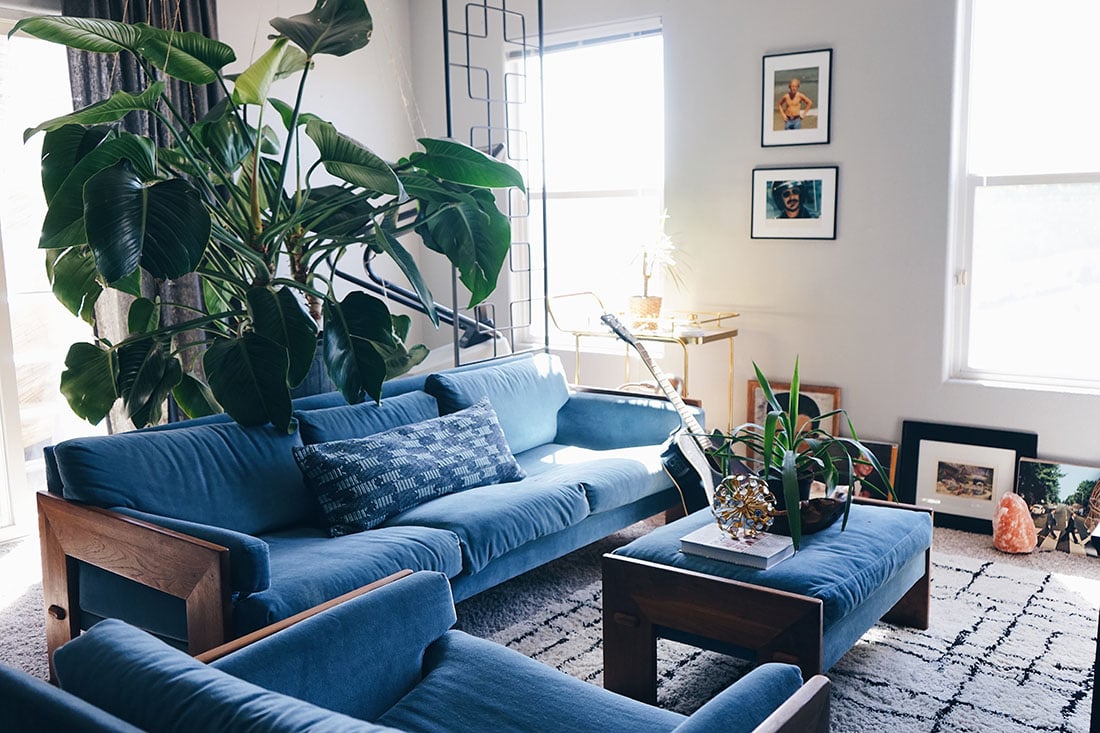 I love so many styles and have found sometimes you have to "live" with certain styles to discover if they're really you.
My current style seems to be the one I find myself continually returning to in some version or another throughout the years.
I crave nature, the ocean especially, and soft and masculine touches. These past few years I find myself scouring and obsessing over Scandinavian and French homes.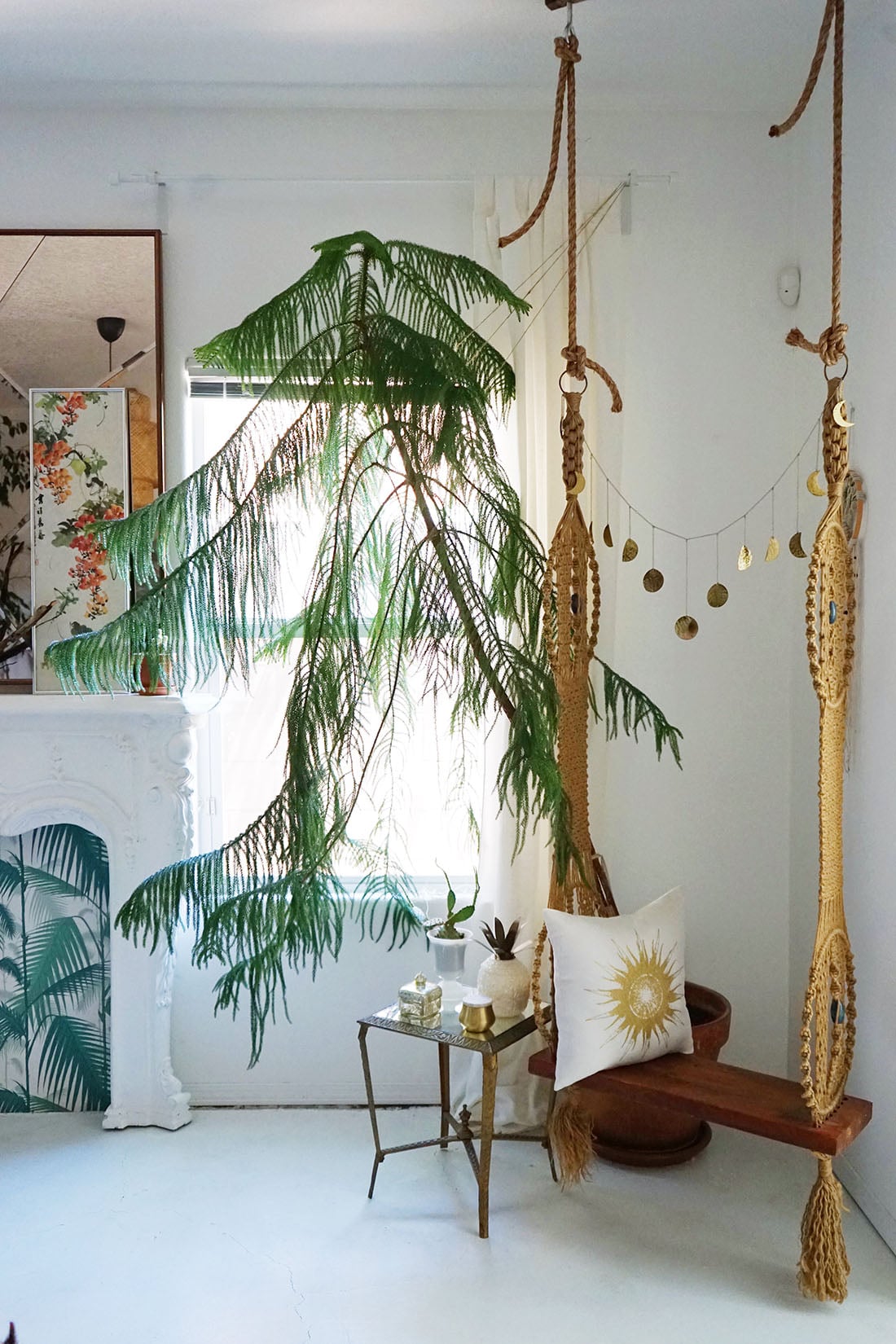 I say this often, but your home must tell YOUR story, your family's story.
It won't feel like home until it does. Forget about perfection and enjoy your home and allow others to as well.
When my girls were little they used to skate and ride their scooter throughout my house, which often surprised people. The great thing is that we all still find ourselves flying through the rooms on a scooter that we still have! It's too small for any of us, really, but that doesn't stop us! If I, or my family, don't feel welcomed or comfortable in our own home, then I've failed.
So, yes make it beautiful, but make it fun too!
Favorite shops: I prefer to acquire my items from Craigslist, estate sales, thrift/antique stores, and family heirlooms. So, you will find me checking Craigslist at least once a week. Also, I find Instagram has so many small and large shops and I love to shop this way as well.
Finding inspiration: I am a looonnnggg time fan of Nate Berkus. Who isn't?!? I have also found so many talented designers on Instagram that I just love and admire. Recently, I discovered Laura and Nora from Design Tales and am obsessed with most everything they do. They have a minimalistic approach to their design and styling that is so warm and intriguing. I love the Instagram community and the way it constantly inspires and challenges me. I do love me some Elvis, so yes, music does play into my gallery wall because The King does hang amongst my other artwork.
On the gallery wall process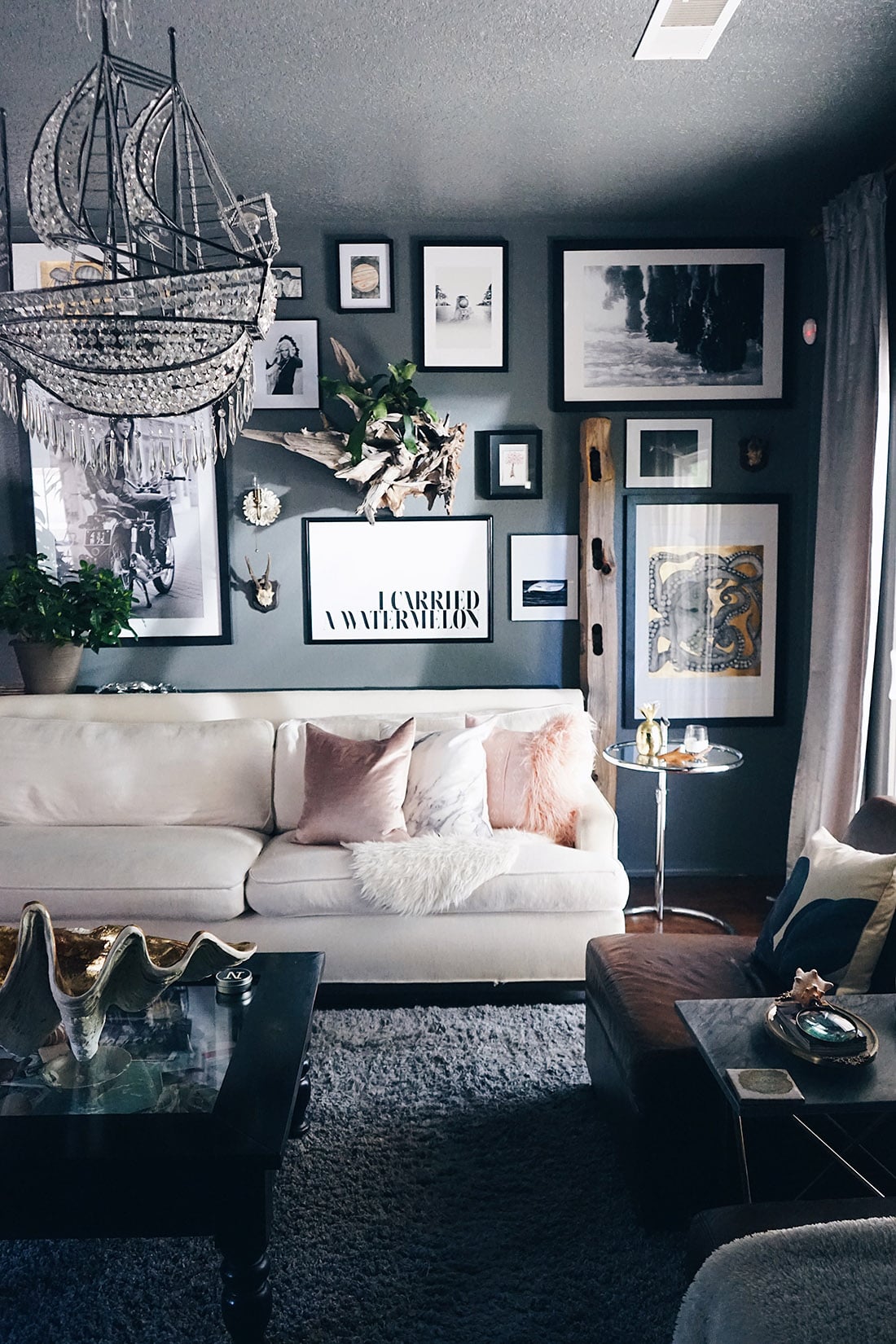 My first question when curating my gallery wall was: What am I trying to say here and are these pieces I love?
I don't like to just fill a wall or space, so it must be with something that has meaning to me.
Basically, if it doesn't have sentimental value or inspire me — it doesn't make the cut.
I think it's important to create a wall that isn't flat either. Be sure to add dimension somehow.
Gallery wall advice: It probably sounds corny but I think I'm a little bit country and a little bit rock 'n' roll these days. I have rustic wood throughout my home, but have black and white photography with people like Francoise Hardy and an astronaut emerging/submerging from the water. Just do what makes you happy, what makes you feel like it's "home." Don't be afraid to take risks!
On her favorite wall art pieces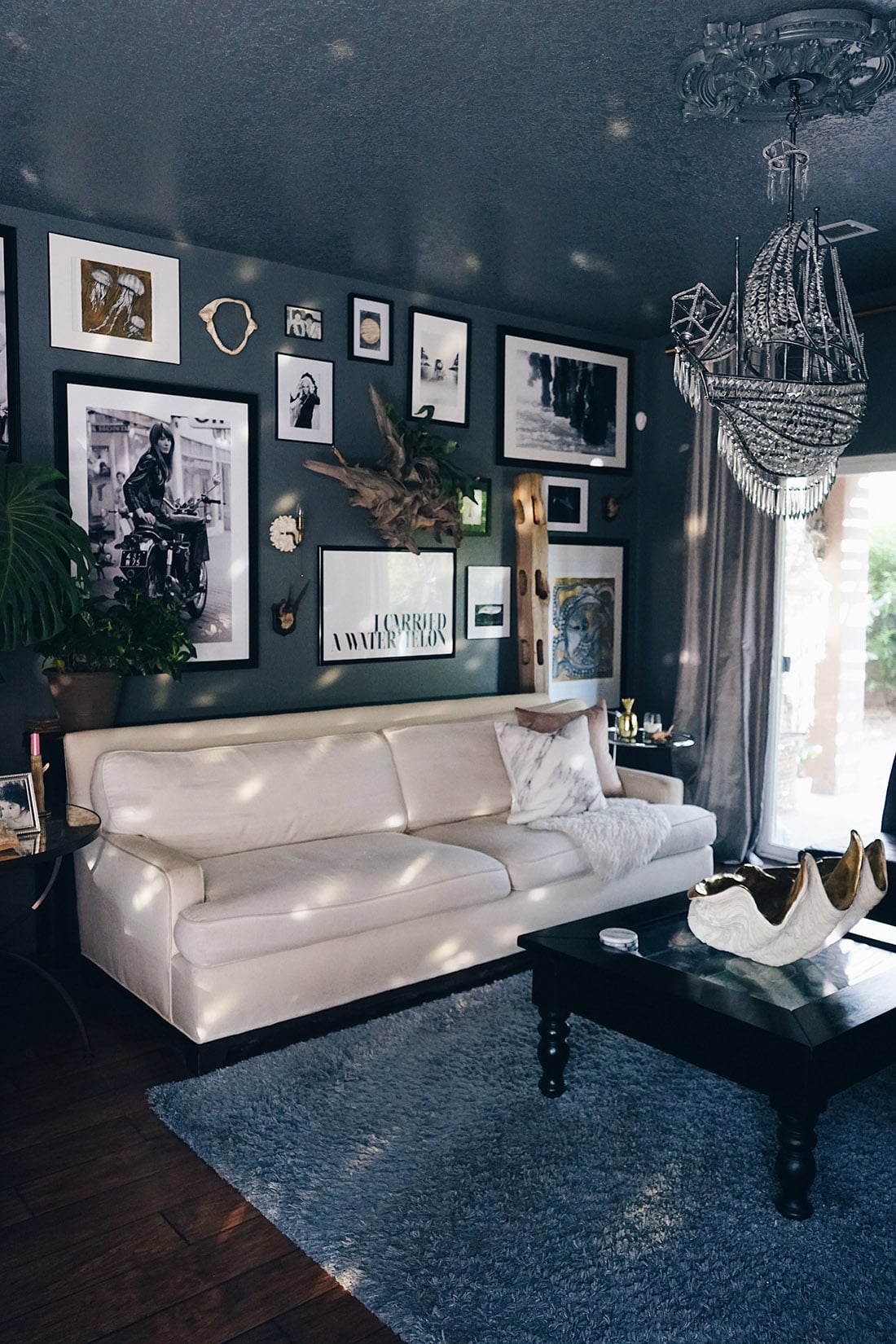 In my living room gallery wall I chose pieces that I love and/or have meaning to me:
• A photo of a shark that my husband took when we went cage-free swimming with sharks in Oahu.
• One print has one a quote from one of my favorite movies growing up (Dirty Dancing) and it makes me smile almost every time I read it.
• I have two paintings from my daughter Michaela on this same wall, and few sea creatures from an artist I adore Sullivan Anlyan, as well as Francoise Hardy, whom I just love. I even have an old tree root that was in my childhood home hanging alongside the art.
---
You can find Nichol on her blog, where she writes about her home and life experiences. You can also find her on Instagram daily: @nicholnaranjo. She also sells swings on Instagram that she and her husband make from reclaimed wood.
---
P.S. Read previous Wall Around the World posts.
Bookmark Rustic Meets Rock'n'Roll Gallery Wall for later: