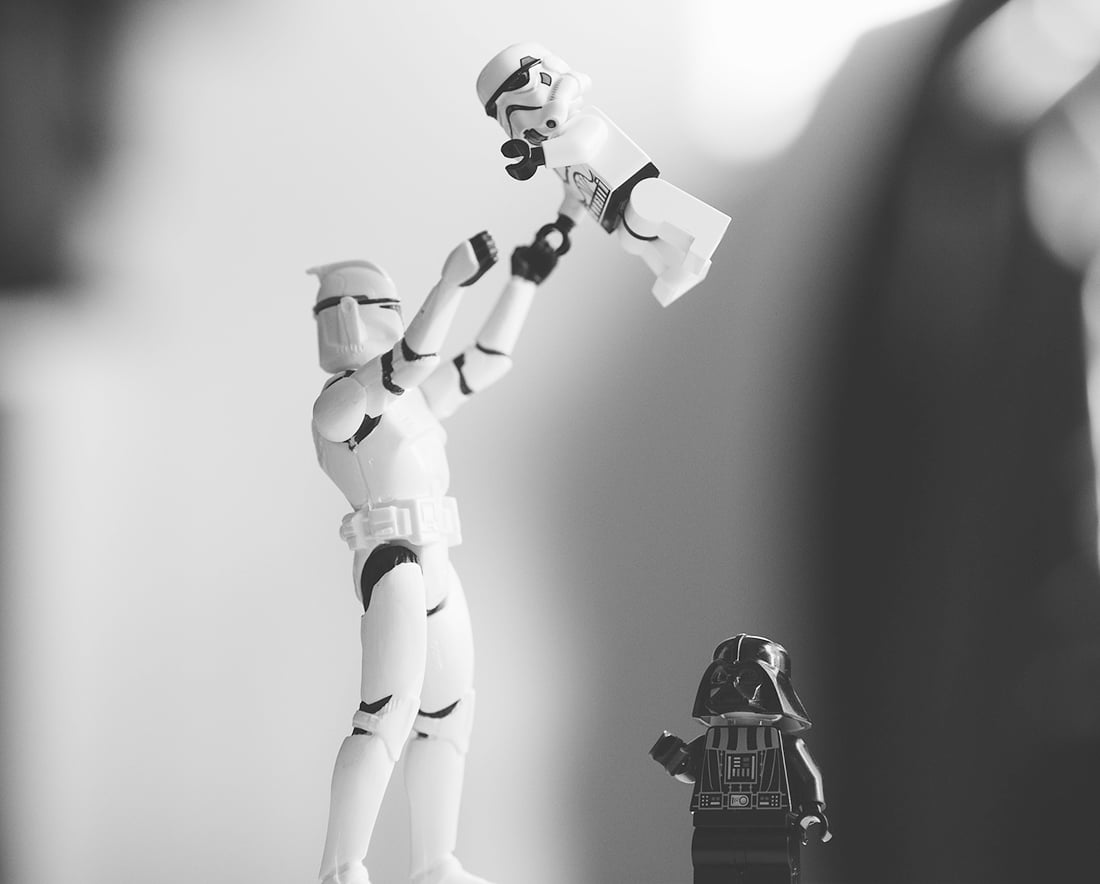 Psst, a quick aside — Did you find this post via Pinterest? If so, nice to meet you, and thanks for stopping by! I hope you have a few minutes to click around so we can get to know each other better. A few good places to start: There is a
freebies page
I think you would like. Looking for help planning your gallery wall? Check out my
gallery wall consultations
. Looking for art for your gallery wall or home decor? I sell my best printables in the
Little Gold Pixel Shop
,
Etsy
and
Society6
.
Join the Little Gold Pixel club
with an email that drops every Thursday (always with an exclusive free printable!) & I'm on social media everywhere as @littlegoldpixel. Say hi! I can't wait to meet you!
Did you know that school kids celebrate May the Fourth now? As in, dressing up and wearing Star Wars gear, and I assume playing make-believe lightsaber games on the playground?
Have I just been living on the Death Star or has this been a thing for a while now?
I tried to find a decent Princess Leia T-shirt for my daughter that would get here in 1 Prime shipping day (ha!) and what I found was abysmal.
It made me wonder whether there were any good Star Wars free printables out there. I know there is a lot of great fan art on Etsy and Society6, which is awesome if you have more than one shipping day before May the Fourth, but free? Maybe it would be like landing in the middle of the desert on Tatooine.
Color me pleasantly surprised to find more than a handful of options.
Granted, many of these were converted from SVG files and/or were meant to be used as vinyl cutouts and valentines ad coloring pages, but they would still look cool printed out and framed.
Keep scrolling down to find my contribution to The Resistance, one of my favorite Hans Solo quotes!
*Also, if you like that hilarious lego Star Wars photo above, you can find it and more by searching "Star Wars" on Pixabay. Enjoy!
May the Fourth be With You: 26 Star Wars Free Printables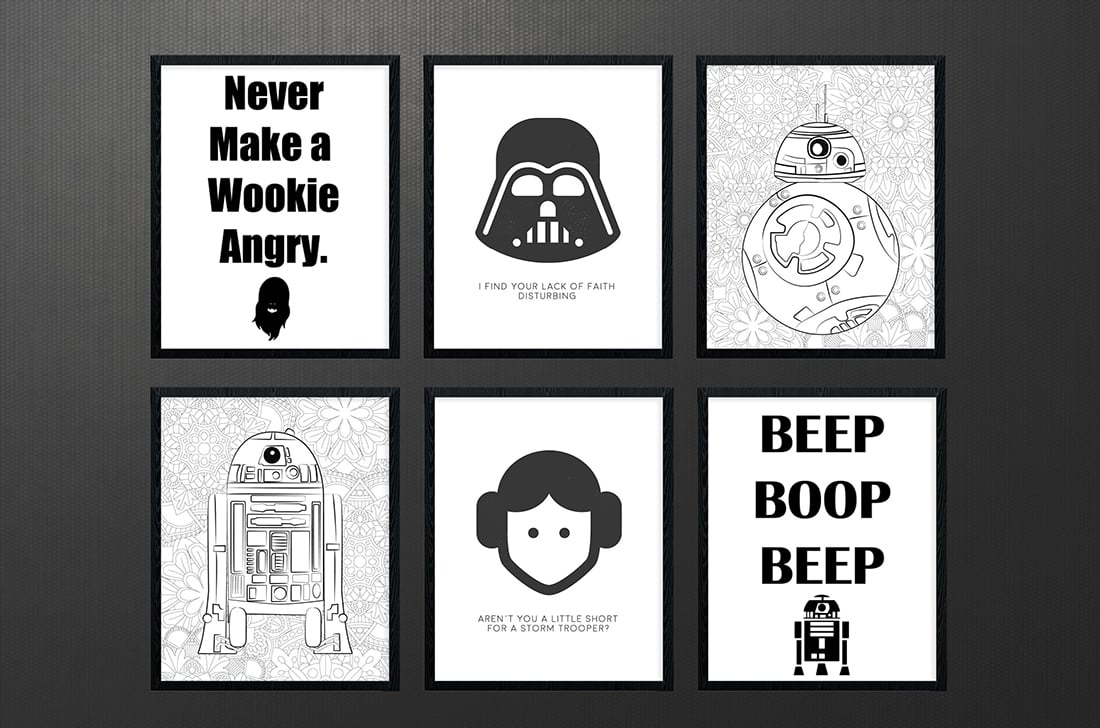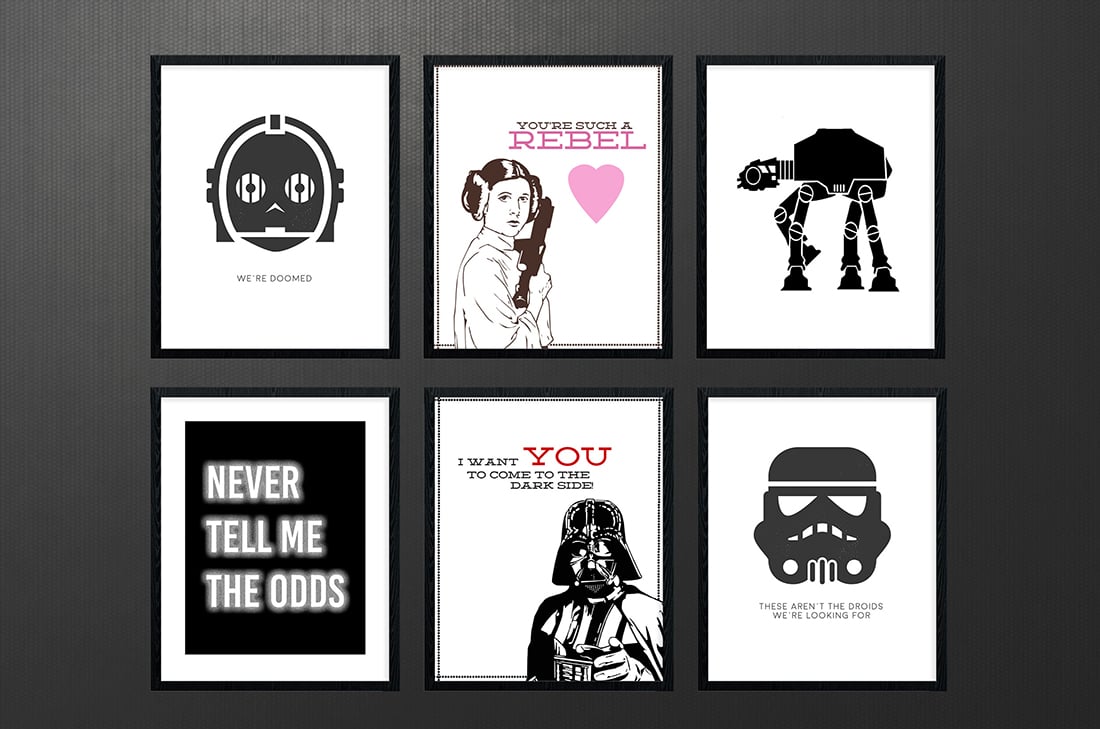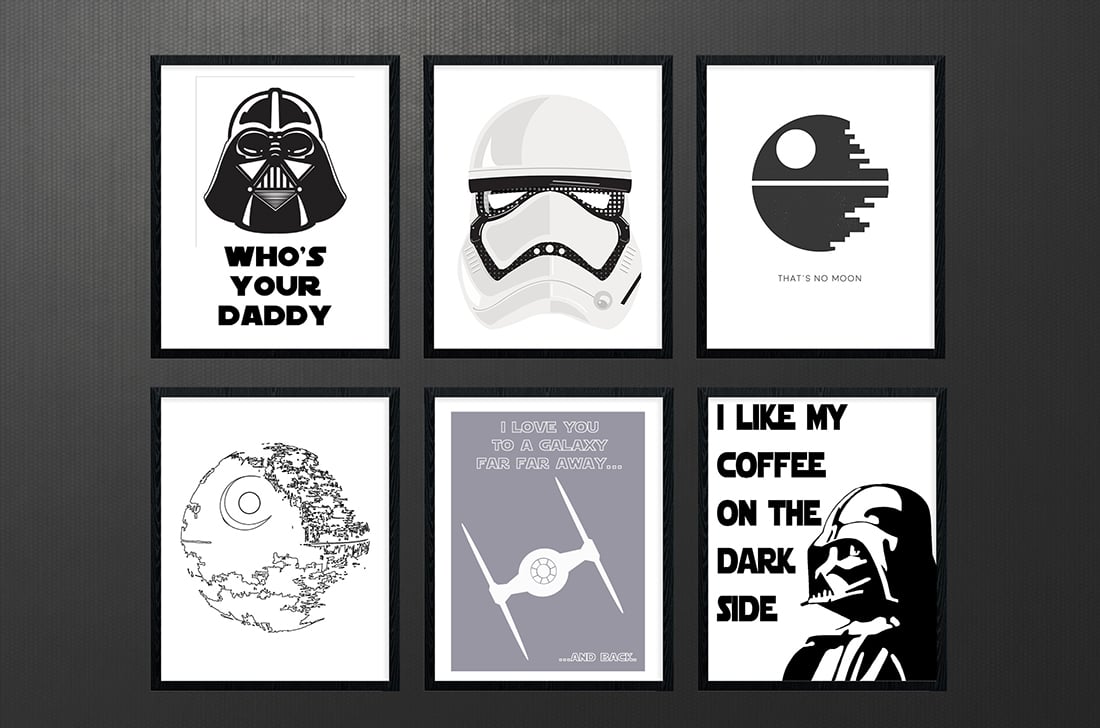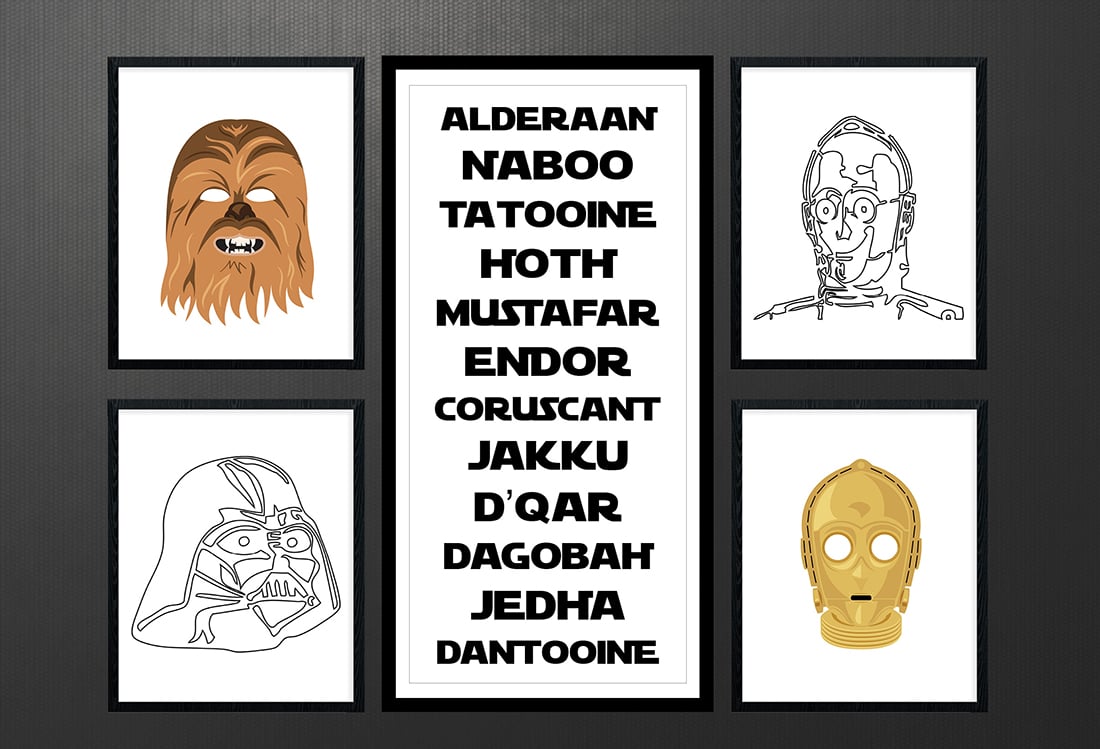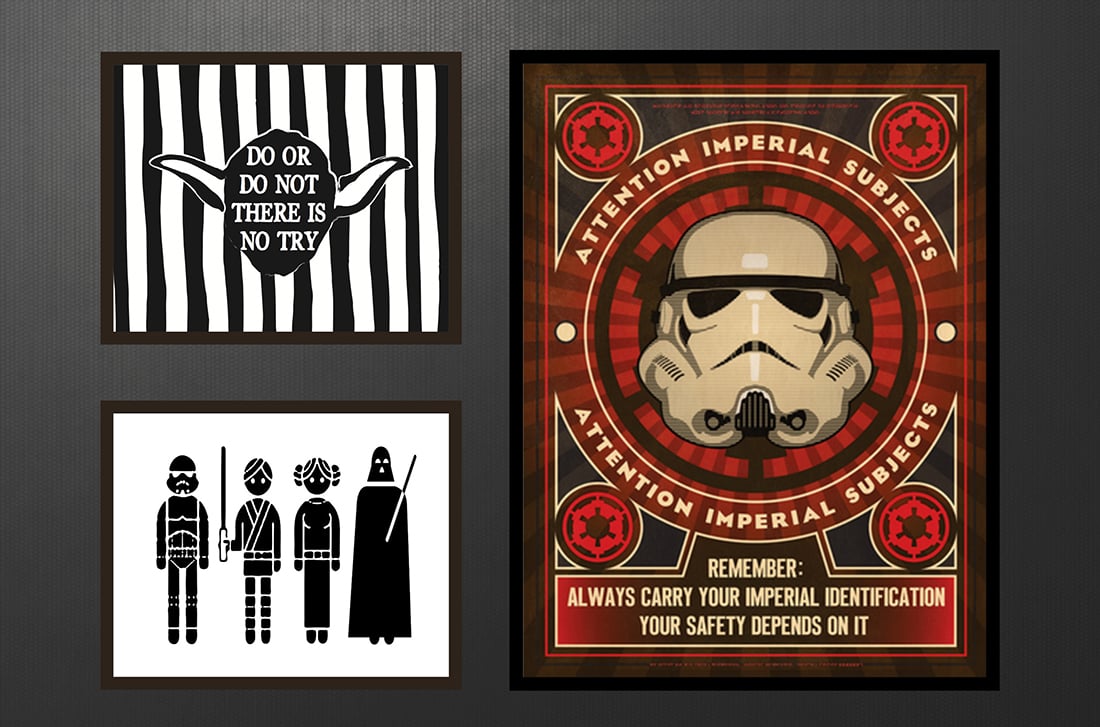 Stars Wars Free Printables
Art is a high-res 8.5×11-inch PDF. For personal use only. Please play nice.
Tools used: Photoshop, Bebas Neue
Because I can't resist a Hans Solo quote.

Bookmark for later: