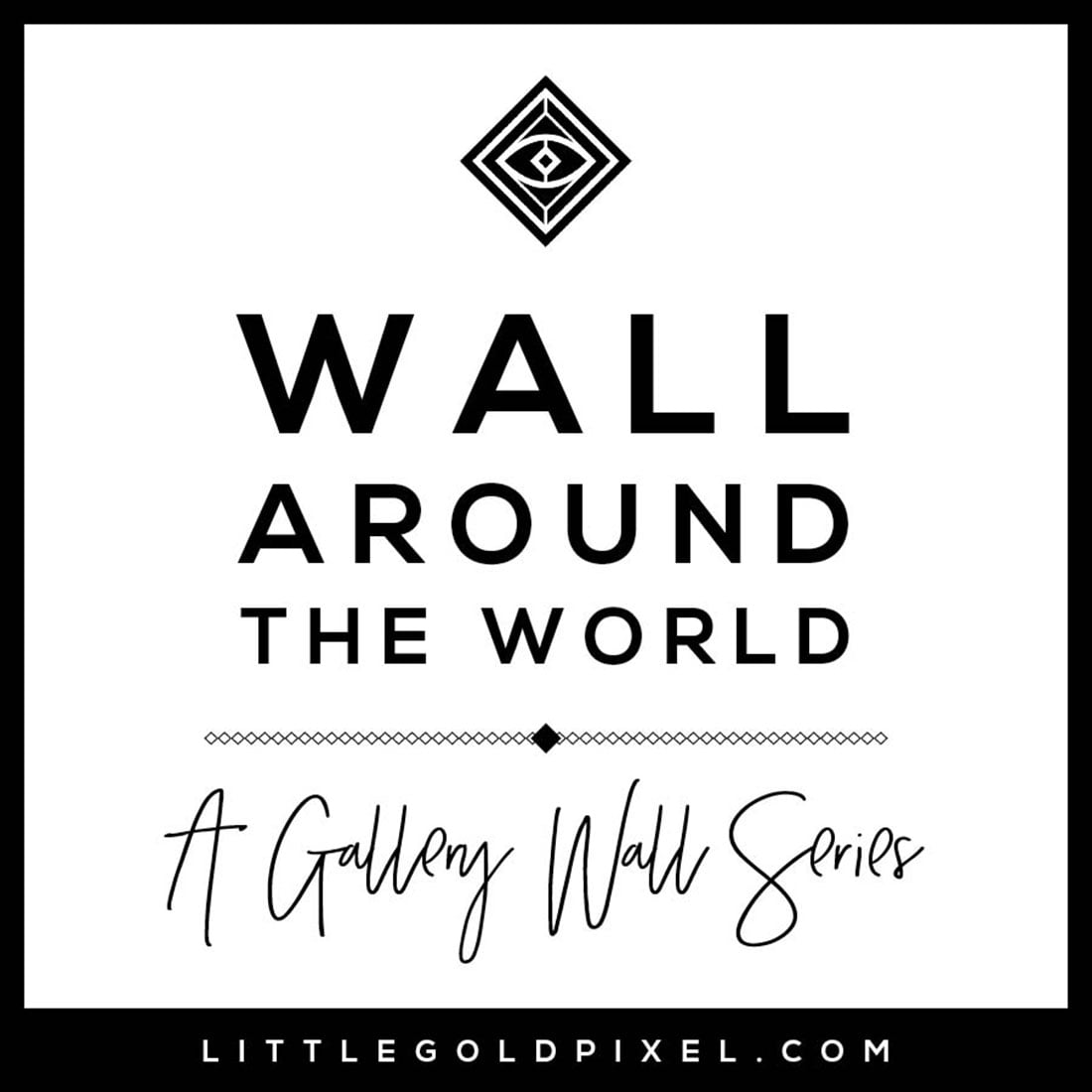 Welcome to the fifth installment of the Wall Around the World series, where we go inside the homes of some amazing gallery wall stylists and get the inside scoop on how they choose their art and decor. Check back every Tuesday for the latest virtual tour!
Today's wall comes from Brooklyn, where Mallory lives with her boyfriend David and their cats.
Here, Mallory shares the secrets to her home style, including her love of house plants, global textiles and historic architecture.
On where she lives
We live in Greenpoint, Brooklyn.
It's the northernmost neighborhood in Brooklyn, with Williamsburg bordering to the south and Manhattan and the East River to the east. Greenpoint is home to some EPIC views of the city along the water!
The neighborhood is a historically Polish neighborhood, and it has a plethora of phenomenal restaurants, shops and some incredible architecture dating back to the early 20th century. One of my favorite things to do is walk down the registered historic streets and gawk at the brownstone homes.
We live in an apartment in a three-story brick townhouse. It is the first (and only) place we've lived for the last two years since we moved to New York City from Kansas City, Missouri.
We love the apartment for its original details, including the original wood plank flooring, tall ceilings and wall moldings.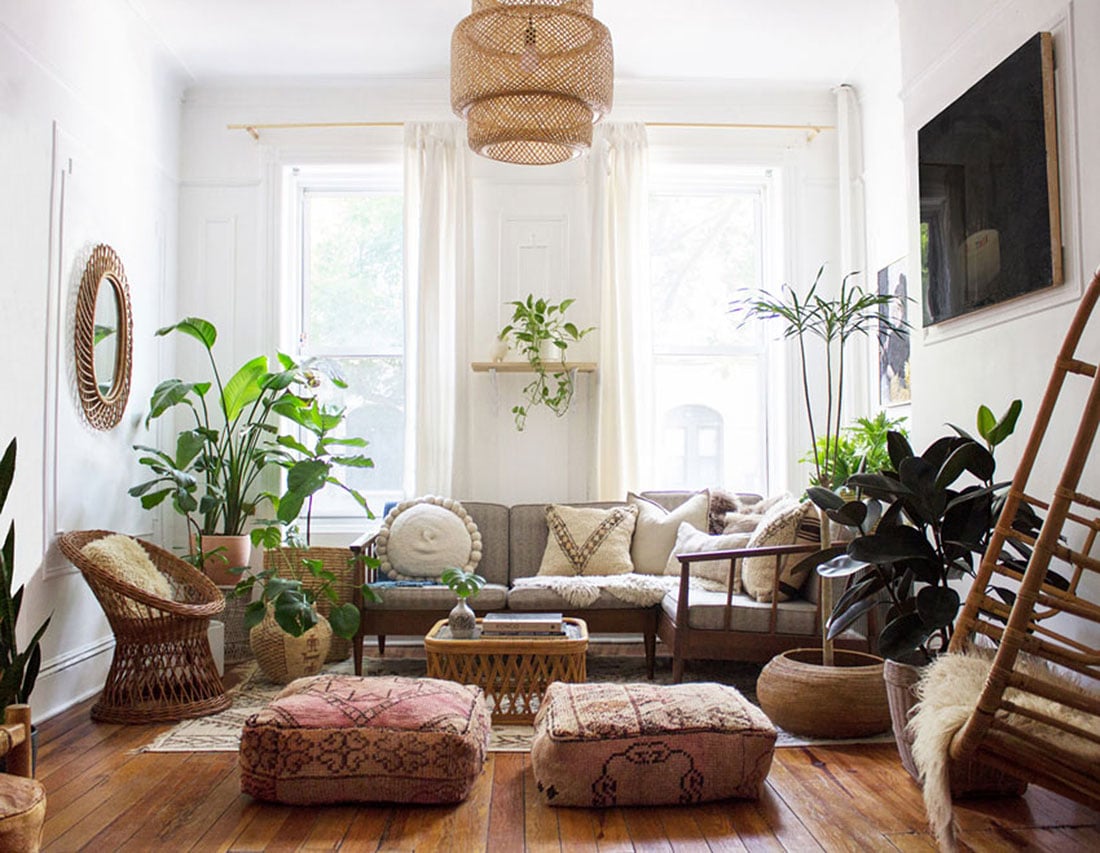 There are more than a few challenges to living in a typical walk-through Brooklyn apartment.
Since my partner, David, uses what would normally be our bedroom as his studio, our bed is situated in a middle, or "walk-through" room right off the dining room.
Not having any direct sunlight — not to mention having to walk past the bed to go to the kitchen — is less than ideal.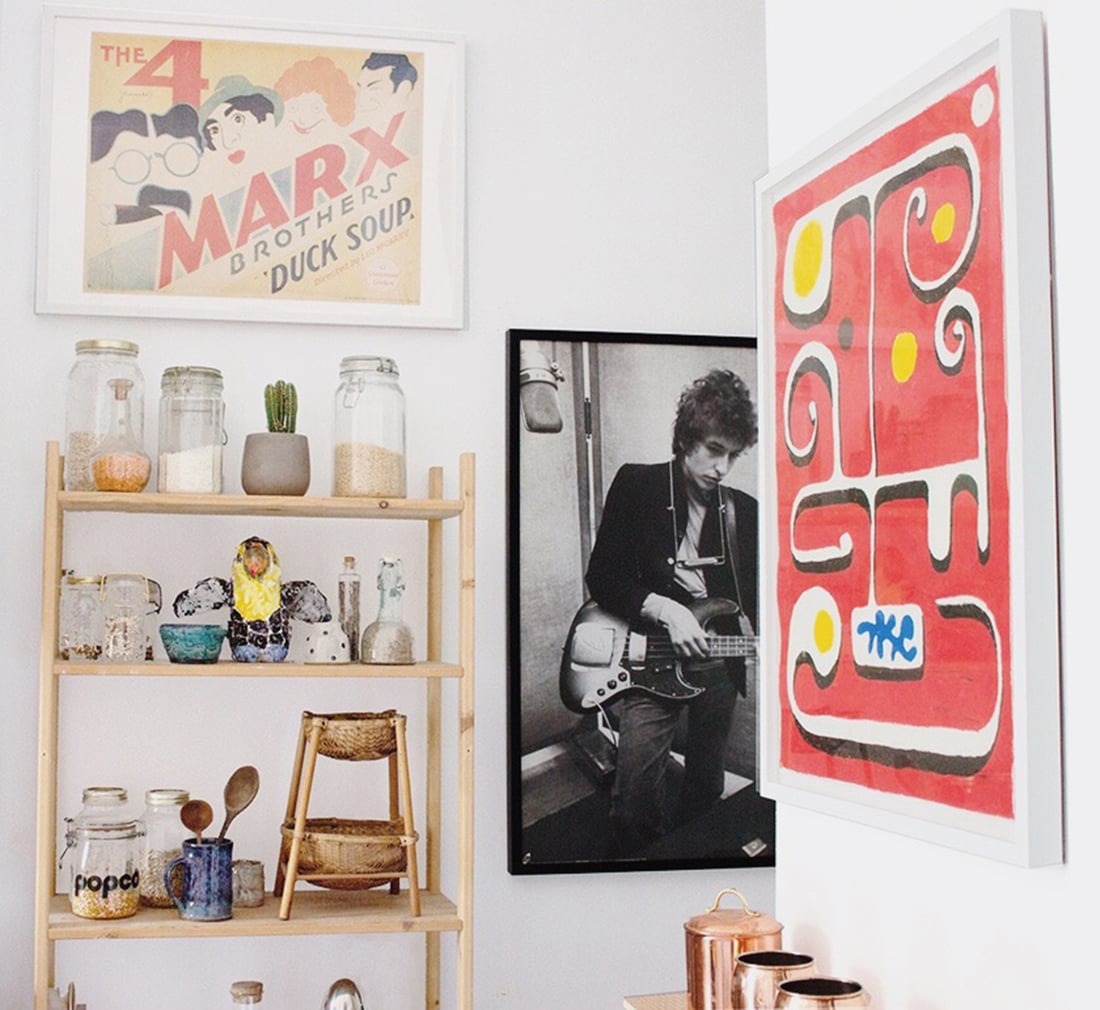 Also, since we're in a rental, we're stuck with the dreaded outdated kitchen. I would love to update the cabinets and countertops at some point in the future, but I feel like our open concept for the two front rooms all but makes up for these challenges!
Fantasy house guest: Honestly, the thought of having a stranger (celebrity or not) over for drinks is a kind of terrifying thought to my introverted self. Still, if I had to choose at this moment, I would have to say Busy Phillips. I have always loved her work, but since following her on Instagram, I'm now obsessed with her sense of humor and style. I think we could have a good time over some margaritas.
On her contemporary eclectic style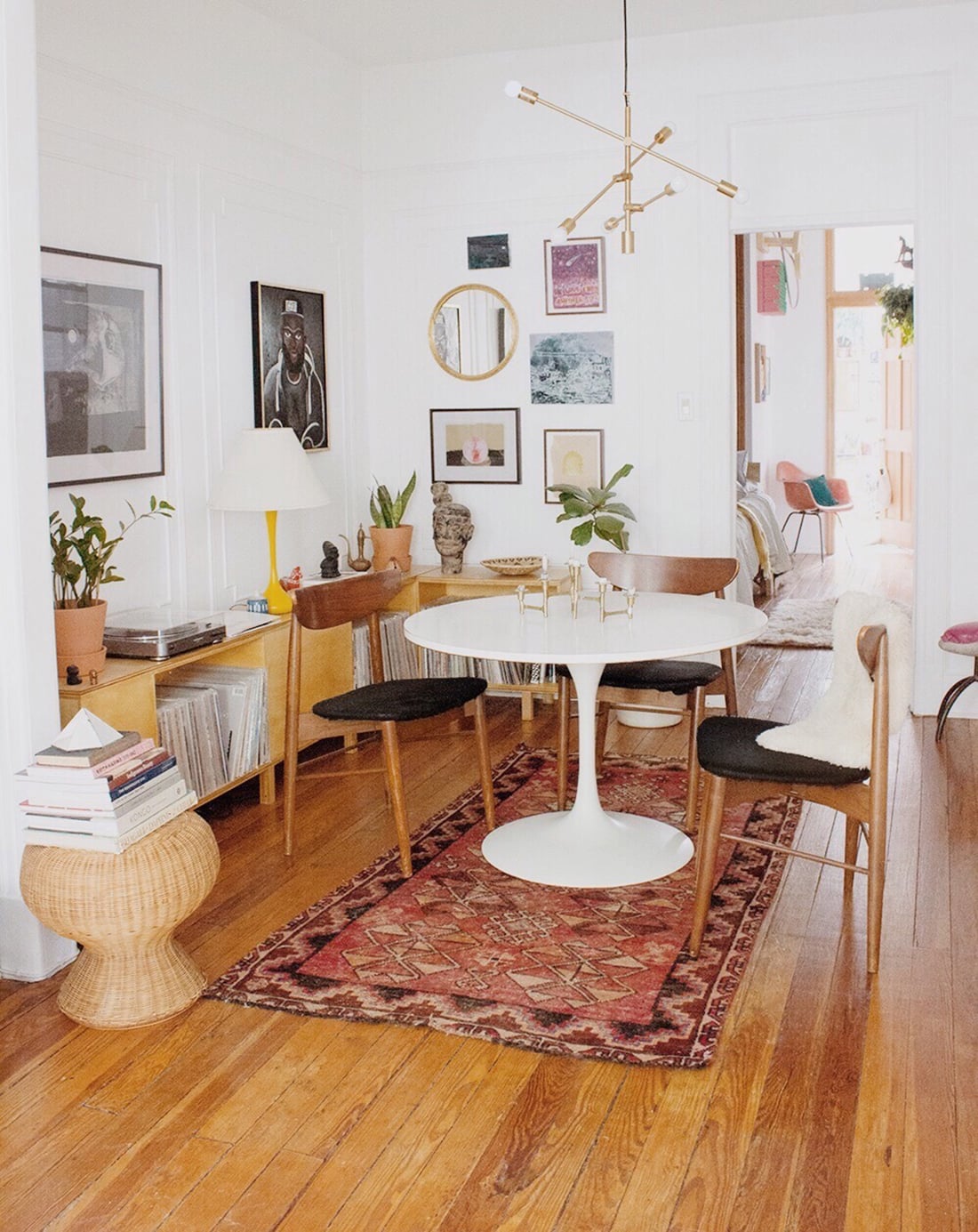 Our style is constantly evolving and fairly eclectic, but I would describe it as a mixture of California cool meets Mid Century Modern meets Global.
We love the lines of MCM furniture, the greenery and "easy" minimalism of the California style and the textile and print heavy Global look.
Since I offer Moroccan rugs, pillows and poufs in my shop, The Reserve, we are able to rotate out various looks and color palettes in our textiles.
On making decor decisions
We started building our furniture and art collection before the days of Instagram, so in some ways the style choices have come organically for us.
Our style became a bit more refined when we moved into our apartment two years ago.
We found a lot of inspiration in the architectural details of the historic building, and wanted our interior style to highlight, rather than hide, the features we love so much. Hence, white walls, lots of house plants, playing with gallery wall vignettes within the wall moldings, etc.
Favorite shops: We thrift and buy vintage for most of our home decor. Occasionally, we will splurge on a cushion from We are Pampa or on plants from our favorite plant store, Sprout Home in Williamsburg.
Finding inspiration: I find a lot of inspiration in the Australian companies Pop and Scott and We are Pampa, as well as from interior designer Sarah Sherman Samuel . They have all pretty much mastered everything I love about interiors right now: light and airy spaces, greenery, and rich textiles.
On the gallery wall process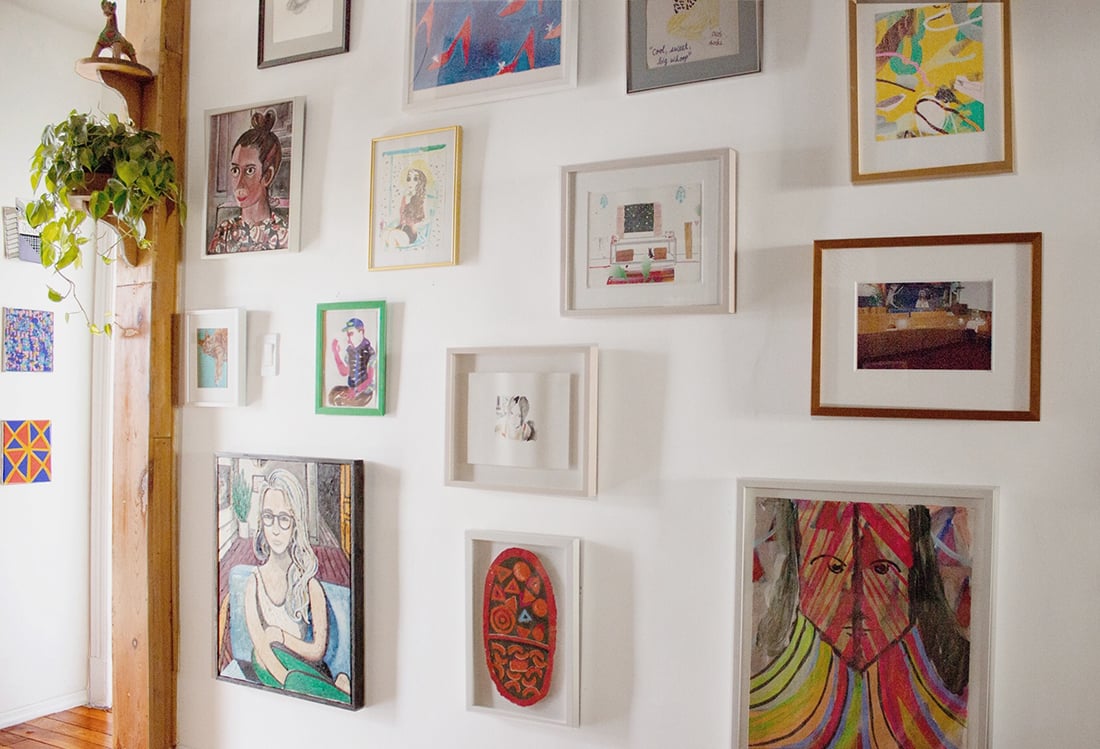 I have to be honest here, my boyfriend David is an artist and has collected almost everything on our walls himself. He is the brainchild behind our gallery walls, with a little input from me of course.
We have quite a large art collection, so after moving in we knew we would have to get creative about how we were going to get everything on the walls that we wanted to. The moldings in the front rooms also played a role in some of the curation, since we wanted to incorporate, not hide, them.
Putting together our gallery walls was a day long experiment, and took a lot of tries before finding the right combinations!
Gallery wall advice: We love the clean look of white walls and natural light! Pair that with a whole lot of houseplants, and you're halfway there! For gallery walls like ours, find a good mix of pieces you want to work with, and experiment! I would recommend trying to incorporate a few fine art pieces if possible, but prints, mirrors and vintage paintings work just as well.
On her favorite wall art pieces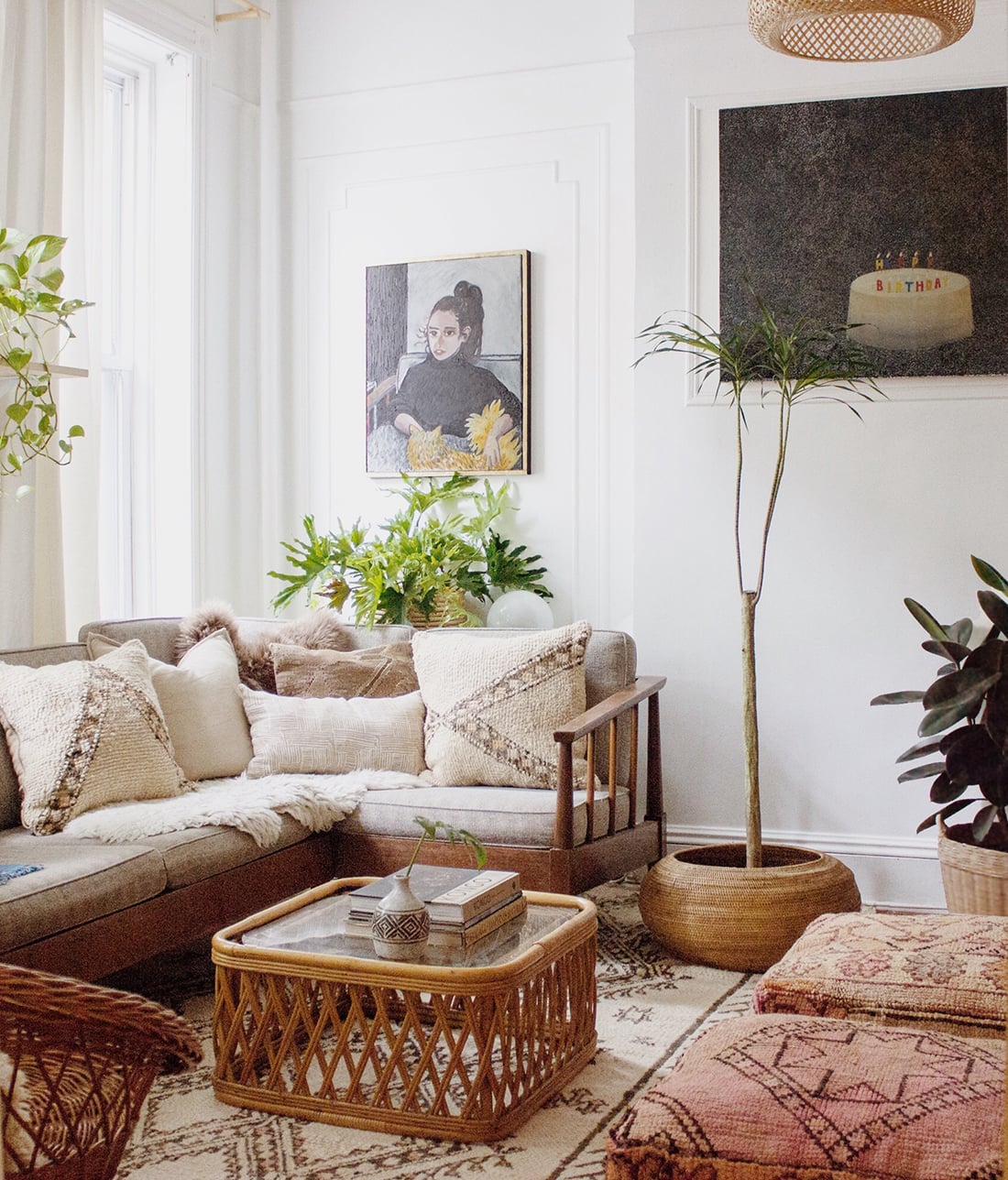 Personal portraits: My most cherished piece is the portrait of me that David painted. We have portraits of our friends all over our place, and they change anytime he paints a new one. Our walls are constantly changing over here!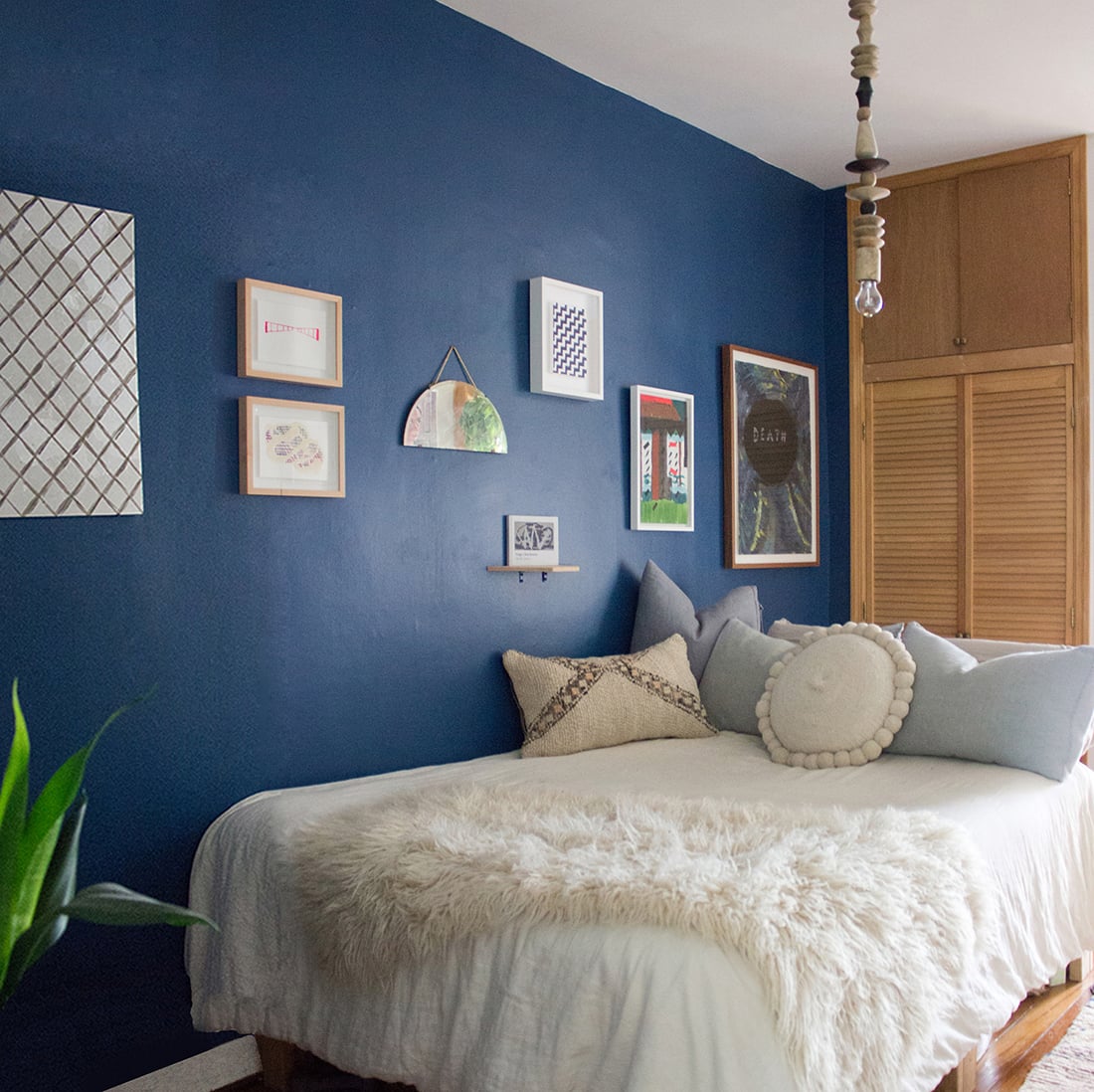 Geometric painting: I also love the small black and white geometric painting by Tomoo Gokita hanging above our bed. It was one of our "investment" pieces, but besides that, his work is spellbinding.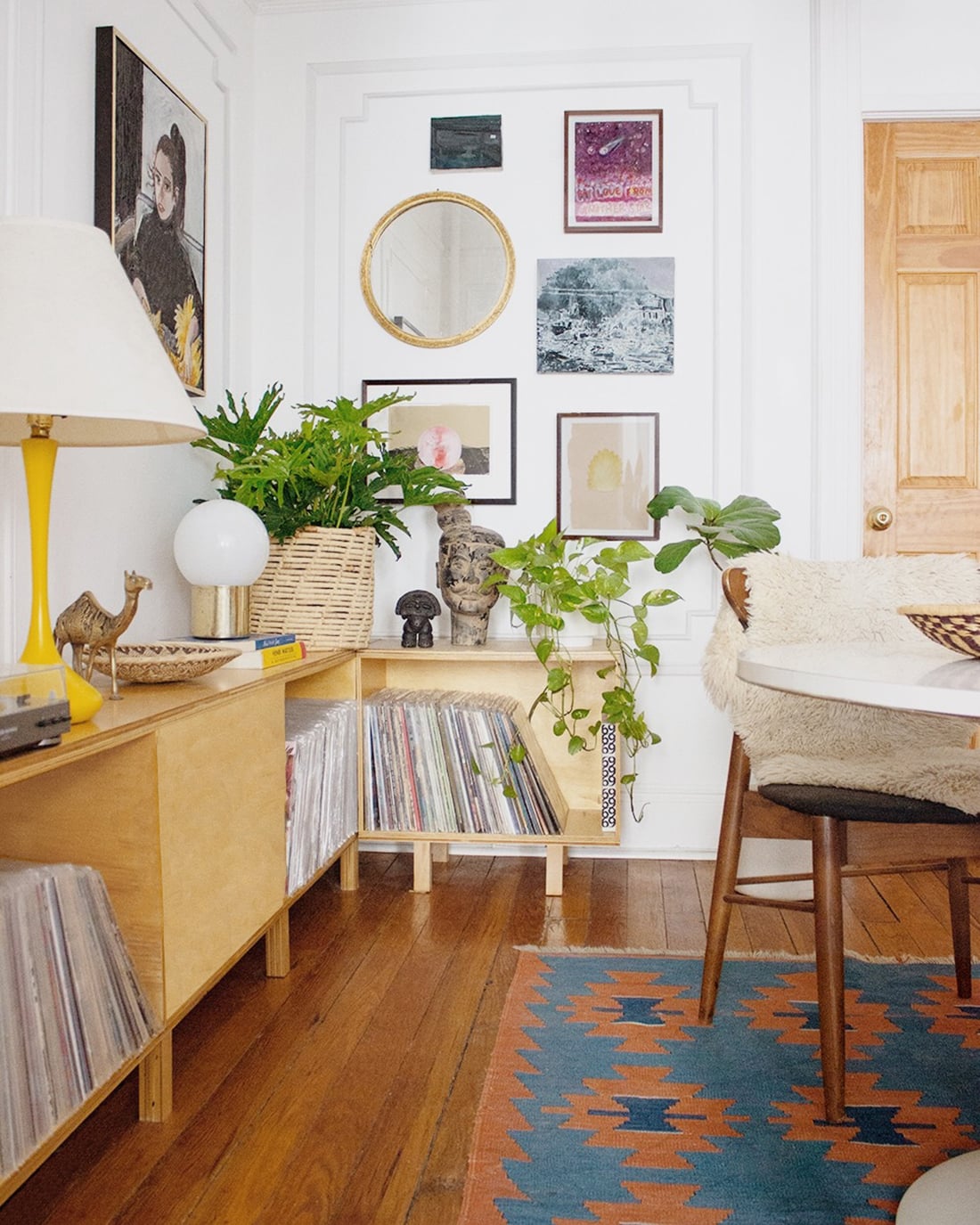 Circle mirror: Even though it's not an art piece, I love the circle mirror we have in the small gallery wall in our dining area. We found it at a favorite antique mall in Kansas City, and I feel like it really helps mix things up.
---
You can find Mallory online running her shop, The Reserve, which specializes in Moroccan textiles for the home. You can also find her on Instagram daily: @shopthereserve.
---
P.S. Read previous Wall Around the World posts.
Bookmark Global Cool Gallery Walls for later: