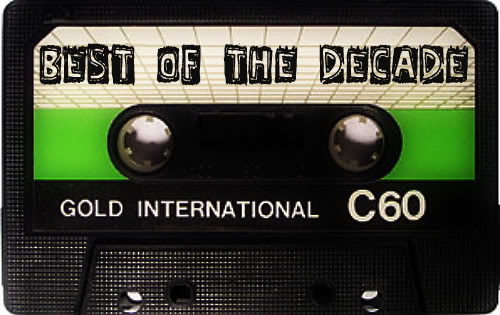 The mission, should I choose to accept it: Pick the 30 best albums of the decade.
The criteria: Only one album per artist. Each album must be one I've listened to, front to back, more times than is generally acceptable.
The setbacks: There were way more than 30. Also, I'm easily distracted and end up listening to 90 percent of these albums again.
The conclusion: This music is what inspired me for the past 10 years, and I'm certain it will continue to inspire me for years to come.

30. OK Go – OK Go
Play: At a kegger
Listen: The Fix Is In

29. The Coral – Magic and Medicine
Play: At a retro party
Listen: Dreaming of You

28. Hot Hot Heat – Make Up the Breakdown
Play: After drinking your fifth cup of coffee
Listen: No, Not Now

27. Phoenix – Wolfgang Amadeus Phoenix
Play: At a summer bonfire
Listen: 1901

26. The Little Ones – Morning Tide
Play: On a flight to an exotic vacation
Listen: Tangerine Visions

25. Muse – Black Holes and Revelations
Play: On a stormy night
Listen: Supermassive Black Hole

24. MGMT – Oracular Spectacular
Play: When you're feeling creative
Listen: Electric Feel

23. Cold War Kids – Loyalty to Loyalty
Play: When you're on a date with a bottle of wine
Listen: Something Is Not Right With Me

22. French Kicks – One Time Bells
Play: On a snowy day
Listen: 1985

21. Rilo Kiley – The Execution of All Things
Play: At a critical juncture in your life
Listen: With Arms Outstretched

20. Radiohead – Hail to the Thief
Play: When battling a bout of insomnia
Listen: Sit Down, Stand Up (Snakes and Ladders)

19. The Shins – Oh, Inverted World
Play: At the beach on a beautiful day
Listen: New Slang

18. Dressy Bessy – Electrified
Play: When you want to d-d-dance
Listen: Electrified

17. Sean Lennon – Friendly Fire
Play: When you're in mourning
Listen: Parachute

16. The Features – Some Kind of Salvation
Play: When you need to let off some steam
Listen: Lions

15. Yeah Yeah Yeahs – Fever to Tell
Play: During rush-hour traffic
Listen: Pin

14. Little Joy – Little Joy
Play: At a backyard barbecue with close friends
Listen: With Strangers

13. Vampire Weekend – Vampire Weekend
Play: At happy hour
Listen: Cape Cod Kwassa Kwassa

12. Franz Ferdinand – Franz Ferdinand
Play: At last call
Listen: 40 ft

11. Interpol – Turn on the Bright Lights
Play: On a rainy night
Listen: Obstacle 1

10. Julian Casablancas – Phrazes for the Young
Play: When you need inspiration
Listen: 11th Dimension

9. Death Cab for Cutie – The Photo Album
Play: When you're feeling introspective
Listen: Coney Island

8. The New Pornographers – Electric Version
Play: To get this party started
Listen: Electric Version

7. The Libertines – Up the Bracket
Play: During a rousing game of Flip Cup
Listen: I Get Along

6. The Kooks – Inside In Inside Out
Play: During chores, to make them bearable
Listen: Naive

5. The White Stripes – White Blood Cells
Play: To ramp up your workout
Listen: Hotel Yorba

4. Kings of Leon – Only By the Night
Play: When you're nostalgic
Listen: Use Somebody

3. Spoon – Girls Can Tell
Play: On a long road trip
Listen: Everything Hits at Once

2. Wilco – Yankee Hotel Foxtrot
Play: When you're reading
Listen: Ashes of American Flags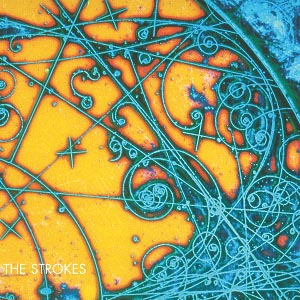 1. The Strokes – Is This It
Play: Anywhere and all the time
Listen: Someday