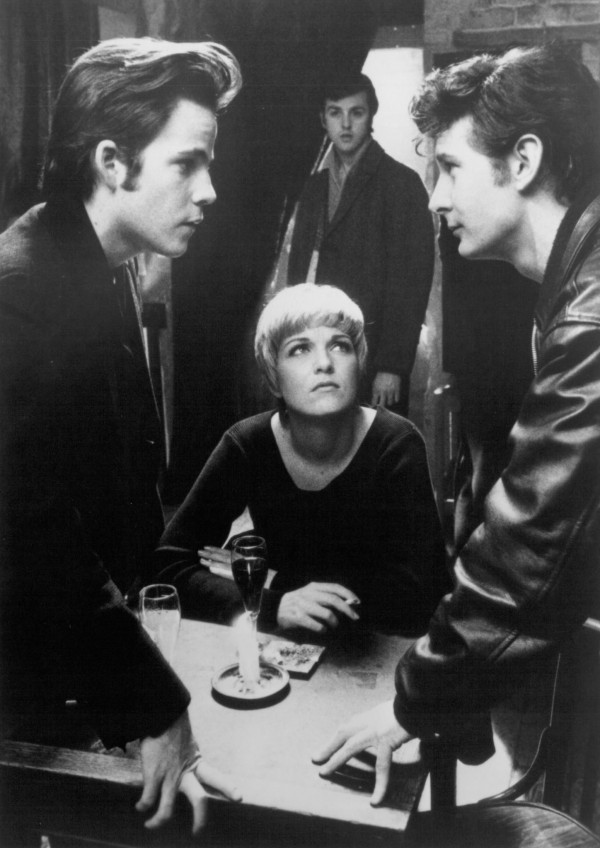 If you want to get to know John, Paul, George and Ringo, look no further than these films. No, I'm not directing you toward any documentaries (though there are plenty of them). These are feature films, and I have watched each one multiple times. A few star the band itself, a few are loosely based on true events and one is a musical bringing Beatles music and history to life within the story (psst: this might be my absolute favorite movie of all time). I recommend them all. Pop some popcorn and make a movie day out of it …
Top 5 Beatles Movies
A Hard Day's Night
Millie: Oh, wait a minute, don't tell me who you are.
John: No, I'm not.
Millie: Oh, you are.
John: I'm not.
Millie: Oh, you are, I know you are.
John: I'm not, no.
Millie: You look just like him.
John: Do I? You're the first one that's said that ever.
Millie: [motions to the mirror] Yes, you do. Look.
John: No, my eyes are lighter. The nose.
Millie: Oh, your nose is very.
John: Is it?
Millie: I would have said so.
John: Oh, you know him better, though.
Millie: I do not! He's only a casual acquaintance.
John: That's what you say.
Millie: What have you heard?
John: [leans in, lowers his voice] It's all over the place.
Millie: Is it? Is it really?
John: Mmm, but I wouldn't have it. I stuck up for you.
Millie: I knew I could rely on you.
John: Thanks.
Millie: [puts on her glasses] You don't look like him at all.
[John walks away, pouting]
John: [to himself] She looks more like him than I do.
Across the Universe
Lucy: We're in the middle of a revolution Jude. And what are you doing? Doodles and cartoons?
Jude: Well, I'm sorry I'm not the man with the megaphone, but this is what I do. 
Nowhere Boy
John: Why couldn't God make me Elvis?
Julia: 'Cause he was saving you for John Lennon! 
Backbeat
Klaus Voormann: I liked your show. You had fun.
John Lennon: Fun? You call that fun?
Klaus Voormann: What do you call it?
John Lennon: I call it three days and nights without sleep. I call it too long between drinks. I call it dying for a piss. I call it hard fuckin' days and nights.
Klaus Voormann: Is he always like this?
Stuart Sutcliffe: No. You'd be surprised. He can be quite bitter and twisted. 
Help!
Ahme: He has three hours to live.
Paul: Say no more.
Ahme: I can say no more.