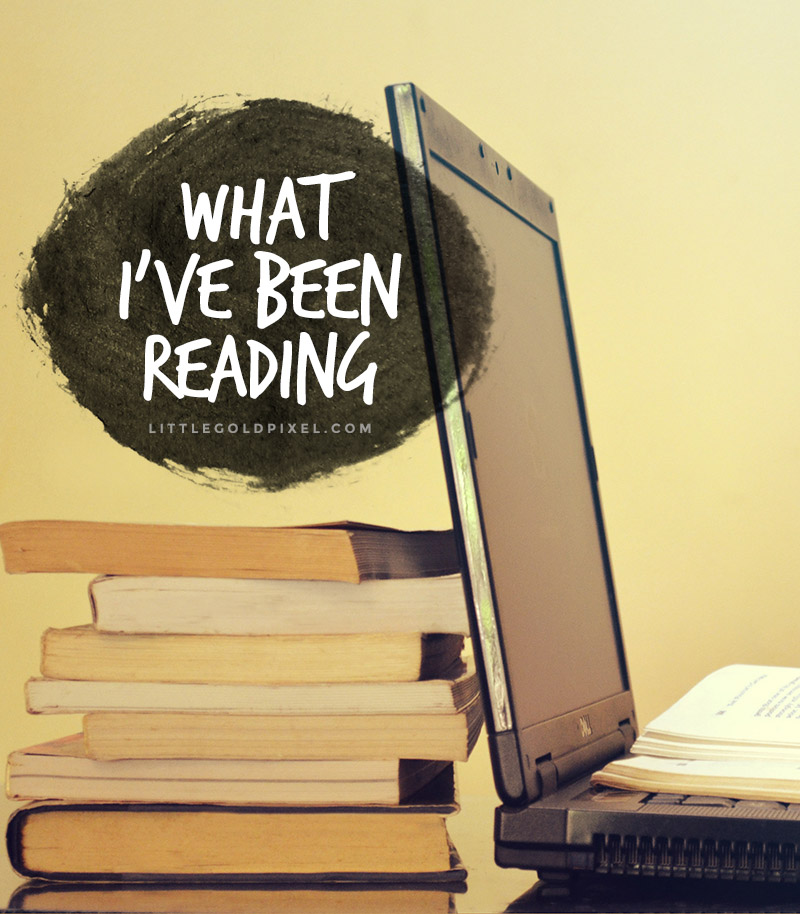 This is an occasional series that chronicles my quest to read 80 books in 2015. This is the fourth roundup (and a good way to get book club ideas). You can read the first here. The second here. The third here. Let's see how it went, shall we?
Every so often I hit a stalemate in my reading list. This happens when I feel like I should finish the book in question, but I just can't fathom reading another sentence.
Usually I go by John Irving's wisdom: "Grown-ups shouldn't finish books they're not enjoying."
But what if the book is by an author I admire and usually enjoy? That's when I start feeling guilty. This month I shelved a Nick Hornby book that wasn't clicking for me. It worked for others; there are plenty of five-star reviews on Goodreads, but for me it was an emphatic one-star read.
It pains me to say this because I can remember how much I enjoyed High Fidelity, How to Be Good and more recently Juliet, Naked.
Have you ever given up on a book by an author you admire? What was it?
In the past month, I've made it through 9 books.
(Do you follow me on Goodreads? You should!)
Book Reviews May 2015: 39/80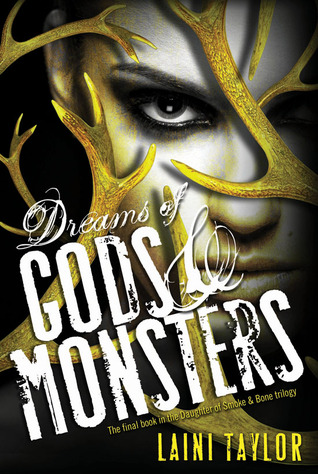 Dreams of Gods and Monsters / Laini Taylor
File under: Fantasy, battle of good vs. evil, star-crossed lovers
Plot: The seraphim-chimaera war makes it to Earth. Karou must stop the fighting. But how?
Review: So many twists, turns and thought-provoking plot points, this is by far the best book of the series.
Amazon Goodreads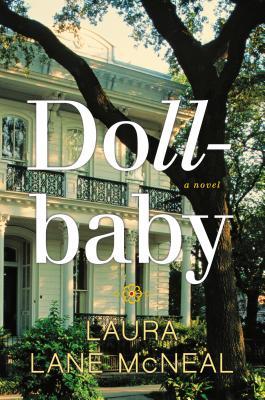 Dollbaby / Laura Lane McNeal
File under: Southern, family secrets, coming of age, civil rights, New Orleans
Plot: After her father's death, Ibby is left indefinitely at her eccentric grandmother Fannie's house in New Orleans. As Ibby gets to know the inhabitants of the house — including its two housekeepers, Queenie and Dollbaby — she finds that they are a secretive bunch.
Review: I loved everything about this book except for Ibby. She wasn't compelling enough as narrator, but the secrets and soap operas throughout were intrigue enough to keep me reading.
Amazon Goodreads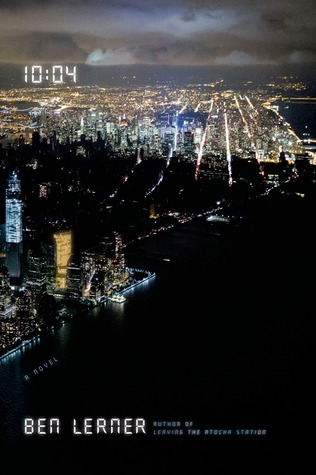 10:04 / Ben Lerner
File under: Literary, navel-gazing, New York, neurotic
Plot: Man has a hard time reconciling certain aspects of his life.
Review: Boo-hoo. Don't we all? The writing was nice, though.
Amazon Goodreads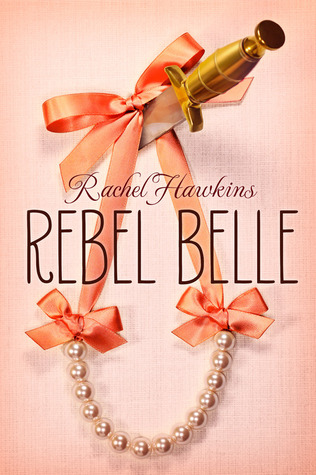 Rebel Belle / Rachel Hawkins
File under: Y.A., supernatural, Southern, kick-ass girls
Plot: Debutant and overachiever Harper accidentally becomes a Paladin, charged with protecting her least-favorite person in the world.
Review: Like Buffy meets Karate Kid or something like that. Witty, breezy, fun. A friend recommended this to me, and she was so right. A refreshing change of scenery. I can't wait for the next installment.
Amazon Goodreads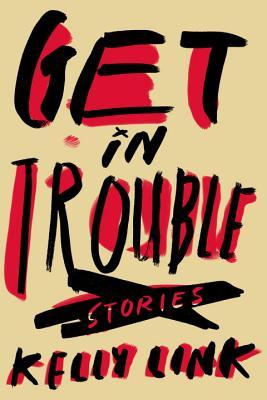 Get in Trouble / Kelly Link
File under: Short stories, mystery, surreal, supernatural, Neil Gaiman-esque
Plot: Surreal short stories with a hint of underlying creepiness to them.
Review: Some stories are better than others, but overall just the right amount of creepy. My fave: "The New Boyfriend."
Amazon Goodreads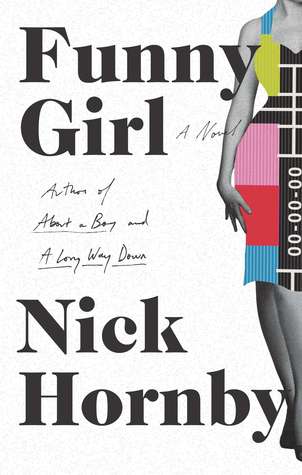 Funny Girl / Nick Hornby
File under: Comedy, rom-com, television, literary
Plot: Sophie Straw attempts to become the next Lucille Ball.
Review: For a book about comedy, this was super un-funny. I read to the halfway point, and decided to give it up when I realized I would rather watch paint dry. Not Hornby's best.
Amazon Goodreads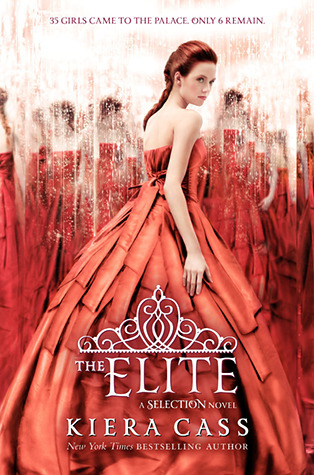 The Elite / Kiera Cass
File under: Fairytale, Bachelor, Y.A., teen angst, Cinderella, dystopian
Plot: America makes it to the final six in the contest to win Prince Maxon's heart, but there's a complication: Aspen, her first love who suddenly appeared as a palace guard.
Review: This book suffers from the usual middle-book slump in a three-part series. Entertaining but vapid, still there's something that clicks, enough so that I downloaded the conclusion immediately after finishing. (Darn it!)
Amazon Goodreads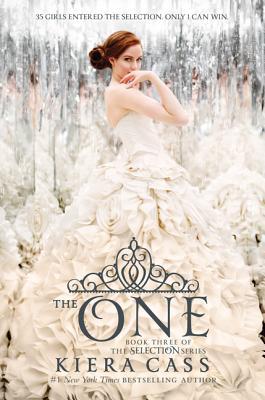 The One / Kiera Cass
File under: Fairytale, Bachelor, Y.A., teen angst, Cinderella, dystopian
Plot: Does America have what it takes to be a princess? She must decide before Maxon changes his mind and crowns one of the other girls.
Review: America is still an emotional trainwreck of a protagonist, but overall this is a satisfying conclusion. Much better than the first two combined.
Amazon Goodreads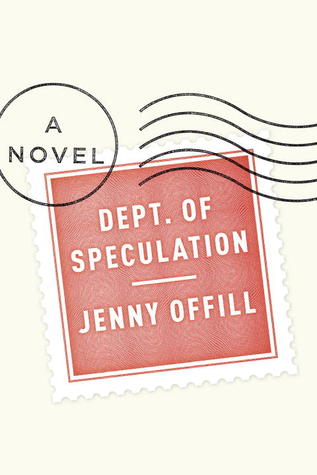 Dept. of Speculation / Jenny Offill
File under: Literary, poetic, marital musings
Plot: The Wife talks about her marriage and life in stream-of-consciousness fashion
Review: Words cannot describe how heartbreakingly beautiful and true this book is. I read it in one morning, partly because it's short and mostly because it's brilliant.
Amazon Goodreads
In a Nutshell
Three to read: Dept. of Speculation, Dreams of Gods and Monsters, Rebel Belle (plus the runners-up: Get In Trouble and Dollbaby)
Three to pass: Funny Girl, 10:04, The Elite (skip right to The One instead!)
So there you have it. 39 down! 41 to go!
What have you been reading lately? I'm always on the lookout for a good book … do share recommendations in the comments. Have you read any of these books? Do you agree/disagree with my assessment? Let's discuss in the comments below.
P.S. A running list of my fave must-read books. Soooo much good stuff here.
Linking up with modernmrsdarcy.com, a great place to find good reads. Check it out.
THE SMALL PRINT: This post contains affiliate links. Thanks for supporting Little Gold Pixel's iced coffee habit.