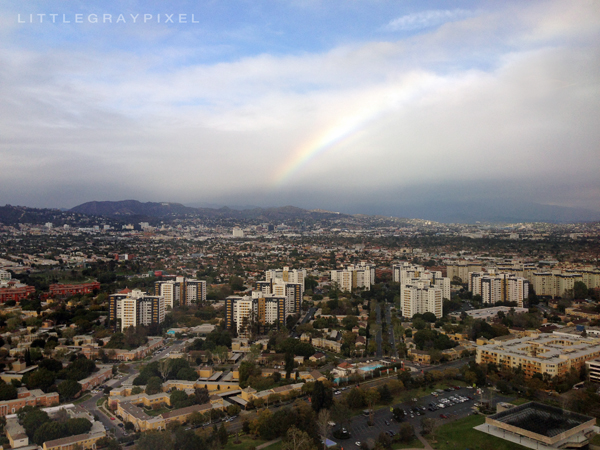 It occurred to me recently that I'm used to this place. You're probably thinking, "You've lived there 8 years; I'd hope so." But there's a difference between simply living somewhere and actually calling that somewhere home.
I've come a long way since that first day we walked into our apartment (sight unseen, by the way) and found a huge, empty space where the refrigerator should've been. Just one of many quirks I used to view from an outsider's perspective. Now it's just a way of life. Along with these 10 things.
10 Things Los Angelenos Understand
1. You accept that it will take you a long time to get anywhere. 
That's why Sigalert exists. Everyone is pretty accepting of your tardiness. After all, you weren't the only person dealing with the cluster*$#@s on the 110 or the 405 or the 101.
2. You see a house listed at $400,000 and think it's a sweet deal.
Until you see the neighborhood and the schools and the photos of the kitchen that haven't been updated since the Nixon administration. Then you think … hmm, it's still a sweet deal. We can always get a security system, home-school the kid and renovate. Right!
3. You see people. They're everywhere.
Remember that one time you went to Ikea/Target/Yogurtland and it was empty? Haha. That's because it never happened. There are people everywhere, all the time, and you pretty much just ignore them. If you do happen to go somewhere that is only modestly packed, you feel like something must be terribly, terribly wrong.
4. The weather is beautiful.
It's the main reason for No. 3.
5. You aren't phased by film crews setting up anywhere/everywhere.
In fact, you're mildly annoyed by it. Or, in the case of filming that disrupts your workplace and parking situation, you become slightly homicidal. (Which leads me to No. 6 …)
6. Before agreeing to go somewhere new, you ask, "What's the parking situation?"
Because, obviously.
7. Your winter clothes are the same as your summer clothes.
You just wear a scarf in the winter. And, if you're hardcore, you wear a coat in the summertime, just because.
8. Almost everyone you meet has written a screenplay.
Yourself included. (Not that any of them have been optioned.)
9. You recognize most location shots in TV and movies.
And you're not even impressed anymore.
10. You see expensive cars all the time.
H still gets excited about this, but I take it for granted that I'll see at least one Maserati or Lamborghini or Ferrari on my daily commute.
I could go on and make this a 20-item list, but instead I'll leave you with this video, which hits on a few points I've made and a few others I agree with (froyo!). What would you Angelenos out there add to the list?