Psst, a quick aside — Did you find this post via Pinterest? If so, nice to meet you, and thanks for stopping by! I hope you have a few minutes to click around so we can get to know each other better. A few good places to start: There is a
freebies page
I think you would like, as well as my
About page
and a roundup of my
Favorite Posts
. Looking for help planning your gallery wall? Check out
my premium printables and custom services
in the shop. I sell my best printables on
Etsy
, and my best designs are on
Society6
.
OK, so I admit I've been hogging the watercolors during craft time with my daughter.
I never used to care for the medium, always thinking it too watered-down (ha, get it?). But lately I've been more open to it, especially since I've downloaded so many digital watercolor brushes and textures that are fun to play with in Photoshop.
I was having such a great time creating digitally that I've been giving it a go in the analog world.
Guys, it's so much fun — AND SO RELAXING. If you have kids, commandeer the watercolors immediately. If you do not have kids, invest a few bucks in your own set.
As far as stress, it might be better than coloring, and I do love to color.
Today I'm sharing 12 free Christmas watercolor printables. Two I made myself, and the other 10 I've come across on the Internet.
I'll kick it off with my new free printable:
Have a Holly Jolly Christmas Free Watercolor Printable
High-res 8.5×11 PDF. For personal use only. You know the fine print, yadda yadda yadda. Play nice.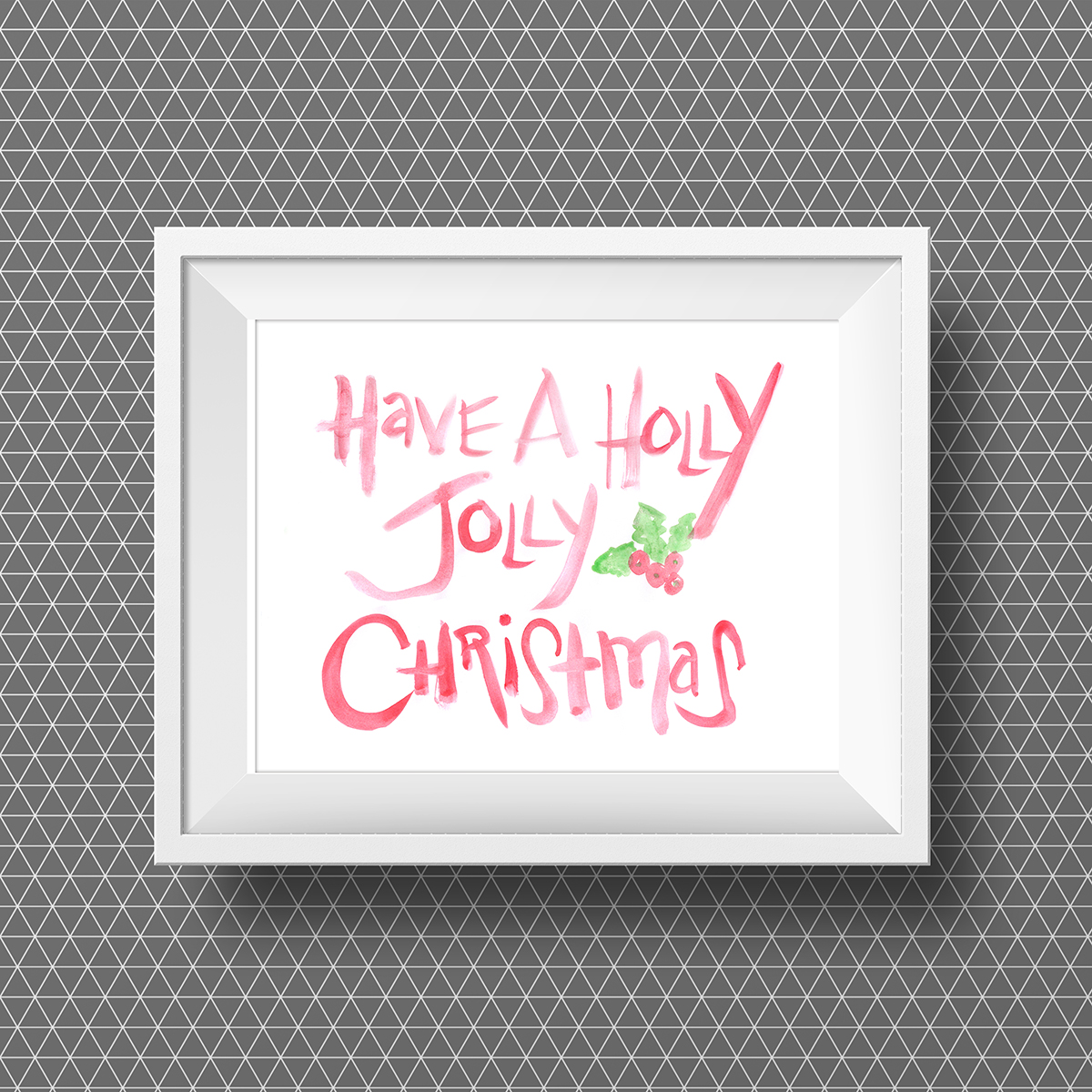 ---
Purple Christmas Trees Free Watercolor Printable
High-res 8×10. For personal use only. Etc., etc.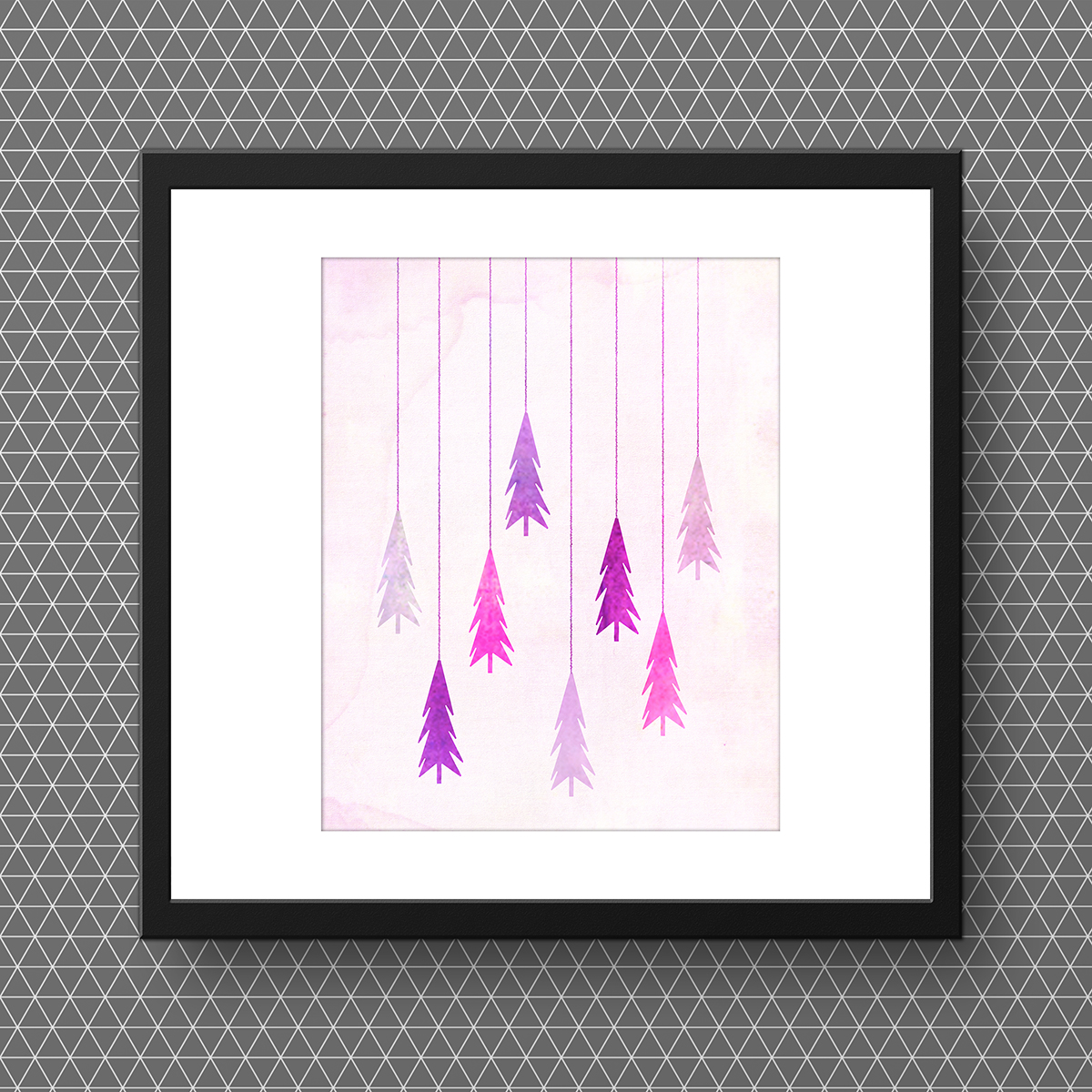 ---
Free Christmas Watercolor Printables (A Roundup)
In addition to the freebies above, I've rounded up 10 more of my favorite free Christmas watercolor printables from around the Internet.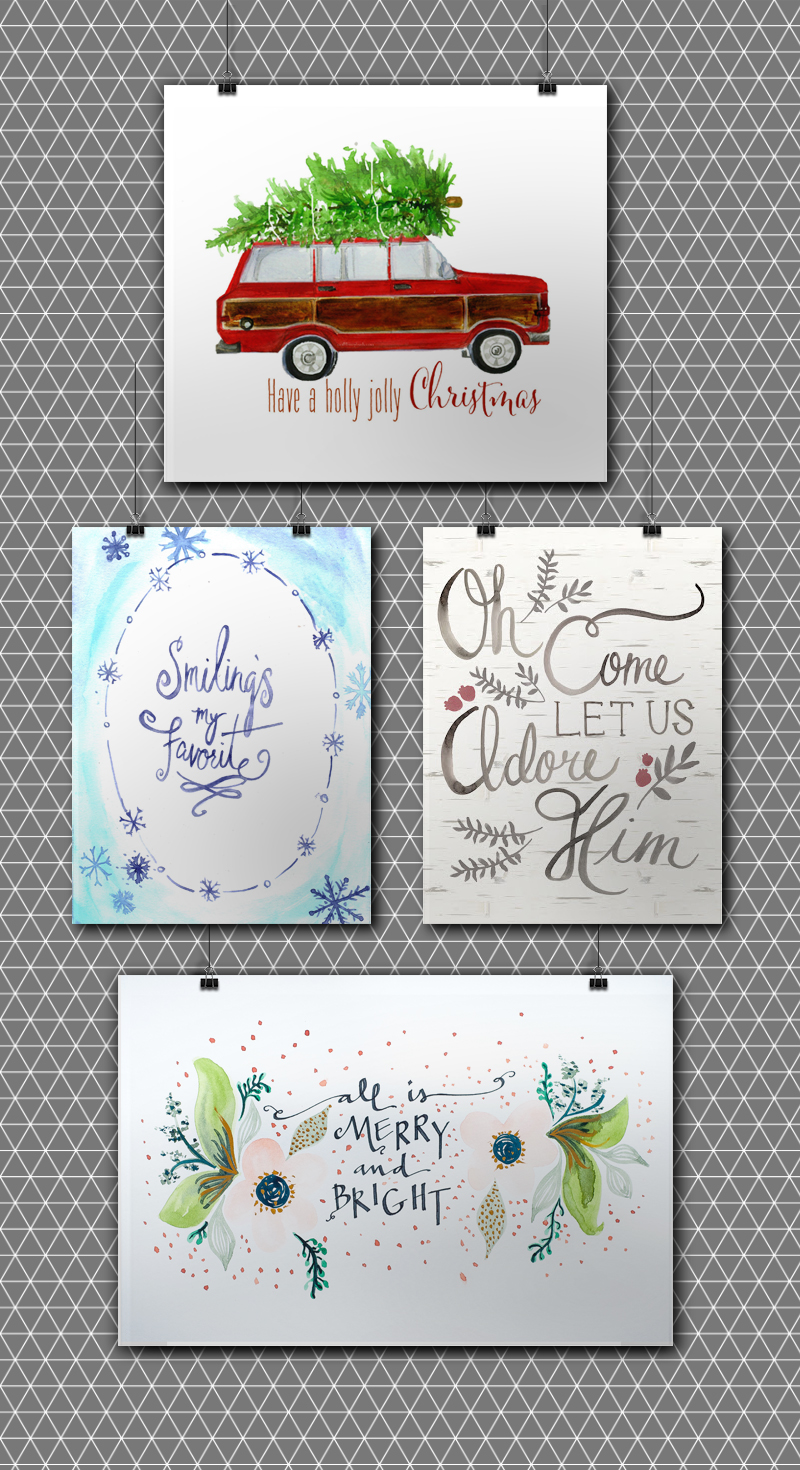 Tree & Wagon Have a Holly Jolly Christmas • Smiling's My Favorite • Oh Come Let Us Adore Him • All Is Merry and Bright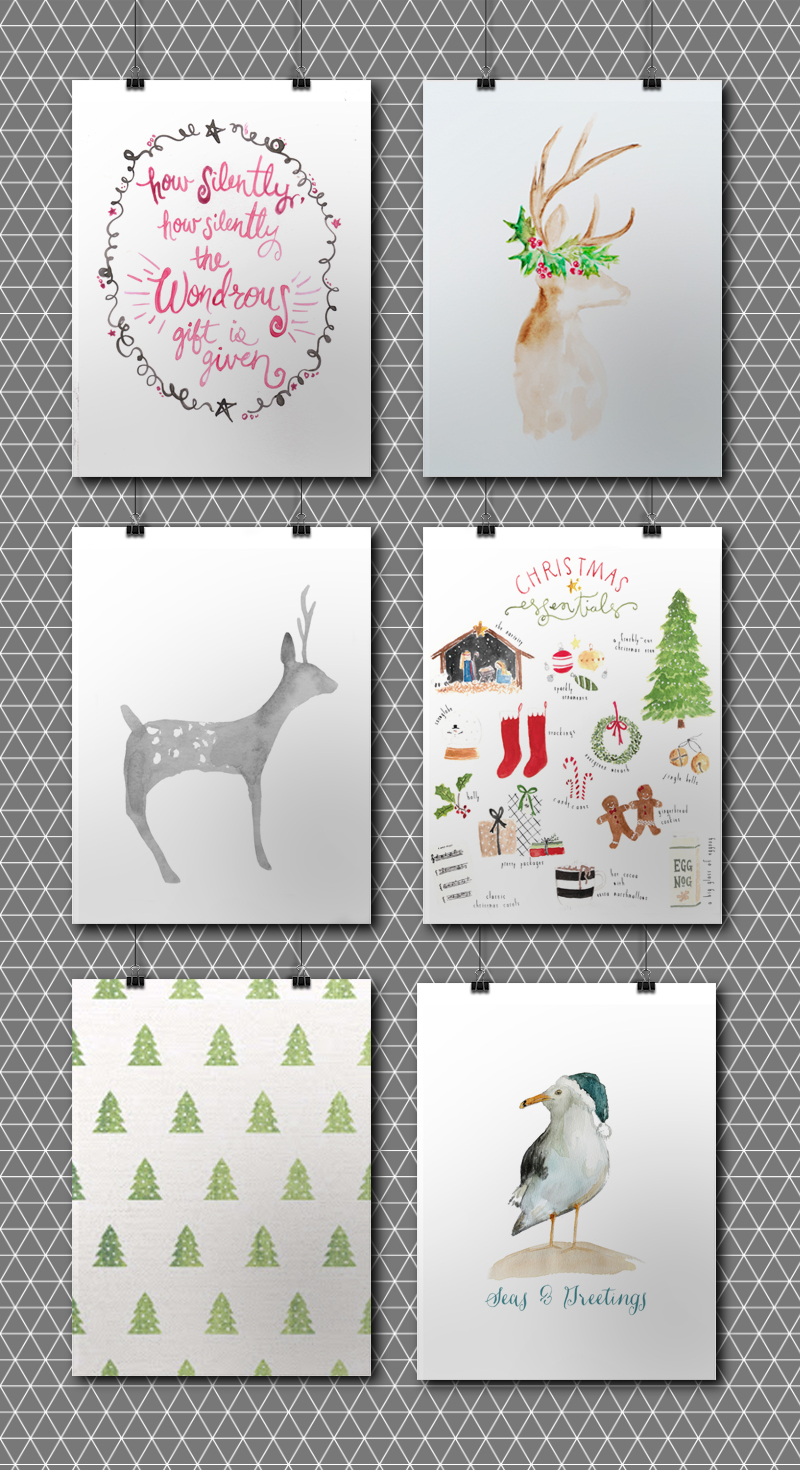 How Silently the Wondrous Gift is Given • Holly Reindeer (to get freebie, scroll to bottom & sign up for newsletter) • Gray Reindeer • Christmas Essentials • Christmas Trees (this is meant for digital use; best if printed small) • Seas & Greetings
There you go! Happy holidays!
P.S. More freebies + 12 Christmas Chalkboard Printables + 35 Free Modern Xmas Printables! Bookmark 'em!
---
Pin this Post!