I keep waiting for chalkboard printables to go out of style. It's not that I don't like them. It's just that I've seen them in rotation every holiday season for the past several years. This year, I thought, I will not see any Christmas chalkboard printables.
But they kept sneaking up on me. In my Pinterest feed. On Facebook. In my blog feed. And the newer ones are still looking so stylish framed above a decorated fireplace.
So I'm going to go ahead and call it: Christmas chalkboard printables are classic.
Now it's up to you to make my prediction come true. I'm counting on you to keep these things going strong so I won't look like a fool.
Here, I'll kick it off with my new free printable:
Run Run Reindeer Beach Boys Free Christmas Chalkboard Printable
A little back story. Alexa has been singing "Deck the Halls" repeatedly. To preserve my ever-so-slight grasp on sanity, I forced my hand and played some other, better Christmas songs, including "Little Saint Nick" by The Beach Boys.
This song has been in my head for the better part of a week. You might even say repeatedly. Now it might be in your head. You're welcome.
High-res 8.5×11 PDF. For personal use only. You know the fine print, yadda yadda yadda. Play nice.
Source: Chalkboard background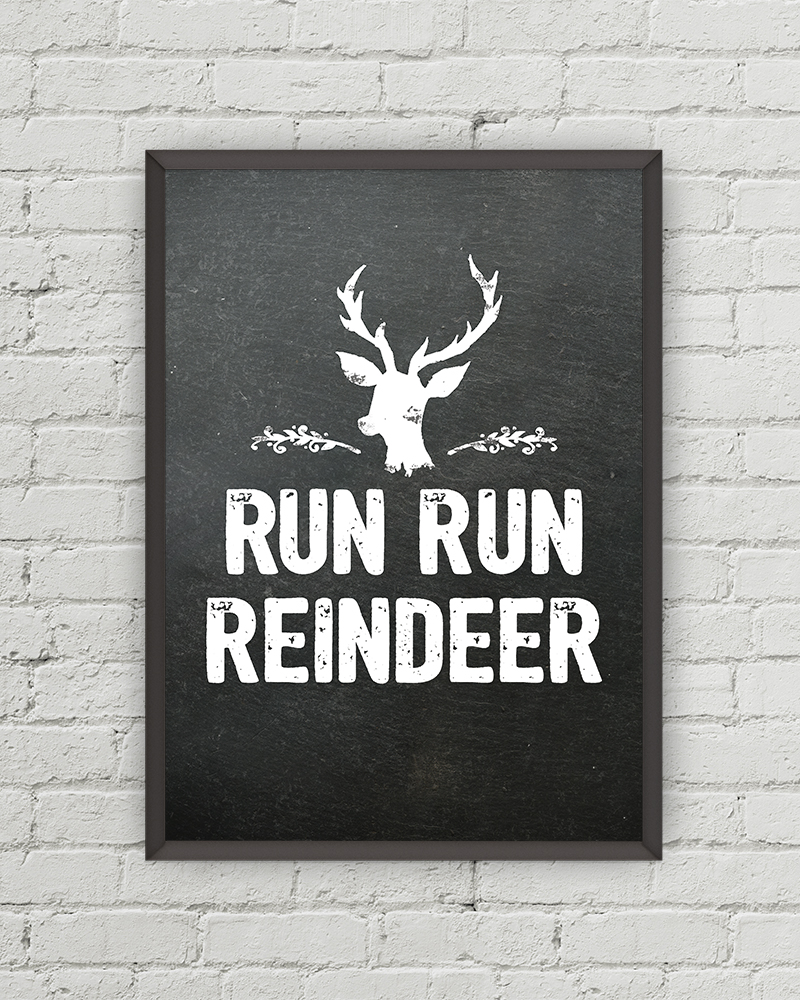 Download
Free Christmas Chalkboard Printables, a 12 Days of Christmas Roundup
In addition to the freebie above, I've rounded up 11 more of my favorite free Christmas chalkboard printables from around the Internet. There are so many more where these came from, but there are only 12 Days of Christmas, wink wink, so these are the toppermost of the poppermost.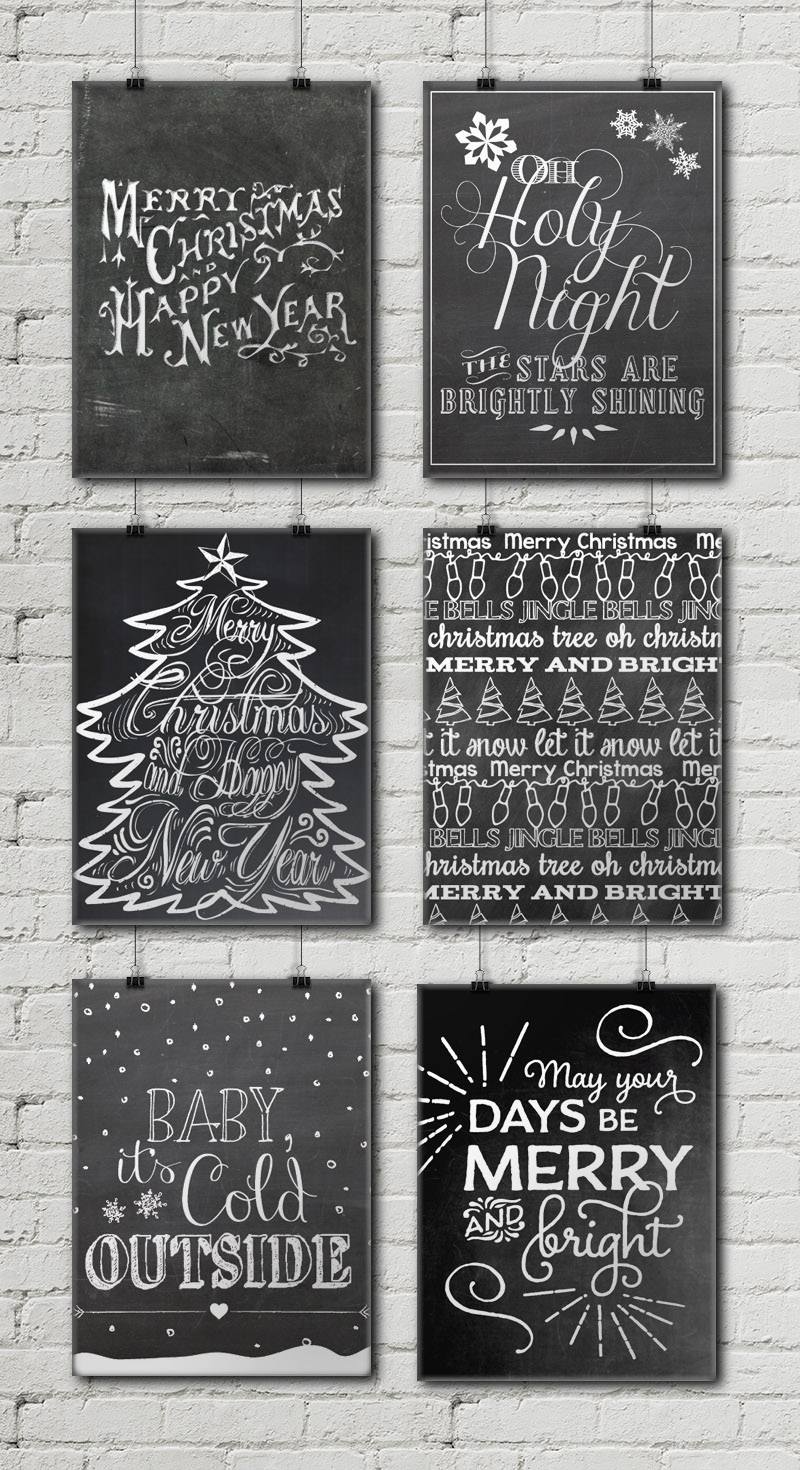 Merry Christmas and a Happy New Year • Oh Holy Night • Merry Christmas and a Happy New Year (again) • Christmas Wrapping Paper • Baby, It's Cold Outside • May Your Days Be Merry and Bright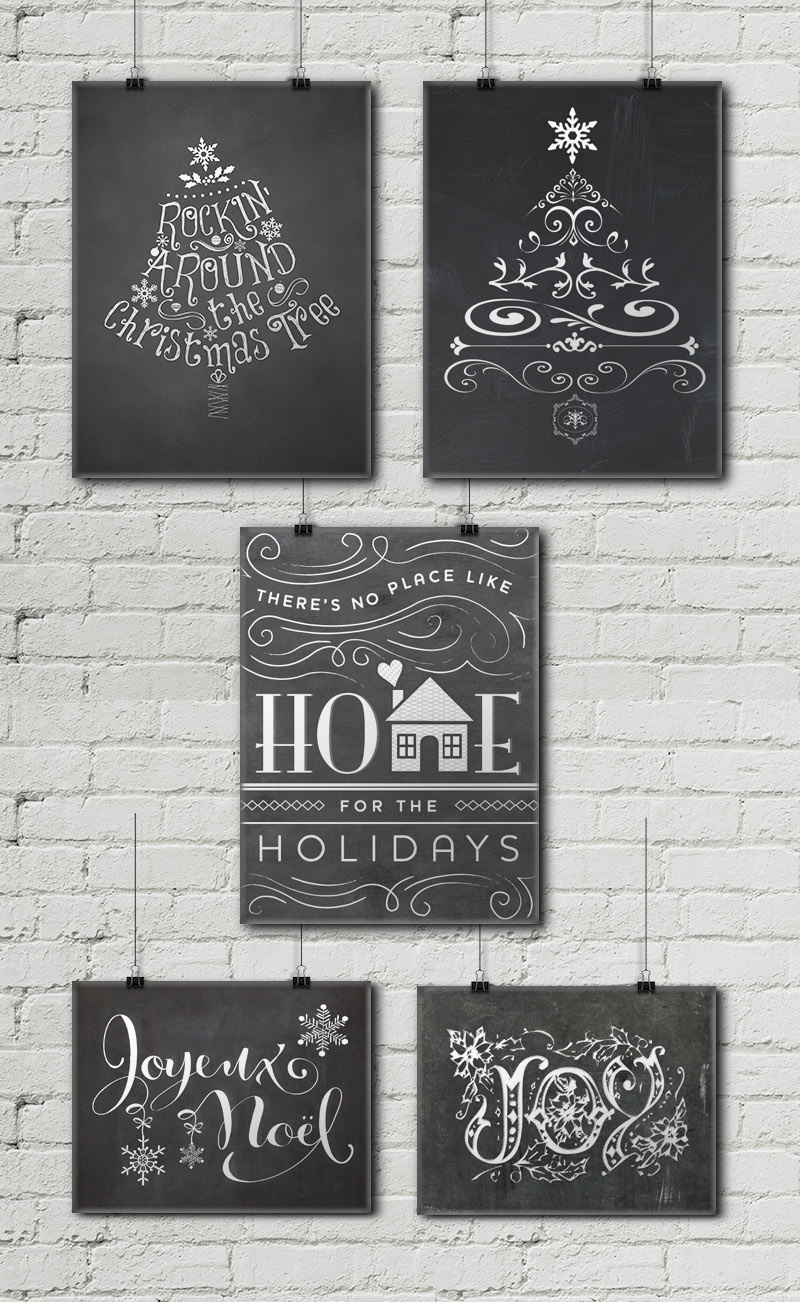 Rockin' Around the Christmas Tree • Decorative Tree • There's No Place Like Home for the Holidays • Joyeux Noel • Joy
There you go!
Print them out and put them all together. Then give one to your beloved on every day leading up to Christmas Eve. If you're into that kind of thing. And if you are, you should start on Dec. 13 (timing is everything). Or, if you are going the traditional route, start on Christmas Day through Jan. 5.
P.S. More freebies, Christmas Trees free printable art from 2014 + 35 Free Modern Xmas Printables! Bookmark 'em!
Pin this Post!