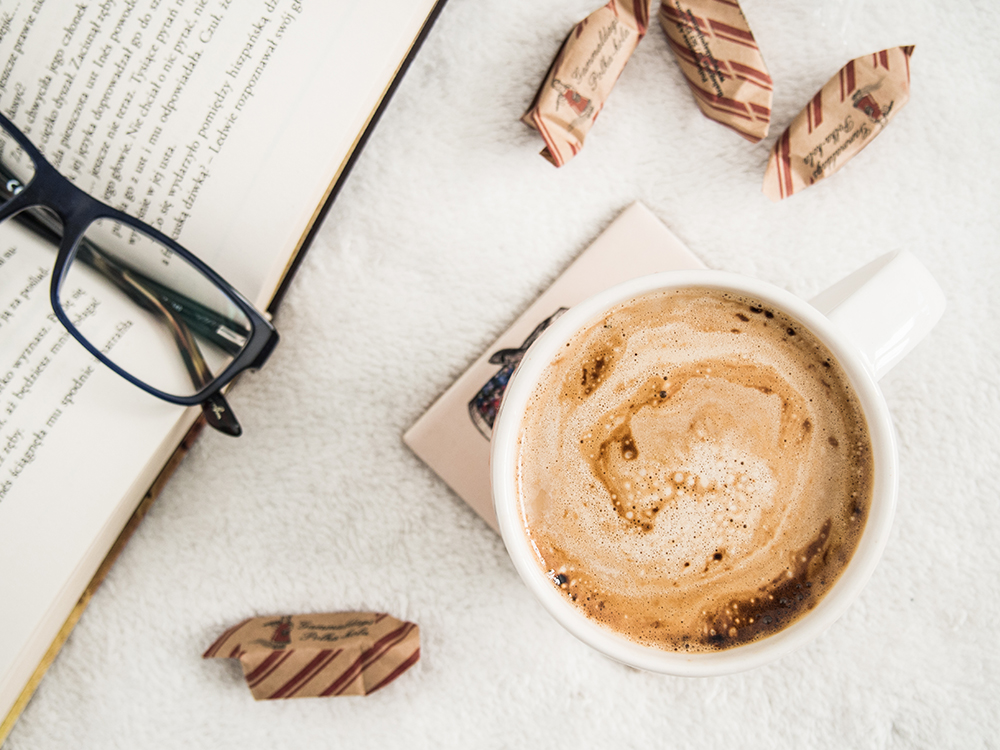 I read more than 29,000 pages last year. Well, most of those I "listened" to. Thank god for audiobooks, without which I would've read maybe three books total.
My ridiculously long commute has that one silver lining: It's my only real time to read.
So: 29,000 pages, which means 82 books. Of those 82 books, these are the 16 I'm still thinking about and bringing up in conversations on a regular basis. I wholeheartedly recommend you add them to your reading list.
(To be clear, I read these books in 2015. They weren't necessarily released in 2015.)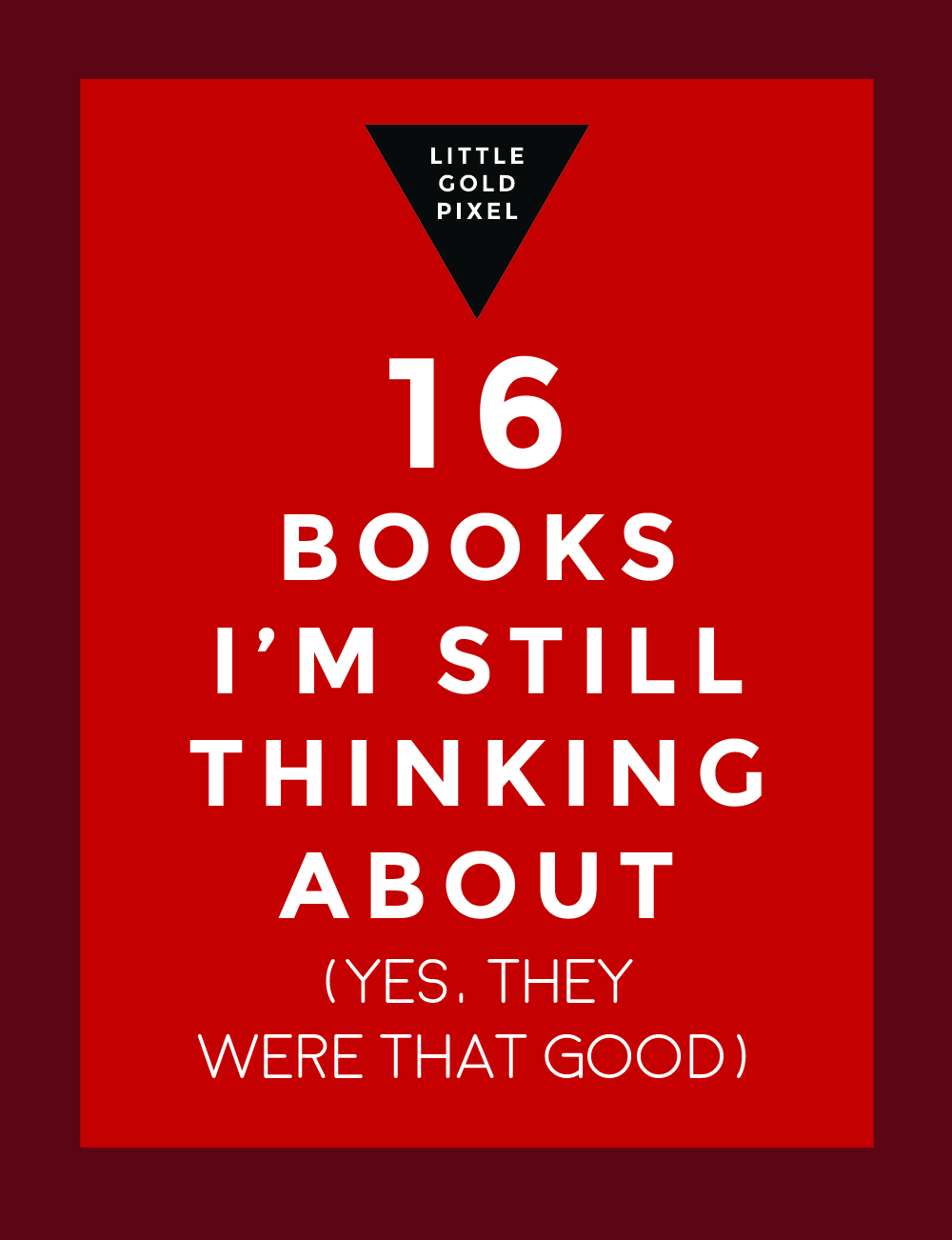 ---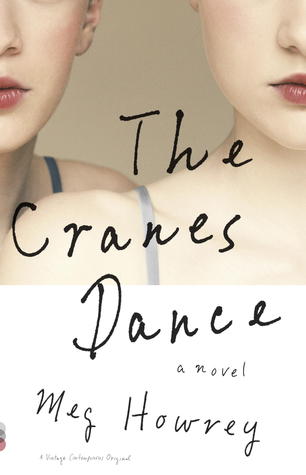 The Cranes Dance / Meg Howrey
File under: Ballet, mental illness, literature, suspense
Plot: A ballerina slowly unravels after her more-talented sister is injured.
Review: Guys, my plot line isn't doing this book justice. This novel grabbed me tight and never let go. I was on the edge of my seat, waiting to see what would happen with Kate next as we peeled away the layers of her life. The author did an amazing job with the voice and vibe of the book.
Goodreads
---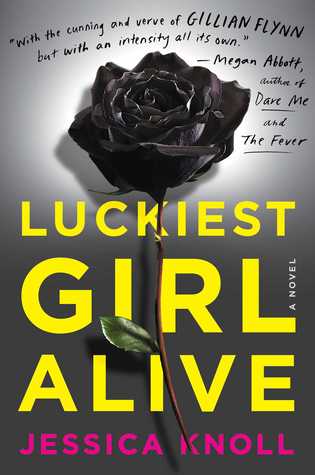 Luckiest Girl Alive / Jessica Knoll
File under: Mean Girls, Cruel Intentions, literature
Plot: A twentysomething social climber is forced to face her high school traumas.
Review: Without giving anything away, I thought this book was amazing. The protagonist is understandably unlikeable, and yet I'm rooting for her. No subject is too taboo here. The complexity of human emotion is rendered expertly in a smart, well-drawn manner.
Goodreads
---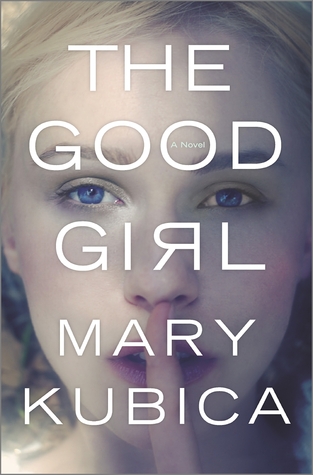 The Good Girl / Mary Kubica
File under: Suspense, kidnapping, mystery, literature
Plot: Well-to-do twentysomething goes missing, but nothing is as it seems.
Review: This was masterfully done suspense. A page turner. The multiple narrator setup didn't even annoy me like it usually does.
Goodreads
---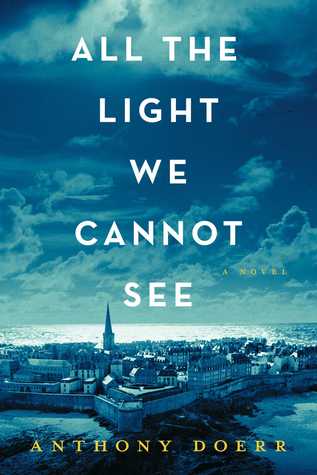 All the Light We Cannot See / Anthony Doerr
File under: WWII, lyrical literature, life
Plot: The lives of a blind French girl and a German boy intersect during WWII.
Review: Despite my lackluster plot synopsis, I thought this book was one of the most beautiful things I've ever read. I read a blurb that said Doerr "illuminates the ways, against all odds, people try to be good to one another." That's the takeaway I got, too. So sad, so hopeful, so … life.
Goodreads
---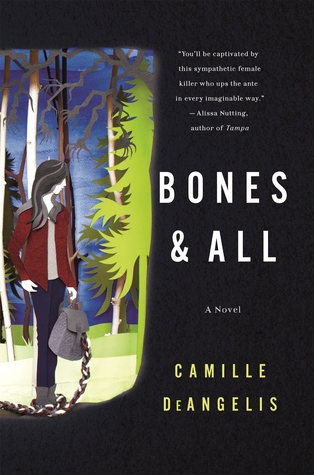 Bones & All / Camille DeAngelis
File under: Supernatural, coming of age, the stuff nightmares are made of
Plot: Since she was a baby, Maren has had what you might call "an issue" with affection. Anytime someone cares for her too much, she can't seem to stop herself from eating them. Now a teen, Maren's mom abandons her and she's left to fend for herself.
Review: At times this book made my stomach churn, but I devoured it hungrily.
Goodreads
---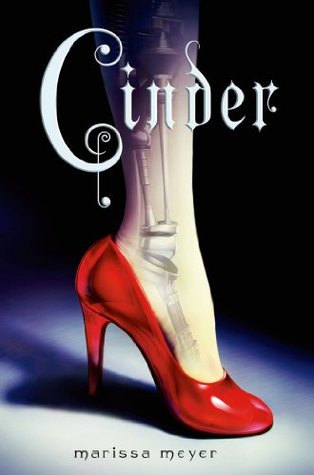 Cinder / Marissa Meyer
File under: Y.A., Cinderella, fairytale, sci fi, supernatural, steampunk, futuristic, yes I realize some of these descriptions are kinda contradictory
Plot: Cinder is a bad-ass cyborg in New Beijing who can't catch a freaking break.
Review: This was an unexpectedly great read. I am legitimately irritated to be on the library waiting list for the second installment.
Goodreads
---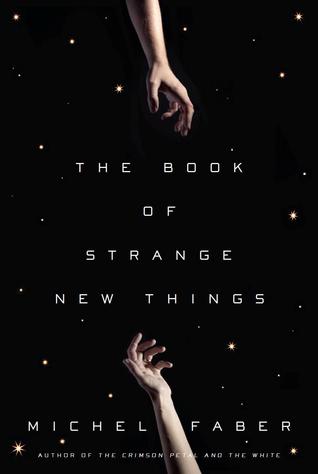 The Book of Strange New Things / Michel Faber
File under: Suspense, space, sci fi, religion, philosophical
Plot: Man is tapped to teach Christianity to the natives on a newly colonized planet, where not everything is as it seems.
Review: There are so many ways this could've gone, but it didn't, and I was pleasantly surprised at how it all unfurled.
Goodreads
---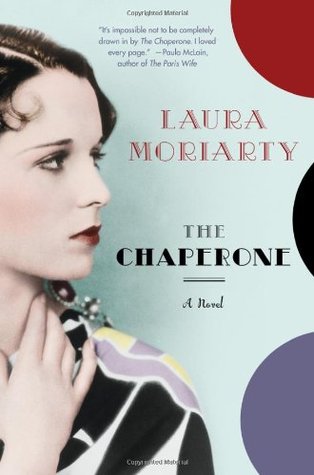 The Chaperone / Laura Moriarty
File under: Historical fiction, literary fiction, Kansas, 1920s
Plot: Cora chaperones a young Louise Brooks from Wichita, Kan., to New York City in the early 1920s.
Review: This book was an easter egg of interesting plots following the titular character, Cora. Moriarty knows my home state well (see: The Center of Everything), and it was engrossing to walk the streets of my hometown via the lens of orphan trains, the Prohibition Era, women's suffrage and reproductive rights.
Goodreads
---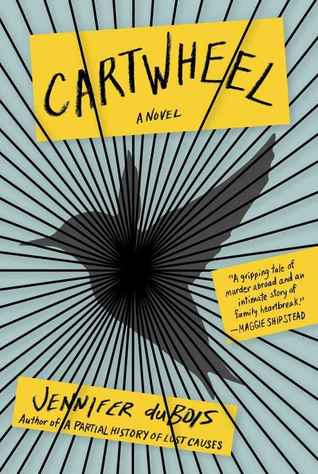 Cartwheel / Jennifer duBois
File under: Literary fiction, crime, whodunit, mystery
Plot: Exchange student goes on trial for the murder of a fellow exchange student. Did she do it?
Review: More than your typical whodunit, this book delves deep into the human psyche. A masterpiece.
Goodreads
---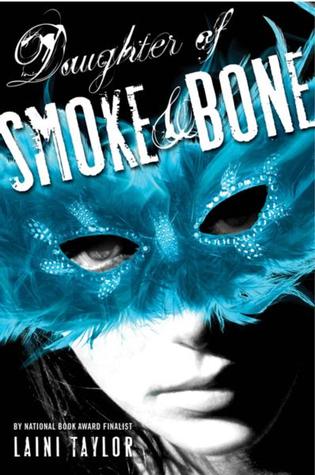 The Daughter of Smoke and Bone / Laini Taylor
File under: Fantasy, star-crossed lovers
Plot: Karou, a girl raised by magical creatures, gets caught up in an otherworldly battle.
Review: This is not my usual genre, but oh my did I love it. Impatiently awaiting library holds on the next installment.
Goodreads
---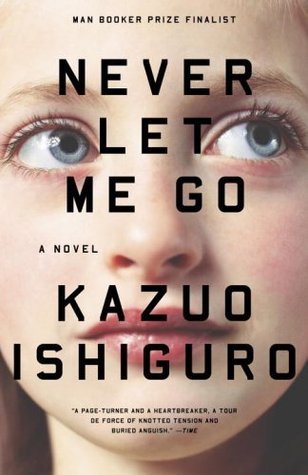 Never Let Me Go / Kazuo Ishiguro
File under: Dystopian, coming of age, literary fiction
Plot: Students reminisce about their time at a very unusual school.
Review: I'm being vague so I don't give anything away, but this book gutted me. So beautiful, so sad.
Goodreads
---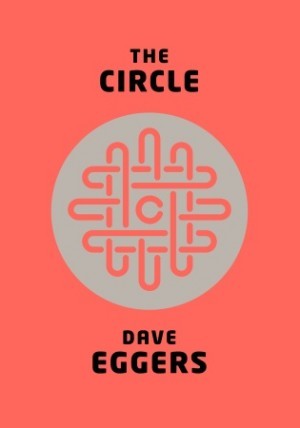 The Circle / Dave Eggers
File under: Dystopian, conspiracy theory, cult, technology is evil
Plot: Vapid woman works for giant social media company and watches as it moves forward with its plans for worldwide domination and the criminalization of privacy.
Review: What this book lacks in character development it makes up for in raising important questions in our digital age.
Goodreads
---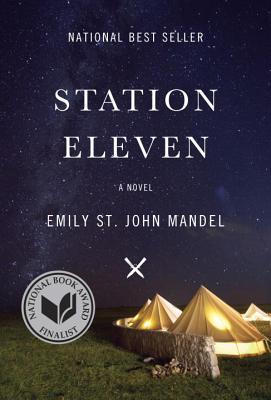 Station Eleven / Emily St. John Mandel
File under: Dystopian, Shakespearean, literature, everything is connected
Plot: An acting troupe roams the countryside after a rogue illness sweeps out 99% of the world population.
Review: Amazing. The first dystopian novel I've read where the overall message was HOPE.
Goodreads
---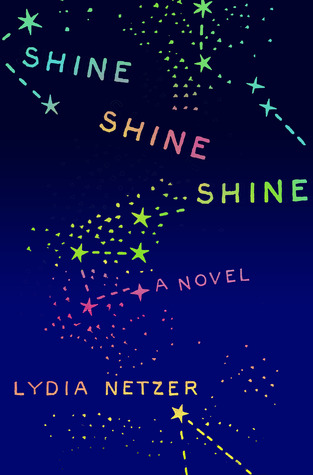 Shine Shine Shine / Lydia Netzer
File under: Literature, humor, magical
Plot: The love story of Sunny and Maxon, a bald miracle and a savant astronaut who are the centers of each other's universes.
Review: Every sentence Lydia Netzer writes is pure gold.
Goodreads
---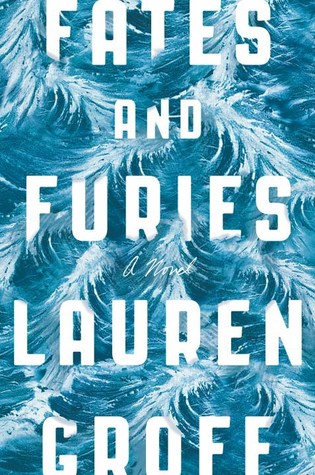 Fates and Furies / Lauren Groff
File under: Literature, romance, life narrative, heartbreaking
Plot: The marriage and secrets of Lotto and Mathilde, told from both perspectives.
Review: Shadows of Love Story but so much more depth. I read a lot of books about love/marriage last year, but this one still managed to surprise me.
Goodreads
---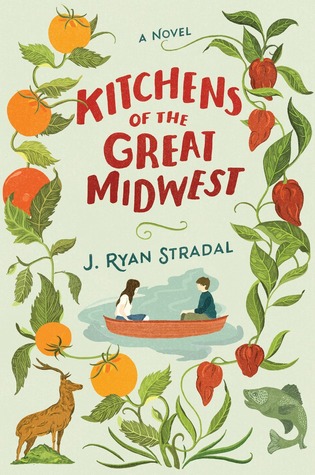 Kitchens of the Great Midwest / J. Ryan Stradal
File under: Literature, food oh my god the food, coming of age, family drama
Plot: The linear yet nonlinear story of everyone who inspires Eva, a wunderkind chef.
Review: It's a rare thing when the main character is the one you know the least about in a book but you're OK with it. And, really, Eva isn't the main character. Neither are any of the secondary characters. The Midwest is the main character here, and it's drawn with perfection.Goodreads
---
What books did you read last year that you're still thinking about? Share in the comments!