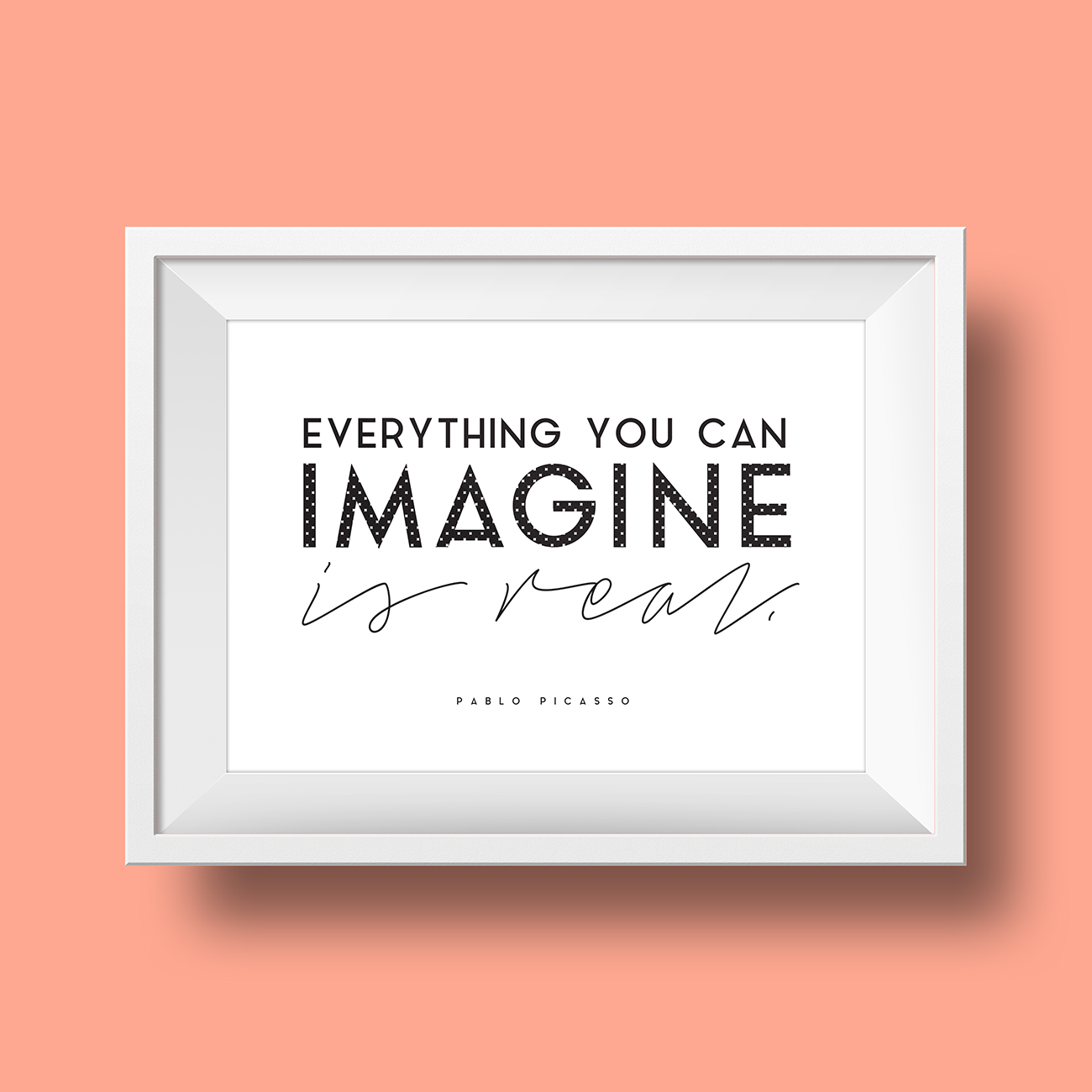 Freebie Fridays is a weekly feature on Little Gold Pixel in which I share a free printable or design resource — art printables, wallpapers, etc. — for you to download and enjoy.
We are coming up on my little girl's 5th birthday next week.
This age comes with challenges, but overall it's my favorite yet. She's inquisitive, curious, imaginative, so pure of motive and heart. She couldn't care less about the minutiae of the day. "How was your day at school?" is met with a shrug and an "it's OK" and then it's on to fairies, ponies, magic, flying dragons and who can blame her?
It's far more interesting to fly with an umbrella and ice skate in the living room.
I made this for all the kids out there with vivid imaginations. Which means I made it for everyone. That means you.
Do me a favor and daydream for a little today. Look at the clouds and let your mind wander. I wonder what kind of castles you'll build in the sky.

Everything You Can Imagine Picasso Quote Free Printable
File is 8.5″x11″ PDF. For personal use only. Do not sell or claim as your own. Give credit where it's due. In other words, play nice.
Tools: Adobe Illustrator
Fonts: Aqua Grotesque + Tamoro Script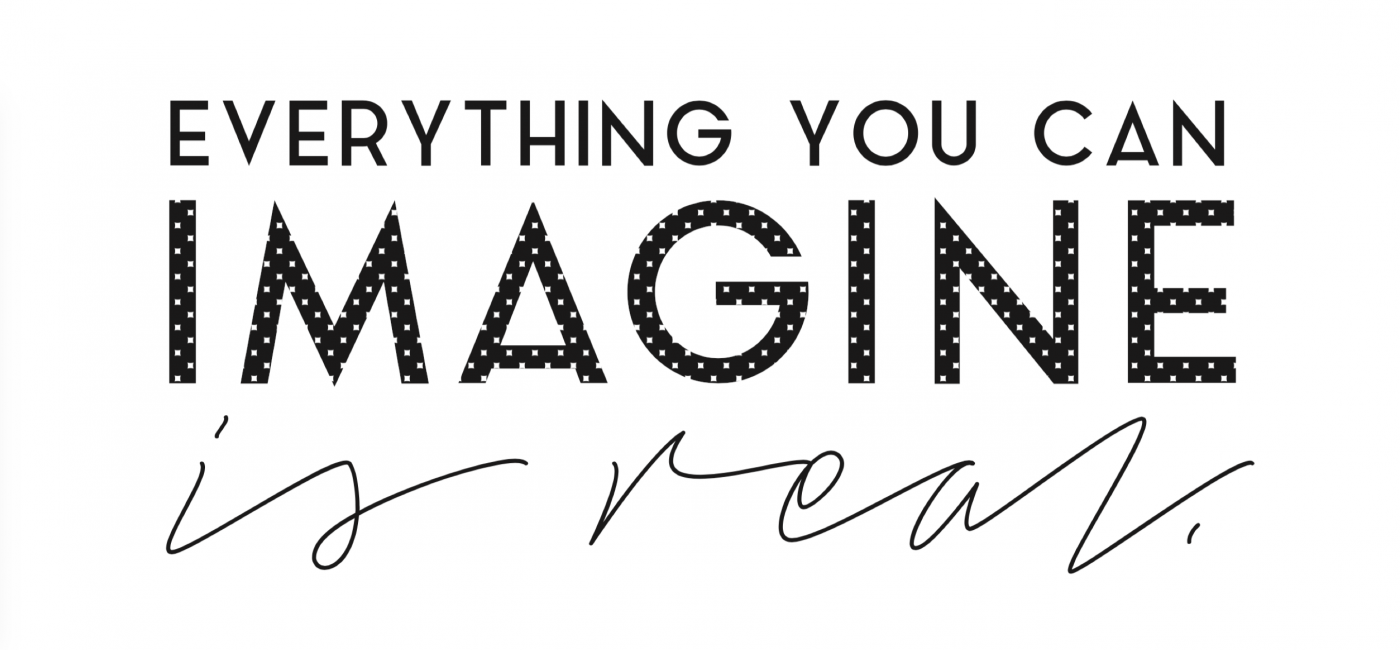 ---