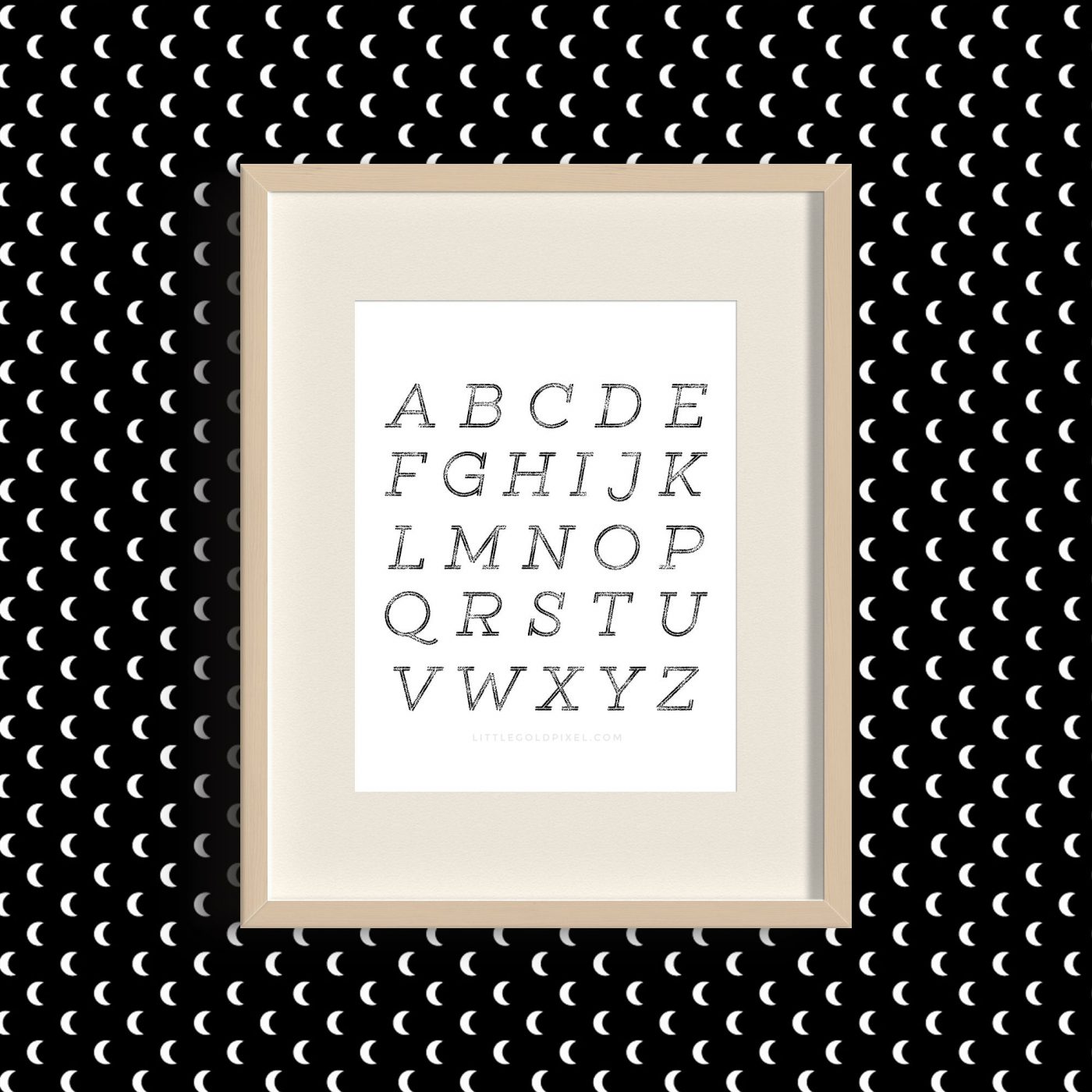 I baked my first loaf of bread today. I don't know why it took me until now to attempt what turned out to be a simple thing.
In my mind, I had built up this excruciatingly long wait for the yeast to rise, along with kneading for.ev.er.
For certain, there are breads that need a lot of care. I did not choose such a bread. Just a simple french loaf. Four ingredients, an hour total. The blogger who posted the recipe used the word "foolproof," and I'm happy to report she was right.
There's nothing like the smell and taste of homemade bread. Sometimes when you want things done right, you have to do them yourself.
What does this have to do with an alphabet printable, you might ask.
Everything, because I was on the hunt for a minimal alphabet printable for my first Frame Game project. I kept coming up short* so I finally resigned myself to sit down sometime this week and type out a simple, minimal solution that could grace the walls of those of you who prefer the stark and simple.
*Spoiler: I eventually found a suitable, slightly different option for the Frame Game.
The best thing about a minimal "recipe," so to speak, is that it works with all kinds of background sugars and spices.
Next time I'm adding raisins and cinnamon to my bread. Can't you smell it now?
Alphabet Minimal Free Art Printable
Art is a high-res 8×10 pdf. Note that this freebie is watermarked. Unwatermarked printables (in more sizes!) are available in the shop.
Font: Gist Rough Light Three
(This is an affiliate link. I only link to things I use and adore. You get cool stuff, I get money for iced coffee. It's a win-win.)
THE FINE PRINT: As always, play nice. For personal use only. Give credit where it's due. Share with friends. It warms my heart to see my printables on social media, so please tag me @littlegoldpixel on Instagram so I can see the art in action.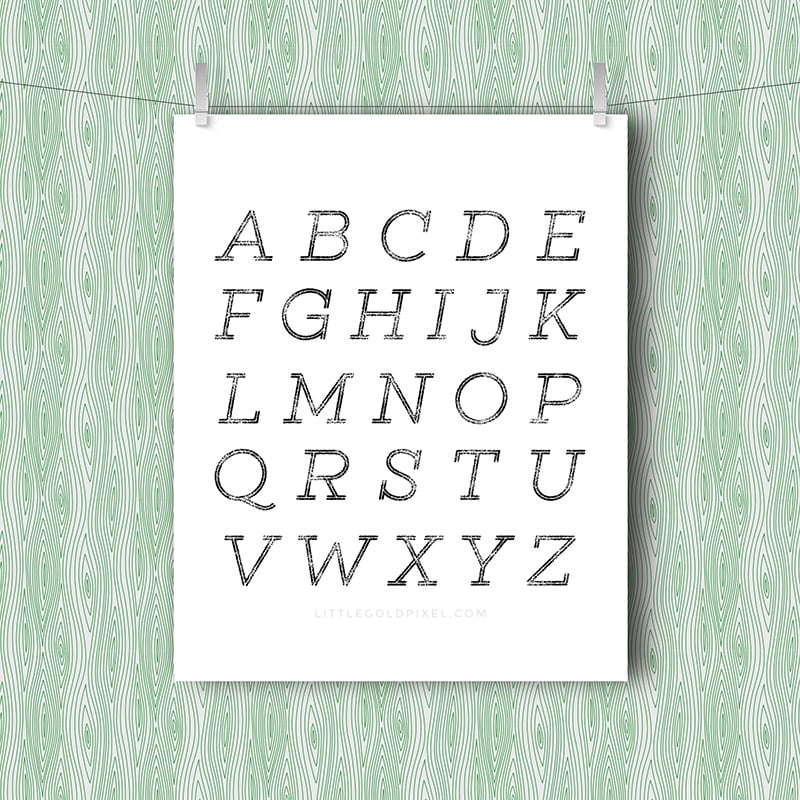 ---
P.S. More freebies!
P.P.S. Ever think about making your own printables? Here are some resources to get you started.