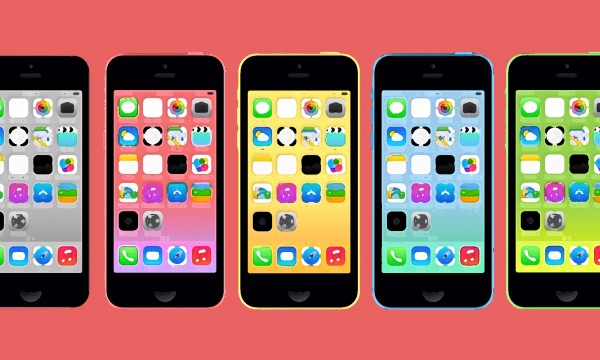 I made a series of mistakes. I realize that now. Maybe, just maybe, if I hadn't ignored all those warnings that my iPhone hadn't been backed up for months. Maybe if I had sprung for more Cloud storage so it would all fit. Maybe if I had plugged in my phone before starting the iOS update.
Maybe then I wouldn't have been staring at the restore screen for hours on end, the endless scroll of photos from the past month flashing before my eyes like an overdramatic slideshow. You will never see these photos again, the slideshow seemed to be telling me. Goodbye, Alexa's dance classes. Goodbye, scouting trip to Disneyland. Goodbye, month of June.
Seeing it typed out like this, I chuckle at how inconsequential it seems to be so overwrought about some cellphone photos. There was a time in the recent past when we didn't capture every little moment, and only were allowed to capture 24 or so of them at a time. Now that I've stepped back from this situation, I can see it for what it is: a good chance to start fresh and not have a million photo-editing apps I do not use.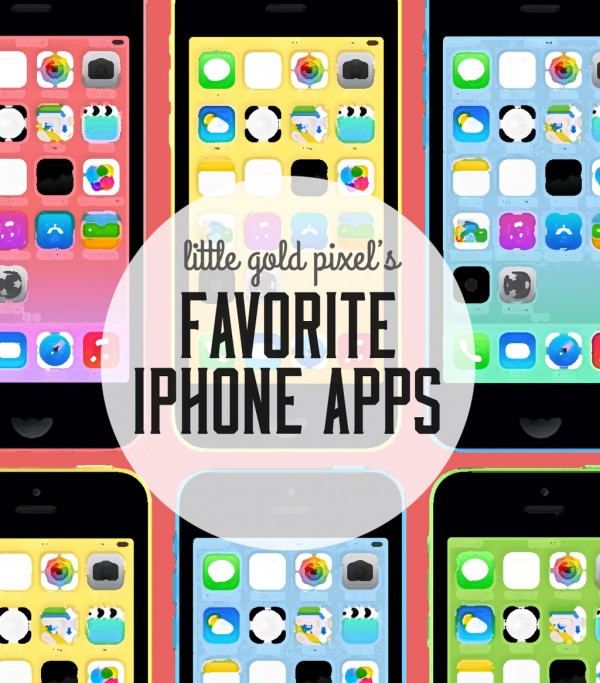 Here are a few of my favorite iPhone apps. I'm sharing apps that are a little off the beaten path. Obviously I have apps like Kindle, Overdrive, Instagram and Pinterest. And Facebook (even though I debate daily about deleting that one).
Favorite Everyday Apps
Hootsuite — Much better than the standard Twitter app, it allows you to schedule tweets and shrink links. The best thing is being able to add a thought to a retweet like you used to be able to in Twitter. Can also sync with Facebook, LinkedIn and Foursquare.
MyNetDiary (pro) — I know everyone loves MyFitnessPal instead for logging food/calories, but I tested out several apps for things I specifically wanted (like the ability to add diary-style notes to your daily log), and this is the app that won. The userface is easy and well-designed. The charts/analysis are a nice visual for tracking goals. I use the Food Check tool a lot when I'm grocery shopping to steer me away from wolves in sheep's packaging. Biggest plus: PIN protection. Color me paranoid, but I do not want anyone else to read my food diary!
CameraTimer — For propping up the phone and take a family portrait anytime, anywhere. I endure the annoying pop-up ads because this app is super easy to set up, and you can set it to take multiple shots at certain intervals. Very useful. In fact, this app helped us take the photos we put on our Christmas cards last year.
AnyList — Exactly what it sounds like. We use this for groceries, primarily, and it's nice because you can set up different lists, then sync that list with another person. So if H needs me to pick up apples at the store, all he has to do is add it to our shared list and I'll know.
Favorite Game Apps (I'm Not Much of a Gamer, As You'll Soon Find Out)
Bejeweled — I can't get enough of this game and its various versions. The simple premise is lining up three like jewels. Something about it is very soothing to me. I played this game throughout my pregnancy whenever I was getting stressed.
TwoDots — OK, so I'm kind of a one-note pony when it comes to games. This is very similar to Bejeweled, but hello I'm addicted. Having to wait (cuz I'm not going to pay) for new "lives" if you fail too many times in a row is annoying, though.
Tetris — Third verse, same as the first.
MyHorse — Pretty sure this is for kids. I originally downloaded it for Alexa, but then I got a little attached to checking in on my horse, so I can't stop now. These horses need to be fed and brushed and exercised. Turn off push notifications so the horse won't bully you for attention. Also, beware of in-app purchases. I don't know how Alexa bought so many gold coins that time.
Favorite Kids Apps
Toca Town — OK, so this is for kids, but I was geeking out over it. It's like a dollhouse on your screen. You can go into the grocery store, into people's houses, into a cafe, into the park and move everything around! You can make the crazy little characters eat food! It's so cool.
Endless Alphabet/Endless Reader/Endless Numbers — Kid-approved. The concept is clean, fun illustrations. Monsters come and "mess up" the letters/numbers, the kids have to move them back to the right spaces. When they complete the puzzle, a little animated skit shows them what the words mean. I like that the words aren't eye-rolling simple, that there's some complex thought involved.
Interactive Alphabet — Kid-approved. Interactive illustrations are super clever. For instance, you can feed olives to an ogre (for "O") and make a squid shoot around the ocean (for "S"). Now that Alexa is getting older, she likes the tracing and typing sections.
Animal Circus — This is an illustration of a circus that has interactive elements kids love.
What are your go-to apps? Do you have any recommendations for me? Please do share in the comments!