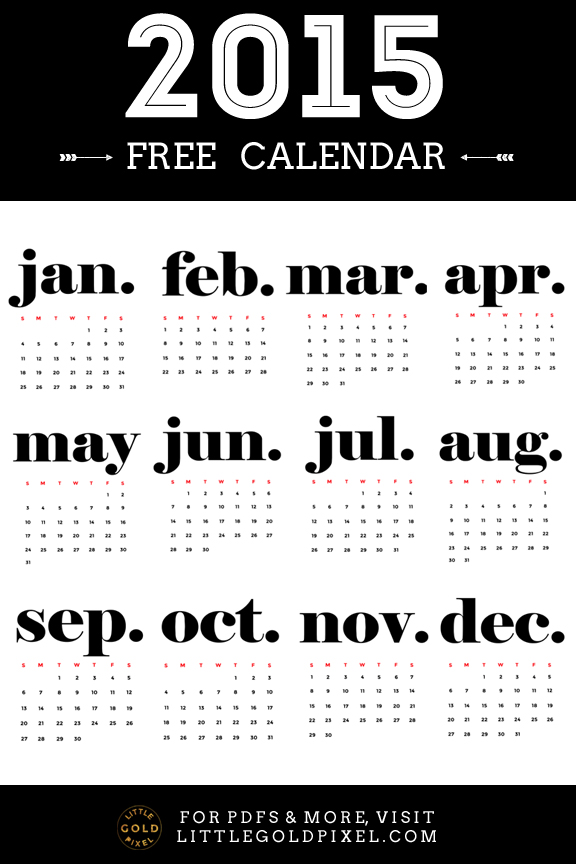 Happy New Year, friends! How is 2015 treating you so far?
So far today I have yet to get dressed, so I consider this a good omen for a better-paced year (read: more pajama days, please). On the downside, I have yet to eat my black-eyed peas, so let's not read too much into omens.
It used to be tradition in our family for my dad to buy my mom a beach calendar for Christmas every year. In fact, calendars used to be his thing for everyone. Calendars and boxed cake mix, but that's a different story altogether.
One year Dad gave me an origami desk calendar that provided an entire year of entertainment for me and my colleagues.
Unfortunately time, distance and circumstances have led to everyone making different plans for the holidays, so this little tradition has been on hold for several years now.
I don't have a 2015 calendar yet. So I made a printable one. Perhaps it'll come in handy for you, too?
Minimal 2015 Calendar Printable
High-res PDF includes each month in 8×10 format, easy to print on 8.5×11 paper.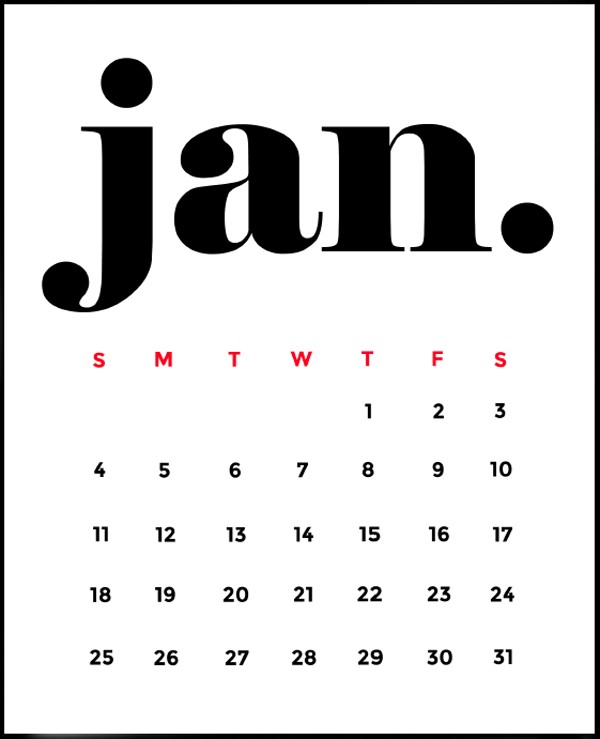 THE FINE PRINT: As always, play nice. For personal use only. Share with friends. Tag @littlegoldpixel on Instagram so I can see how you're using your calendar!
P.S. More freebies!