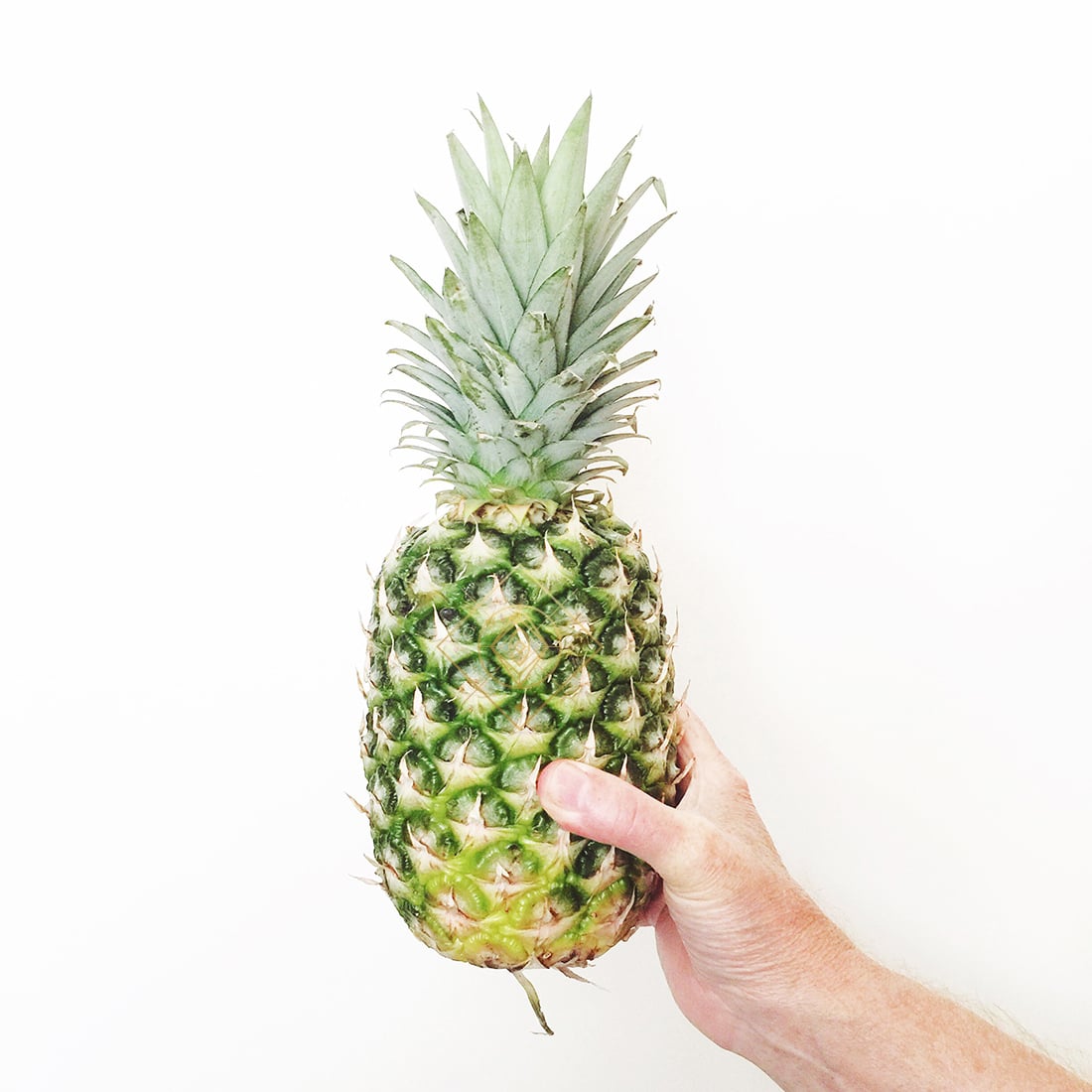 Before we get to the meat of this post, which is a roundup of 30 free pineapple printables from all corners of the Internet (yessss), I have something I need to get off my chest.
It's probably a bad idea for me to admit this in a public forum, but what the hell. See the pineapple in that photo? The one my hand model of a father is holding up? I cut that thing open.
No big deal, right? Well, it was my first time.
Yes, I managed to avoid cutting up this little slice of heaven for the entirety of my life. I'm relied solely on the kindness of others, of grocery store strangers and family members and literally anyone but me to cut open a pineapple.
And guess what? It wasn't that difficult.
I had it built it up in my mind to be this giant task, like I would need a chainsaw to hack through this thing.
Do you have a proverbial pineapple in your life? Something that seems so difficult to do that you put it off over and over again?
Learn from this pineapple newbie: It might not be so difficult if you just hunker down and hack away at it.
Now, on to the free pineapple printables. That's why you're here, right?
Free Pineapple Printables
Some people may say this trend is over, but I refuse to be over the glory of the pineapple. I will exalt it till you find me withered and gray and clutching a spiny pineapple husk, whispering, "My precious."
The thing is, I realized that I had seen a lot of free pineapple printables out there, but every time I go to find a specific one, I have to start the hunt over again. No more, my friends.
Behold, my favorite 30 free pineapple printables!
Most if not all of these are for personal use only, to be downloaded at the site of origin. That means click on the link to get to the printable you want to download, and say "thank you" to the artist while you're there. It's only polite.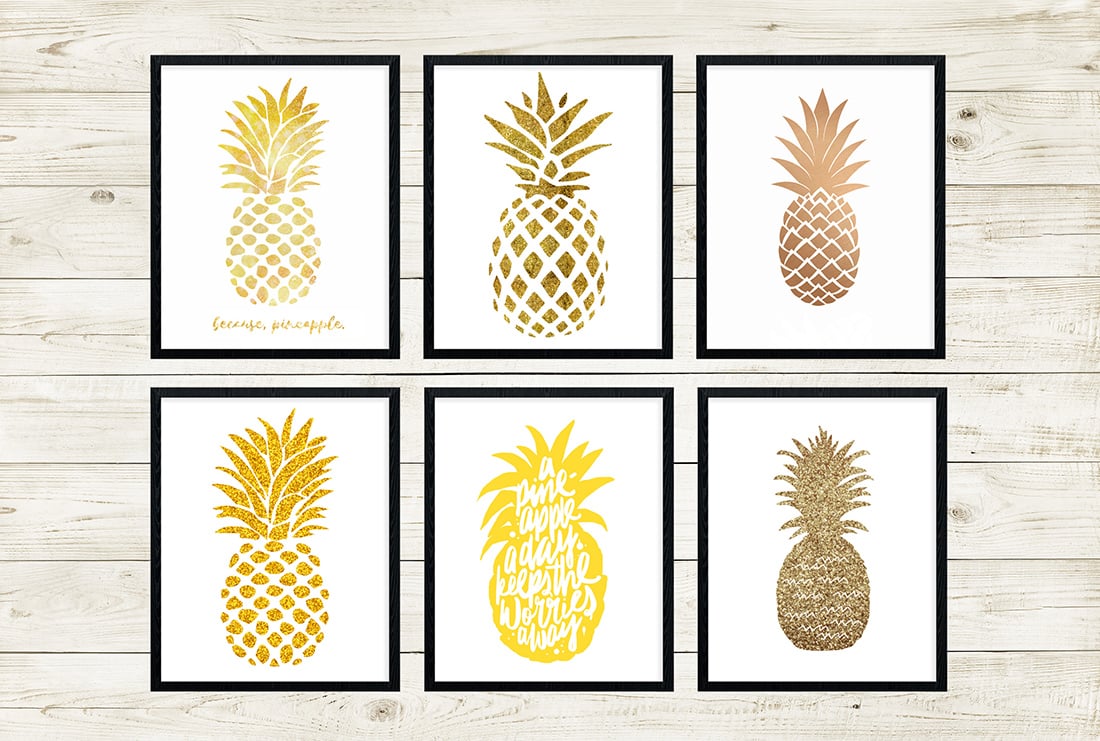 The Golden Pineapples, left to right, from the top:
one // two // three // four // five // six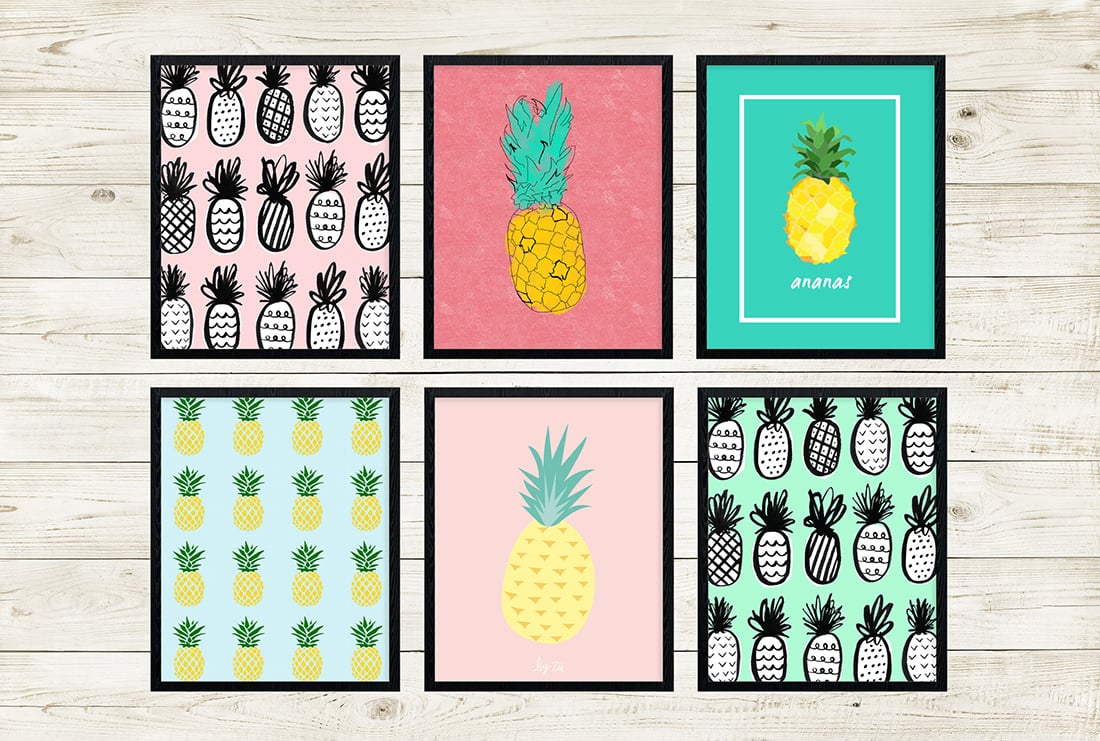 The Bright Pineapples, left to right, from the top:
one // two // three // four // five // six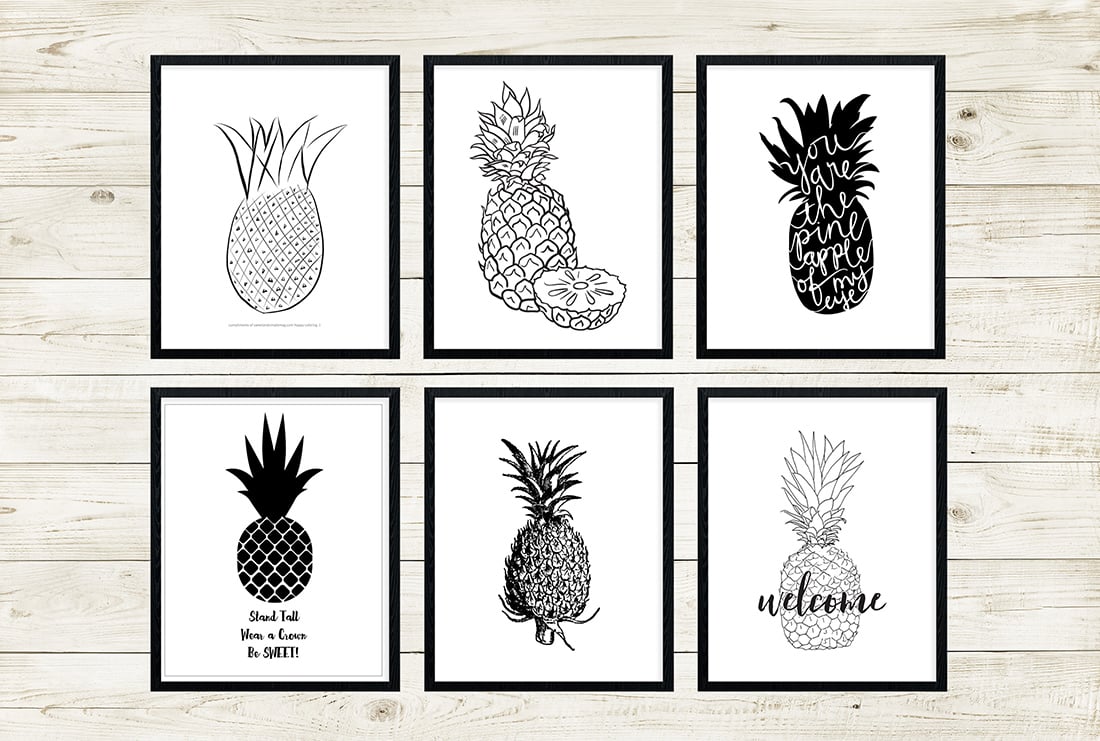 The Black & White Pineapples, left to right, from the top:
one // two // three // four // five // six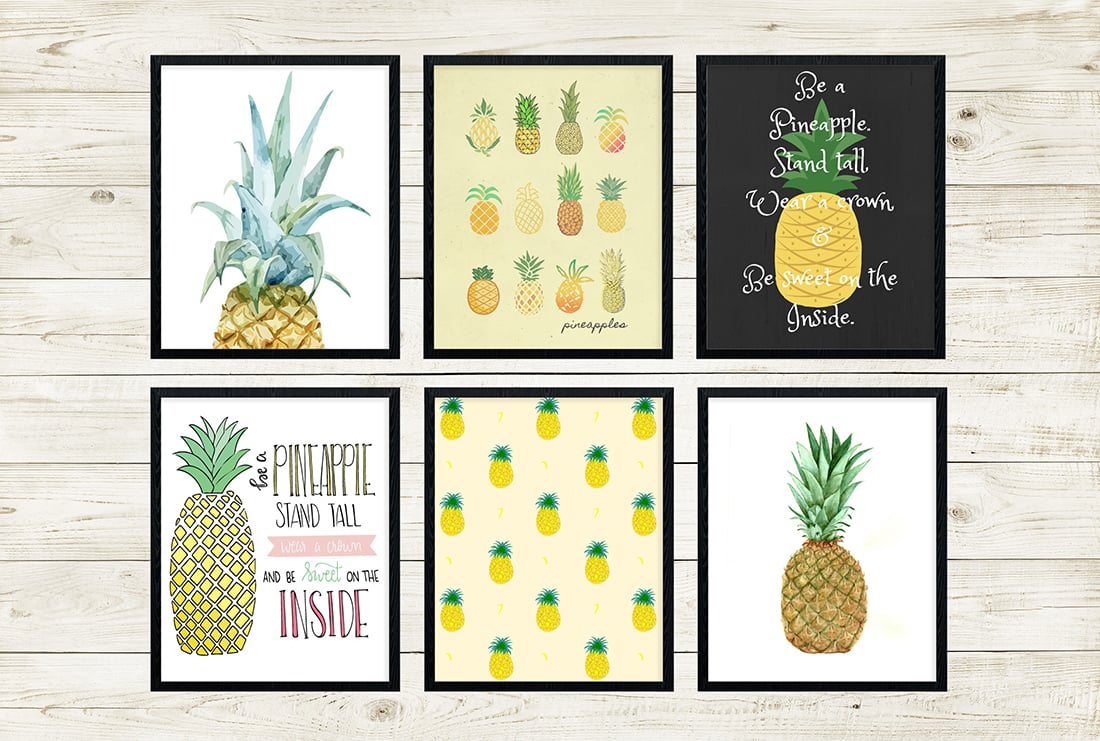 The Yellow Pineapples, left to right, from the top:
one // two // three // four // five // six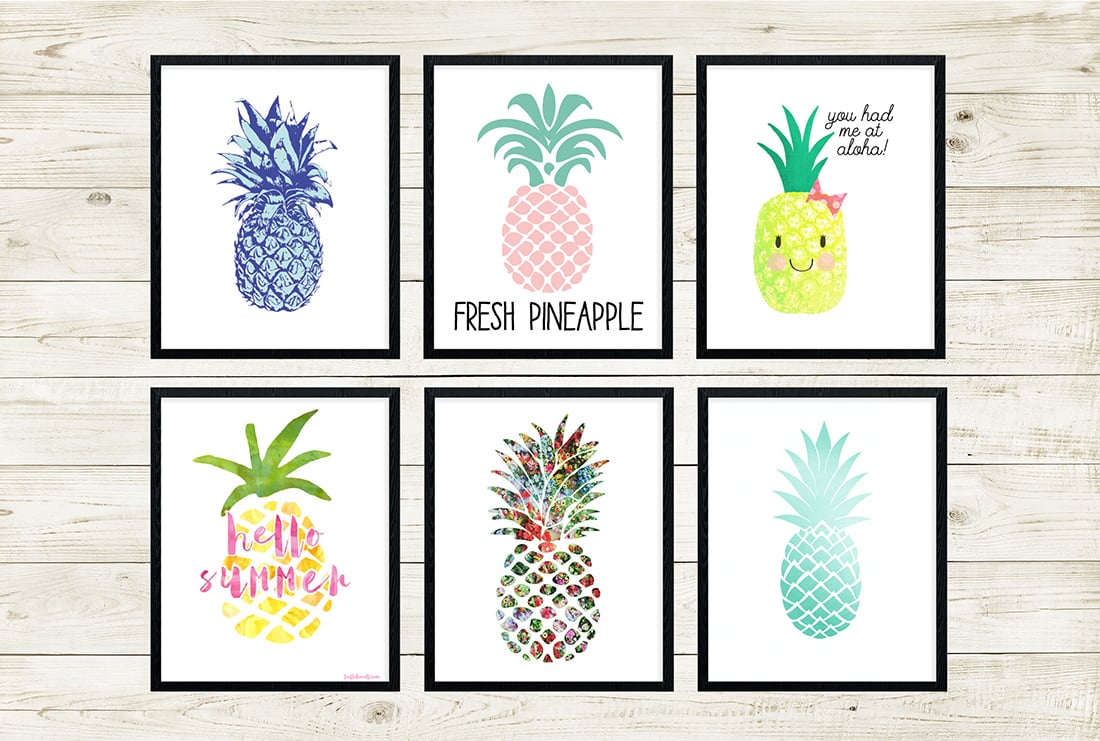 The Funky Pineapples, left to right, from the top:
one // two // three // four // five // six
Bookmark for later: